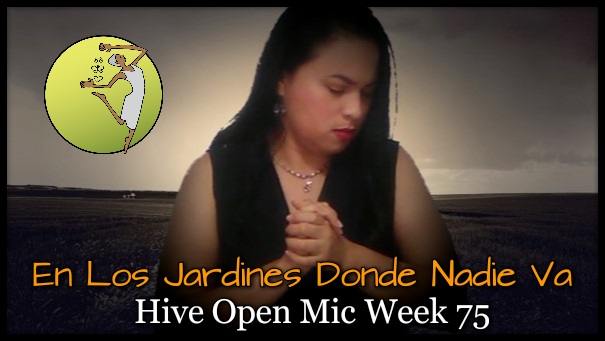 Greetings to the Open Mic community, It is a pleasure to share a new week with all the participants of this Blockchain, where I have discovered great talents and passionate about the arts, flooding the platform with good music.
Un Saludo a la comunidad de Open Mic, Es un placer compartir una nueva semana con todos los participantes de esta Blockchain, donde he descubiertos grandes talentos y apasionados a las artes, inundando la plataforma de buena música.


This week's theme is chosen by @reinamalinda and is called "Worthy maturity", a subject so full of importance and that gives us the opportunity to reflect on this life, the path that a human being travels and the strength that makes us to mature.


El tema de esta semana es elegido por @reinamalinda y lleva por nombre "Madurez Digna", un tema tan lleno de importancia y que nos da la oportunidad de reflexionar sobre esta vida, el camino que un ser humano transita y la fortaleza que nos hace madurar.


I could not miss the opportunity to honor those who have given us everything, the people who have made this present what it is today and the truth is that I have felt very sensitive to the subject, because while I was preparing it I reflected on the life that an elderly person can lead, where they have lived so much, where destiny has taken them away and God has blessed them with all his weapons. Yesterday after recording this cover, I received the news that my maternal grandmother had suffered a stroke at the age of 90, I keep her in my prayers, waiting for God's will and thanking her for her life, for her love.


No podía perder la oportunidad de honrar a quienes nos han dado todo, a las personas que han hecho que este presente sea lo que es hoy en día y la verdad es que me he sentido muy sensible con el tema, pues mientras lo preparaba reflexionaba sobre la vida que puede llevar una persona de la tercera edad, donde ha vivido tanto, donde el destino le ha quitado y Dios le a bendecido con todas sus armas. Ayer después de grabar este cover, recibí la noticia de que mi abuela materna abría sufrido de un accidente cerebrovascular con 90 años, le mantengo en mis oraciones, esperando la voluntad de Dios y agradeciendo por su vida, por su amor.


Life sometimes seems to be hard with our elderly, but we always have the opportunity to change, to improve such a destiny, accompany them, love them, protect them, make their last times as beautiful as possible and fill them with smiles, because their value is so immense, they give us their life, their time and their love, being grateful to them is the least we can do for everything they have given us.


La vida parece a veces ser dura con nuestros ancianos, pero siempre tenemos la oportunidad de cambiar, de mejorar tal destino, acompañarles, amarles, protegerles, hacer que su últimos tiempos sean lo más hermosos posibles y llenarlos de sonrisas, porque su valor es tan inmenso, ellos nos dan su vida, su tiempo y su amor, ser agradecidos con ellos es lo menos que podemos hacer por todo lo que nos han dado.


💖THANK YOU GRANDPARENTS!💖
💖¡GRACIAS ABUELOS!💖
English


Look how wrinkled that skin is
in his soul he feels cold and you see
nor the tears that he keeps in him
today they can fall
another day has to pass
joys of others that you will see
and this irreconcilable time
What is playing against you?
We end up standing in the end
in a window to see
melancholic spectators
of unlikely happiness
so many trips you wanted to do
and now you know it can't be
a pain that you know well
only he will never leave you.
You take refuge in your loneliness
while your fragility grows
you will no longer wait for miracles
not now
don't talk to dolls anymore
and don't touch those pills
that nun is so nice
with souls he has practice ..
I would give you my look
to make you see what you want
energy, joy
to give you a smile
say yes always yes
and you can fly with my wings
where you already know
with your heart and without sorrows
make the sun shine again
for winter to go away
heal your wounds
and give you teeth to eat
and then see you smile
then watch you run again
forget now
there are those who will forget
to bring a flower to spend a Saturday.
After ... silences
later ... silences.
In the gardens where no one goes
you breathe uselessness
there is respect and pure cleanliness
it's almost crazy
it is so beautiful to hug you here
defend yourself and fight for you
and dress and comb your hair like this
and whisper to you, don't give up, no
in the gardens where nobody goes
how much life how much loneliness
the aches and pains grow day by day
we are nobody without fantasy ..
Hold them your hold them
I beg you, let's not let them fall
Tell them, fragile, your love never deny them
stars that are not seen now
but they make sense of this sky
men can't shine
if they don't shine for them too
hands that will now shake
because the wind blows stronger
don't leave them now no
don't let death surprise you
we are selfish when instead of helping
we refuse
forget now
there are those who will forget
to bring a flower to spend a Saturday.
After ... silences
later ... silences.
Español


Mira que arrugada está esa piel
en su alma siente frío y ves
ni las lágrimas que guarda en el
hoy pueden caer
otro día tiene que pasar
alegrías de otros que veras
y este tiempo inconciliable
que juega ya contra ti.
Acabamos al final de pie
en una ventana para ver
espectadores melancólicos
de felicidad improbable
tantos viajes que quisiste hacer
y ahora sabes que no puede ser
un dolor que tu conoces bien
solo el no te abandonara ya jamás.
Te refugias en tu soledad
mientras crece tu fragilidad
los milagros ya no esperaras
ahora ya no
con muñecos ya no hables mas
y no toques esas píldoras
esa monja es tan simpática
con las almas tiene practica..
Te daría mi mirada
para hacerte ver lo que quieras
la energía, la alegría
para regalarte sonrisa
di que si siempre si
y podrás volar con mis alas
donde tu sabes ya
con tu corazón y sin penas
hacer brillar de nuevo el sol
para que el invierno se vaya
curarte las heridas
y darte dientes para que comas
y luego verte sonreís
luego verte correr de nuevo
olvida ya
hay quien se olvidará
de llevar una flor pasar un sábado.
Después...silencios
después...silencios.
En los jardines donde nadie va
se respira la inutilidad
hay respeto y limpieza pura
es casi locura
es tan bello abrazarte aquí
defenderte y luchar por ti
y vestirte y peinarte así
y susurrarte no te rindas no
en los jardines donde nadie va
cuanta vida cuanta soledad
los achaques crecen día a día
somos nadie sin la fantasía..
Sostenles tu abrázales
te ruego no dejemos que caigan
Deciles, frágiles, tu cariño nunca les niegues
estrellas que ahora no se ven
pero dan sentido a este cielo
los hombres no pueden brillar
si no brillan también por ellos
manos que ahora temblaran
porque el viento sopla mas fuerte
no les dejes ahora no
que no les sorprenda la muerte
somos egoísta cuando en vez de ayudar
nos negamos
olvida ya
hay quien se olvidará
de llevar una flor pasar un sábado
Después...silencios
después...silencios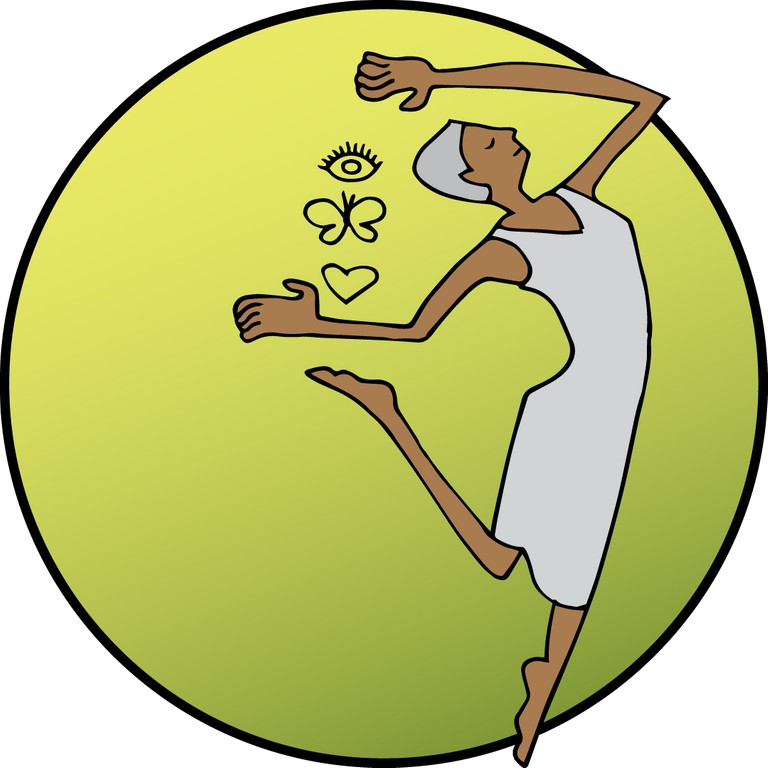 Invitation


This is a song popularized by Laura Pausini, belonging to the 2006 album Yo Canto. The original text of the song "Nei Giardini Che Nessuno Sa" and its composition belong to Renato Fiacchini and Danilo Riccardi. This Spanish version is called En Los Jardines Donde Nadie Va. I have done this Cover with a Venezuelan cuatro and I really felt very attracted to the subject since the first time I heard it a few years ago. I hope you liked it, you are very much loved here. Until a next post!


Esta es una canción popularizada por Laura Pausini, perteneciente al disco Yo Canto del 2006. El texto original de la canción "Nei Giardini Che Nessuno Sa" y su composición pertenecen a Renato Fiacchini y Danilo Riccardi. Esta versión en español lleva por nombre En Los Jardines Donde Nadie Va. Este Cover lo he realizado con un cuatro venezolano y realmente me sentí muy atraída al tema desde la primera vez que lo escuché hace unos años. Espero que les haya gustado, se les quiere mucho por acá. ¡Hasta un próximo post!.