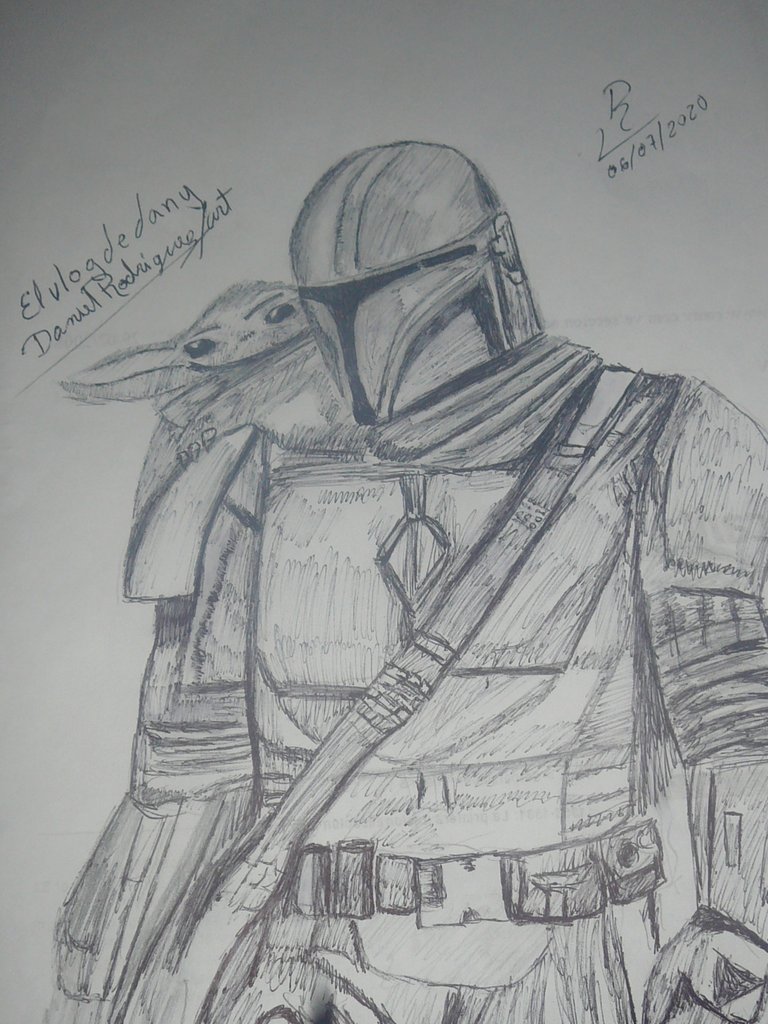 Saludos
¿como están? Hoy vengo a compartir el dibujo,que acabo de realizar, se trata de mandarolian con el bebe yoda,el dibujo lo he realizado con bolígrafo.
Greeting Today I come to share the drawing, which I just did, it is mandalorian with baby yoda, I drawing made with a pen.
Empecé en realizar el casco de mandalorian y al bebe yoda,con trazados laterales con el boligrafo.
I started to make the Mandalorian helmet and the baby yoda, with lateral strokes with the pen
y seguí con la misma técnica,pero si había partes donde tenia que hacer mas presión con el bolígrafo,para las parte mas oscuro del dibujo,y seguí así hasta terminar el dibujo
and I continued with the same technique, but if there were parts where I had to apply more pressure with the pen, for the darkest part of the drawing, I kept doing this until the drawing was finished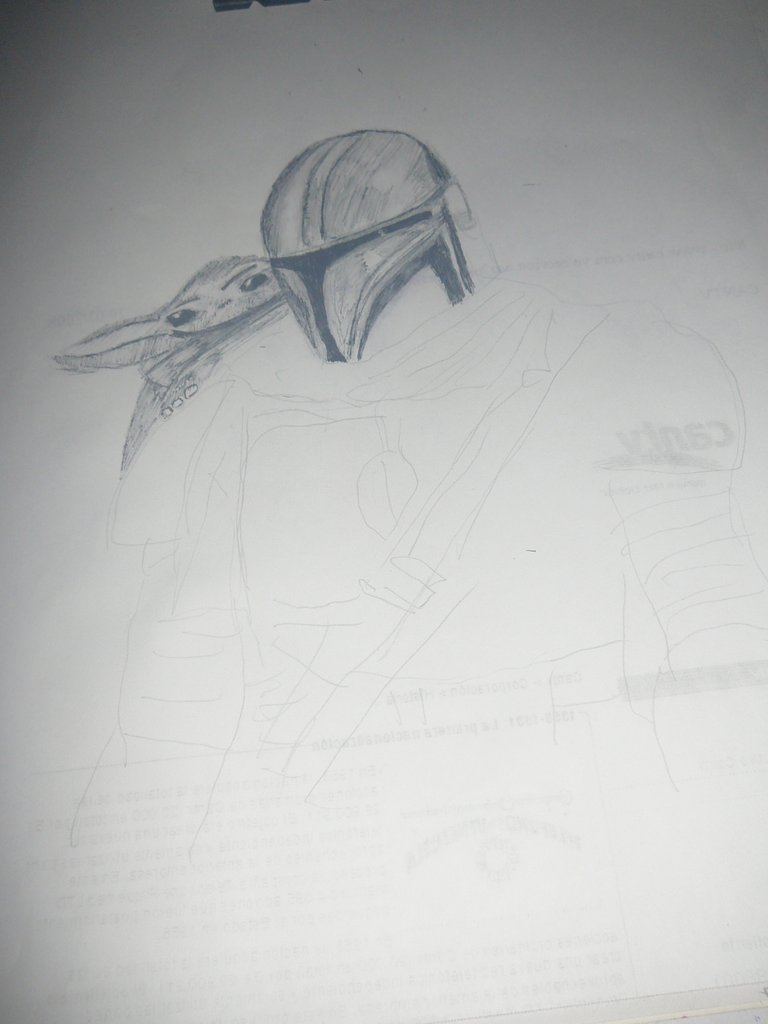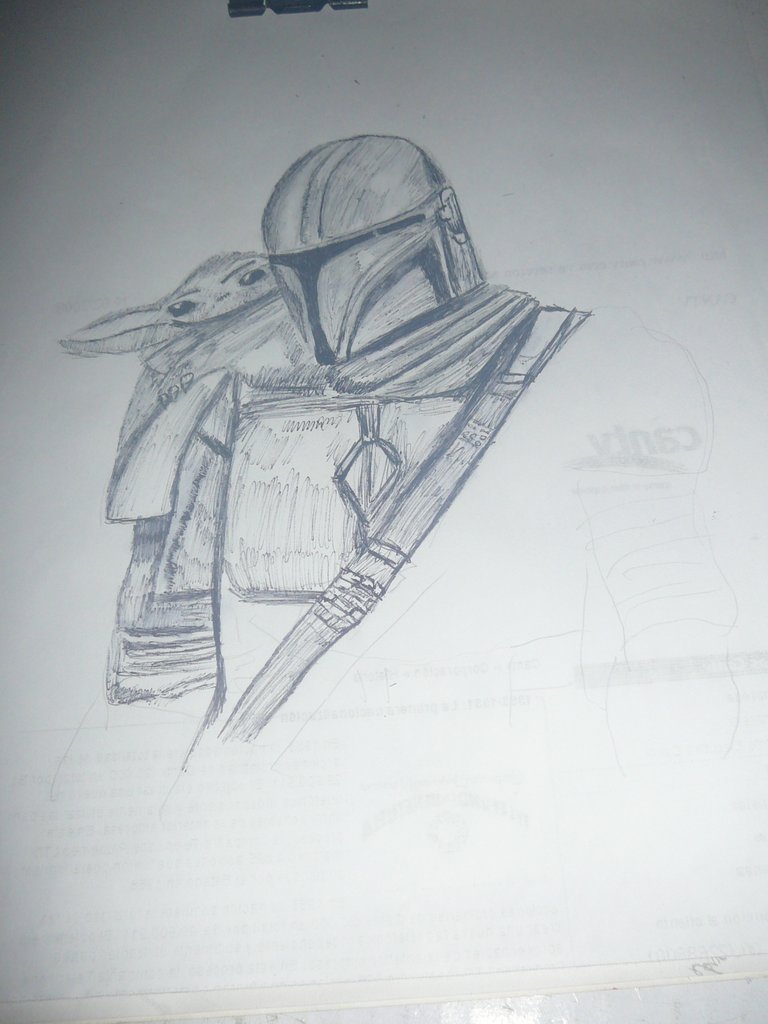 y seguí asi con la misma técnica de dibujo,hasta terminar el dibujo.
and I continued like this with the same drawing technique, until I finished drawing.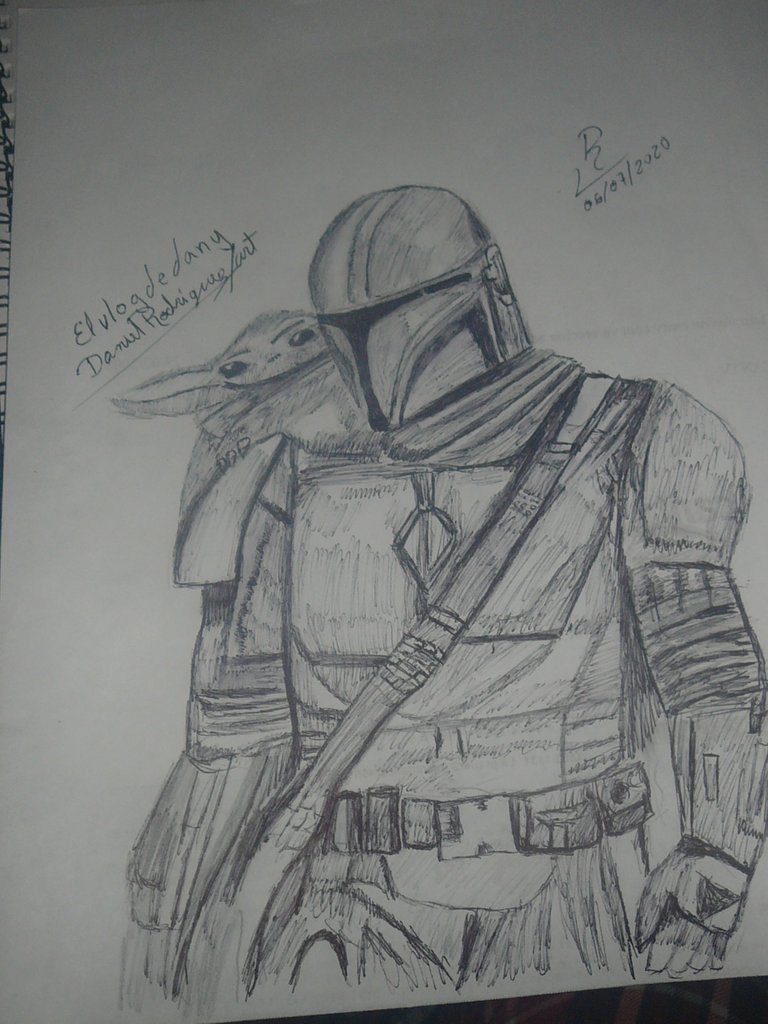 y así quedo mi dibujo amigos.
And so the drawing ends.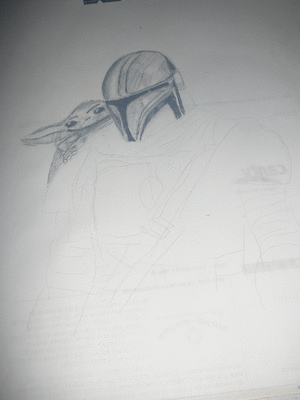 muchas gracias Hasta la próxima
thank you very much