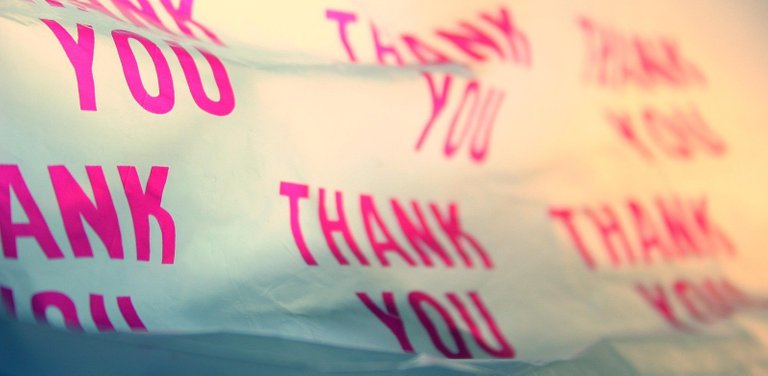 Thanks to #Hivefest #coldbeetrootsoup name is being recognized in #Hive community. This motivates our team to continue reaching our goals and deliver the community entertaining and unique content. There are so many things we already want to do, but I guess we'll take it one step at a time.
Power up
To make things even better our team managed to power up from ZERO to 1400 Hive within several days. The power of Community is unbelievable. 📈
Presentation and Soup
On the first day of the conference we presented what CBRS is and what the Hive community can expect from us. Check the presentation here:
After our presentation @roelandp asked the audience if they could think of any wordplay with the ingredients of #coldbeetrootsoup (Beet, Dill, Spring Onion, Cucumber and Kefir)
Here are some example: The BEETles / HeartBEET / Dill with it / UnBEETable / Beet it

We are asking the Hive community to share some of your examples in the comments and get a chance to win 50 Hive. Competition ends in one week.

The second day of conference CBRS were serving #coldbeetrootsoup to all attendees. In return we asked for any kind of donations to our account and we couldn't believe some of the donations we got. We want to thank @engrave @roelandp @rollie1212 @ynwa.andree @bil.prag @rmach @cryptospa @tibfox @solymi and @oleg326756 for your donations and hope that the next Hivefest we can serve Coldbeetrootsoup once again ❤️
We can't wait to see @rubencress amazing pictures. He was there with us the whole time filming and photographing while we made and served the soup.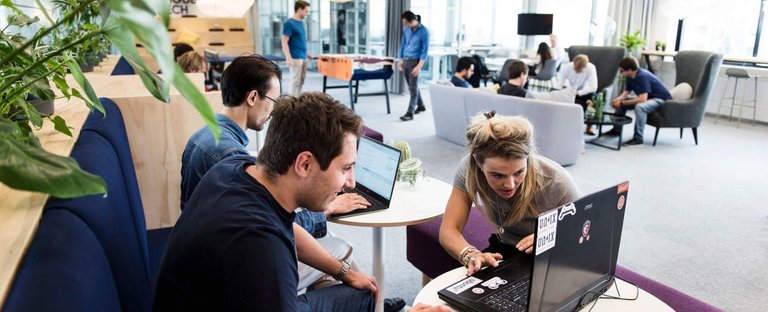 Dutch meetup's
To contribute to the community we would like to organize Hive meetups in the Netherlands. It is still in the process, but we already have the perfect place in The Hague.
https://www.thehaguetech.com - The Hague Tech is a hub with a diverse and forward-thinking Community and a platform for innovation. This place is full of innovative people and most of them focus on #blockchain. So, having our Hive meetups might interest others or companies to join or maybe even start a project using Hive technology. We will keep you updated if we find other cool locations where we can have Hive meetups.
Here is a list of Hive users I found in the Netherlands. If your name is mentioned and you would like to join Dutch Hive Meetups "time to time" then please comment on this article.
The list (not sure if everyone here is still active):
@wappie @yutu @wazza84 @gejami @momogrow @waalie @crrdlx @playfulfoodie @rachimson @xsasj @michelmake @gabberted @kadash01 @leviet7490 @smasssh @rodino @oaldamster @Dutchlander @digonrust @gen.kin @niwrah @sukoshi @tokenking @joeyarnoldvn @martinphoto
Besides the list of users found above we already met so many Dutch Hivians during Hivefest. @minigunner, @artakush, @soyrosa, @blind-spot, @priyanarc, @loonatic, @brittandjosie, @edb, @rubencress, @stresskiller and @roelandp. I am sure this is just the tip of the iceberg and hopefully more will join.
If any developer is reading this and you know a way to find Dutch users, please contact us by commenting or joining our discord channel: https://discord.gg/FR8vhRM75Z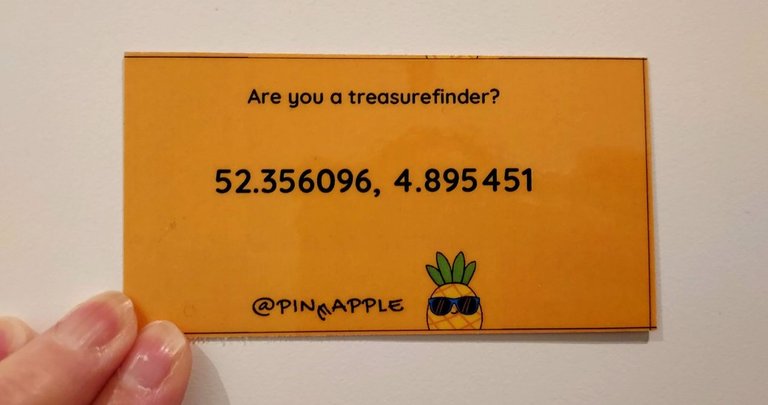 Winning the #pinmapple challenge
If you don't yet know what happened at Hivefest regarding a Treasure hunt, then you can read the whole story in this article: https://peakd.com/@pinmapple/pinmapple-treasure-hunt-at-hivefest-amsterdam
Basically what happen was that #coldbeetrootsoup team (@artakush, @minigunner and @lecharles) together with @jeffjagoe and @mynewlife cracked the code from @pinmapple Treasure chest and took out 1000 Hive.
Here is our reaction:

Join our Community ❤️ @hive-132595 (CBRS)

Like what you see? Be a part of our community and join us on Discord and don't forget to:


| Follow | ReBeet | UpRoot | Comment |
| --- | --- | --- | --- |
| | | | |