Have you ever felt like you are drowning in a stormy sea and no one is hearing your cry for help? Well that's just how I felt this past week.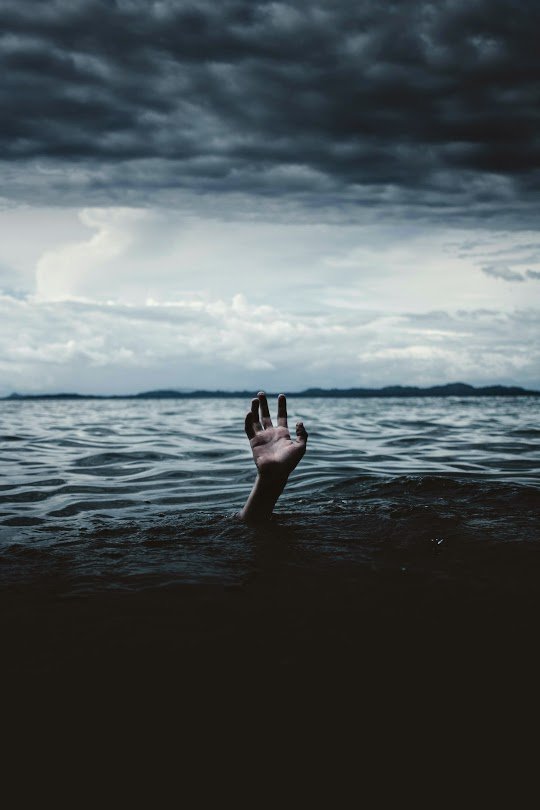 Picture from unsplash
We have been having some gloomy weather here in Kwa Zulu Natal South Africa lately, hence negatively effecting my mood due to lack of sunlight and the production of serotonin to the brain wreaking havoc with my thoughts and mood, leaving me frustrated and anxious.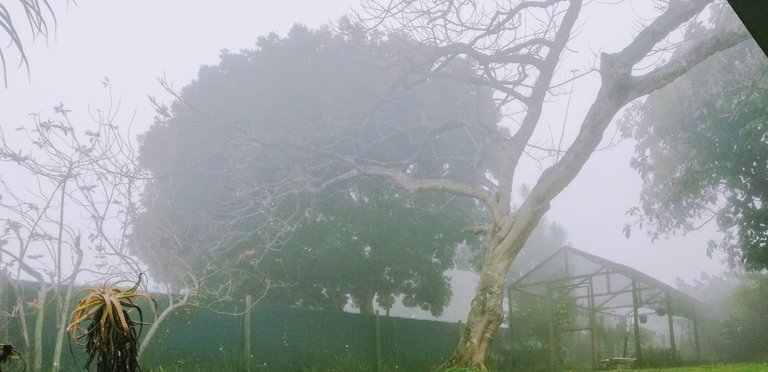 I've been having a bit of a "Pity Party" on my own these past few days, wondering what life is all about not seeing anyone for weeks on end, stuck in doors due to the weather; one would swear it's the middle of winter I mean I love the mist I really do, but, the cold and rain, day in and day out, is enough to throw my vitamin D levels straight out the window, putting me in a bad mood. Hubby says it's just the end part of Spring, we soon will have some super hot days.
"The problem is, I miss the kids popping in and cooking for them, entertaining friends and family around a braai on the weekend you know" I heard myself crying out to him in the other room. I really don't know how he put up with me these past few weeks, thank God he has the patience of Job.
Shall I blame it on the lock down which has had it's highs and lows on the well being of people I'm sure, or is it "Empty nest Syndrome"? It's a combination of both I think.
Now that the restrictions have been lifted to level one and we are able to move around more freely, we have this miserable cold wet weather.
Yes! I'm S.A.D, that's what the experts call it "Seasonal Affective Disorder", SAD, OCD,HDHD, what ever Disorder one wants to call it, it's really awful and I don't like how it makes me feel.
I wasn't in a good space at all, I don't often get depressed, but this was just something else I've never experienced before , I had to get over myself somehow, so decided to clean my kitchen cupboards.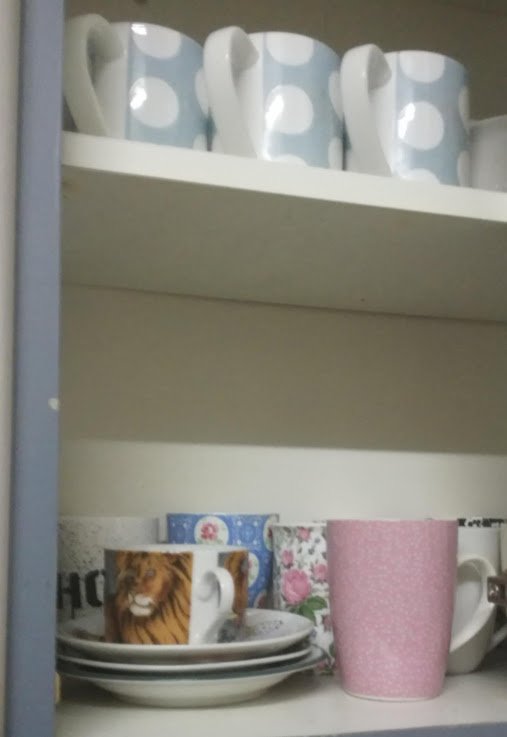 Well, that's what I thought of doing, realizing I had to many coffee cups, which lead me to take stock of the rest of the kitchen cupboards, coming to the conclusion that I had far to many dishes and pots and pans, I told Peter I'm going to pack them away in boxes and only keep two of each item out, we don't need all of them, no one comes to visit any more, I told him. "Maybe not" he replied "You will only be pulling them back out of the boxes one by one tomorrow". He's probably right, so that was the end of my plan with the kitchen cupboards.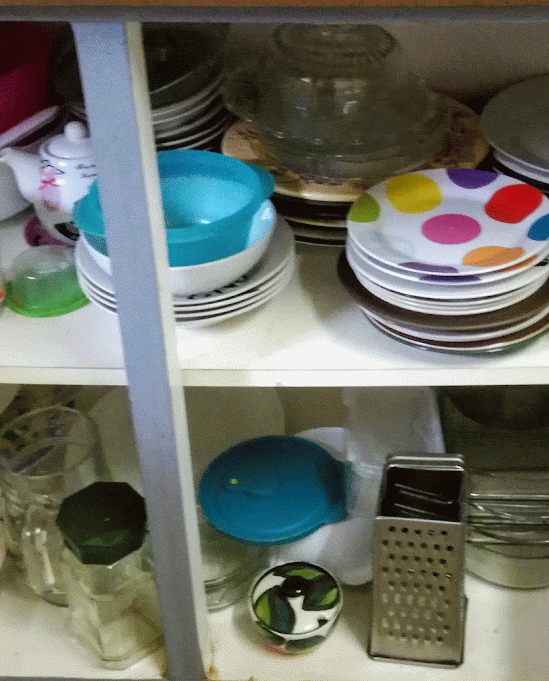 They will remain in the cupboards for now.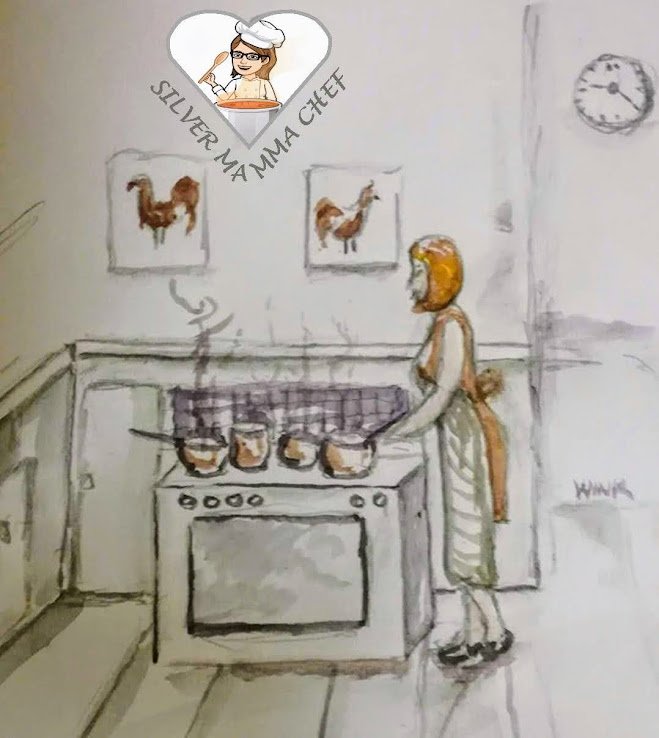 "Silver Mamma Chef" enjoyed those days of cooking and baking in "Mamma Chef's Kitchen" the menu has become quite limited as of late, it seems so long ago when there was a long list to choose from.
Oh well! who knows what lies ahead in the future, one never knows.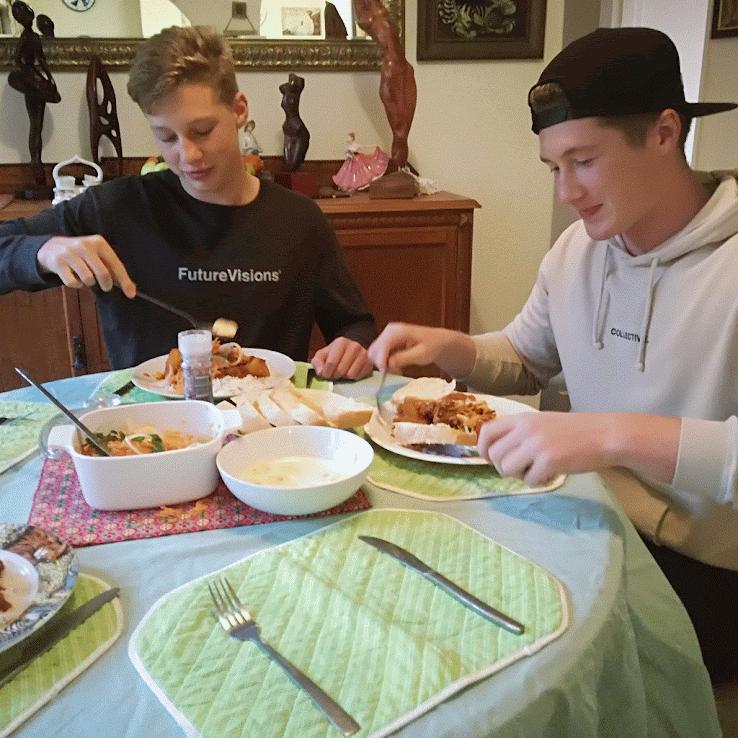 I'm finding it very difficult to cook for two, now that the boys and Angela have relocated to Cape Town, often the left overs go into the freezer or we eat it the next day, I don't like wasting food.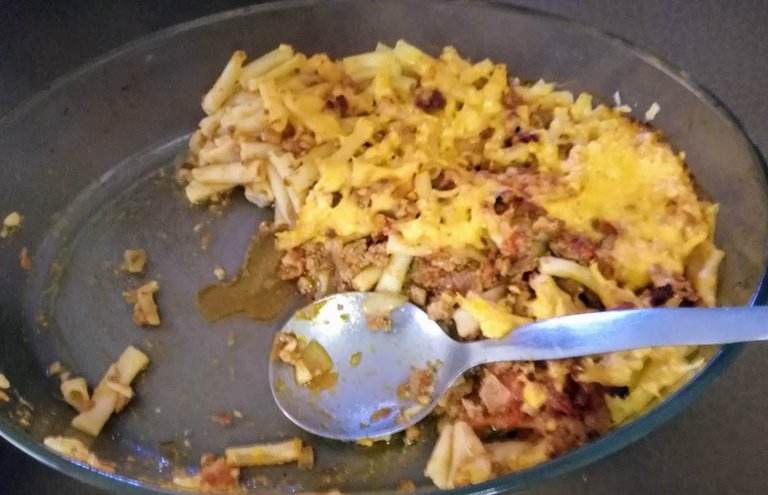 I often get a phone call from Cape Town, asking when we're thinking of coming for a visit, they're missing my cooking. Lol!
Unfortunately having three Fur children, it's not that easy to get up and go on vacation, also very expensive to book them into a doggy hotel or hire a dog sitter these days.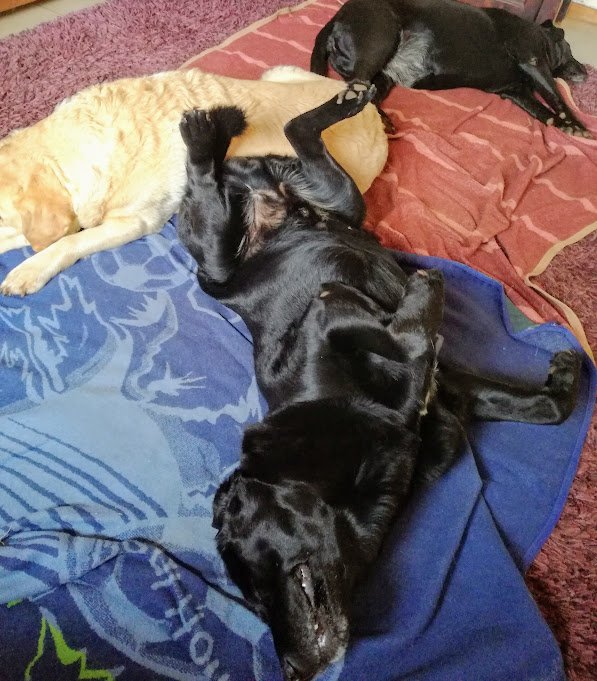 Yes, it's a dog's life in our house; I'm coming back in my next life as Jack the Labrador in the Wink's household for sure.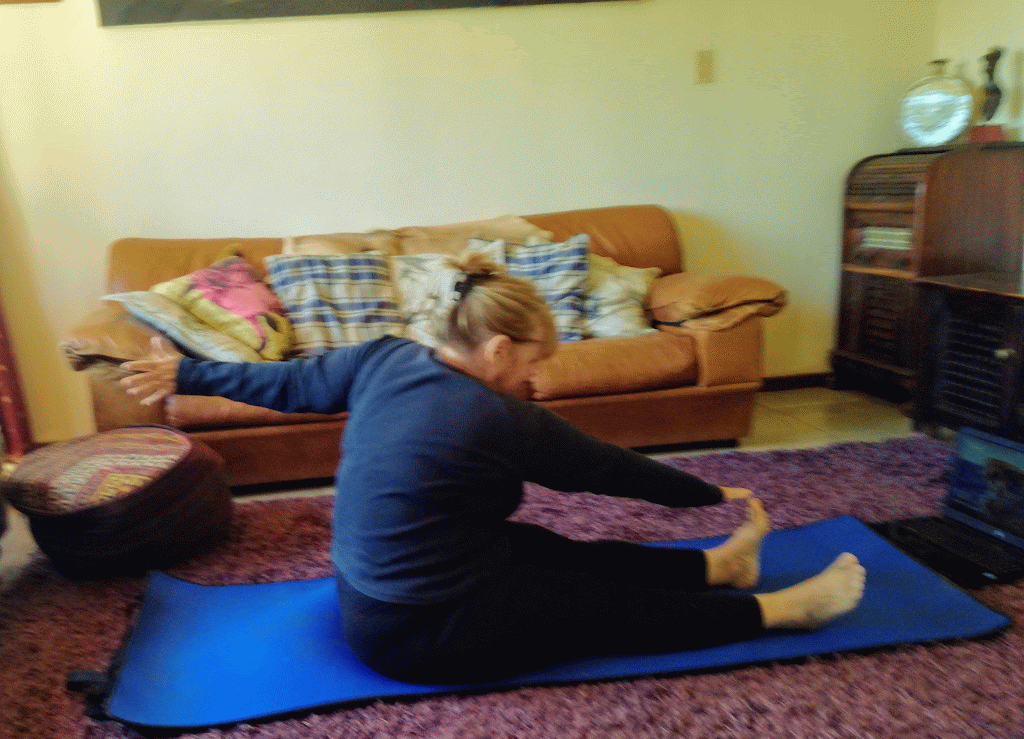 I had to get out of my negative vibe, so joined a palates class on Zoom.
Peter couldn't resist taking photos of me trying my best to keep up with the slender young instructor.
This was hilariously bazaar, even the couch changed color.
Well!! that did the trick, we landed up in stiches on the floor, I couldn't stop laughing.
Oh my word! I don't know what I was thinking, my body might me old, but my mind still thinks young. Lol!
Think I will stick to a brisk walk around the block from now on, even in the gloomy weather.
One has to be kind to one's mind don't you think?
I am so grateful I was able to come out of that dark space, the thing is to enjoy every bit of time we have left on this planet and think happy thoughts, I know it's not always easy. But with a little sunshine, vitamin D and lots of exercise one is almost there.
Depression is a serious illness, don't leave it and think no one will listen to you, seek medical help, or talk to someone you trust, there is always somebody that will listen.
Be kind to your mind.
Another way is to write your thoughts out on Hive, it also helps a lot, share your heartaches and stresses, it makes the load a little lighter, share it, you never know who is listening.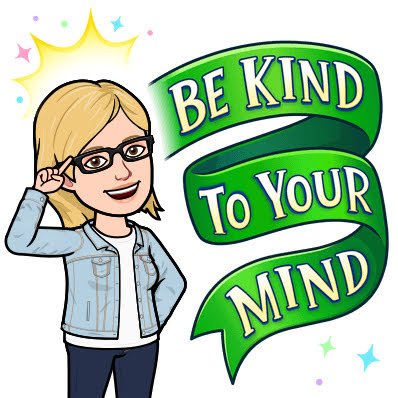 HIVE SILVER BLOGGERS SUBSCRIPTION LINK:
If you're between the ages of 40 and 100 and have a passion for blogging and cryptocurrency plus have some wisdom to share, please stop by and subscribe to the new exciting Hive Silver Bloggers Community that is already attracting some of the best talent here on Hive.

Thank you for stopping by.

All photos property of @artywink
Original content by @artywink