I was in Charleston, South Carolina for a couple of days, where life is still warm and sunny despite the calendar date. Life is genteel there, with the antebellum mansions and cobblestone streets, despite the complex history that was left behind. They don't hide their history, in fact, I walked by their old Slave Market that is being turned into a museum right there in the heart of the city, Chalmers Street. Surrounded by wrought iron fencing, the city has a warm feeling.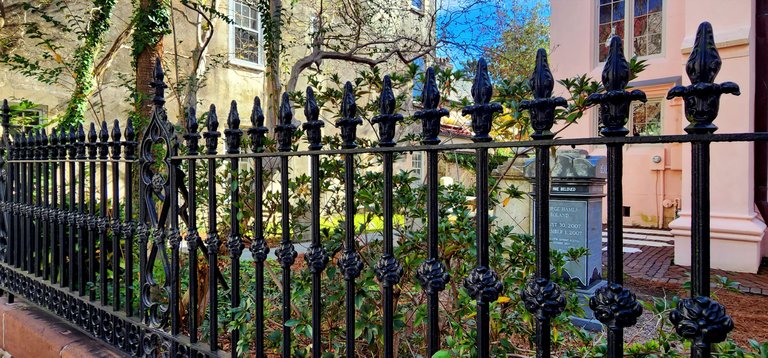 Despite it being winter, I am still experiencing the falling of leaves. Most of these are from the red maple tree that is in front of my house. It never wants to completely let go. I understand loss, so there is much forgiveness in it littering my lawn. Have all your leaves dropped yet or are you hanging on too? Or are you one of those lucky souls on the other side of the world experiencing the beauty of spring and beyond? Tell me. Tell me. Tell me do.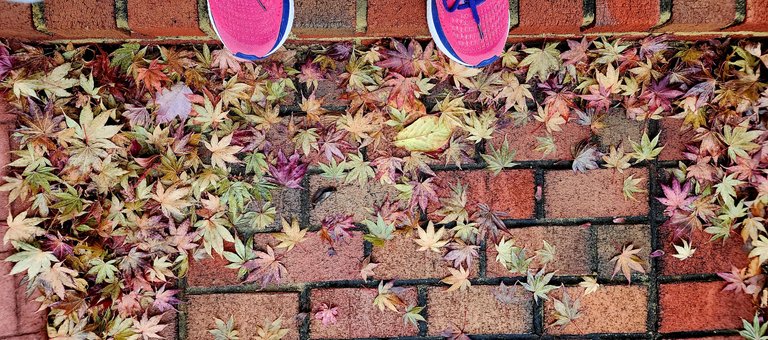 It's Wednesday! We are walking! As always, I want to thank @Tattoodjay for hosting the #WednesdayWalk challenge! It is a challenge that allows you to share what you see as you walk through your day. Show me where you walked today, I want to see what you got to see and hear what you have to say. If you want to do the challenge, drop him a link on his #WednesdayWalk post, so he can try to visit yours! Whatever your day looks like, it is worth a walk-through. You can't always have sunshine and rainbows, but, you can always have a #WednesdayWalk!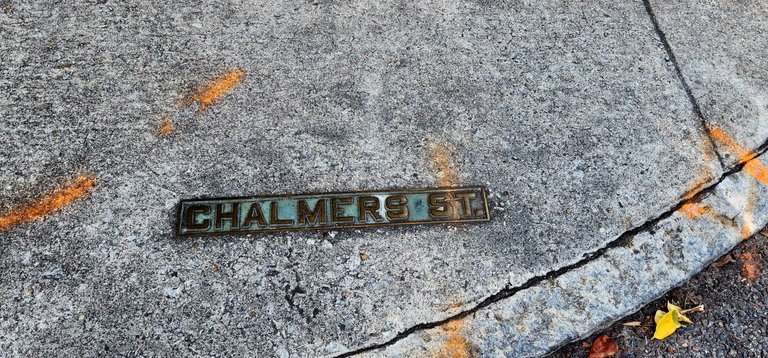 It was a beautiful day for a stroll among the well-preserved houses that trace the history of Charleston through their architecture. Little touches from their French roots. In many ways, it reminds me of New Orleans, or at least they are always being compared with their unique blend of Southern charm. Both have wonderfully preserved architecture and historical aspects. To wander up and down is a feast for the senses. Food is king here!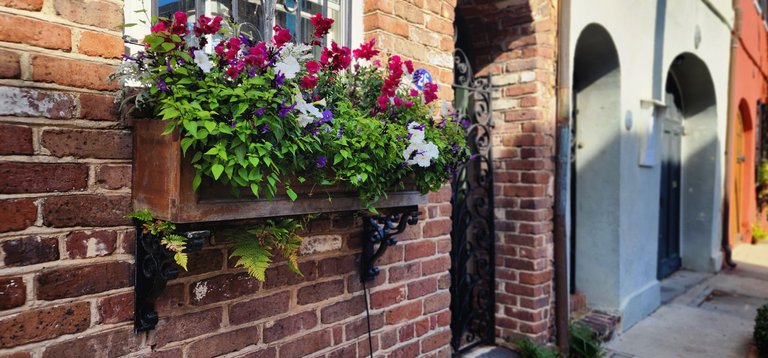 I looked up the different styles of architecture, mostly out of curiosity, but also because they have amazing examples of different architectures: Colonial, Georgian, Federal, Classic Revival, Gothic Revival, Italianate, Victorian, and Art Deco. The flowers are still profusely blooming, and the sidewalks are meticulously swept, along with the streets. There is much pride in ownership here and why not? It is such a privilege, in my opinion, to be surrounded by so much beauty, history, and amazing food.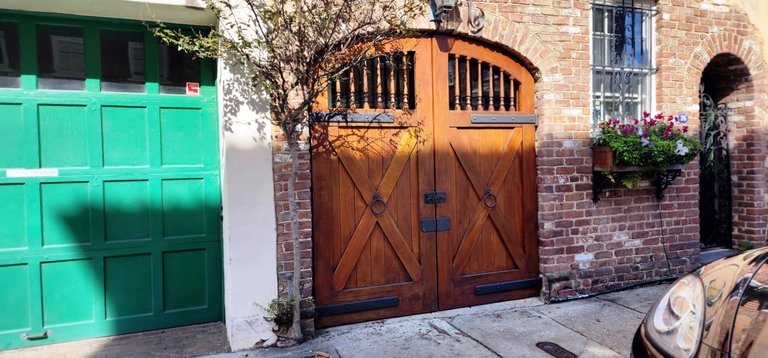 Charleston has been called a museum without walls. There are over 2500 historical buildings in Charleston. I cannot even identify some of the architecture, but, there is no doubt about it being historical. I can walk around here all day. I easily put in 11 miles just walking around, up and down the streets, wandering through the cemeteries, and sampling some of the local hot sauces. Wicked!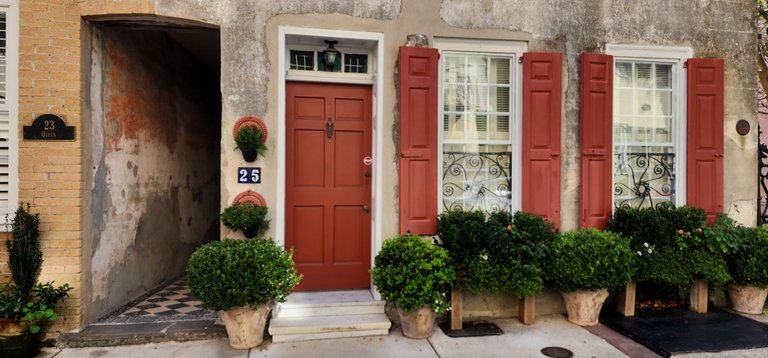 I am always happy to walk along these sidewalks, giving history a slight nod as I walk through. I felt this way always when I lived in Europe. Everything from yesteryear and yet, still functioning and being used in daily life. It is always a pleasure to get out for a walk on Wednesday. Any day, in fact.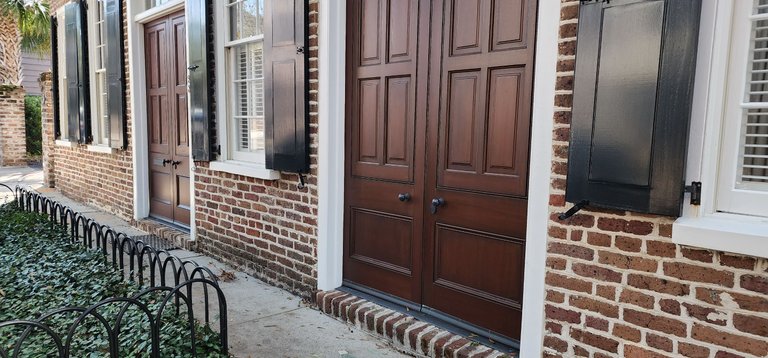 I love taking a carriage ride through the city. I have to admit, the $50.00 price tag is shockingly high, but, they will remind you that they give you a great tour through the entire city and they spend over an hour doing it. When you consider they probably pay for boarding the horses somewhere, feeding and paying someone to groom them. it probably is a good deal. But, the other part of me says, holy moly! That is too expensive. I will just walk it. We walked. But, I have taken a carriage ride through the city - and yes, it is fun.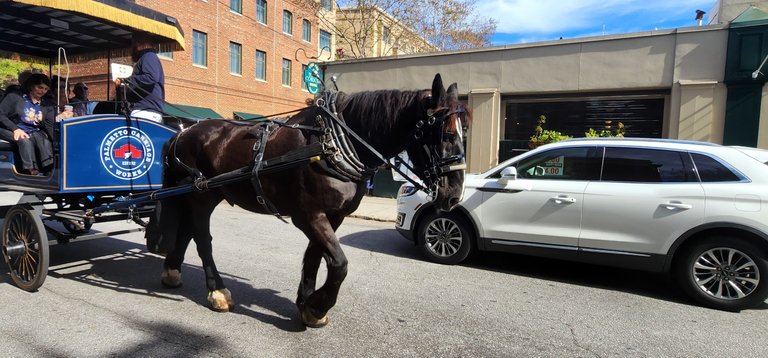 This is the United States Custom House in Charleston. Completed in 1879, it is one of very few historical custom buildings that still operate for the original purpose.
Charleston has wonderful beaches, which I will show in a later post. Its rich history scrolls back to the early 1700s and covers much of its history, good and bad. The food is unique and I am definitely attracted to their baked goods. I have been addicted to its charm since I was 12. I'm still a fan! I want to thank @tattoodjay for hosting the #WednesdayWalk! It is always great fun to get out there and show off your steps.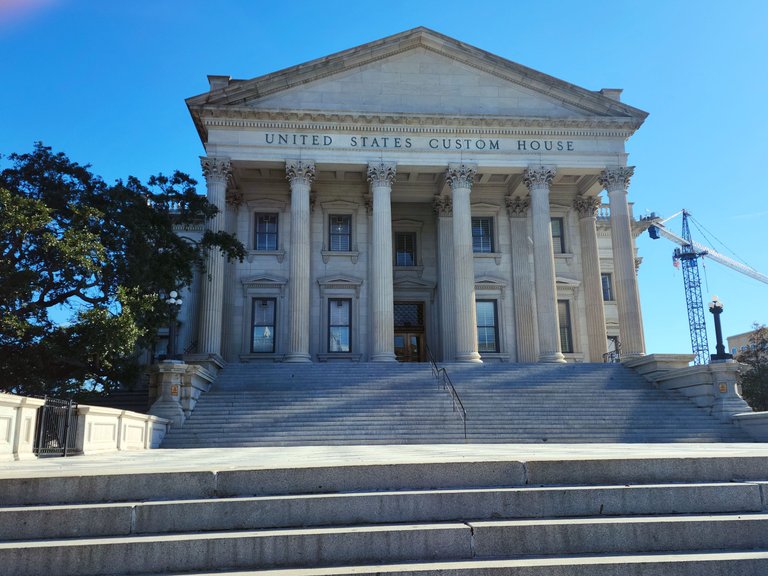 All I have are my words, armed in my mind, written in pen, stand by stand. Oh, yes. Still by hand. It has a different feel. Altered not by keys, backspace, and delete, I write, erase, tear it to pieces and start all over again. And again.
It's my way. I walk out to the deep end of the page and dive right in.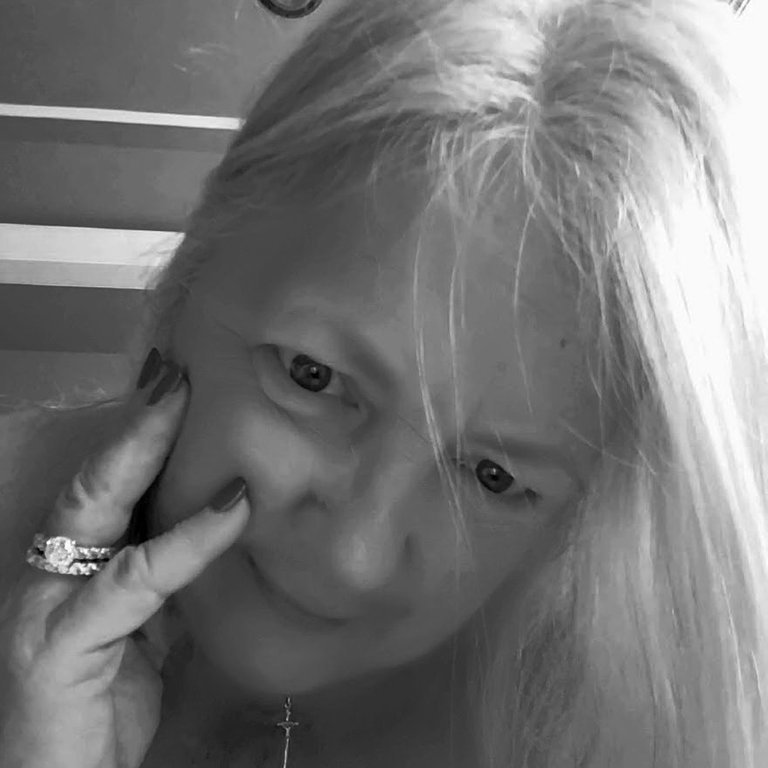 ---
The Road Not Taken
Two roads diverged in a yellow wood,
And sorry I could not travel both
And be one traveler, long I stood
And looked down one as far as I could
To where it bent in the undergrowth;

Then took the other, as just as fair,
And having perhaps the better claim,
Because it was grassy and wanted wear;
Though as for that the passing there
Had worn them really about the same,

And both that morning equally lay
In leaves no step had trodden black.
Oh, I kept the first for another day!
Yet knowing how way leads on to way,
I doubted if I should ever come back.

I shall be telling this with a sigh
Somewhere ages and ages hence:
Two roads diverged in a wood, and I -
I took the one less traveled by,
And that has made all the difference.

Robert Frost







#TeamUSA is a growing community of quality-content people from the United States or those living here. Check us out on Discord!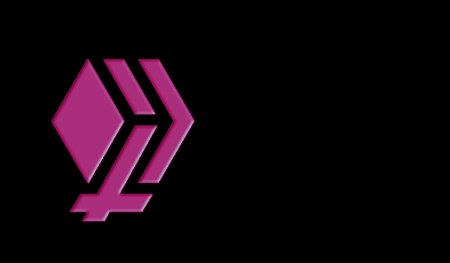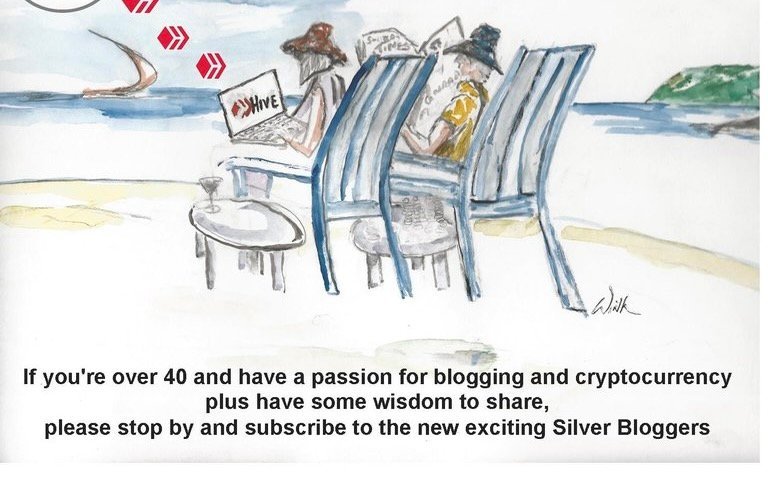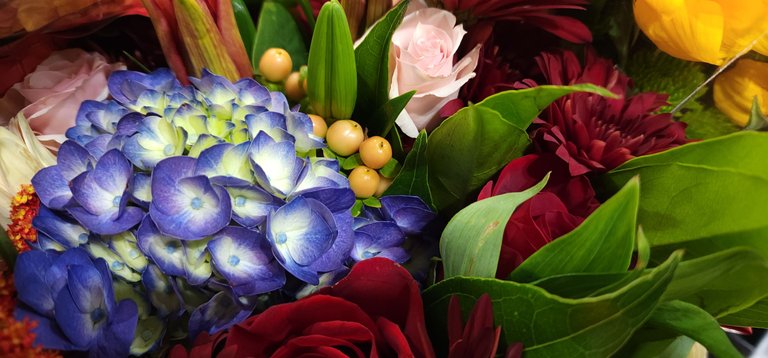 <center>Lest anyone forgets: A flower. Always. To color my world. #alwaysaflower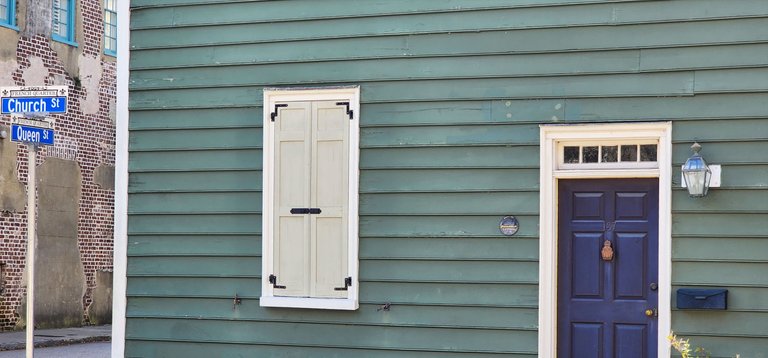 𝓣𝓱𝓮 𝓔𝓷𝓭