Hello !
I was born in 1957 and I grew up as the middle of 5 children. My Dad loved popcorn, so that was a frequent snack around our house.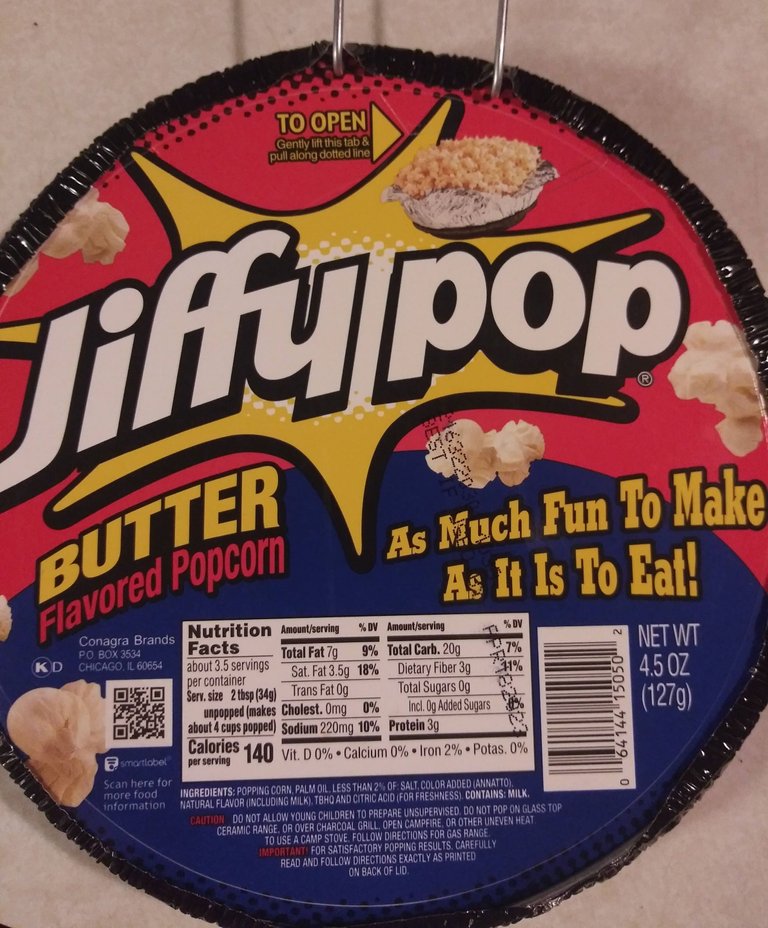 Jiffy Pop though, was not the kind we grew up with mostly. The kind we had was usually TV Time and it came in a package where the Orange-yellow, semi solid popcorn oil was packaged in a plastic pack where the oil was on one side and the pre-measured popcorn was on the other. You cut them apart, melted the oil in your pan, added your kernels, put on the lid and then shook your pot around on the burner till the popping stopped. We had a pot just the right size, that had lost it's handle and we used the same pot all the time, holding the sides with square pot holders. 😆
It was more economical with a family our size.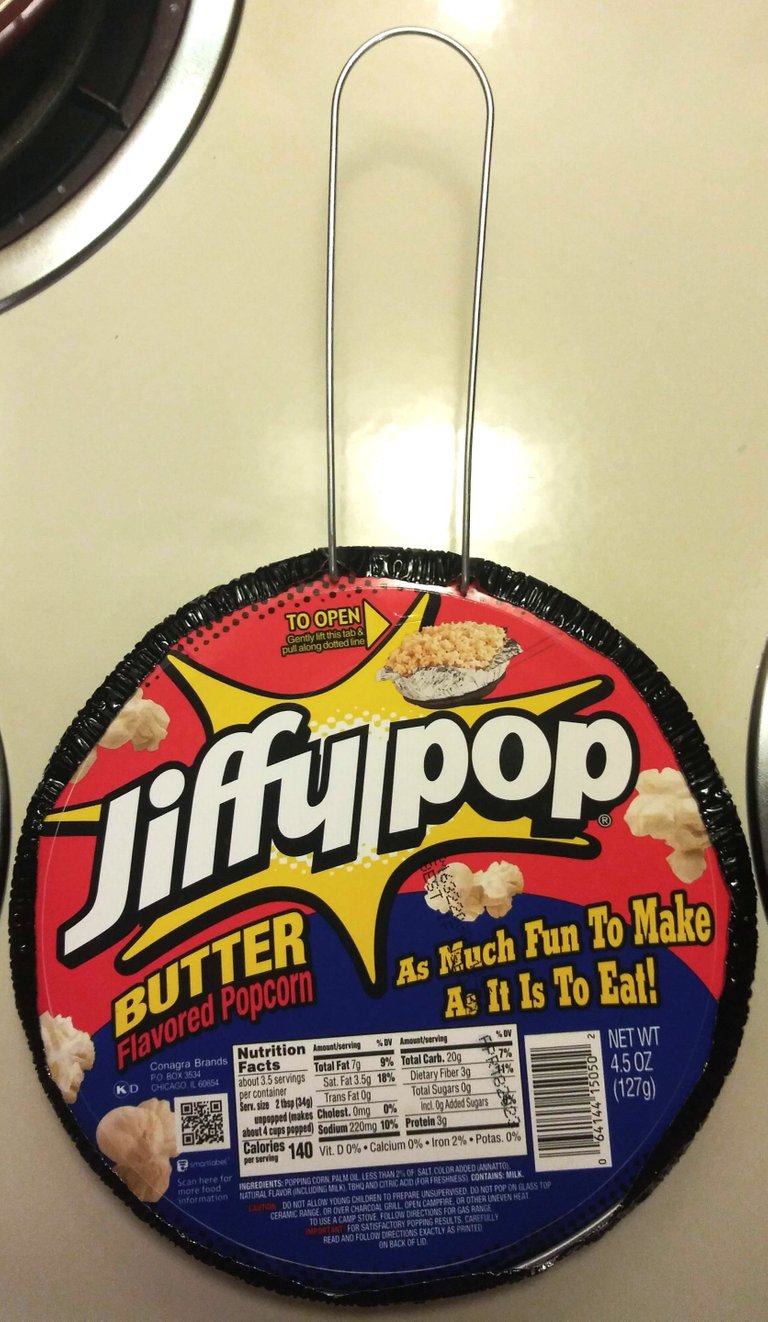 We did see the Jiffy Pop commercials though that made it look like such fun, so on a couple if occasions, my parents brought one home. You can only imagine our delight, getting to see this crazy corn popping magic.
It is still being made now, even though for a while years back, I never saw it and really didn't think about it much. When it did come to mind, I thought they didn't make it anymore. I was wrong, although I read now that it is sold in a limited number of places.
So once every few years, I see one and buy it on a whim when shopping for my groceries. This time, I was putting in an order to be delivered and was looking for bagged popcorn when my search results included Jiffy Pop ! I couldn't resist, I ordered two.
Last night I decided to pop one. If you remember (or if you never saw one), you have to lift off the paper cover before popping.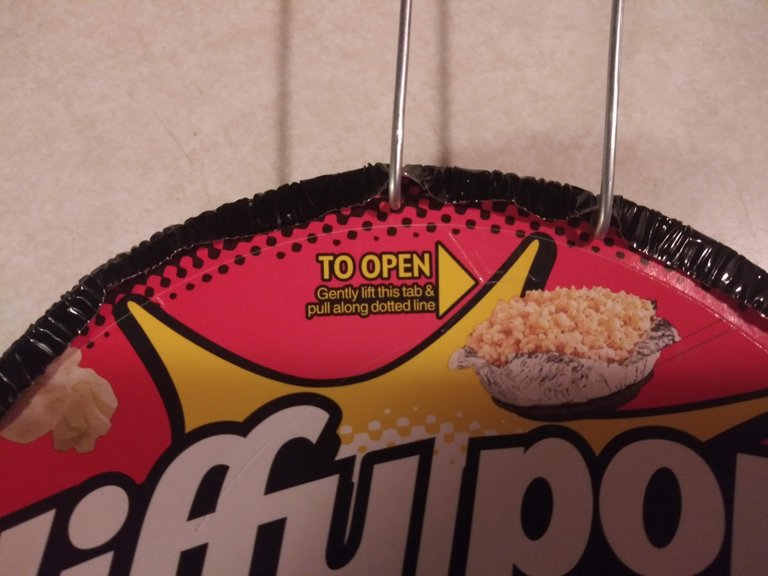 Underneath you can begin to see the twisting swirl of the foil.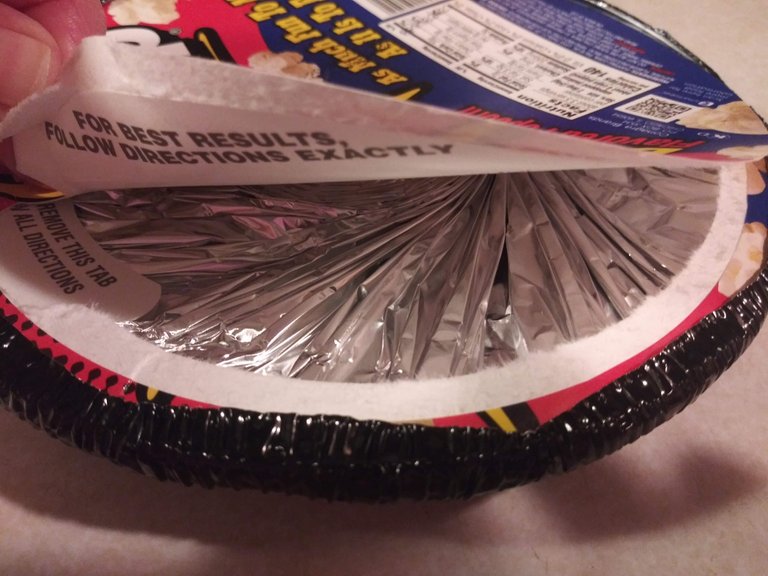 Sometimes you just have to wonder how someone thought this up.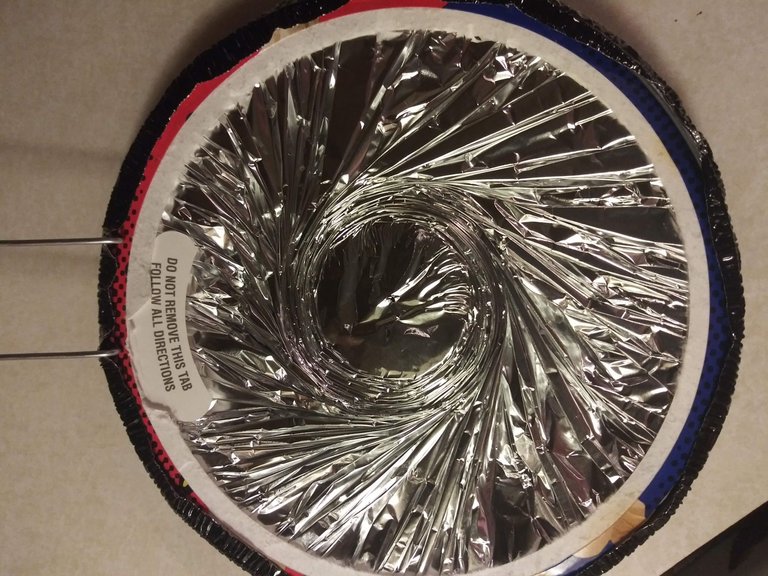 The next few photos show the 'growth" progression as the corn began to pop. Sorry that they are not so focused. You are supposed to keep it moving on the burner while popping so nothing burns inside, so when I stopped for a quick second to take the photos, I wasn't wanting it to sit still long. I didn't realize they were not clear till after the cooking/photo session. You'll get the jist of it though.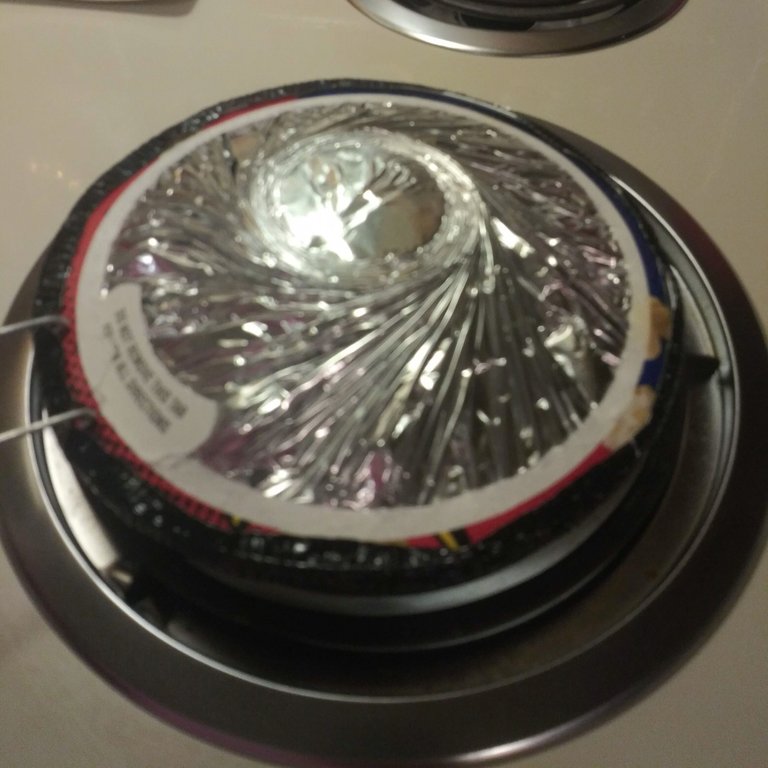 💚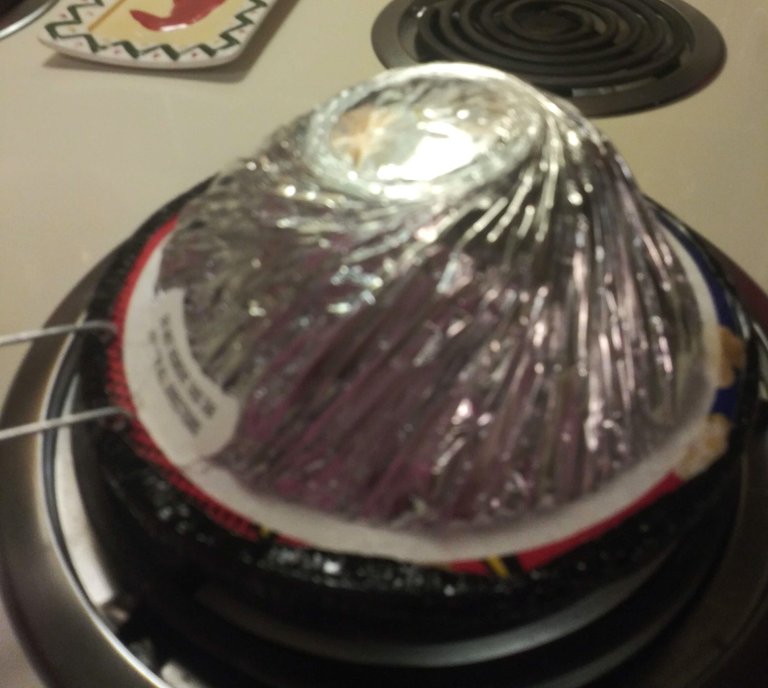 💛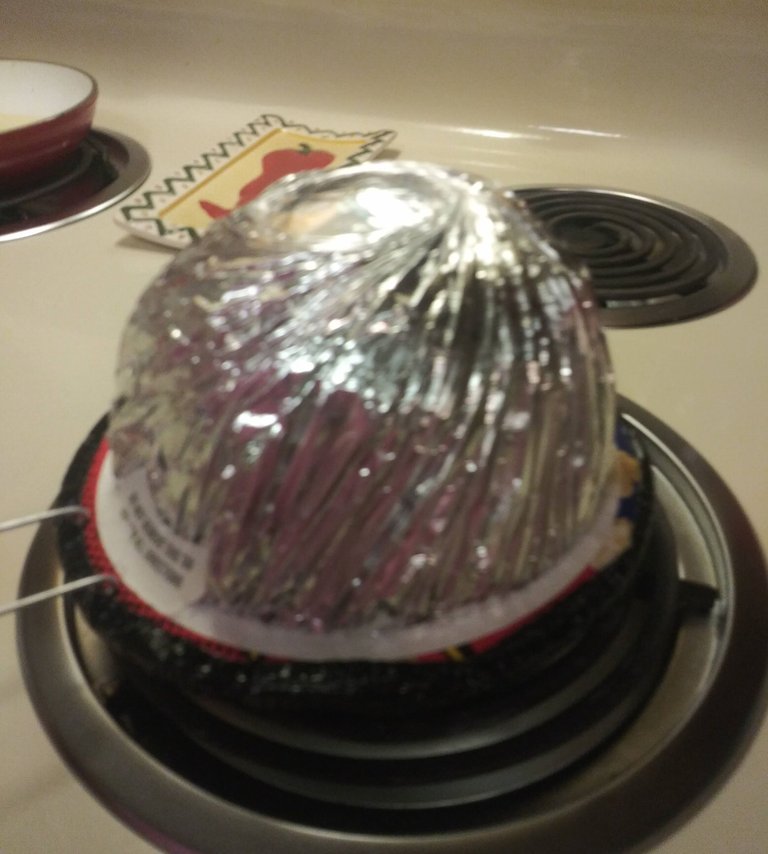 Finally, when it was done, it was like a mini dirigible or alien space ship.... or something.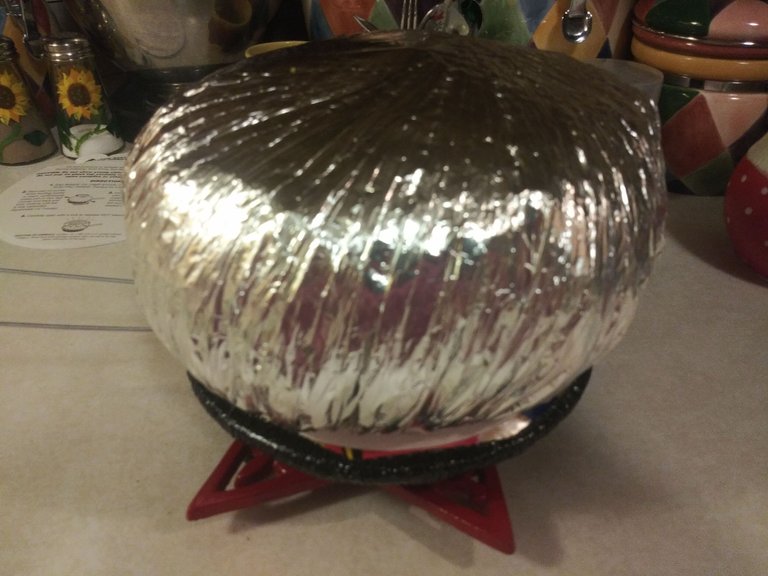 You carefully tear it open with a fork as suggested, to let the steam out without steam-cooking your hands.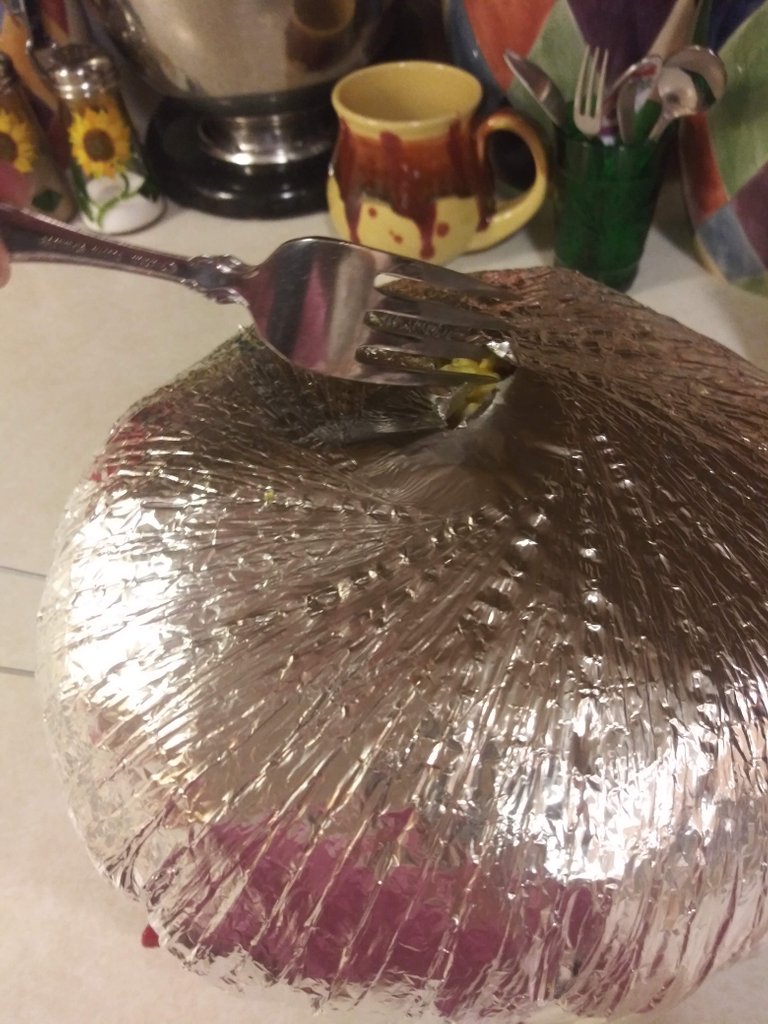 The first peak inside.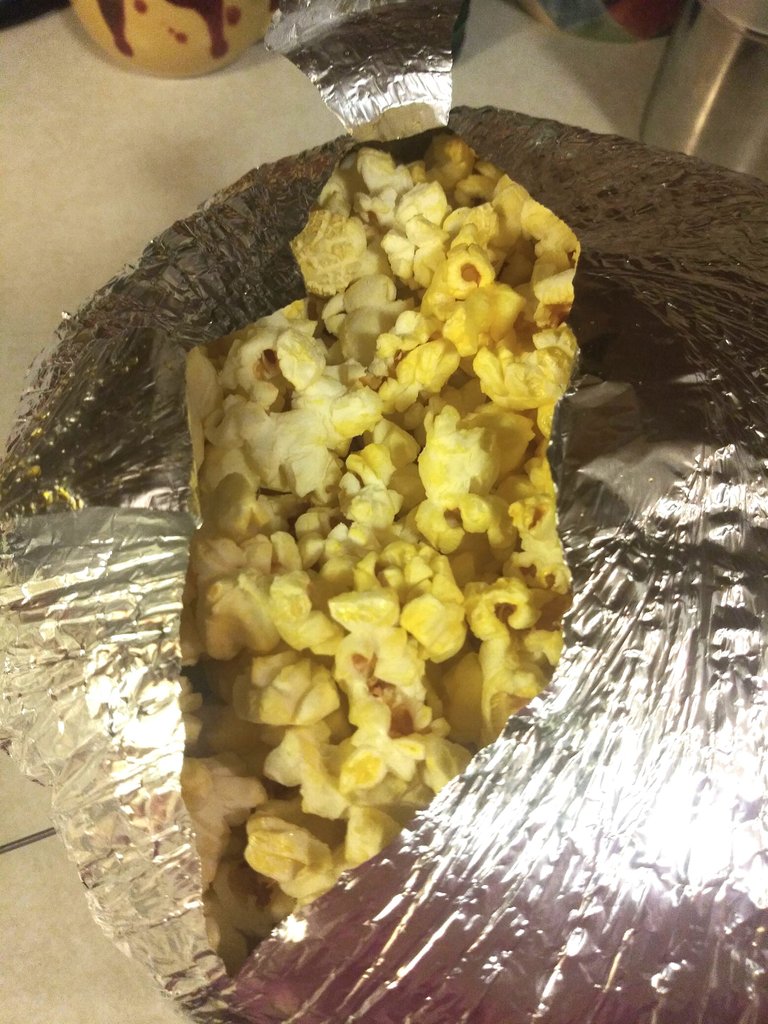 Vwa-LA ! Already buttered AND salted. I didn't have to add a thing.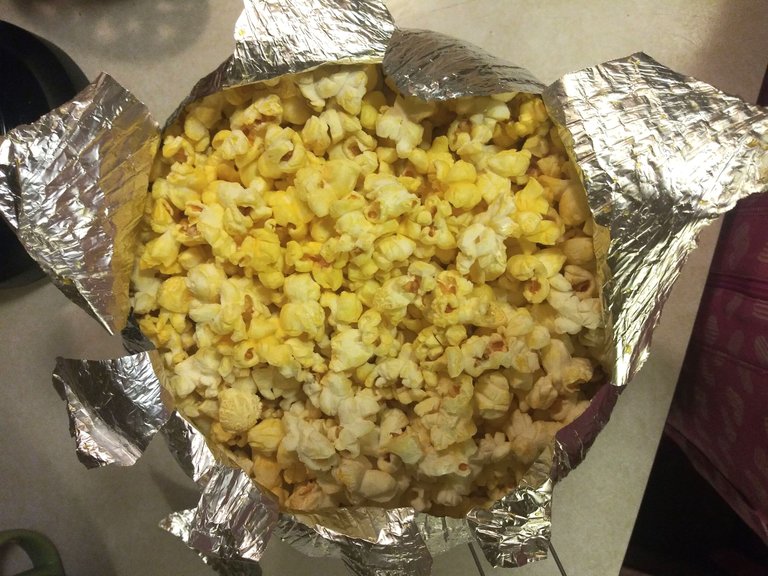 Not only that, the foil is still sturdy enough when opened, that it creates it's own bowl !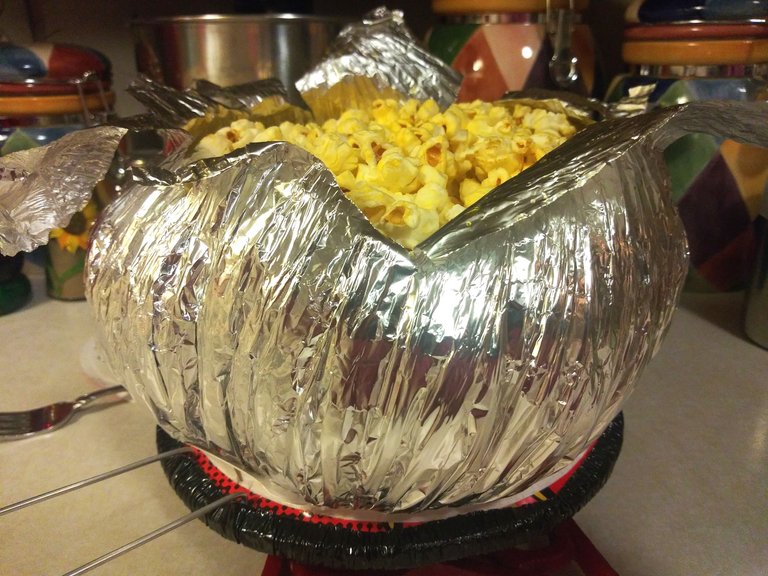 It makes quite a bit of popcorn. I ate a lot and was full and there was still this much left ! I put it away for later.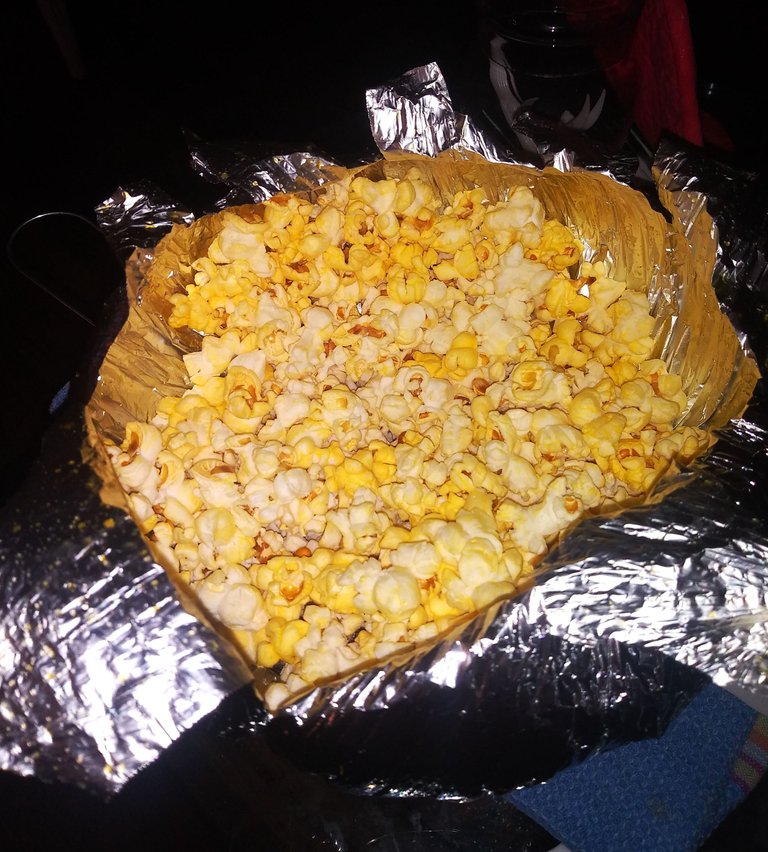 It was fun popping this Jiffy Pop and it dragged up some sweet childhood memories. Warm-Fuzzies at their best.
Hope you are all doing well.
Love ya !
Jacey