Exciting news all #silverbloggers!
We have been accepted into the OCD Incubation Program which is a great boost for our community, so a special thanks to #OCD for now curating and supporting the Hive Silver Bloggers Community.
A humble request, OCD has placed #silverbloggers on a one month incubation period; dependent upon the engagement, posting and growth in #silverbloggers.
May we ask of all members to support this community by posting and engaging with others in our community.
Please pass this information on to others, as it is to everyone's benefit, and invite friends who you believe would fit into our community.
Thank you guys and dolls for being here!
We encourage our members to keep those #silverbloggers' posts coming, being mindful to stay within the rules as per our homepage - the main ones being no copying & pasting, keep quotes to the bare minimum, image source to be provided if not your own; we want you to have fun blogging and be rewarded for your awesome content.
Choose appropriate #silverbloggers topics, such as:
Forward Planning for that Big Day.
Suitable Projects and Hobbies that can be turned into a Micro-Business on Hive.
Basic Understanding of Cryptocurrencies.
Accommodation Options suited to your Twilight Years' Lifestyle.
Pitfalls to avoid.
Fun blogs about life, before and after escaping the Corporate Jungle.
Your Bucket List
And so forth...I'm sure you get the drift!
We are confident that having #OCD support will help grow our community, but ask that everyone who reads this take note of the one month trial period and consider re-blogging this post in order to attract new members outside our current circle.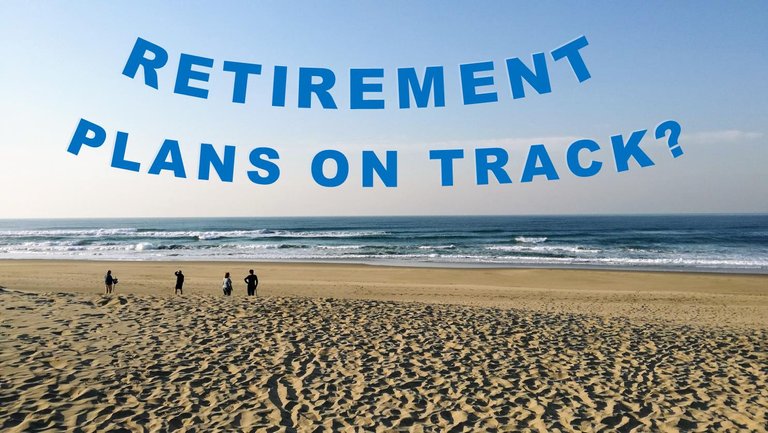 TOPIC OF THE WEEK
We would like focus on a specific topic each week, and this week we are talking about...
Retirement Plans - Are they on track as envisioned or how do you envision your Retirement if you've not reached that goalpost yet?
Blogs have to be published here in the Hive Silver Bloggers Community.
Deadline will be very late Friday evening your time;)
Please drop links to your posts in the comments section of this blog.

Highlighting posts shared in our community this week
Please support our Silver Bloggers by reading, commenting and upvoting if you've enjoyed their blog; we have some really awesome talent here:
---
Great seeing you here in the adult community as you tongue in cheek described our Silvers @bengy;) Guys, read all about Cooking that Perfect Egg! and surprise your wife with a healthy breakfast in bed now that you're retired; and if still on your way there, you have Saturday and Sunday to surprise her; how about it guys?

Photo by @bengy
---
---
---
---
Miracles exist and we have to be vigilant to observe them.

Photo by @isabelpena
---
---
---
Cross-Posting
Further, we welcome any cross-posting from members blogging in other communities if you believe the topic would be of interest to our Silver Bloggers but #silverbloggers is required.
Those posts however cannot be put forward by us for OCD support; it has to be done by the original community.
We do encourage our members to continue blogging in current communities where their topic is a better fit.


Hive Silver Bloggers
If you're between the ages of 40 and 100 and have a passion for blogging and cryptocurrency plus have some wisdom to share, please read our Intro Post and subscribe to the new Hive Silver Bloggers Community that has attracted some of the best talent here on Hive.
Please don't forget to Follow after subscribing.
---
Finally, please feel free to use this image on your blog and Social media pages to attract new members to Hive, image link below.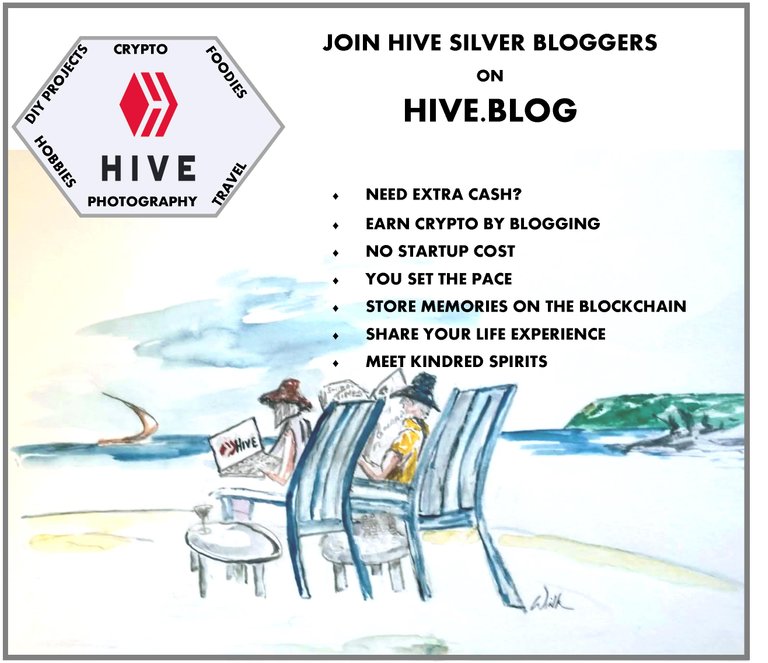 IMAGE LINK
---
Do you know this Badge?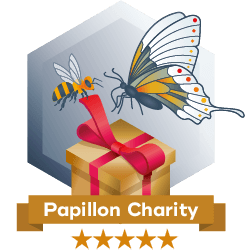 It says "Thank you for partnering with the Papillon Foundation by participating in the
Weekly Hive Charity Giveaway."
Do you want this Badge?
If you like this badge and if you want to help too, you can learn more about @combination and the badge in their blog post:
Some Exciting News! Badge release!
---


Banner created by @derangedvisions
Rewards from this post is set to: 95% to Hive Silver Bloggers Community account @hive-106316 and 5% to @peakd.