Well, my life has been pretty occupied by the move lately from one apartment to the other, so I thought I'd write a little update. :) It's kinda cool moving within the same building, as you don't really have to "pack," per se, you can just transfer things over and set them up in the new place right away (or at least, that's how I'm doing it for the most part!).
Tonight I painted one of my bookshelves. My dad built this one when I was a kid so it's like 35 years old or so now, and had been stained brown at the time but nothing since. It's held up pretty well but was a bit banged up and worn, so I gave it a fresh coat of paint. It took a whole quart (or it will, when I flip it over and do the underside, there was just a little paint left in the can). I think the one coat over the brown stain looks pretty nice, actually - makes it a nice dark rusty kinda red now. I like it! :)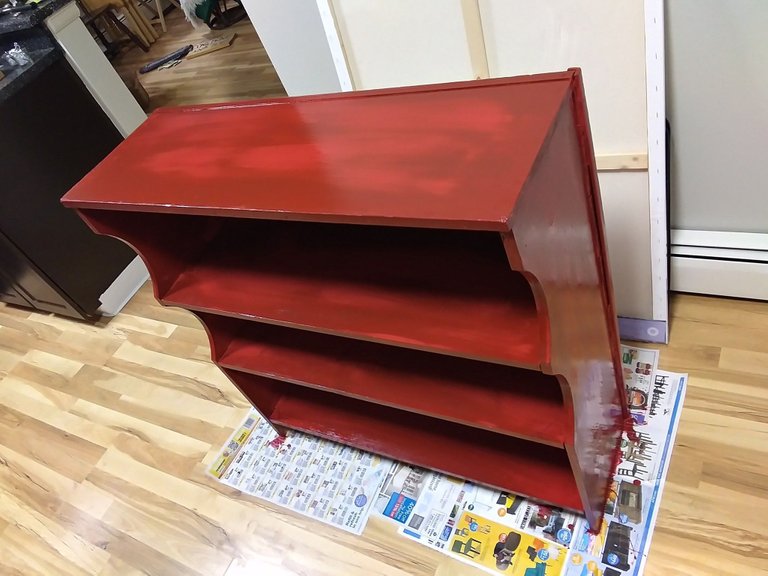 Yesterday, I mostly emptied the front hall closet in the old apartment, which I had Tetris-ed as a storage space, and thankfully my new front hall closet is a bit bigger in the new place so I have more storage room.
A coat closet, they call it, but in Phe land, it's the "cram as much as possible in here" closet. ;)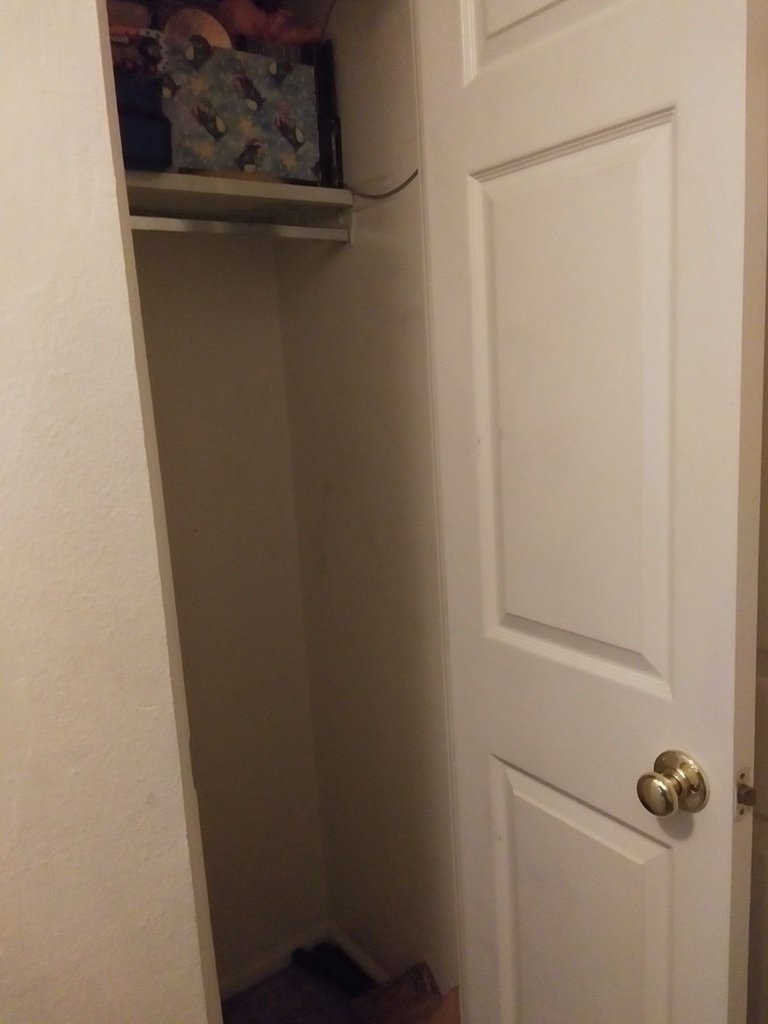 the old closet
The other night I got the papasan moved in and all the blankets and pillows that make up the cushion arranged and ate dinner sitting in it. :) It's quite cozy. That's book mountain next to it, which is bigger now but still has more to grow, at which point I will have to take another picture before I Tetris the cubby with as many books as I can fit in there.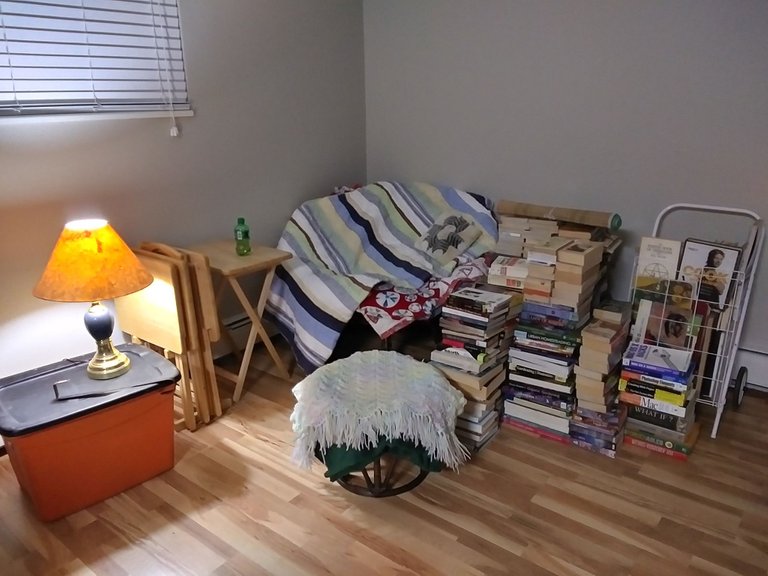 Speaking of the cubby, I made my Earth flag the curtain for it, and hung up a couple of window curtains today. The flag fit the gap perfectly, so I get to admire Danu and make my living room less chaotic by hiding the book Tetris, too!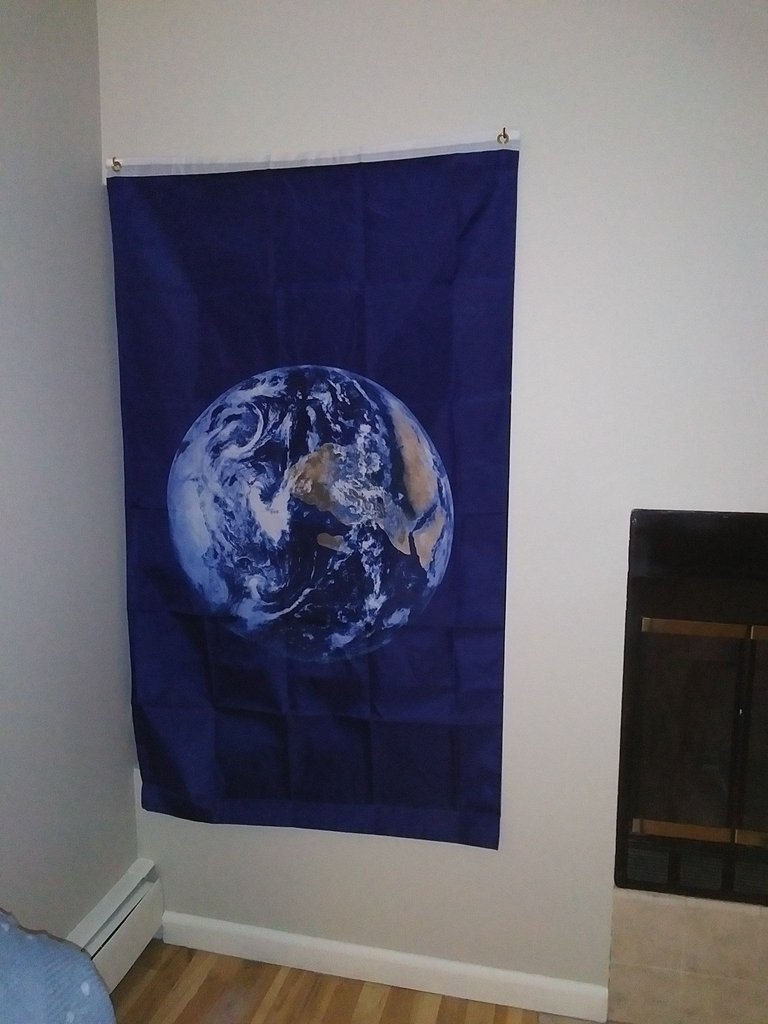 I hope y'all are doing well - I'm going to work on a faerie doll now! <3