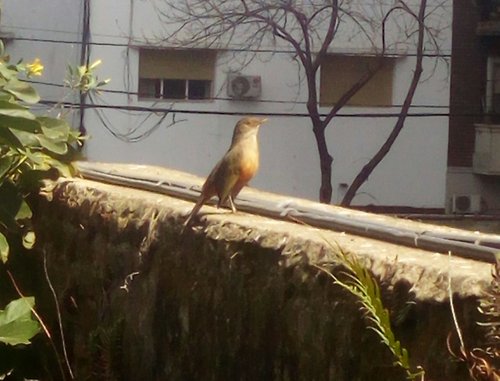 Hola amigos amantes de la aves, quiero compartir una experiencia que me conecta con la naturaleza y las mañanas me alegra.
Hello bird lovers, I want to share an experience that connects me with nature and makes me happy in the morning.
Soy venezolana y provengo de un hogar donde tener plantas y animales es importante. Nunca intimé con la naturaleza como mi familia pero la respetaba; cuando decidí emigrar formulé un pensamiento positivo que decía: -una vivienda iluminada y con vegetación alrededor-. Mi sorpresa fue que el apartamento tiene un ventanal interno y en el cuarto una ventana que da hacia una casa abandonada donde la naturaleza cobró vida y las aves (palomas y otros) viven ahí.
I am Venezuelan and I come from a home where having plants and animals is important. I was never close to nature like my family but I respected it; When I decided to emigrate I formulated a positive thought that said: -an illuminated house with vegetation around it-. My surprise was that the apartment has an internal window and in the room a window that overlooks an abandoned house where nature came to life and birds (pigeons and others) live there.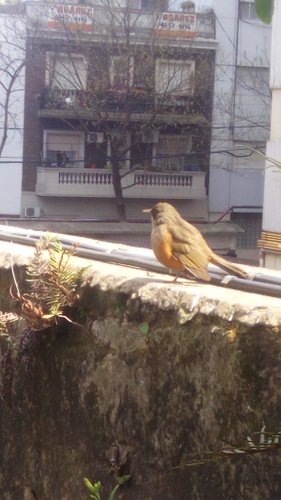 Acostumbrada con el despertar de los pájaros, una ave hembra y macho se presentan todas las mañanas a debutar cánticos. Un vecino pájaro delgado macho de panza colorada canta por un buen rato cerca de la ventana. Un pecho colorado desfila mi vecino el Zorzal que brinda una hermosa melodía repetitiva que me da vida.
Accustomed to the awakening of the birds, a female and a male bird appear every morning to debut songs. A neighboring thin male red-bellied bird sings for a long time near the window. A red chest parades my neighbor the Thrush that provides a beautiful repetitive melody that gives me life.
Mi vecino el Zorzal me lleva a recordar el patio extenso y verde de la casa de mis padres. Este vecino es mi reloj ecológico en la ciudad y su tonalidad armoniosa en la mañana anuncia hora de despertar y de apreciar este espectáculo de la vida. Con el canto mi vecino el Zorzal llama a la hembra e indica territorio.
My neighbor the Thrush reminds me of the large green yard of my parents' house. This neighbor is my ecological clock in the city and his harmonious tonality in the morning heralds time to wake up and appreciate this spectacle of life. With the song my neighbor the Thrush calls the female and indicates territory.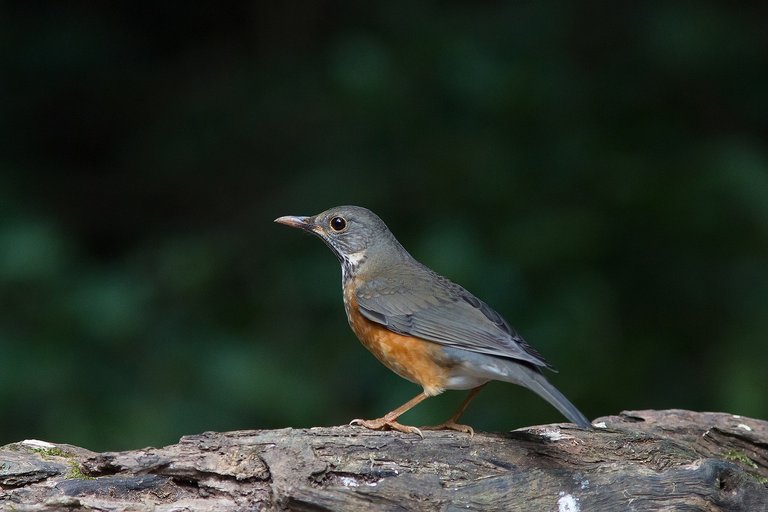 Pixabay
El Zorzal, mi vecino servicial, encantador que poco a poco ha permitido que me acerque a la ventana para escucharlo.
The Zorzal, my helpful and charming neighbor who has gradually allowed me to approach the window to listen to him.
Buenos días!, vecino Zorzal feliz y agradecida de escucharte todas las mañanas.
Good morning, neighbor Zorzal happy and grateful to listen to you every morning.

Gracias por visitar mi blog y comentar.

Las dos primeras fotografías tomadas con mi teléfono Noblex modelo 551


[Fuente]
Somos un club con derecho de admisión reservado que reúne a los mejores y más destacados miembros de la comunidad hispana, dándoles voz y voto, ya que nuestra estructura es democrática.
Visita y forma parte de nuestra comunidad The Talent Club
Visítanos en nuestro servidor de Discord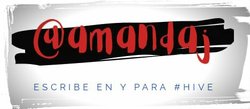 Diseño realizado en Canva
@AntonietaGonzl7
Twitter