Good morning and greetings to everyone. This week's theme is very interesting, and I enjoyed it. I have a bird that I would like to share with your people, but the strange thing is that I have no idea what kind of bird it is, and I have only just seen it. I was also perplexed as to what the name of this bird would be, as I was curious as to what kind of bird it was.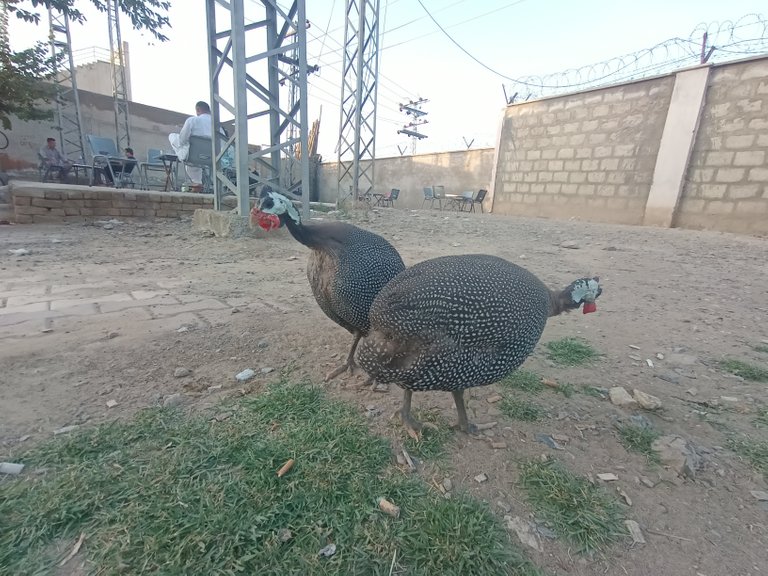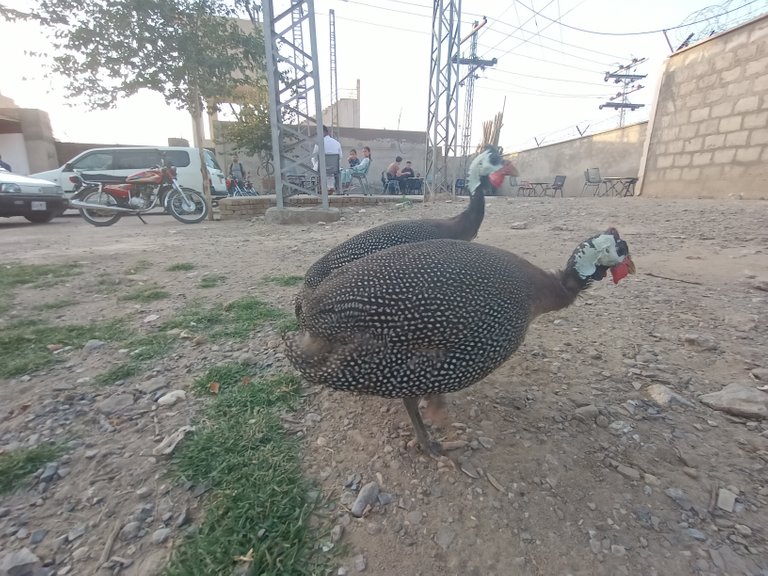 Based on the shape and structure of the bird, I believe it is of the OSTRICH family or possibly of the chicken family, but I am still unsure. Anyway, I believe their name is OSTRICH CHICK, and I was fortunate enough to photograph them last weekend when I visited Sabutai Hotel with my Uncle. We were drinking tea and talking when I noticed this bird that I really like and took out my phone camera to start taking pictures of it.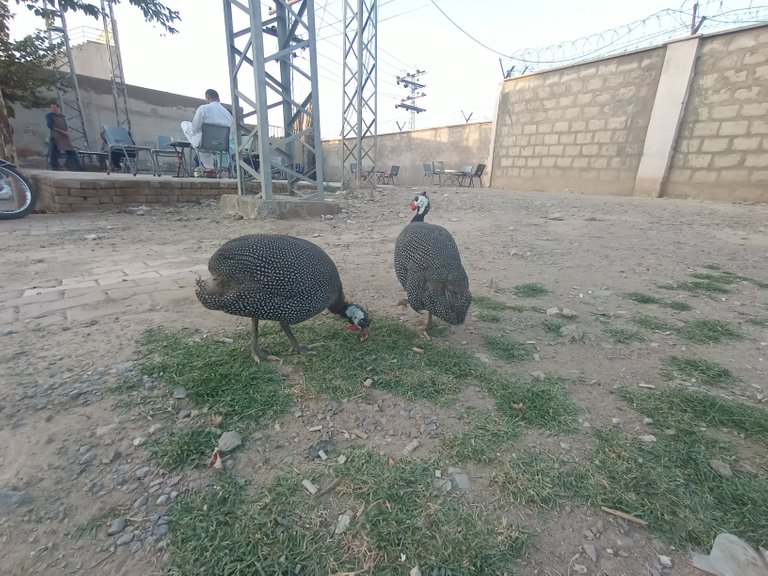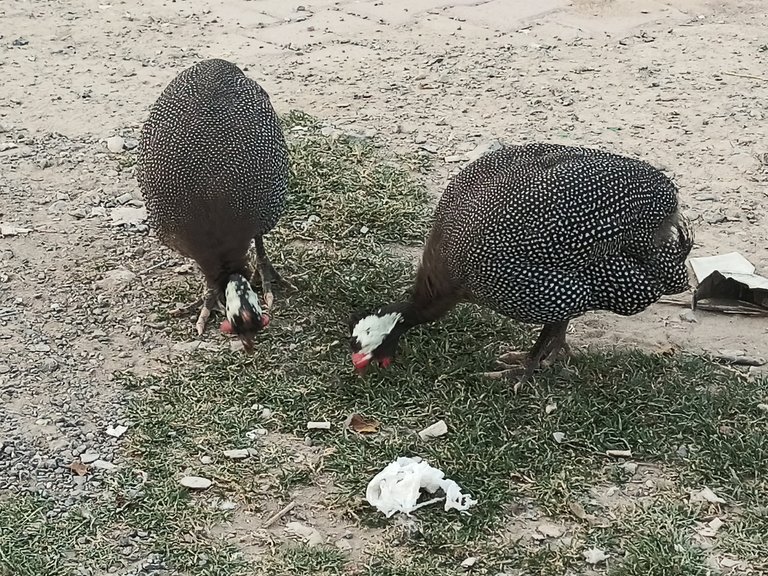 We were watching a couple of birds who were fighting and playing with each other. Because of the feed, there were times when the two birds were ready to fight. They buff their fur on each other, which I failed to photograph. When I read the post about Birds in Action, I decided to share these bird photos in order to enter the contest, which also includes some action shots.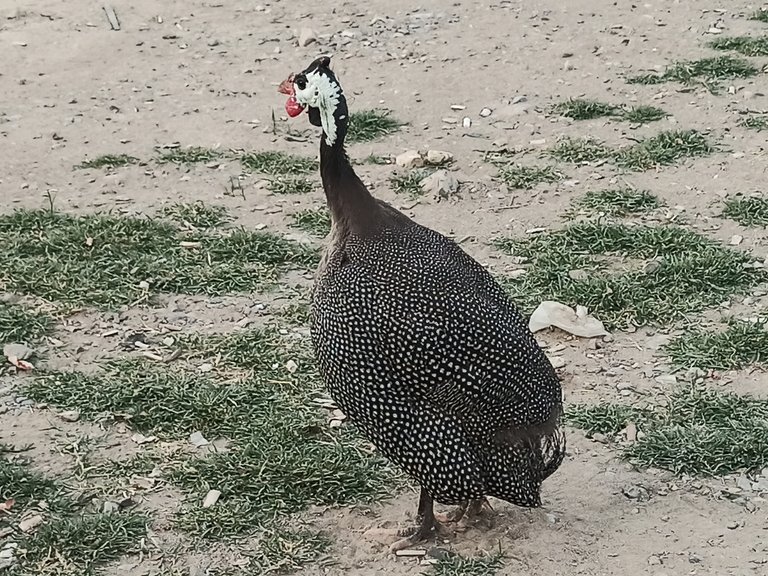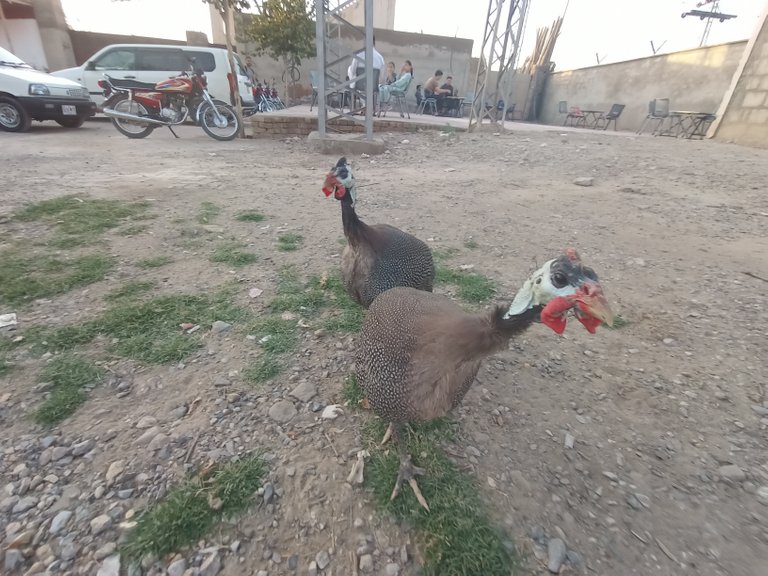 I took some photos of these Ostrich Chicks with my Infinix Not 10 Pro Mobile camera. These birds were photographed at various times and with various actions, which I will discuss in relation to some of the images. In the first picture, you can see two Ostrich Chicks who are very angry with each other and had just fought when I took the picture. I didn't understand the nature of this bird, which sometimes starts playing with each other and then suddenly starts fighting with each other. The image depicts their angry mood action immediately following their clash.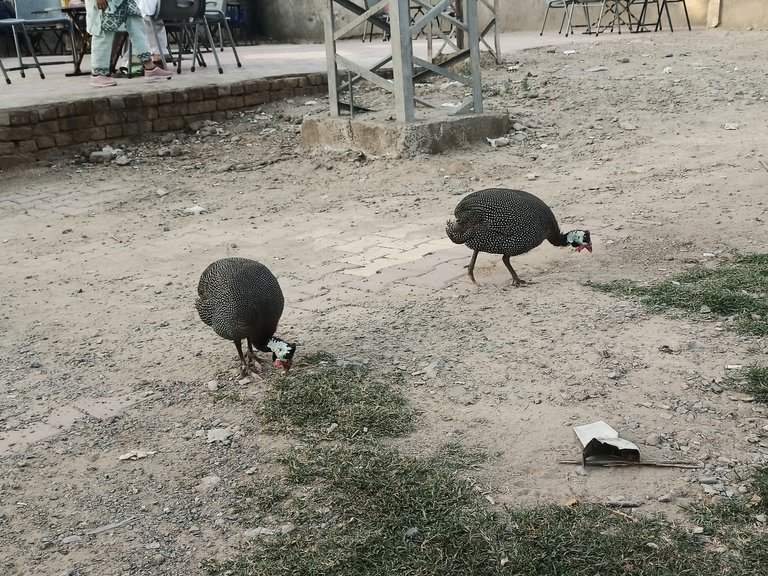 The second image depicts another scene after they have clashed and are looking for an opportunity to attack each other. I was just having fun, and the strange thing about them is that they run very fast. Sometimes they go to fight each other, and other times they start playing with each other, which was a lot of fun to watch and photograph. The third image depicts feeding time. When they stop fighting, they become tired and hungry and begin looking for food for themselves.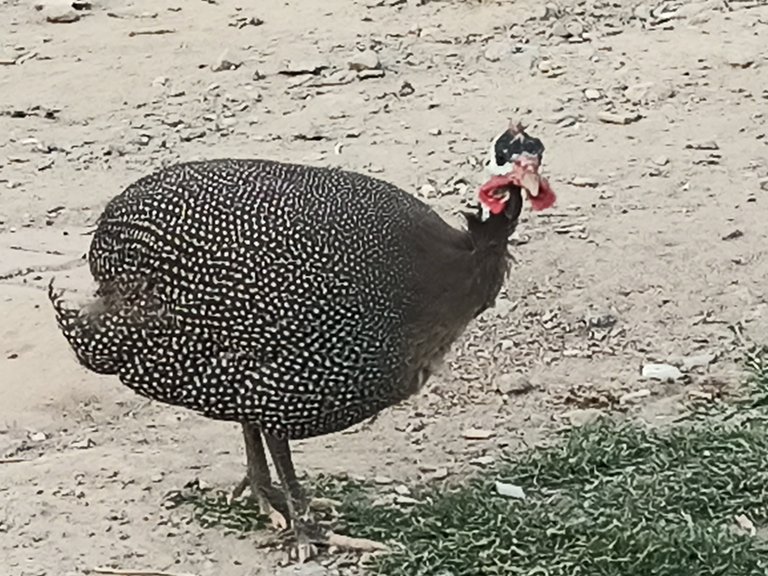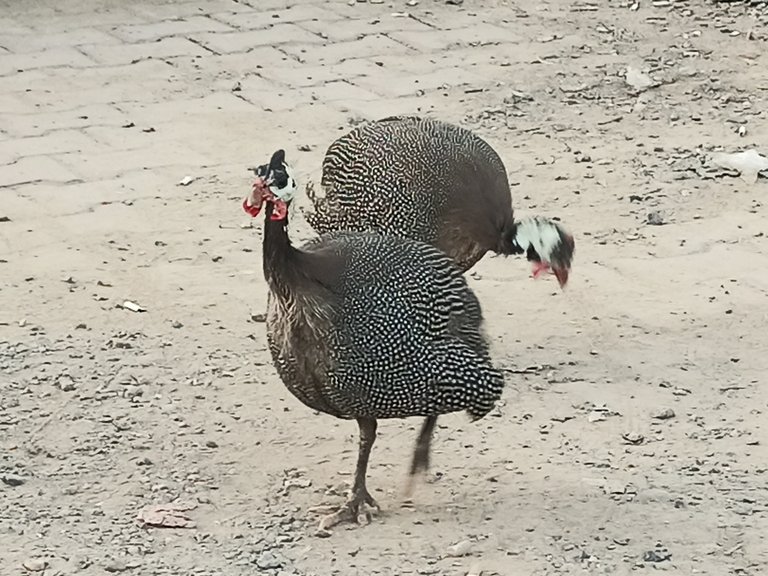 The first image is the contest entry, and there are more images to make the theme even more beautiful. This is the bird I saw for the first time in my life, and I believe it is a cross between a chick and an ostrich. The upper part of the bird resembles a chicken because of its visible wattle, while the lower part of the bird and its feathers resemble an ostrich. After considering the combination, I named them Chick Ostrich, and I hope to hear the name from anyone.
This is my attempt to provide you with the best possible images of the birds in action mode. I hope you enjoy the post and that you enjoy the pictures and the reading as well. If you enjoyed it, please leave a comment so that the next post can be even better. Thank you for sticking with me until the end.
REMEMBER: We should prepare for the unexpected and hope for the best. Life may not be easy, but you must do your best and leave the rest to God.