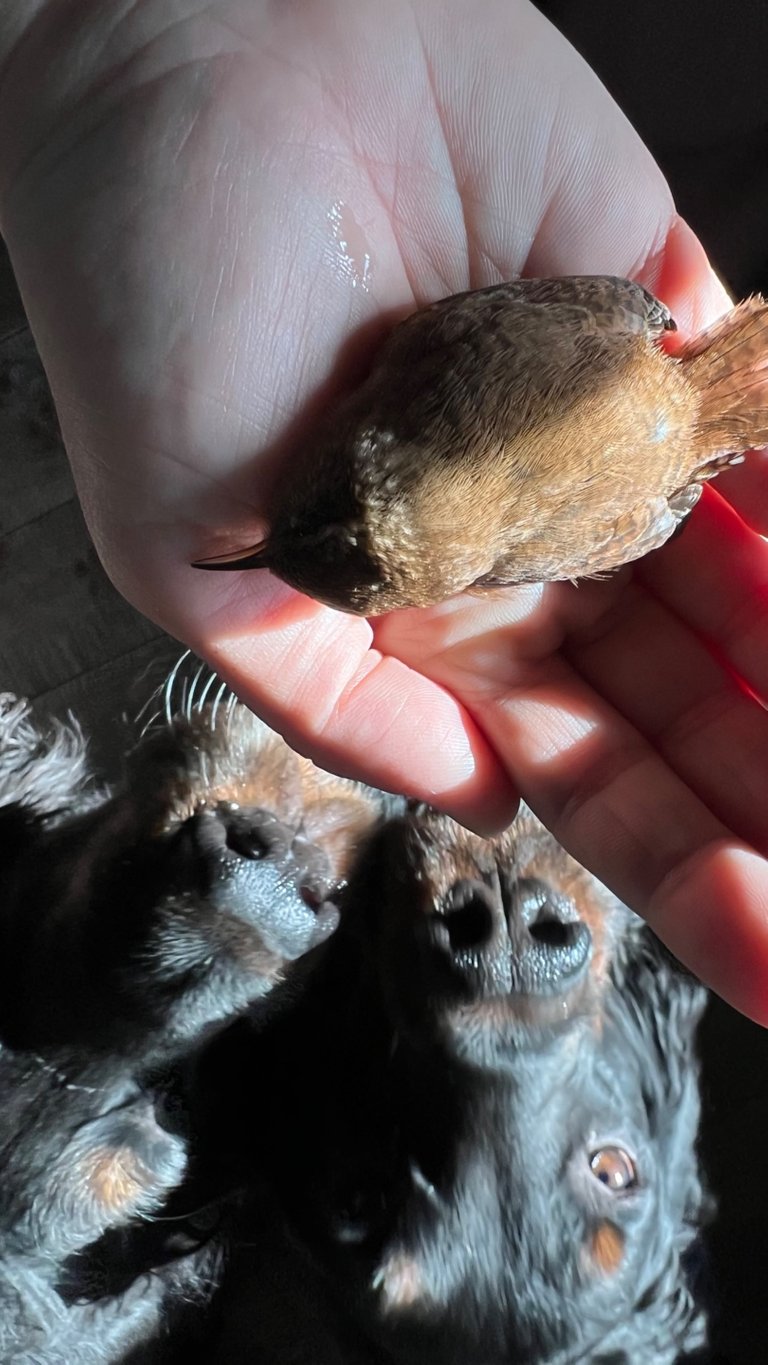 He died in my hands !

Today between shifts I was eating in the kitchen when a bird flew through the open door. It was a sweet small birdie.
First I was shocked at first, but was glad he fell on the cuchion. He or she is little and light brownish of color.

I think it's a merel in English a black bird but I don't know for sure.
I rushed to the cuchion and picked him up. He had his eyes open and I thought he was just shook up. I tried to have him covered with my hand and wanted to reassure him that he was safe. I gave some water in his beak and he calmed down.

He was still in my Hbd when he peed and saw saw poop. While I thought that was a good thing , and was arranging a little piece of cloth to put him on in the garden, he closed his eyes. Such a sweet little thing in my hand, just died. Probably because he hit the window very hard.
Up close you see the little feathers and the beautiful colors brown. The dogs now are also seeing I am doing something out of the normal and maybe even smell that I have a little bird in my hand and are around me.

Well so he died and I have him on a platter outside. I will make a hole in the garden and burry him. I tried but dead is sudden.
So a thoughtful post for a feathered friend, a small brown one.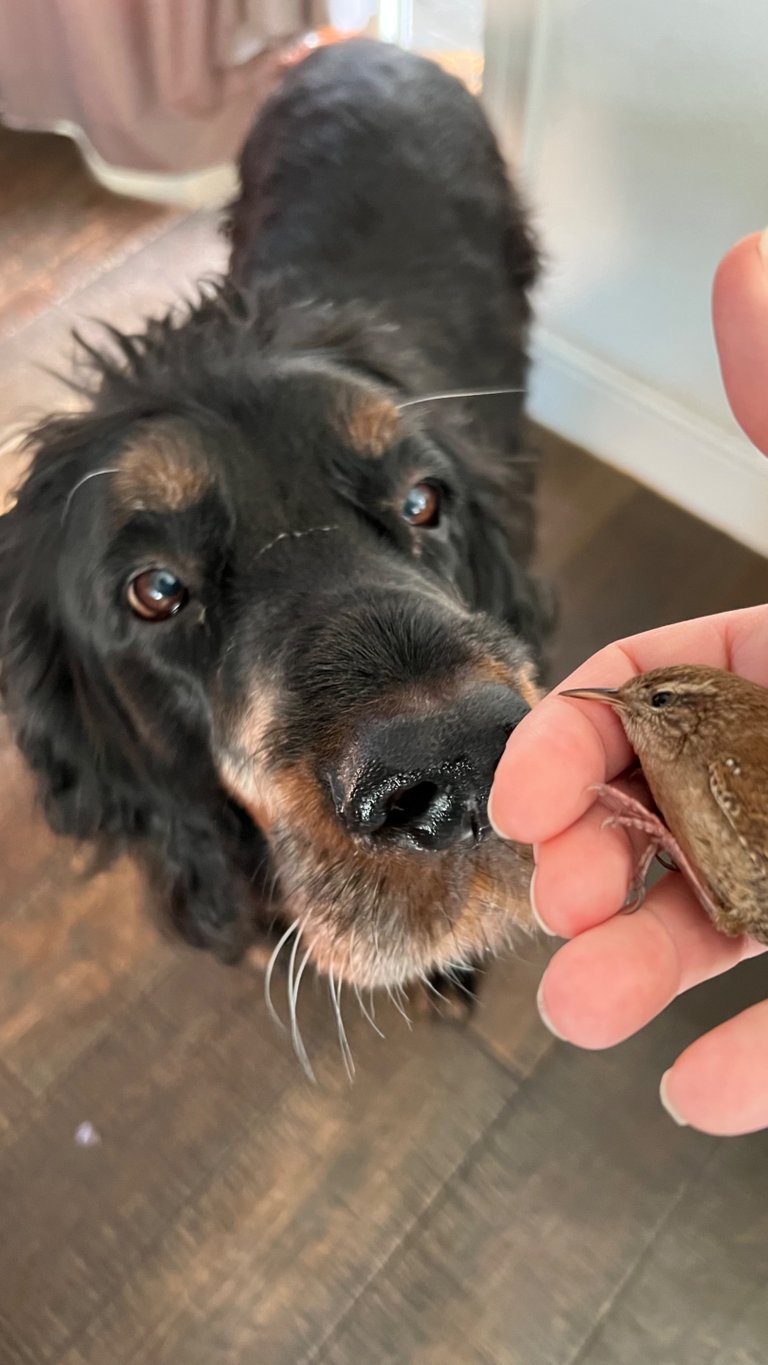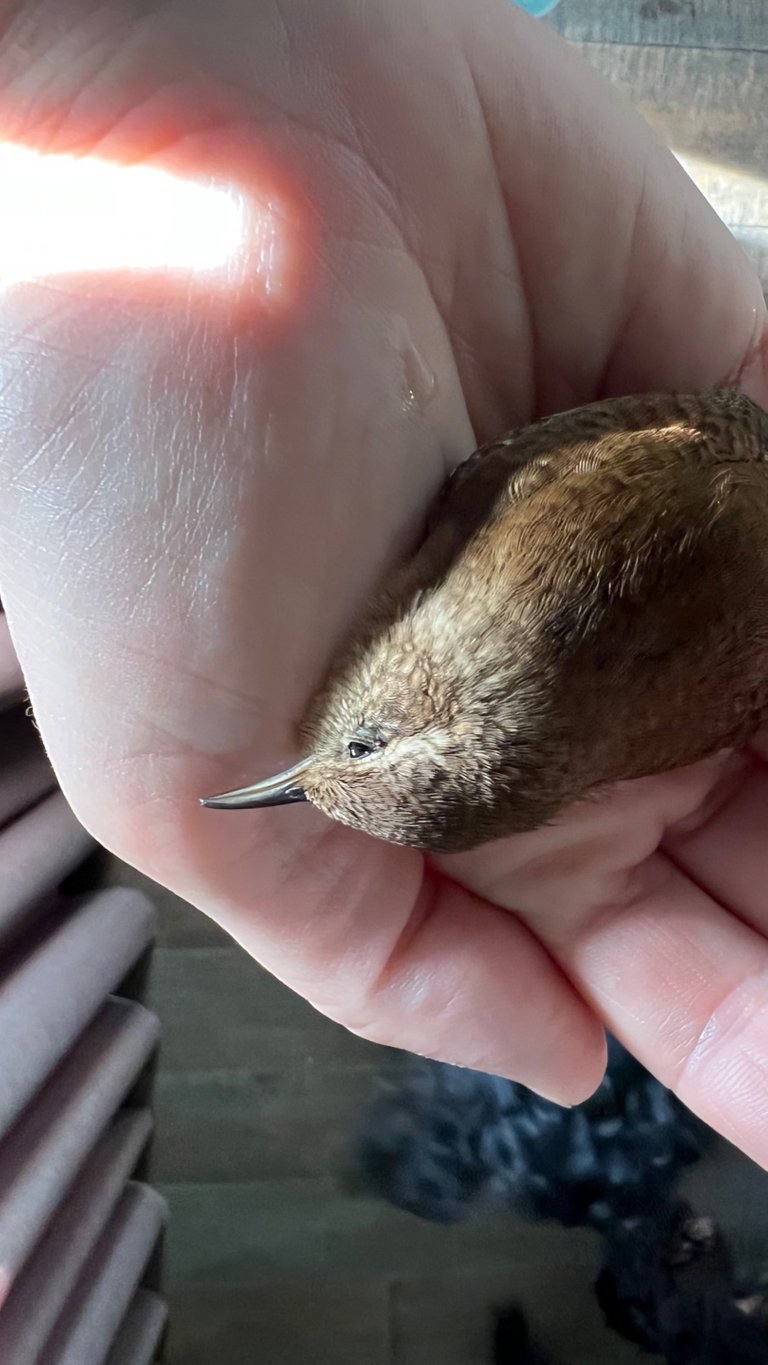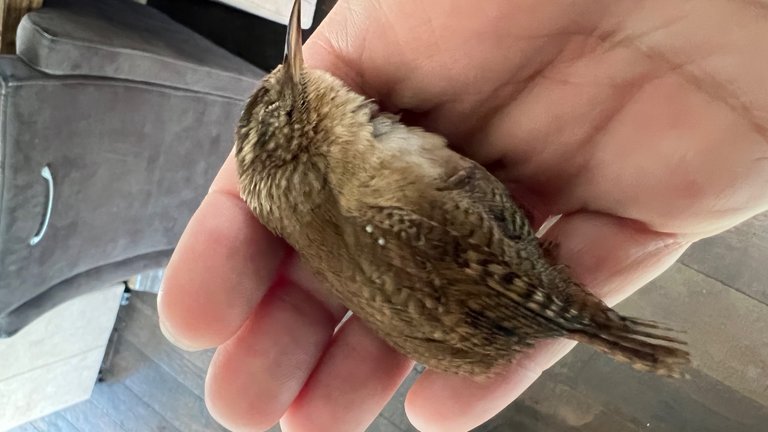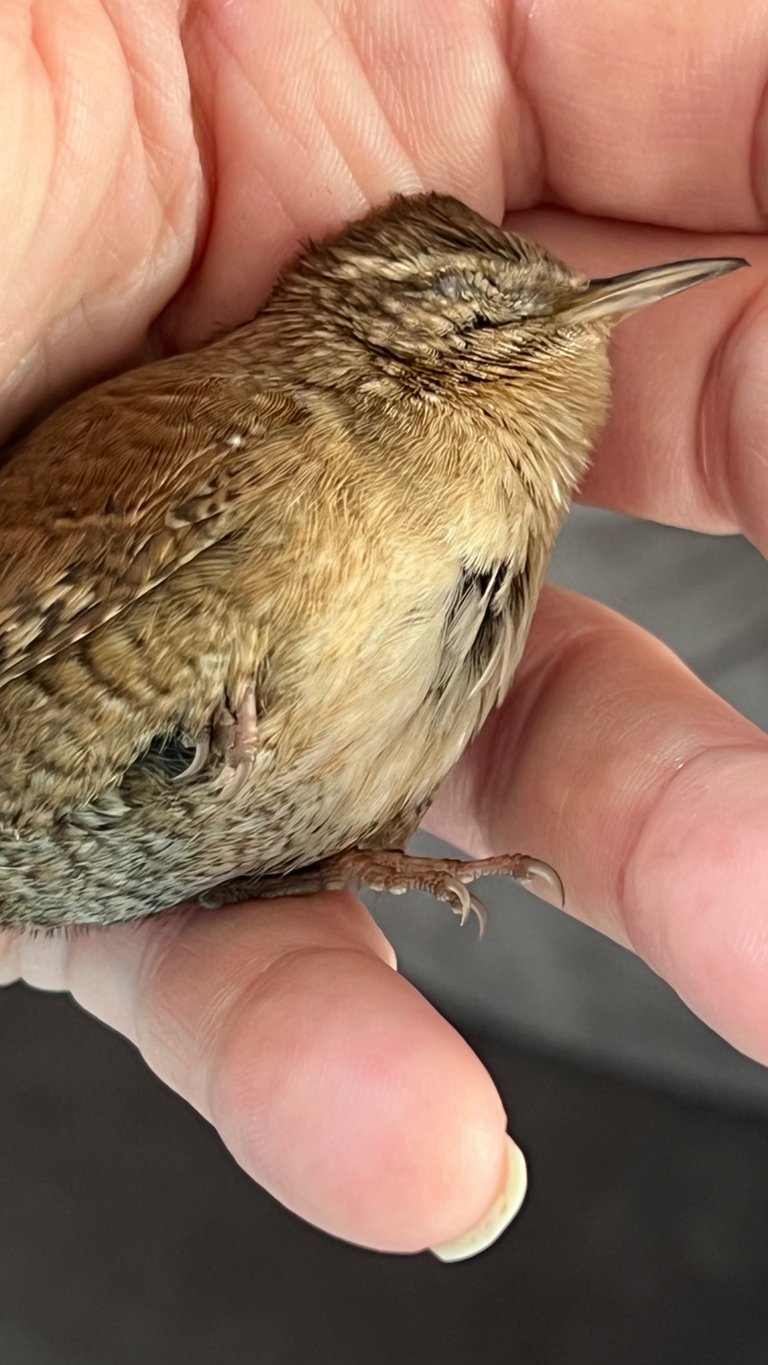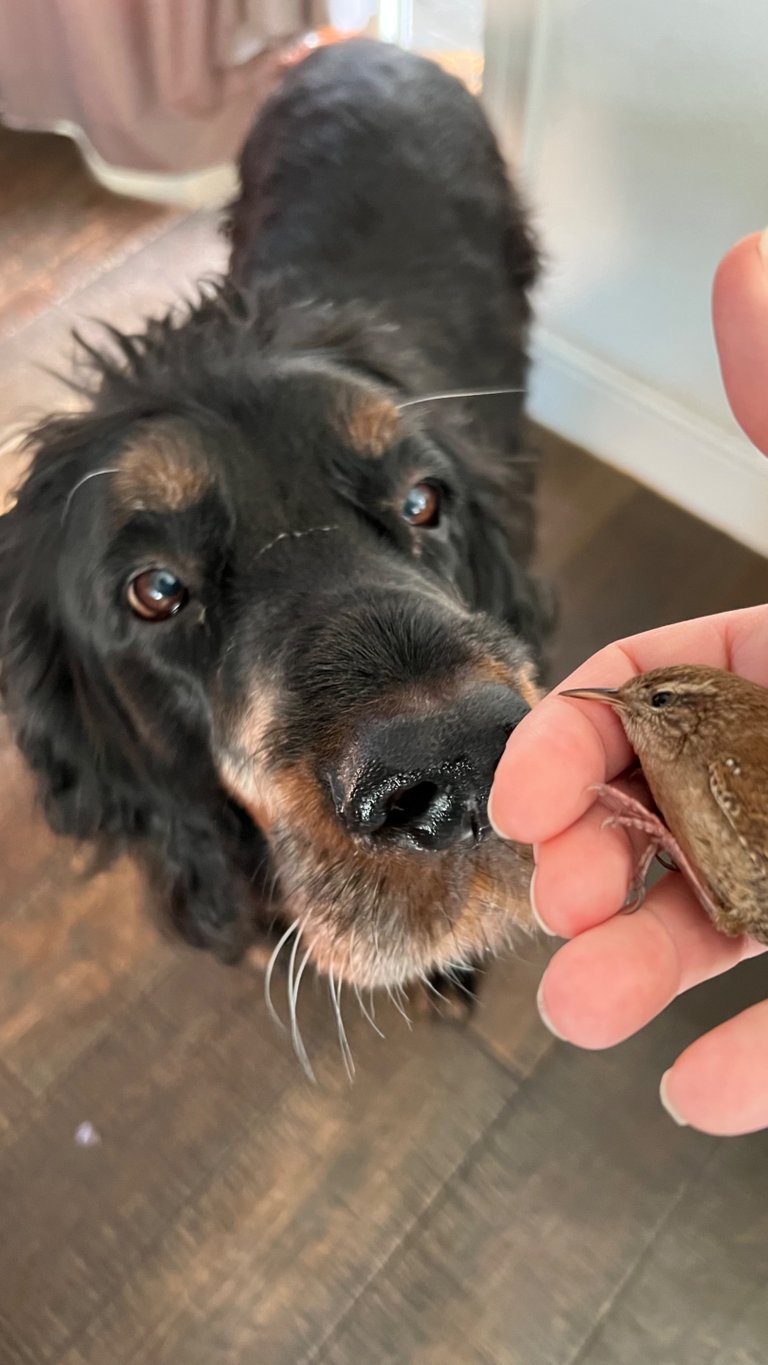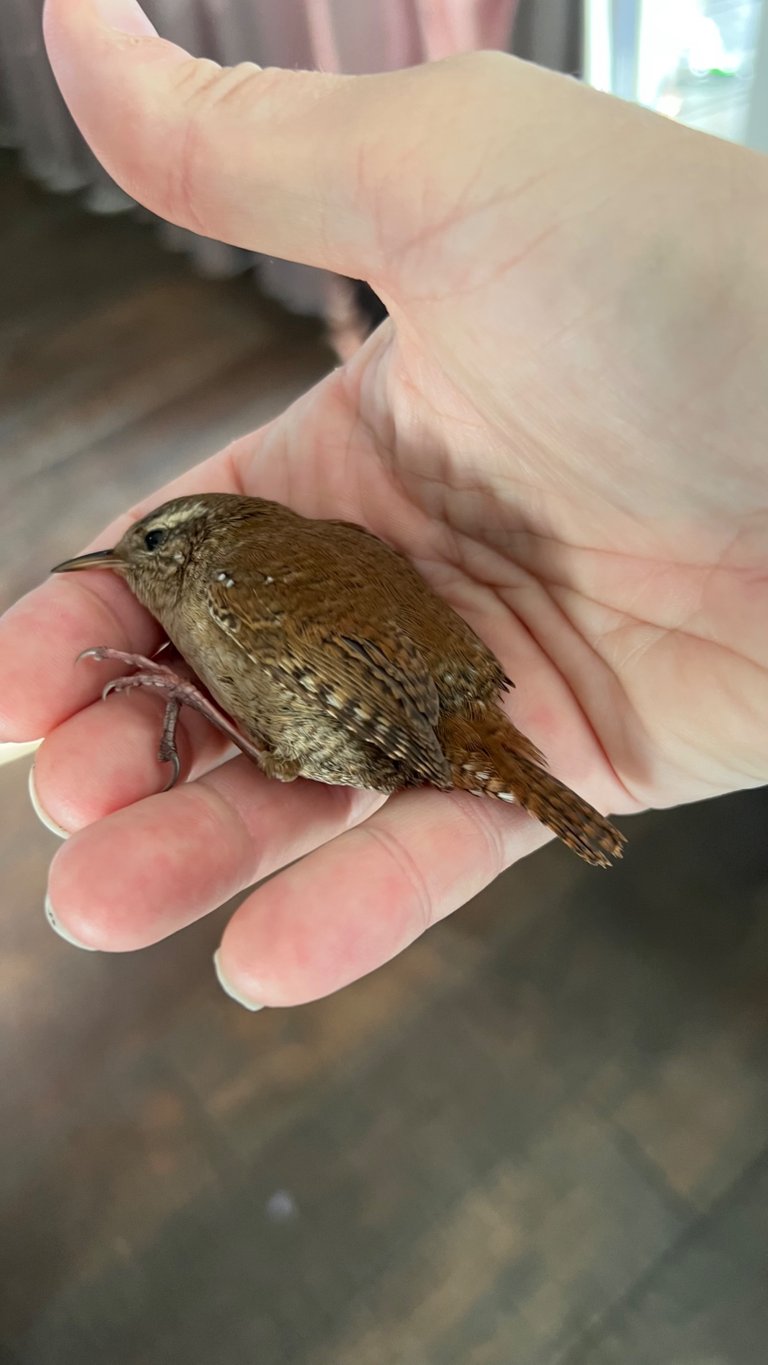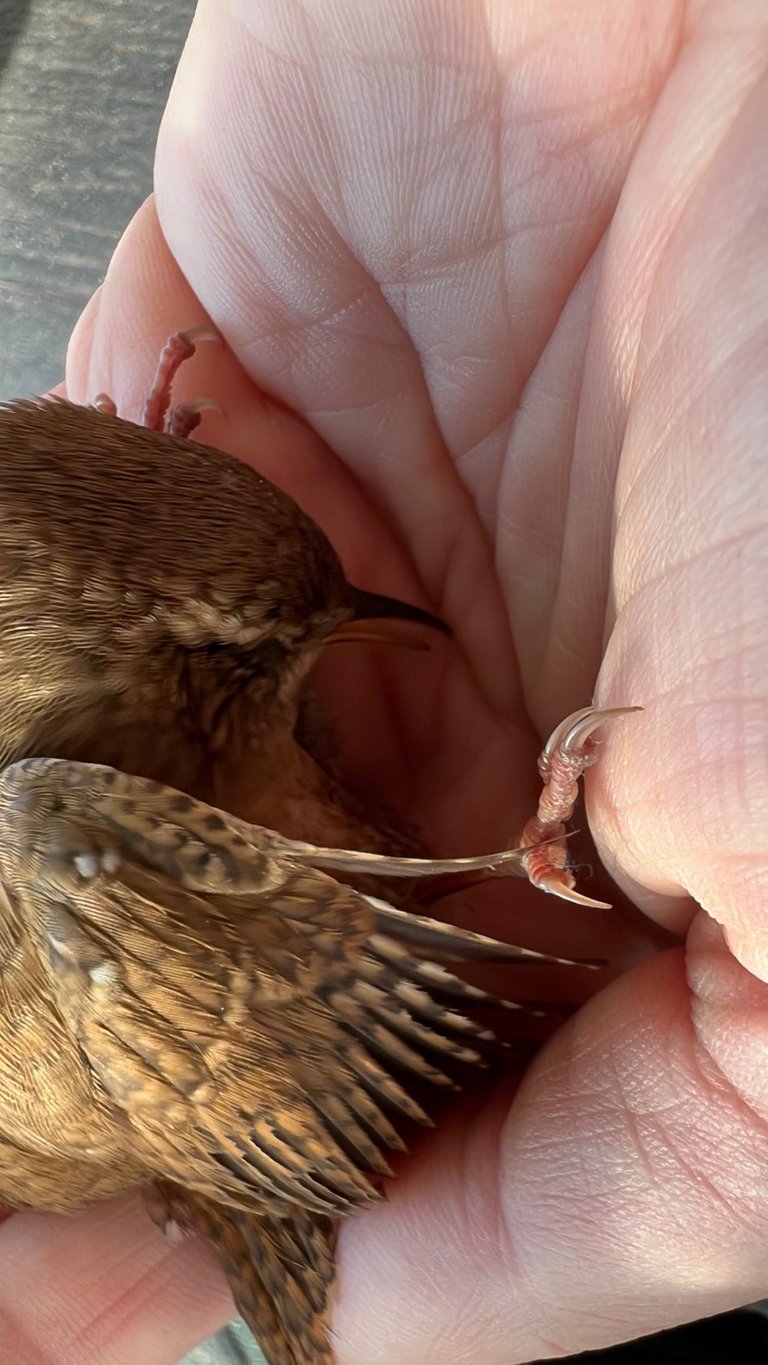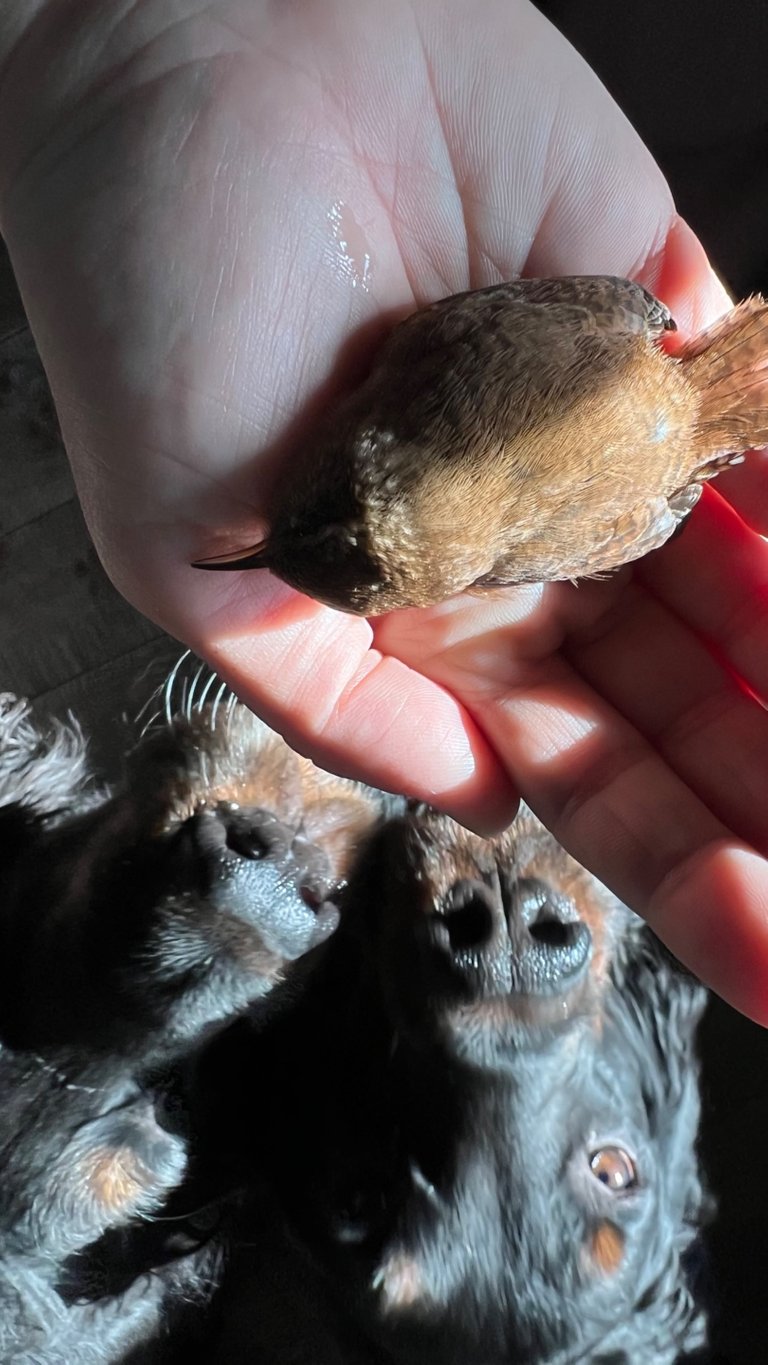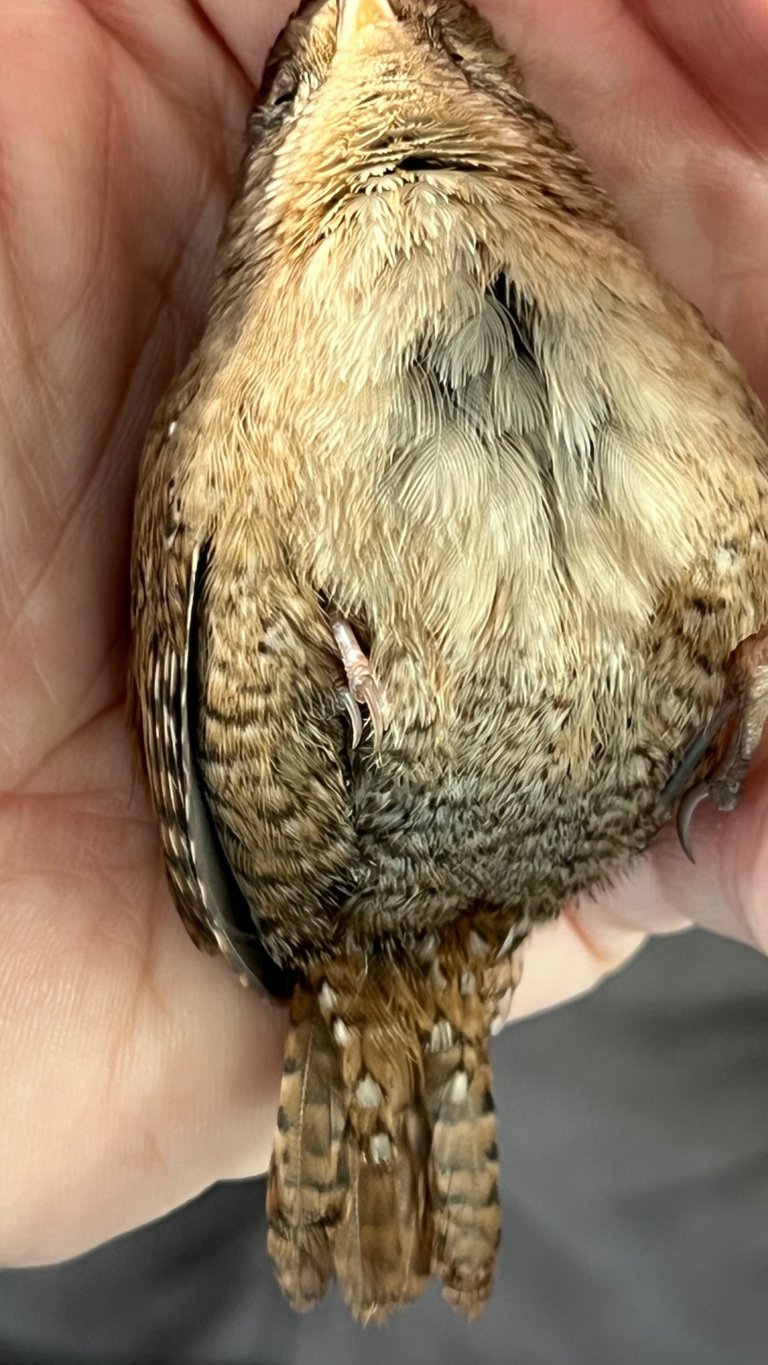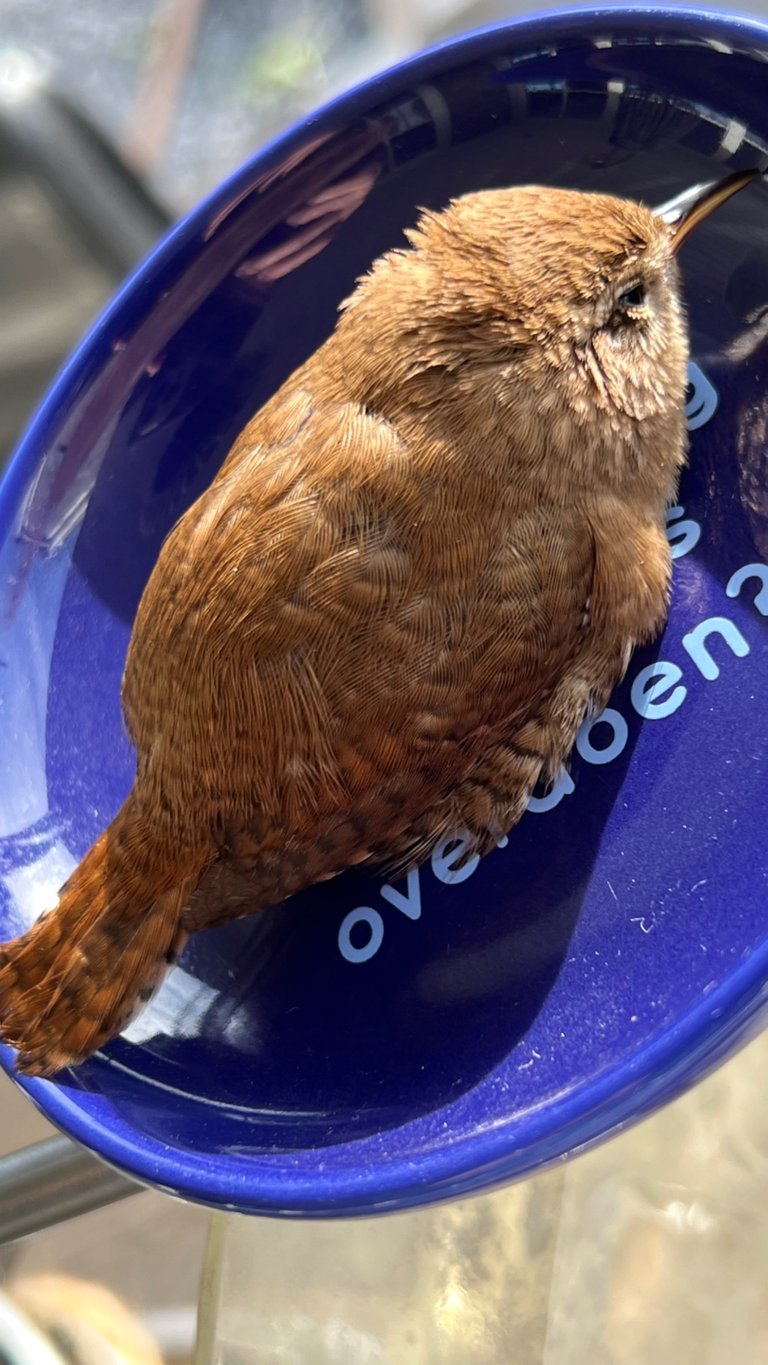 Until we read again, Thanks for stopping by,
its appreciated and remember always focus on being creative instead of being bee-zy.
Consistent Actions Create Consistent Results.
Not everyone is a blogger but everyone has something great to offer.
Lover of Life and L❤️ve in General - @brittandjosie

I am a proud member of DISCORD #theTerminal
#ladiesofhive and #amazingnature but also
Co founder for @theterminal, @heyhaveyamet @rc-assist and @steem-aide
(c)
All images and photographs are created and owned by me so @brittandjosie originals otherwise it will be specified.
Sources used : It is mentioned in my blog.
When the source is missing, please tell me I am only human and don't want to do anything wrong or even plagiarise. I do make mistakes. I only use a canon camera and my iPhone 13 pro max for my images.
I would like to thank you for reading my blog, feel free to leave me any feedback, if not, read you next time. #BENICE

Your personal Discord terminal invite : https://discord.gg/XZGPGpz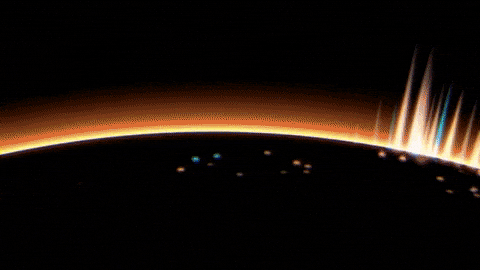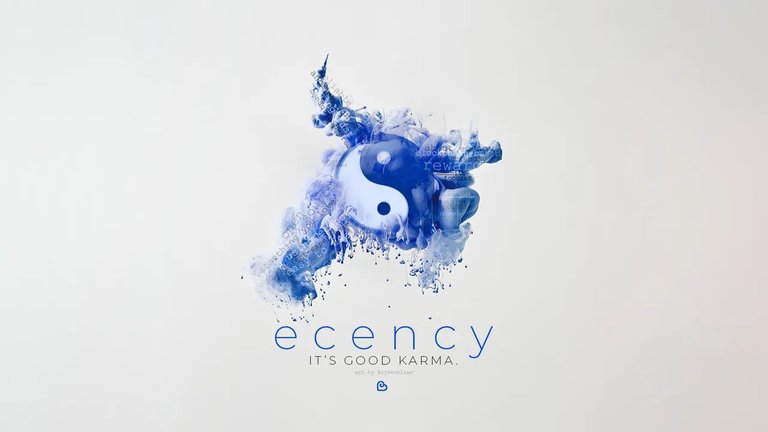 Date :