As I said before, the village is the place where most adventures happen. This time we did not tame the squirrel and did not see a hare jumping in the middle of the field, well, you will hear what happened now.
Як я говорила вже раніше, село – це місце де трапляється найбільше пригод. Цього разу ми не приручили білку і не побачили зайця який стрибає посередині поля, ну а що сталося ви зараз почуєте.
Riding on a hoverboard at the bottom not far from our yard, Vika and my mother and I saw that someone small was jumping on the road. Approaching closer, we saw that this is a chick that can not fly.
Катаючись на героскутері в низу не далеко біля нашого подвір'я ми з Вікою і моєю мамою побачили, що хтось маленький стрибає по дорозі. Під'їхавши ближче ми побачили що це пташеня, яке не вміє літати.
It was gray and white and we didn't know what kind of bird it was🐦. It ran away from us, but we managed to catch it. Catching him, we left him on the grass so that no one would move the chick.
Воно було сіро біле і ми не знали що це за птах🐦. Воно втікало від нас, але нам вдалося його зловити. Зловивши його ми відставили його на траву, щоб пташеня ніхто не переїхав.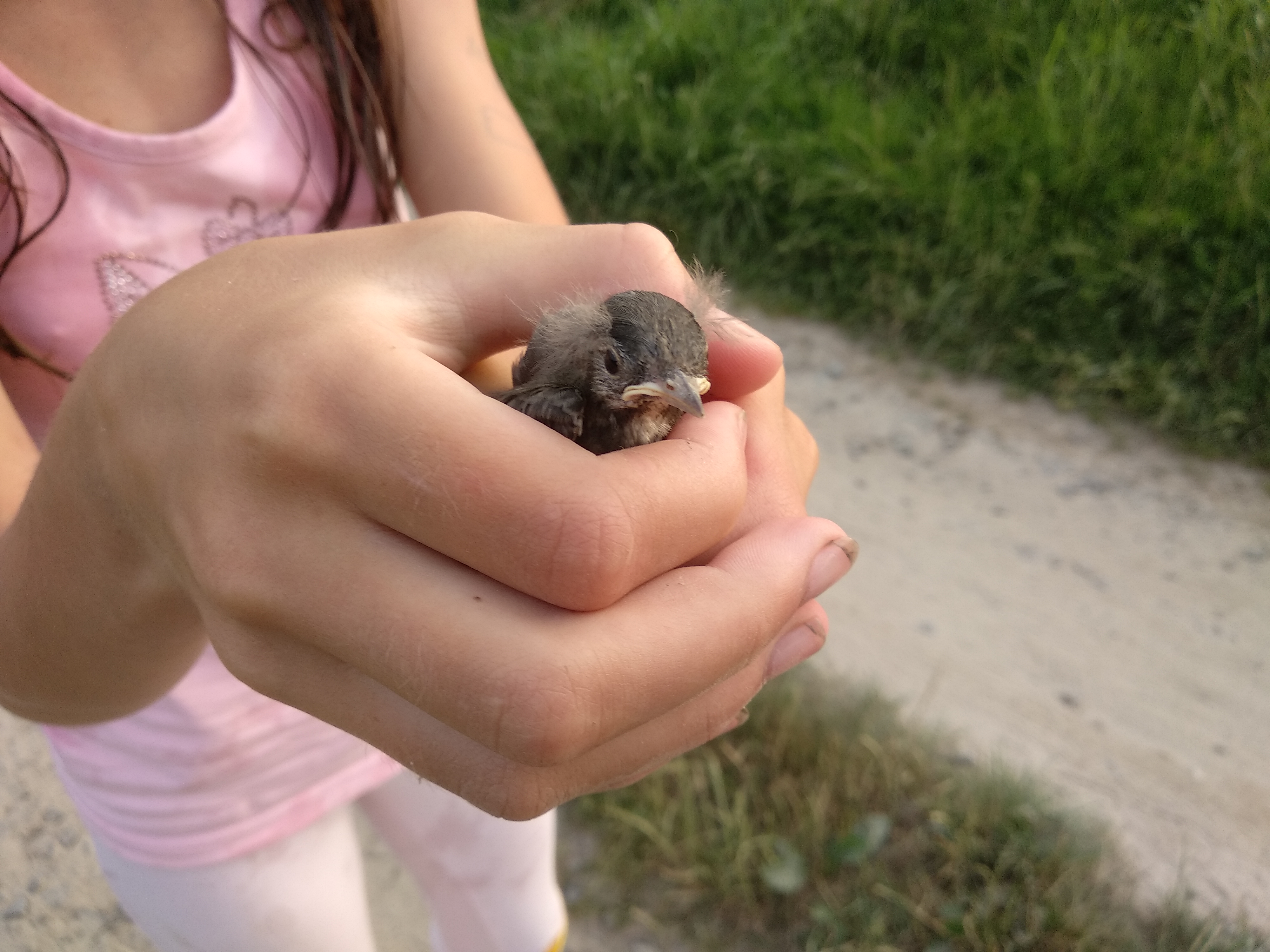 Arriving there after a while the chick was gone. I think his parents took him away. Only today I saw what kind of bird it is🕊️.
Приїхавши туди саме через деякий час пташеня вже не було. Я думаю, що його забрали батьки. Тільки сьогодні я подивилася, що це за птах🕊️.
It turned out to be a swallow, but not simple, but a mangrove! When she grows up, she becomes very beautiful!
Це виявилася ластівка, але не проста, а мангрова! Вона коли виростає стає дуже гарна!
Bye bye everyone! 🐦🕊️
Всім па-па! 🐦🕊️