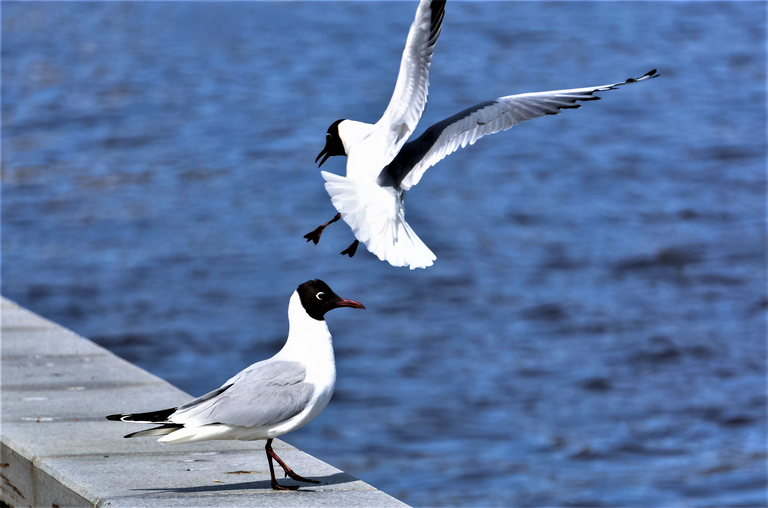 Today my post is dedicated to beautiful, graceful seagulls. Although such a definition can be given to any birds.
Black-headed gulls have arrived in our city. They settled down for a few days to rest on the river. They visit us every year. And then fly away to remote lakes for nesting. They won't show up until next spring.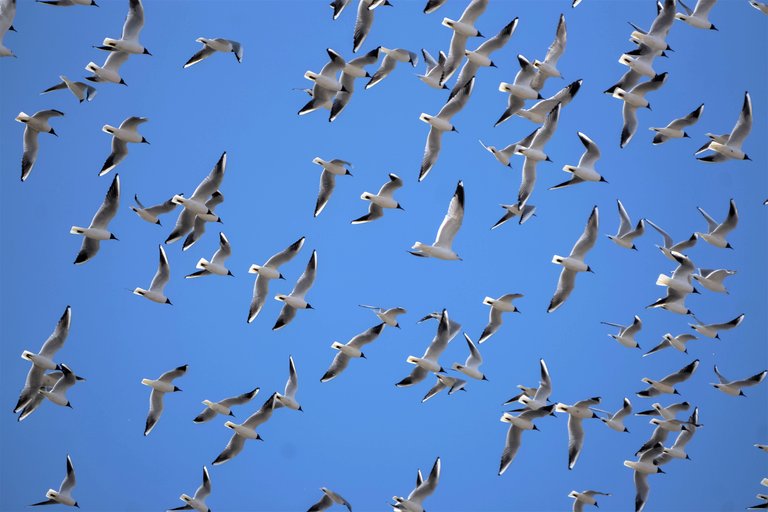 Watching these beauties is a pleasure. The white color of plumage delights when seagulls take to the sky. Like a lot of white boats in blue. The seagulls are especially beautiful against the blue clear sky. I am lucky that this week nature gave us one sunny day and such a beautiful sky. And just at that time we had seagulls visiting.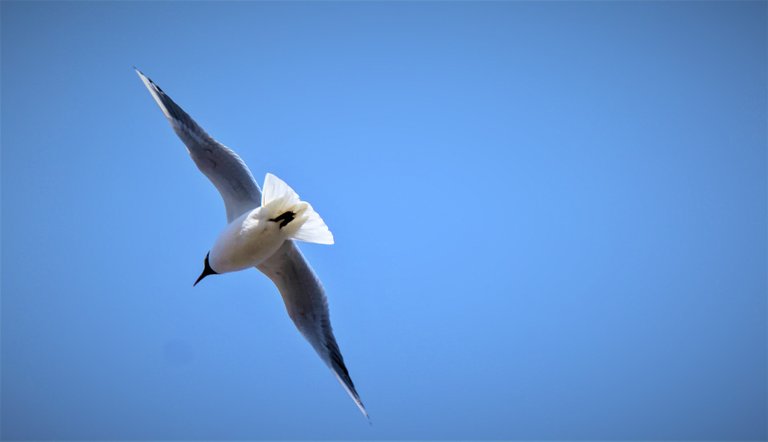 The arrival of the seagulls coincided with the wonderful contest @nelinoeva. I love taking pictures of birds. But photographs of birds in flight have never worked out for me. And here I took advantage of the moments when there were a lot of seagulls in one place.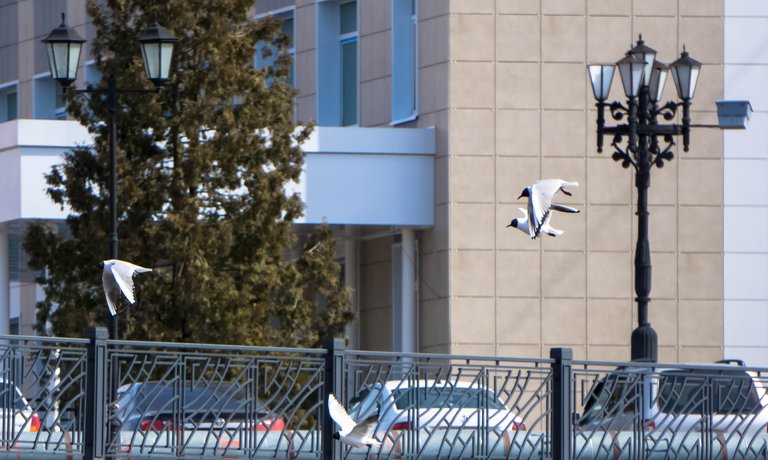 The result is not as impressive as that of other authors who submitted works for the competition. I would like better. But how did it happen. Still, I like to look at the shapes of birds in flight. They are so different. Some fly with outstretched wings at speed. Others review with their wings down.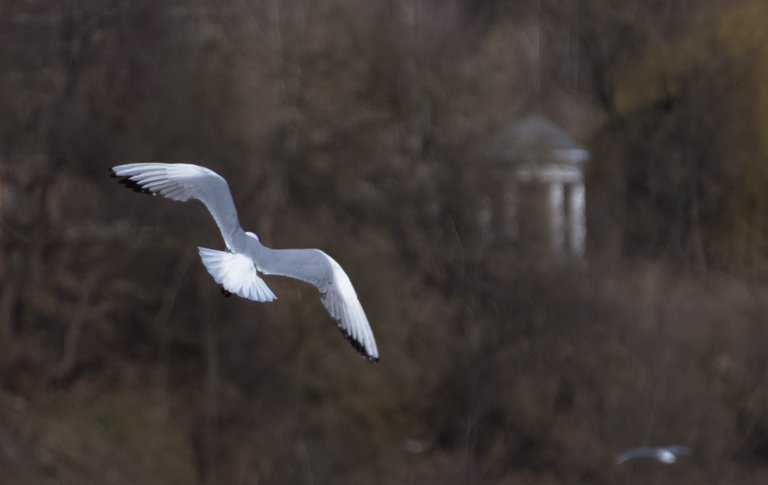 What a beauty. The dark plumage along the edges of the wings gives a special charm, the elegance of a seagull in flight.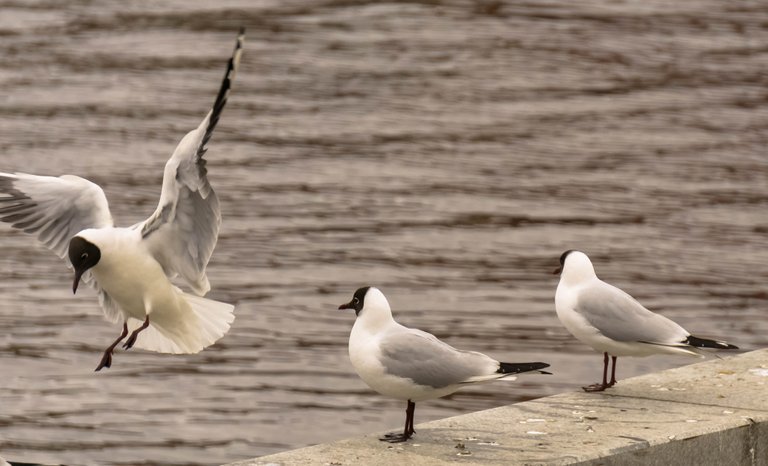 It's a pleasure to take a picture of a seagull before landing. See what a fixed look at the place where she wants to sit down.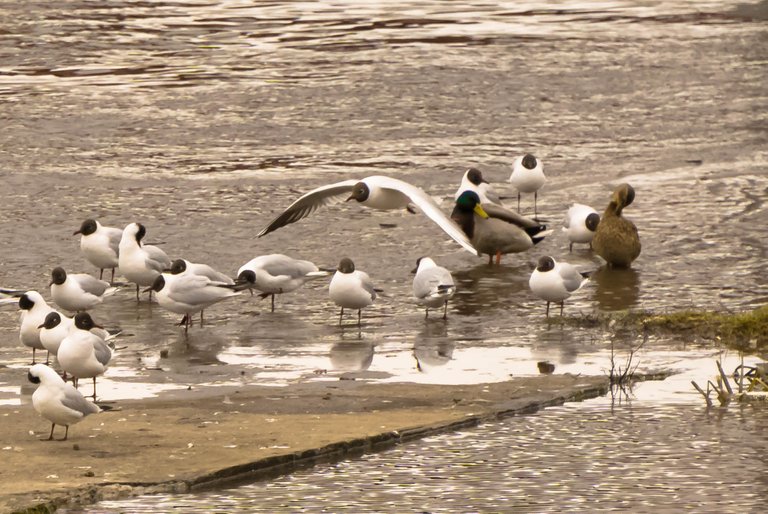 And here it is as if he is looking at his friends from above. In fact, the seagull flies away, but has not yet had time to rise.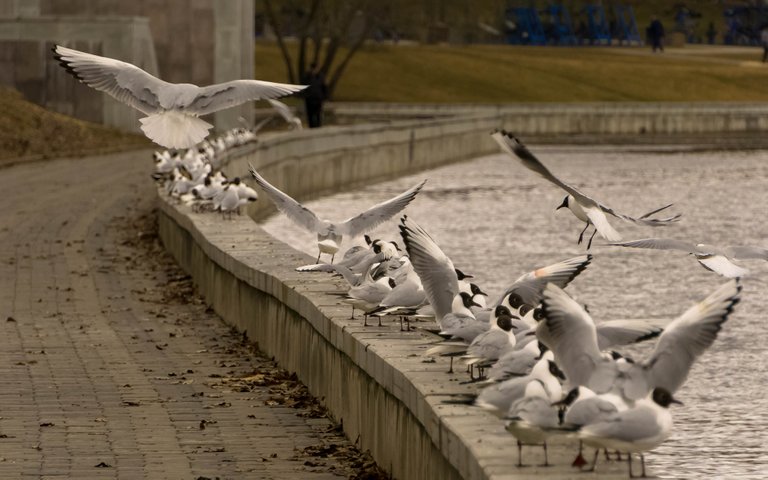 Some flew away, other seagulls flew to my joy.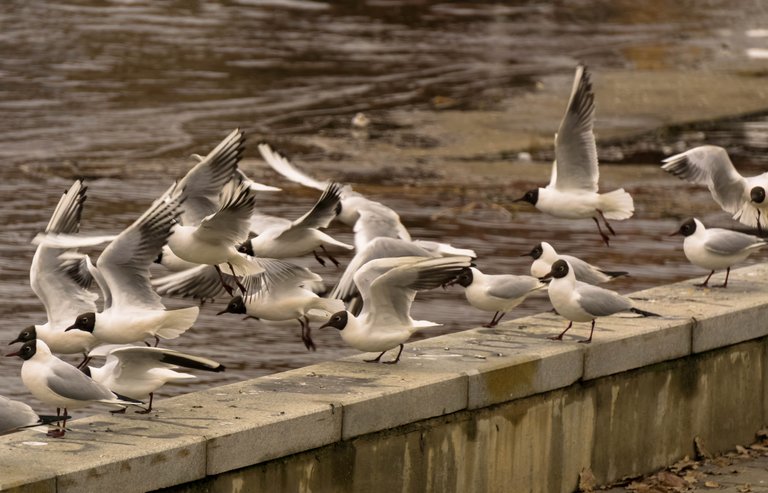 The slightly gray wings of the gulls harmonize beautifully with the white plumage of the body and the dark head.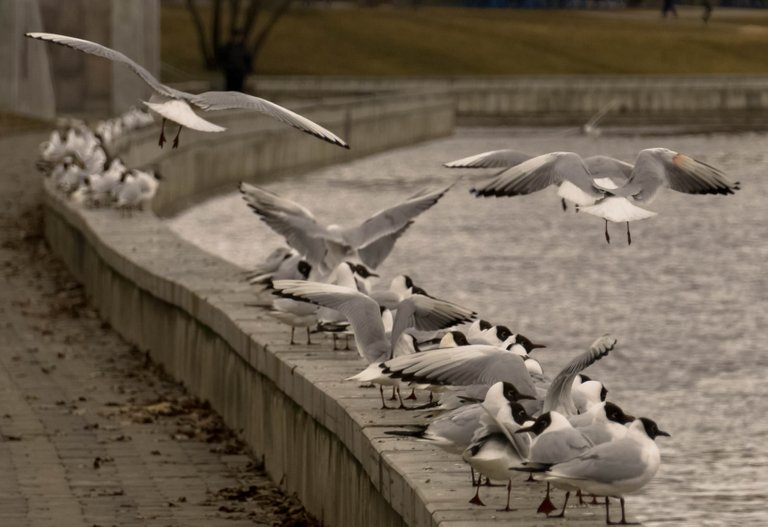 I watched the graceful beauties could not part with them. Perhaps today they will already fly away to build nests for their offspring. And I won't see them until next spring.