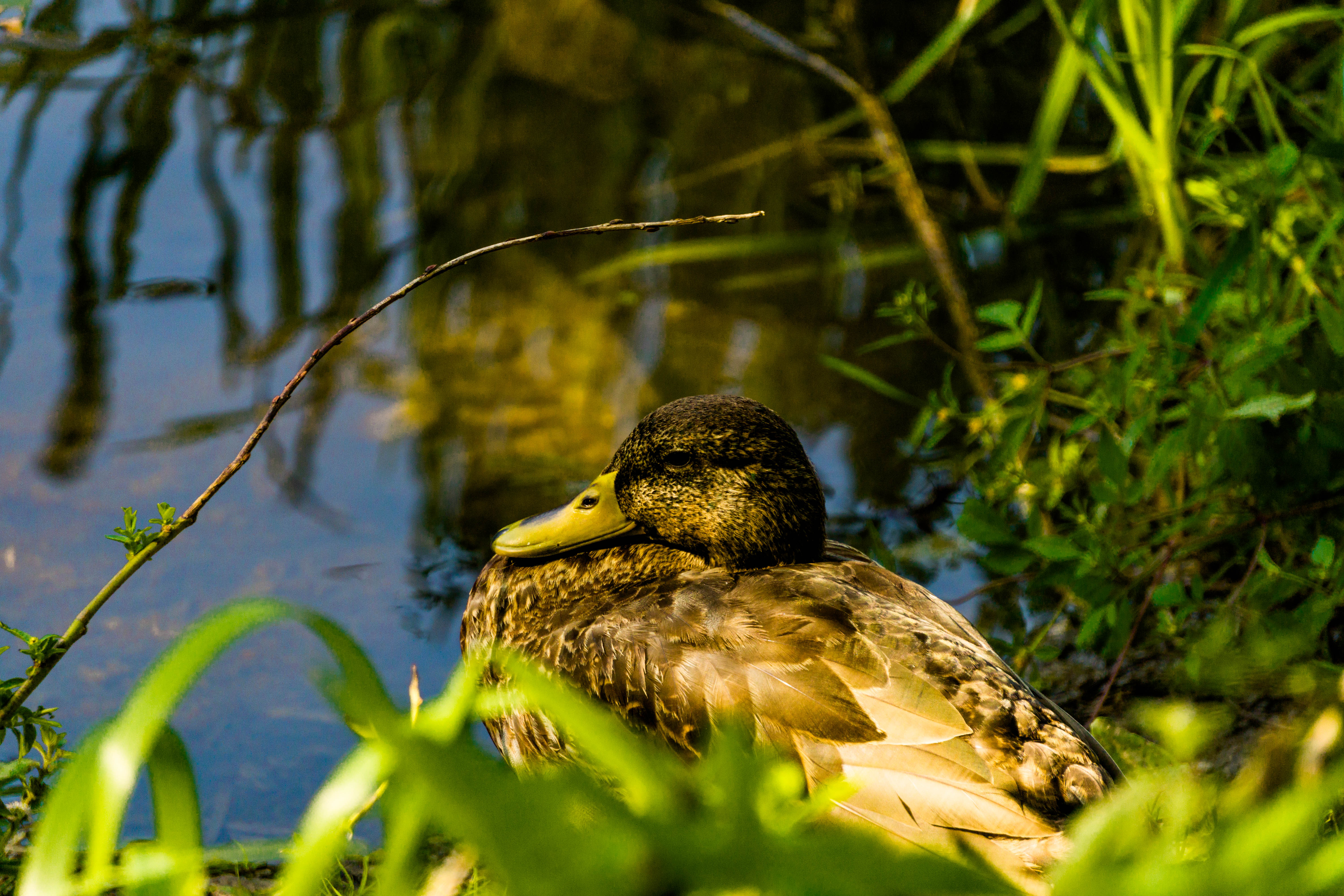 Wild ducks live with us in any season. In winter, they gather at the dam, where the water does not freeze. At other times of the year, they live on two rivers. There is a lot of room for them. I noticed that ducks are especially fond of places on the river closer to the shore. Where is shallow. And people often come ashore to feed the ducks. Walking along the river you can see ducks resting on the bank.
I love watching ducks. They look especially funny when looking for food underwater. But often the ducks get out to the shore. They sit and look at the water. It seems as if they are dreaming about something. Notice what a brooding duck in the photo above.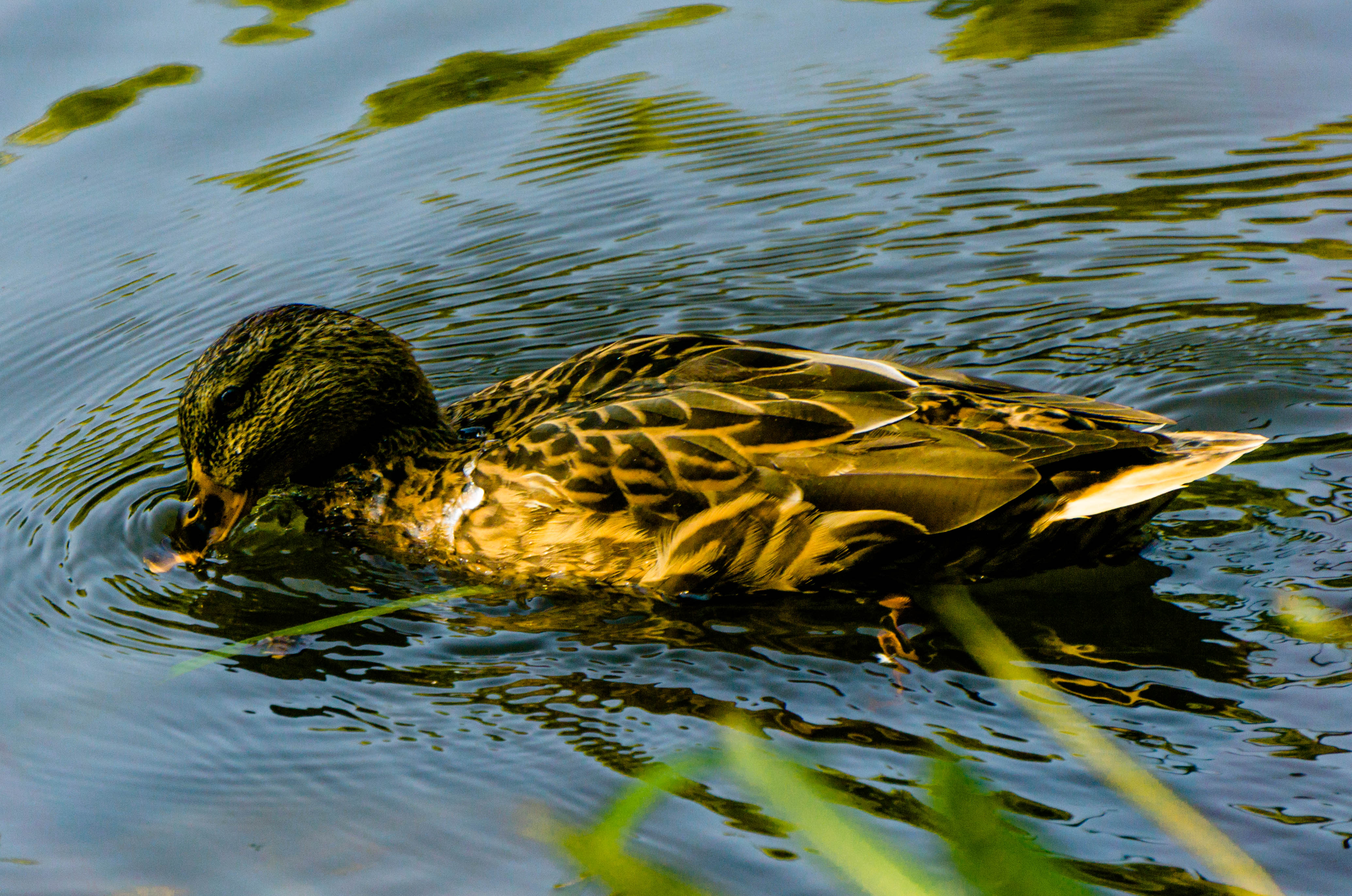 It rained for several days. In some places, puddles formed on the streets. Today, while walking, I saw several ducks swimming in a large puddle.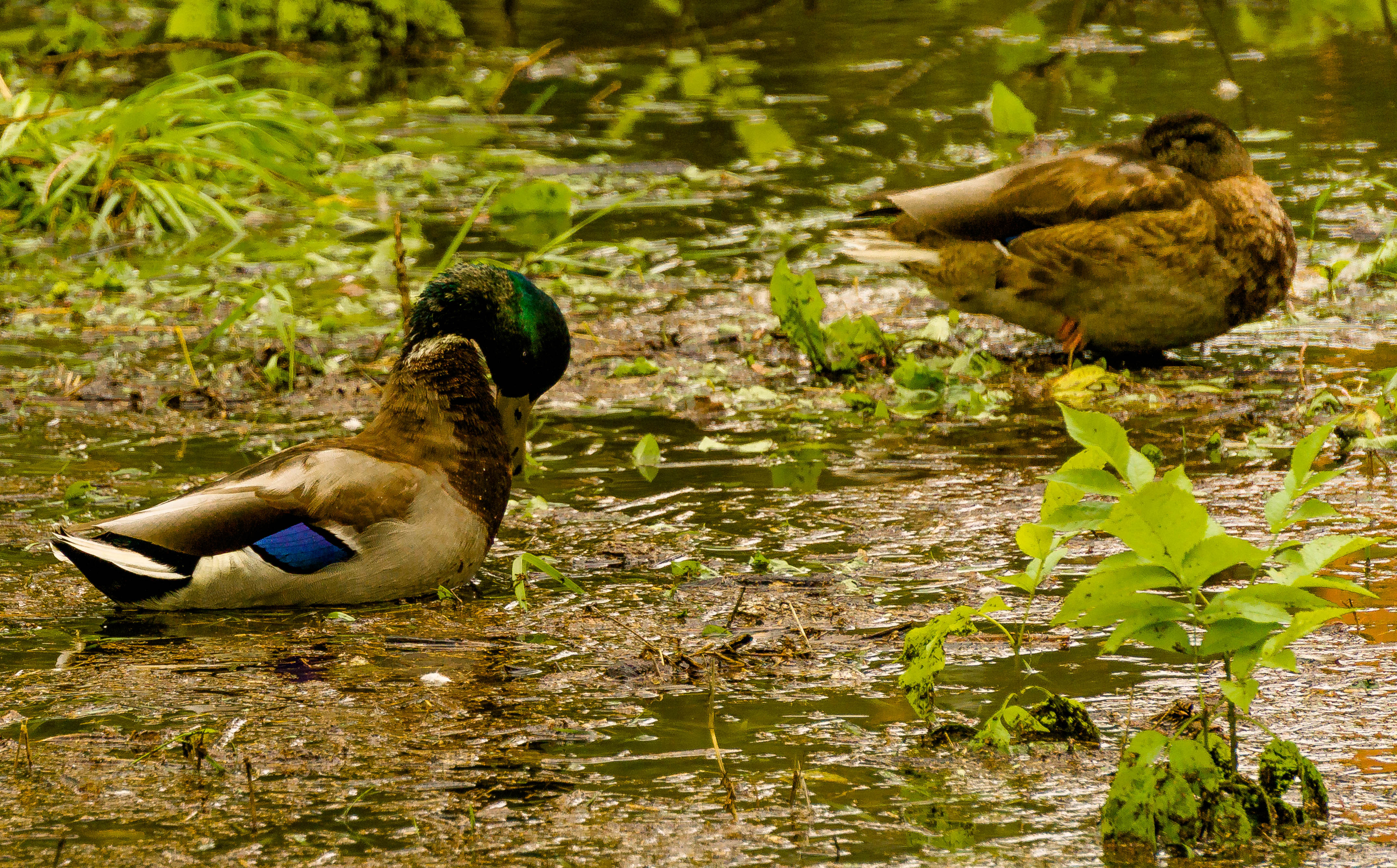 The photo above is just a photo of ducks climbing into a large puddle. There were several of them. It's amazing that they wanted to find ducks in a puddle. Some were actually looking for something in a puddle. Some ducks sat and dozed.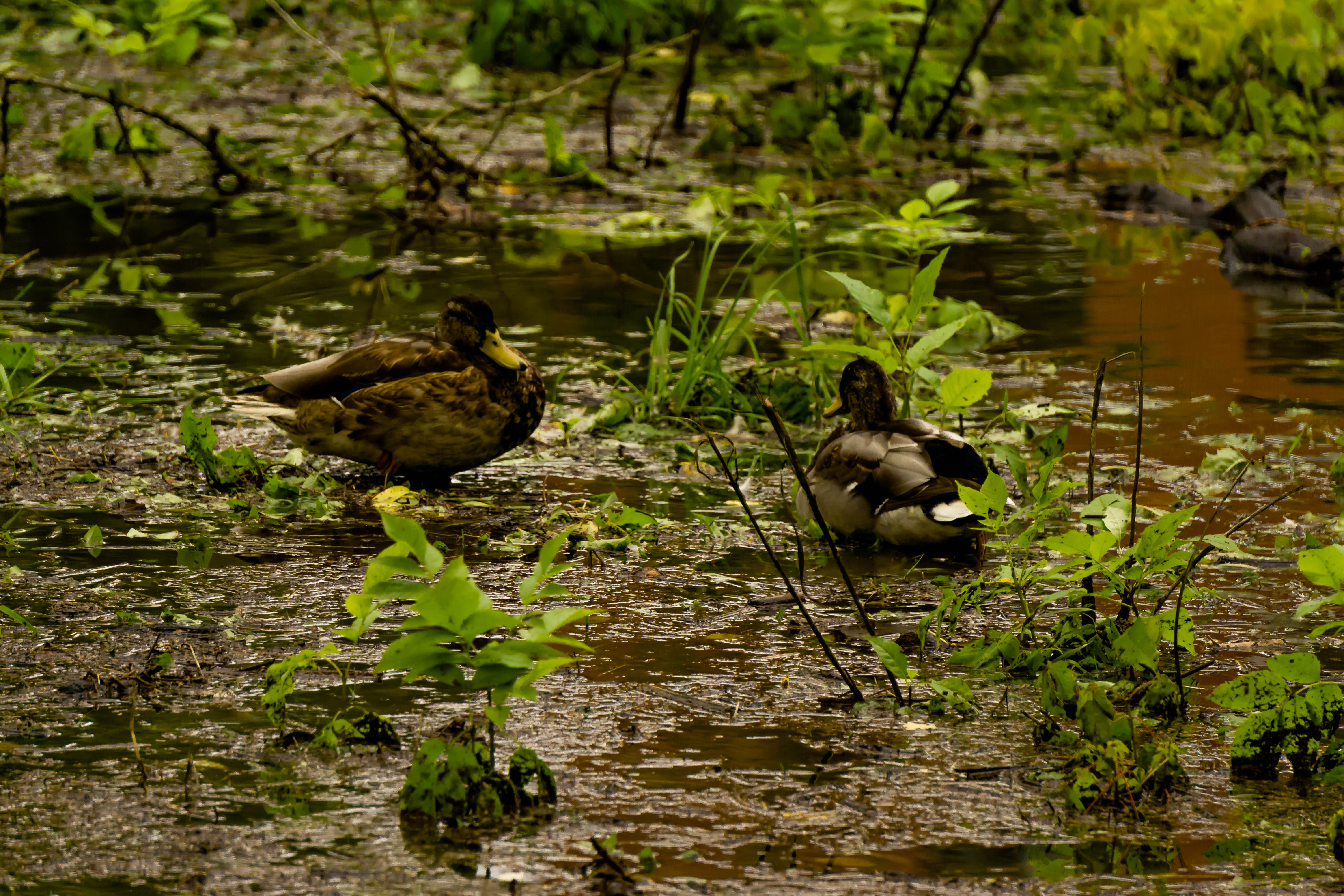 These are already other ducks and also in a puddle. I came closer, but the ducks paid no attention to me.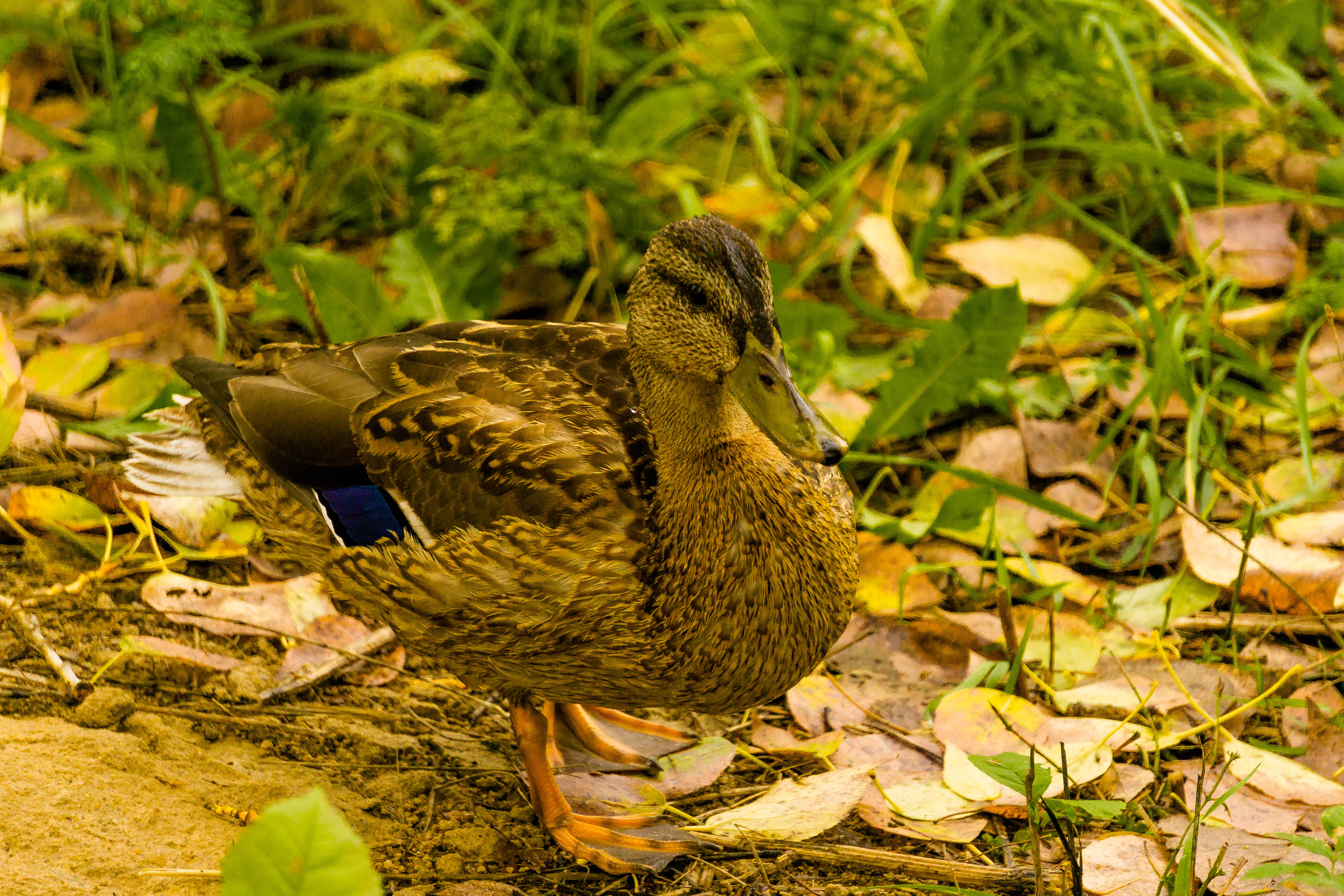 One duck stood next to a puddle and watched the other ducks. A neat duck. Clever. I didn't want to get into a dirty puddle.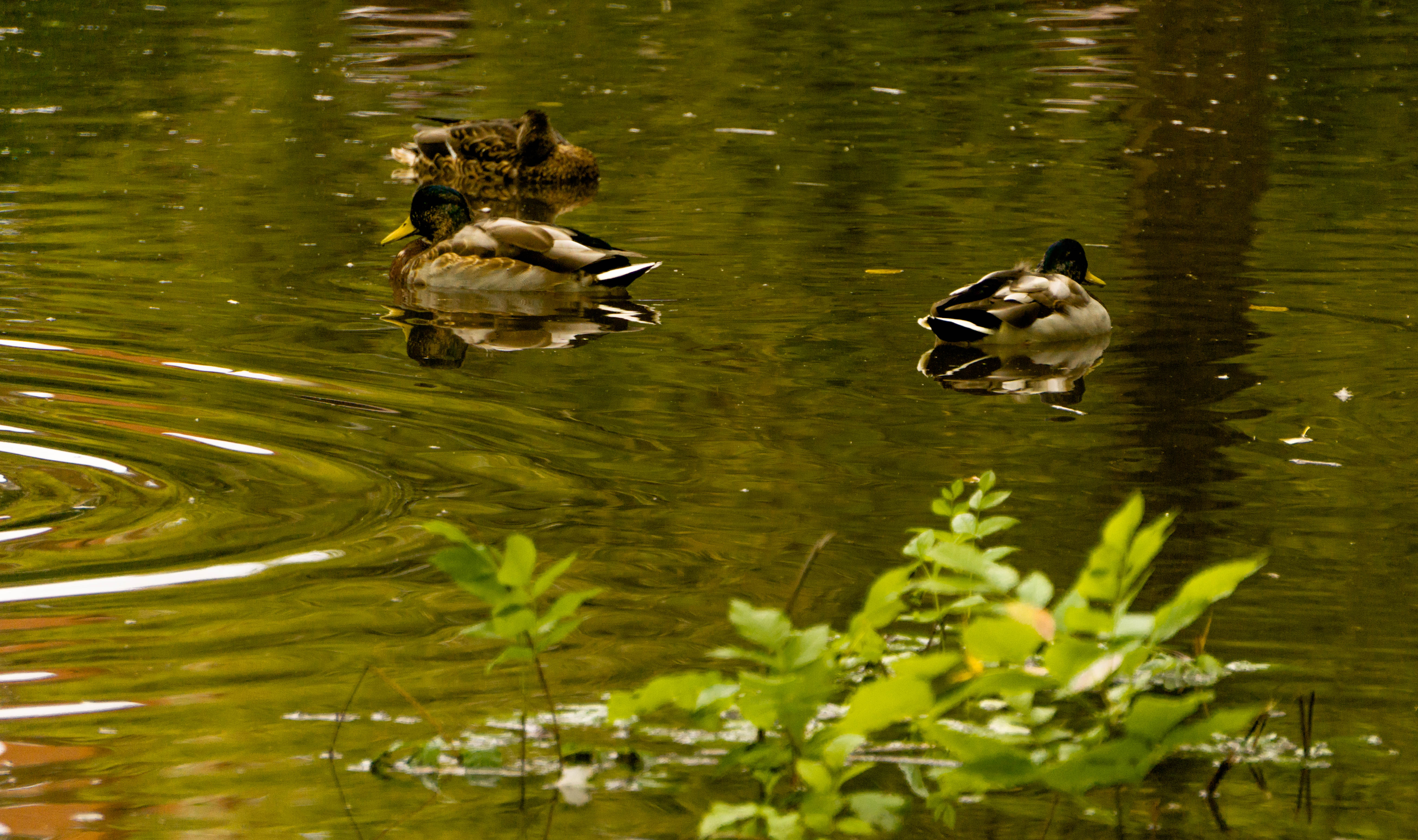 There are other ducks in the same puddle. It looks like this is their permanent place after the rain. So I thought when I saw these ducks. Apparently they liked the big puddle. It's strange how they found this puddle. After all, the puddle is not near the coast, but at a great distance. Sometimes I see individual ducks flying far from the river. Apparently, one of the ducks saw this puddle and invited her friends. Perhaps a flock of ducks flew in and noticed a puddle. The ducks have landed and they liked the place.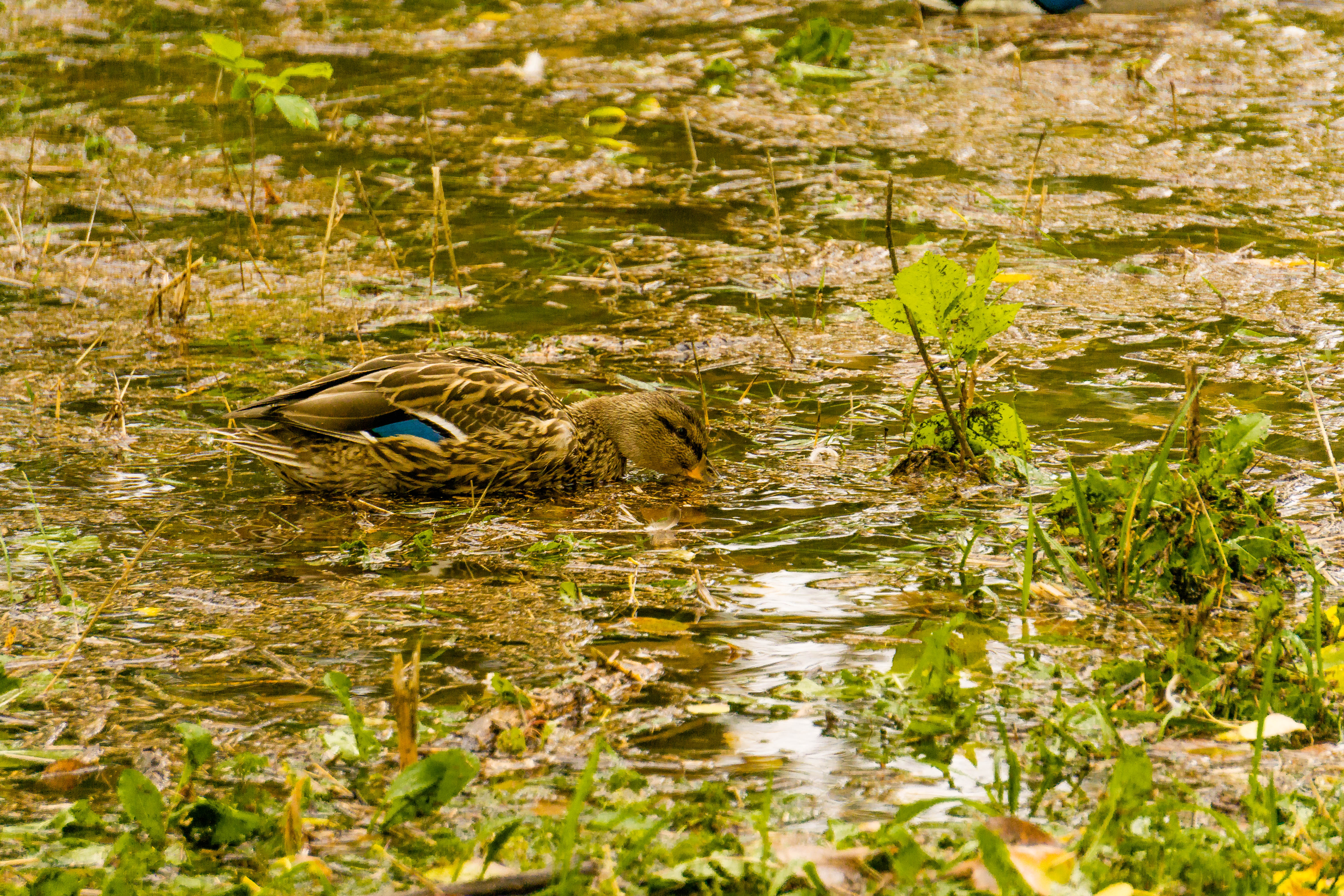 This duck is trying to find food in a puddle. It is unlikely that except for plants, she will find something there. But a new place is always interesting.
When I came back, there were no ducks in the puddle. Better to live on the river, swim in clean water.