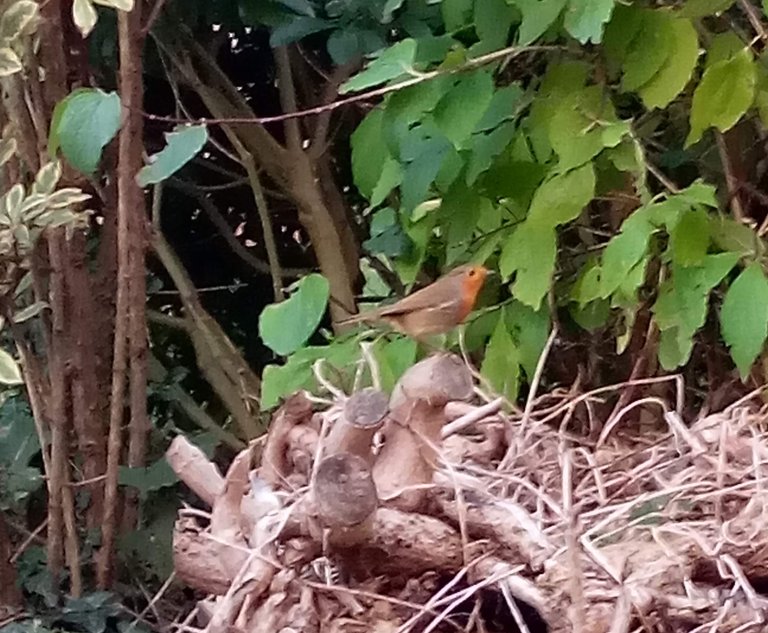 One of the joys of having a garden is the wildlife it attracts. I particularly like to see birds in my garden and one of my favourites is Robin Red Breast. It's always a pleasure to see him flitting around in the garden.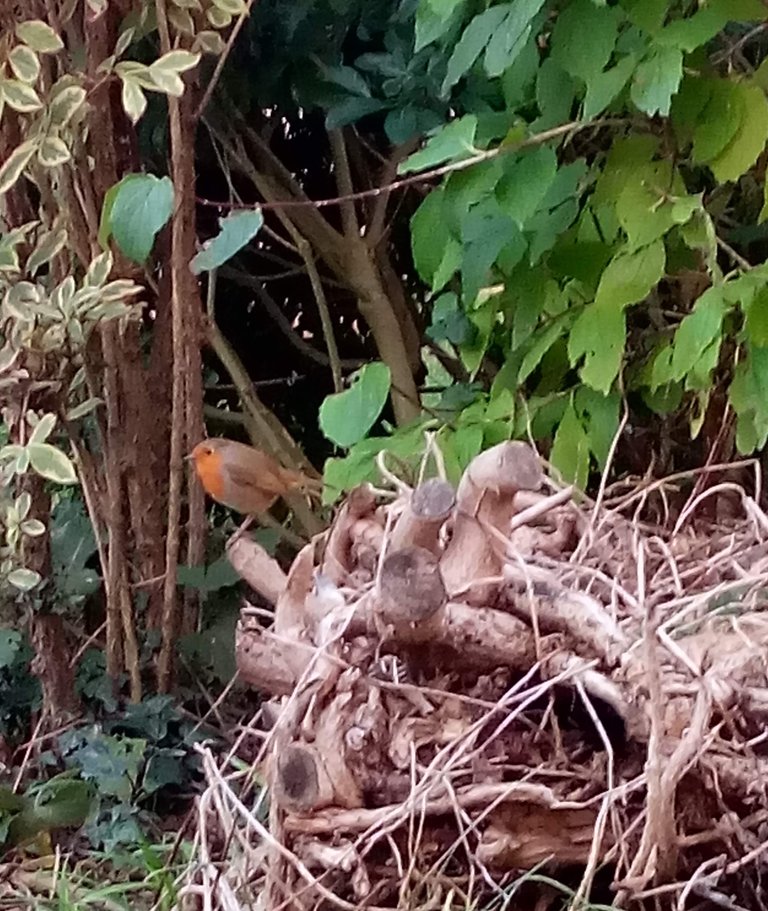 I can almost guarantee that if I go out into the garden to do something, such as weeding or digging, my resident robin will appear looking for insects to greedily gobble up. Unlike a lot of birds he is quite bold and will come right down next to the spade to collect juicy insects.
I used to have an old ivy tree in the garden. Actually it was an ivy that had wrapped itself around a tree, the tree rotted away and left the woven mass of ivy branches you can see in the photo. This was a favourite place for my robin to search for bugs.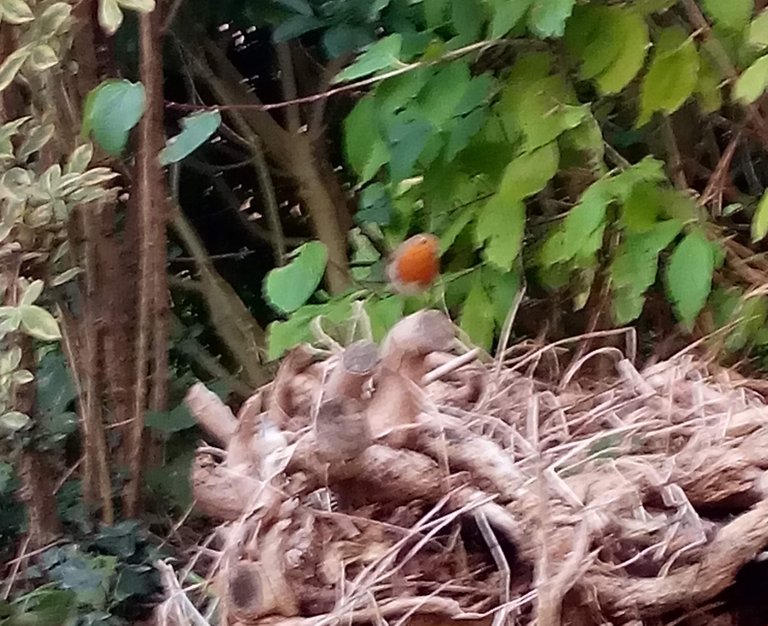 I managed to take these photos on my phone while he was doing his usual bug hunt. However he is very small and my phone camera isn't very powerful, so the photos aren't the best. But I hope you can see him well enough.
I've seen pictures of American robins and they seem to be much bigger. European robins are about the size of a sparrow. Some people manage to train them to take mealworms from there hands, but I don't have that type of patience.
I'm always happy to see him and hear him singing. Enjoying the birds that visit my garden is one of life's little pleasures.