This is my post for Favorite Bird SMAP contest round 80. Wild Turkey Tuesday. Well ok, maybe Owls are my very favorite, but I don't have any new pics of them and really only one set of good Owl pics I took myself.
So my second favorite bird is the Wild Turkey. I just love these birds. Hearing these gobble from deep in the wild woods is a tremendous sound you won't soon forget. I know many spread their pics out across multiple posts, but I took these all at one session in just a few minutes and couldn't wait to share
Here is my entry for the smap contest round 80 in the FeatheredFriends community.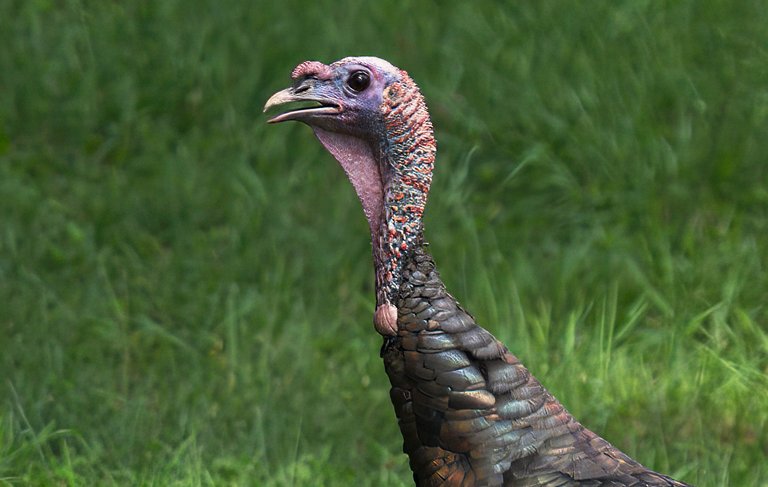 This was my favorite shot of the session. I couldn't resist sharing a bunch of the others as well.
Of course, I was lucky to have an extended shooting session with them in the backyard last weekend and as luck would have it, also had the large zoom lens handy to make it even better. I shot all these from the back door on the second floor deck. They still spotted me, and I had to be careful not to spook them too bad.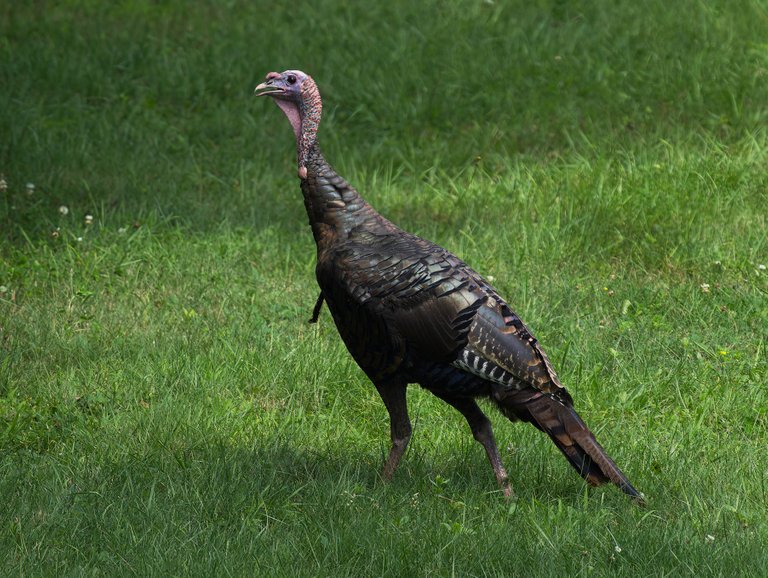 There are 5 major Turkey subspecies. Here in Vermont, we have the Eastern Turkey. Other subspecies are the Rio Grande, the Osceola, Merriams, and Gould's turkeys.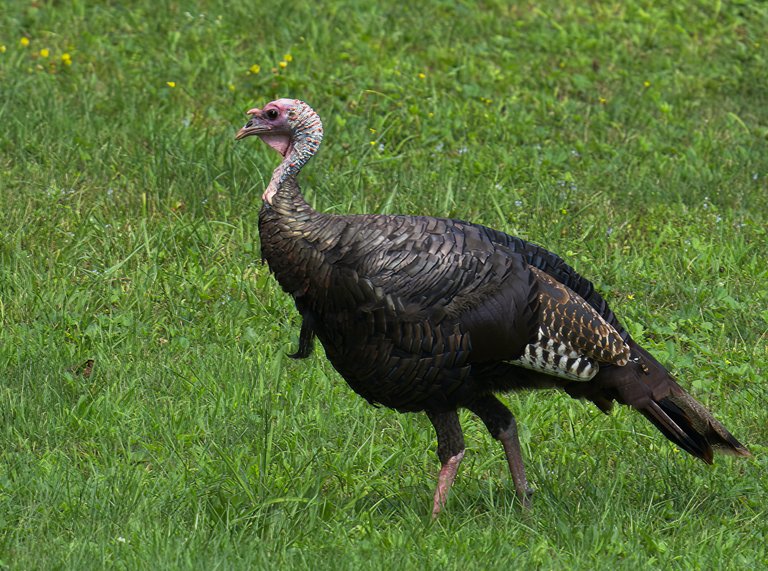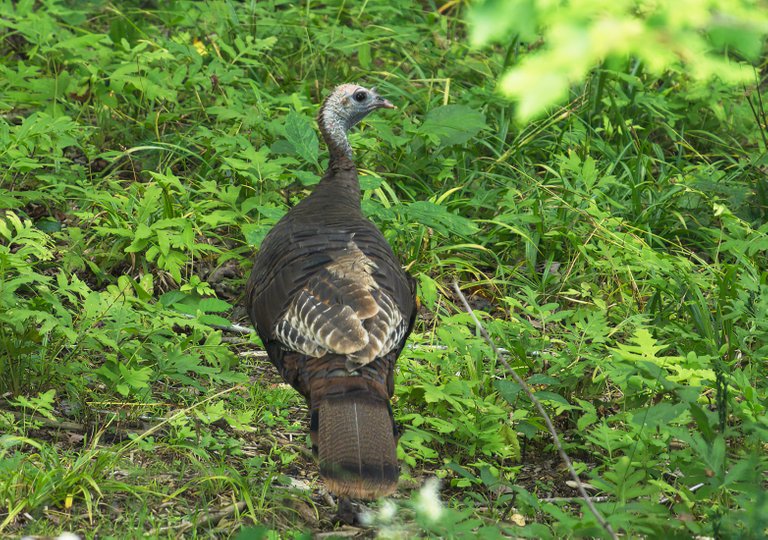 This nice hen tried to sneak off into the woods. I actually think they've got a nest or two just up the hill.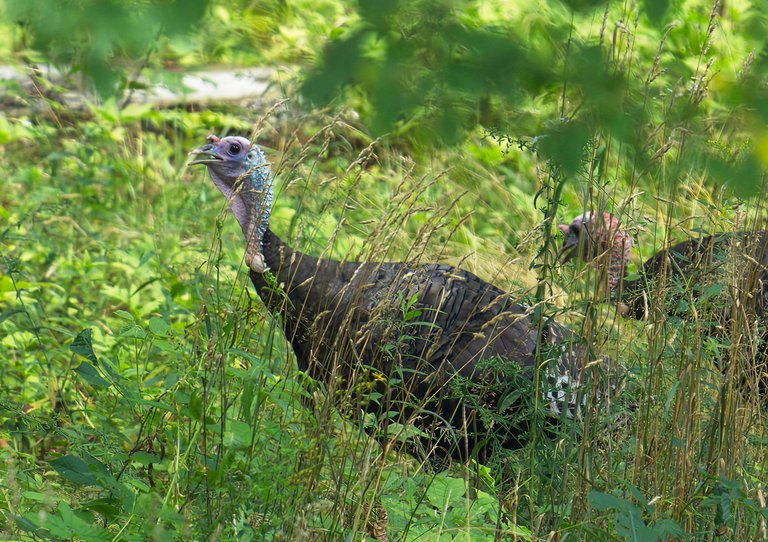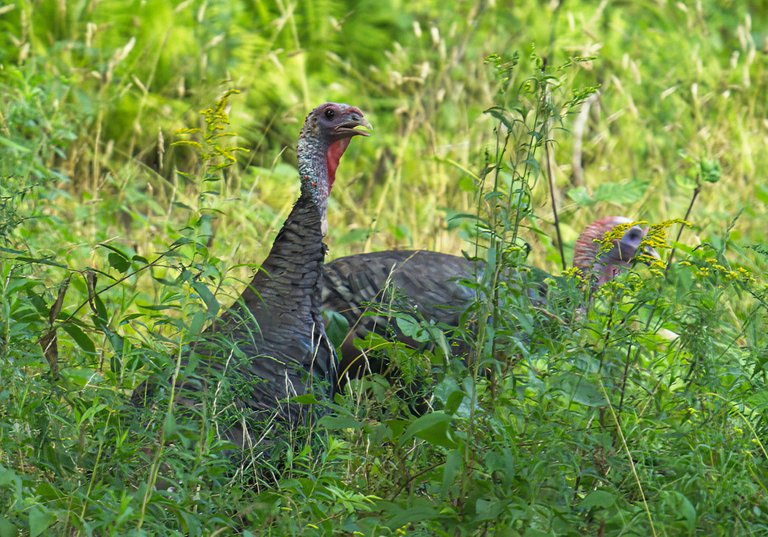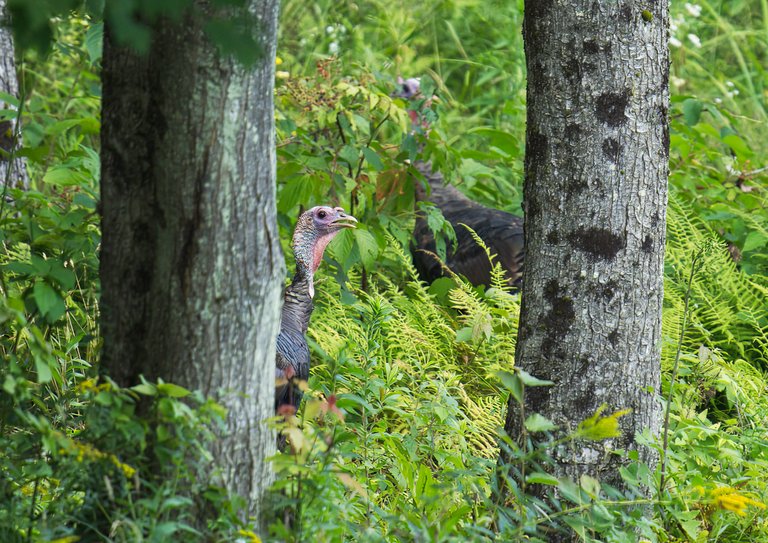 I had to do a little crop of the previous pic. I just love the high res capability of this Sony A7RIV to allow for this while still having a decent quality pic.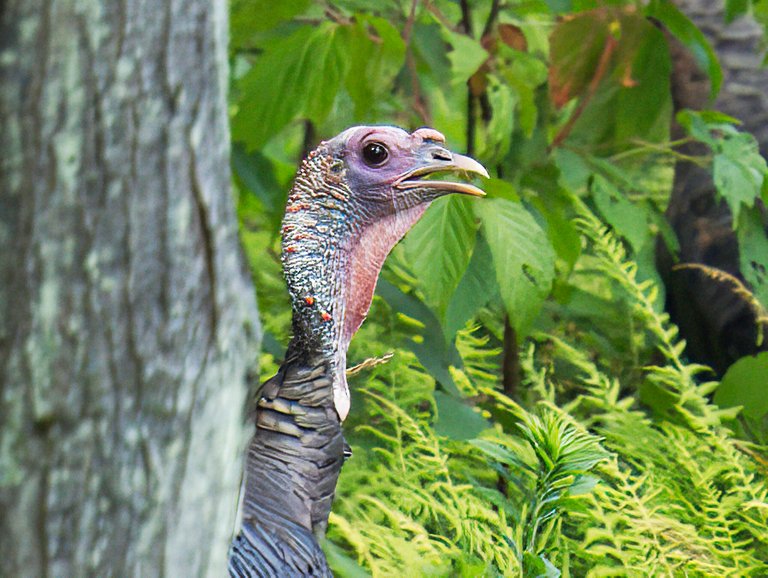 Now for the next three, I did 3 levels. The first is original with the quality reduced for upload size. This shot was taken with the 200-600 zoom lens at about 75 yards away.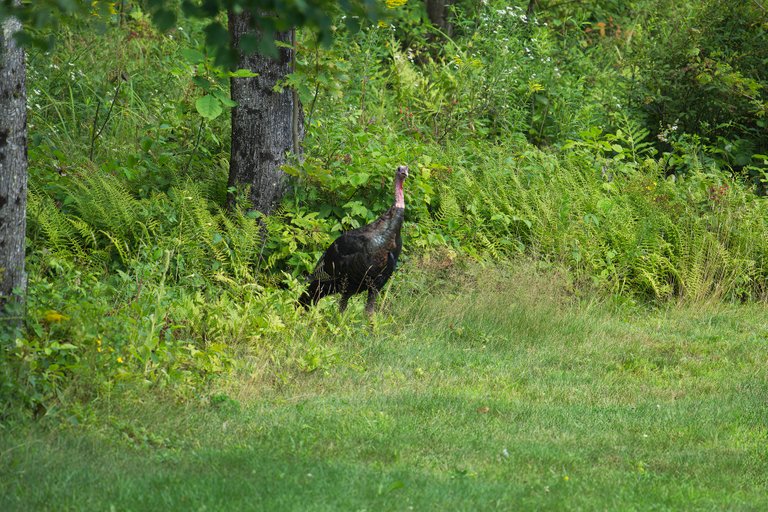 Then the first crop, which actually makes the bird look huge imho. In reality, it was a very large turkey, I'm guessing at least 28-30 lbs or more.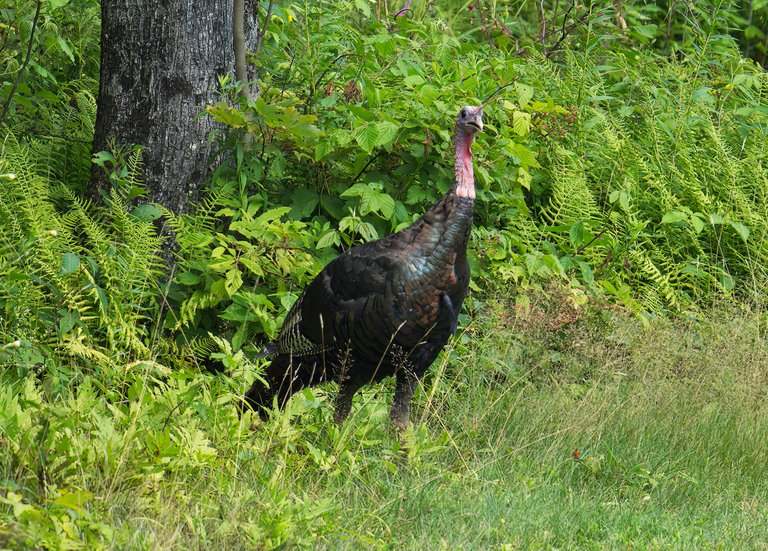 Then we have the "super crop" image below, not bad for 75 yards away!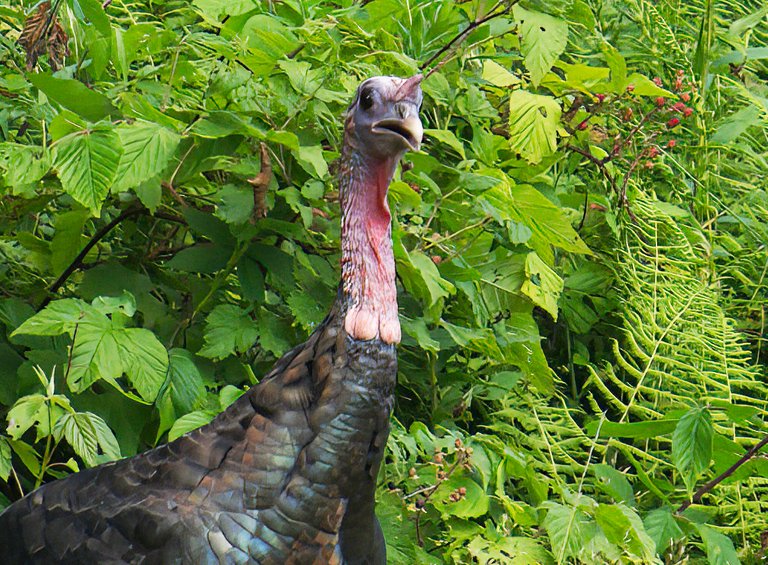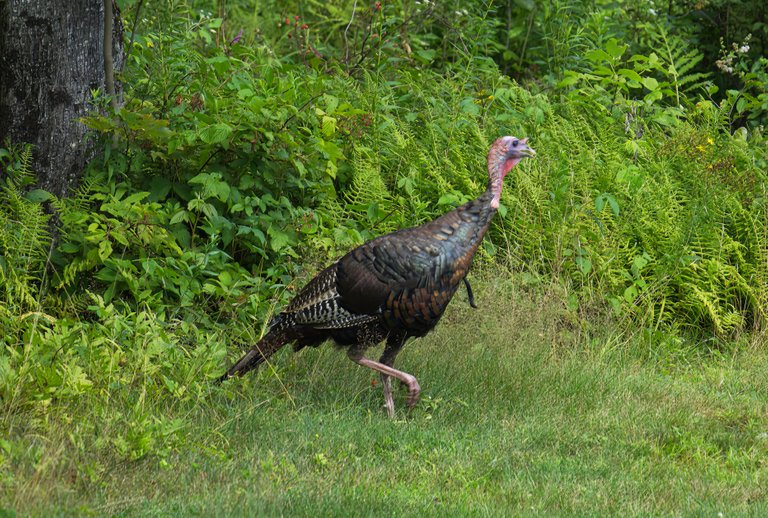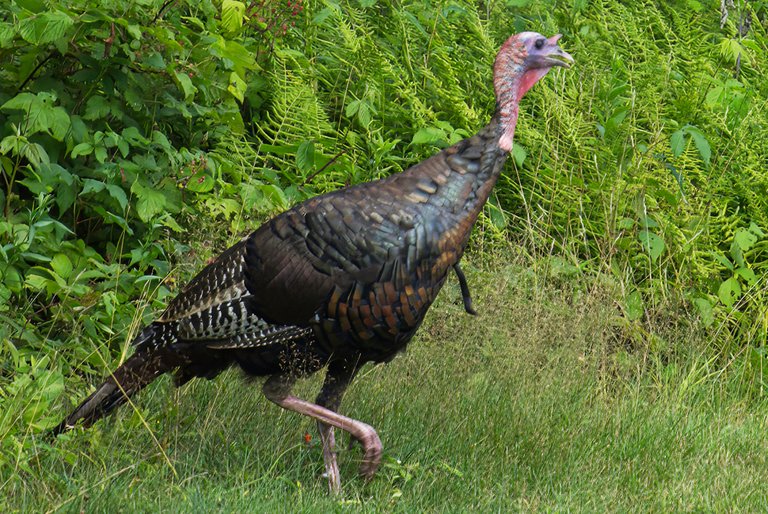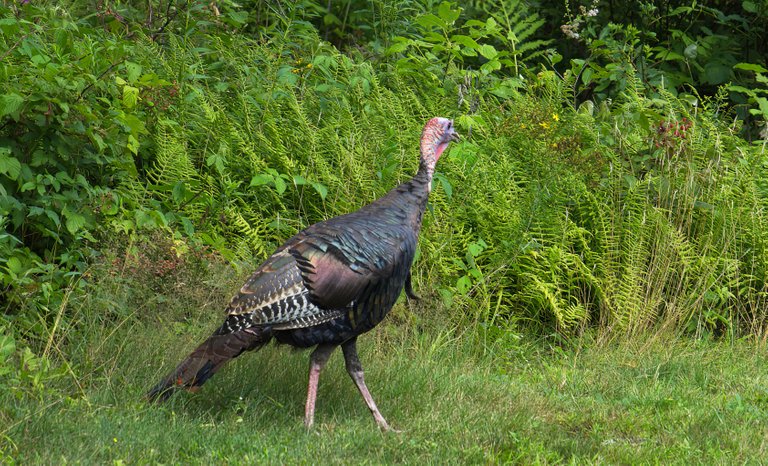 This one, living dangerously just in front of my 100 yard practice target. (No turkeys injured in the taking of these photos!)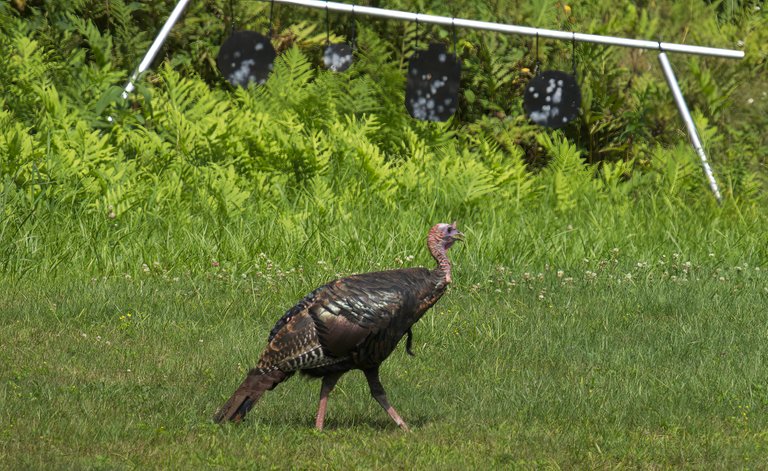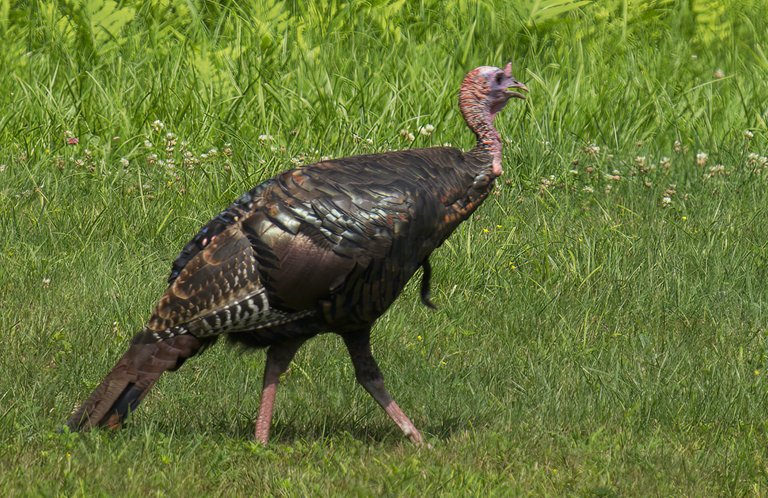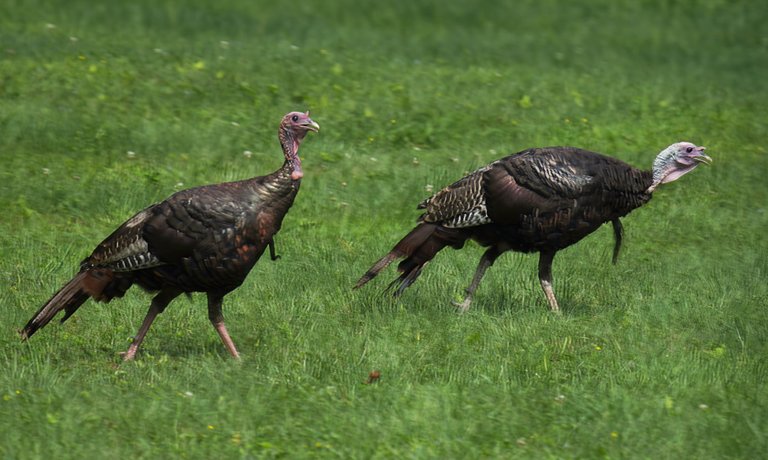 Interesting gobbler here with mostly white head instead of red. He doesn't look that old from the beard length.
And then the boys were nice enough to pose for a couple group photos... I actually cheated and made my own loud gobbling sound to get them all up and looking at the same time. Can you train wild turkeys?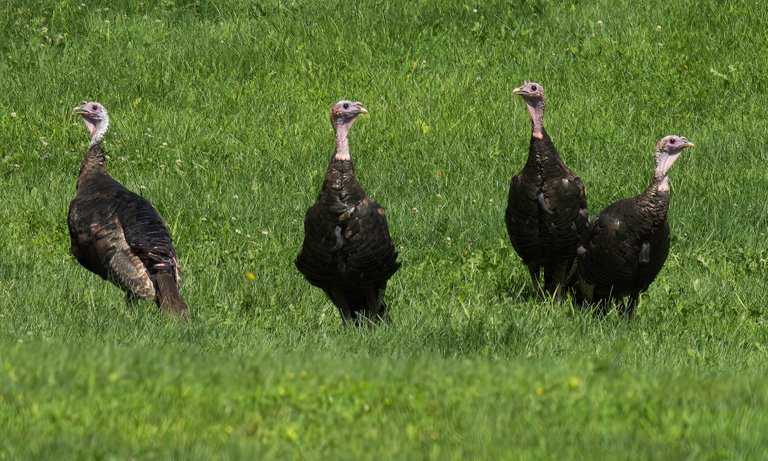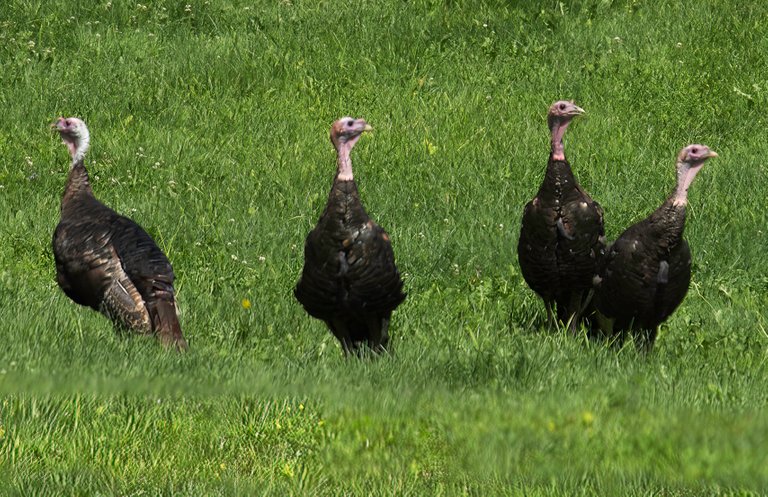 Have a great week!