So I officially put up my first bird feeder yesterday. Just before a 2 inch snow last night. Now wondering how long it will take for the first bird to show up. Any ideas? Decided to have a contest while we wait.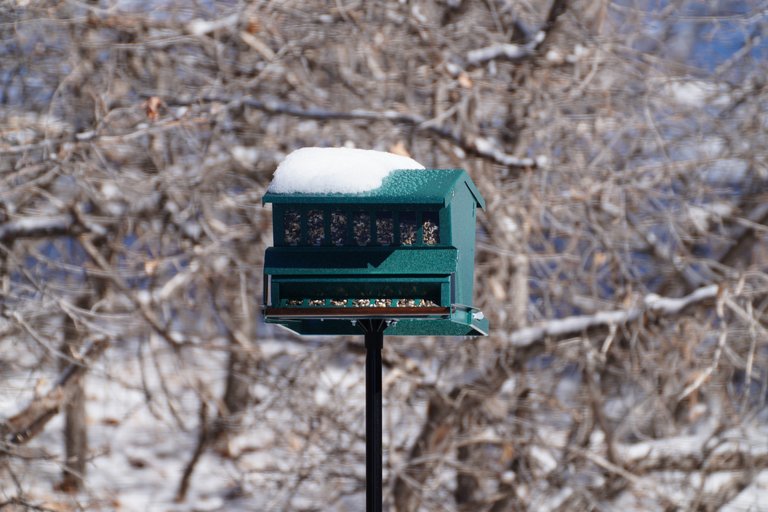 Simple Rules:
Upvote this post and comment with your Date / Time estimate (all times submitted as Mountain time, because that's where I am, don't ask me to convert).
The person with the closest date/time to when I spot the first bird will win 1 Hive as payout! If I'm able, I will grab a pic, if not, will just provide confirmation of the winner in this post.
Put your lucky guessing hats on and pick a date time!
Edit: I'll add an extra 1 Hive payout for the person that guesses the first type of bird. Idea courtesy of @quinnertronics !