We've had several bird nests in our yard this year, one in the new garage (now empty), one just outside our front door over the floodlight, one in the wood shed, and this one in a tree in the back yard. Interesting it is just above waist high, so easy to peek into when mama bird is out collecting food.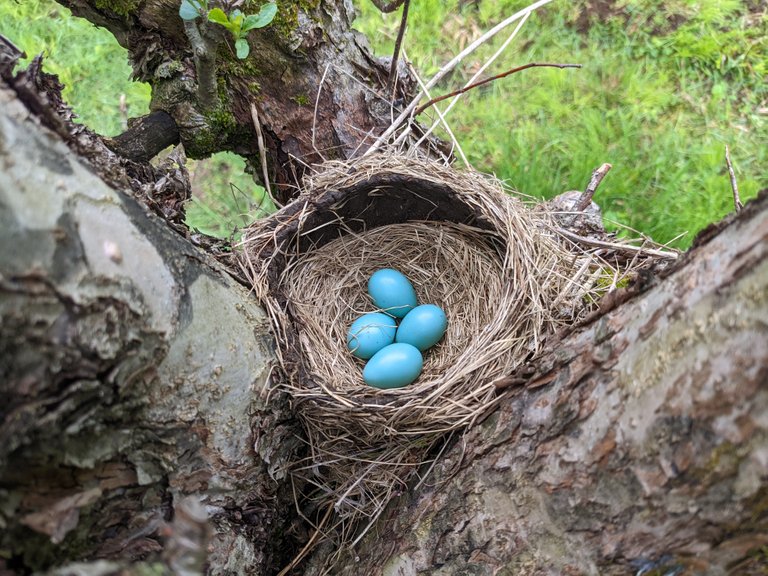 Here is the next with four pretty blue Robin eggs.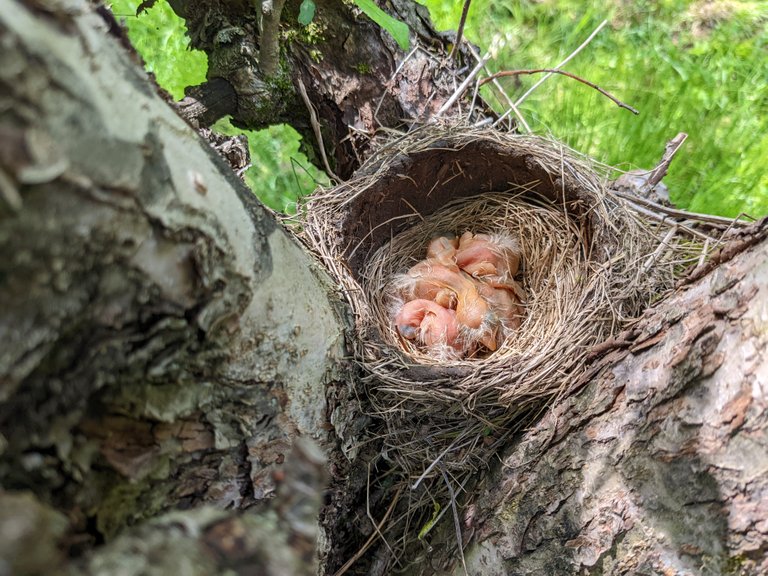 Here is the little one's the day they hatched.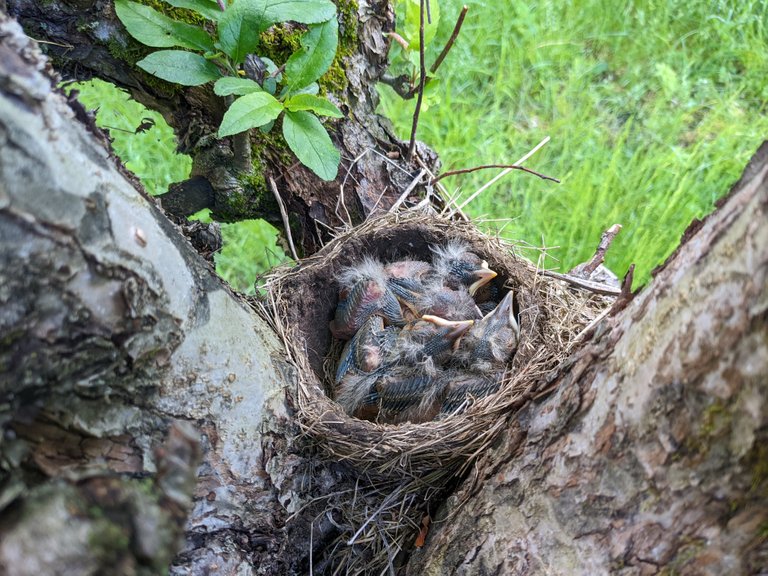 Here's is a few days later when they are starting to get some feathers.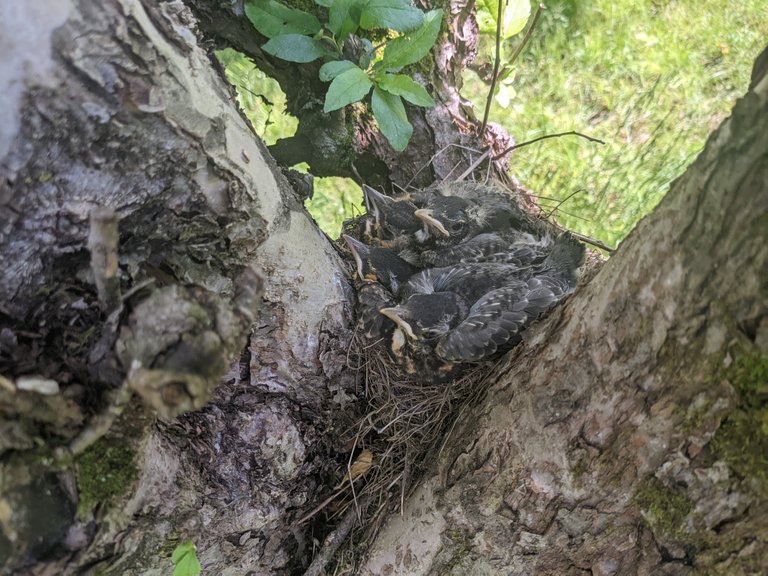 And here they are about 10 days after hatching. Just about ready to go.
My reading shows they typically leave the nest (fledge) at about 13-14 days old, but then stay around the parents for another couple weeks.
And here's a few of the proud parents.