Got the camera out over the long weekend. Several fun captures. Finally got a pic of one of the Ravens that are living up the hill that I keep talking with @corvidae about. I hear them every morning, and I think they have a nest hidden up there, but so far haven't found it.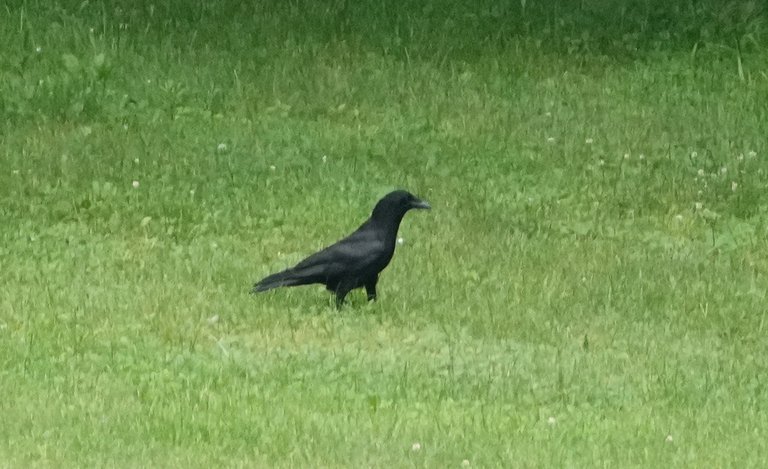 (Heavy crop)
Anyway, they seem to be snacking in the yard early afternoons the past week. It's a bit grainy, especially on the cropped version, this was from 150 yards away with the 100-400 zoom lens.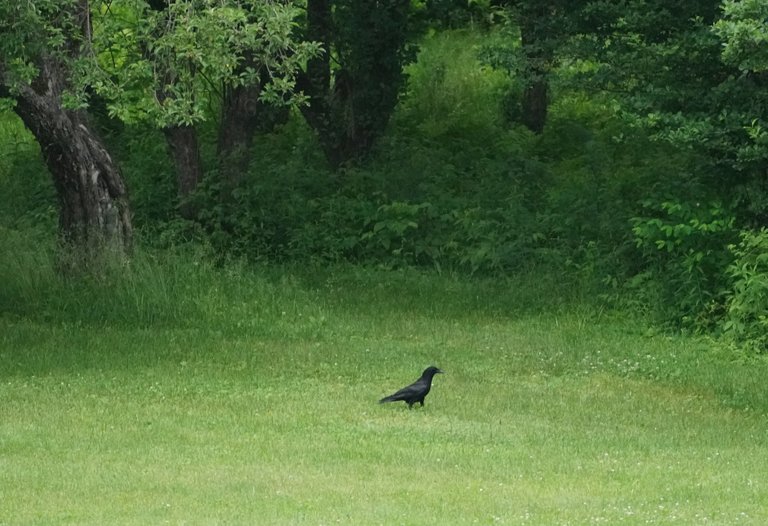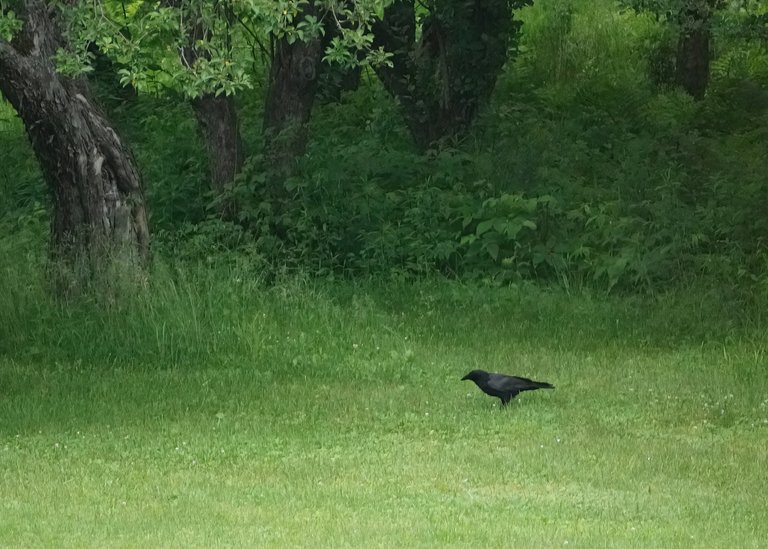 Then there was a Flicker, very pretty birds, especially their spotted belly.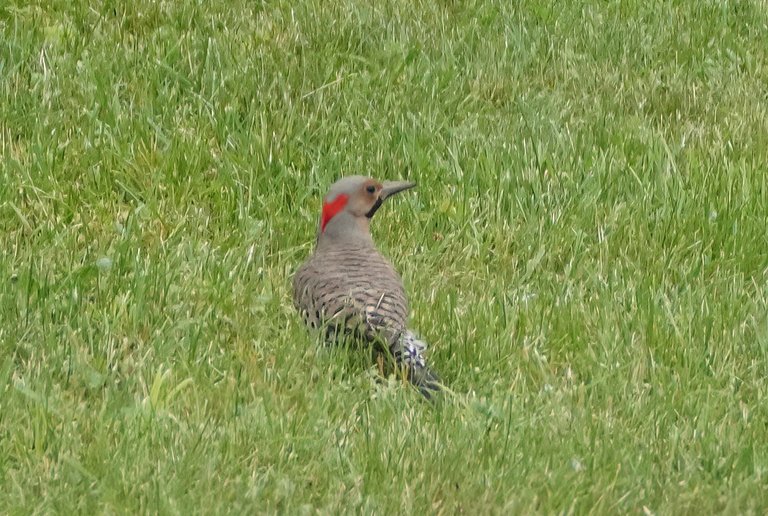 Then this nice female cardinal.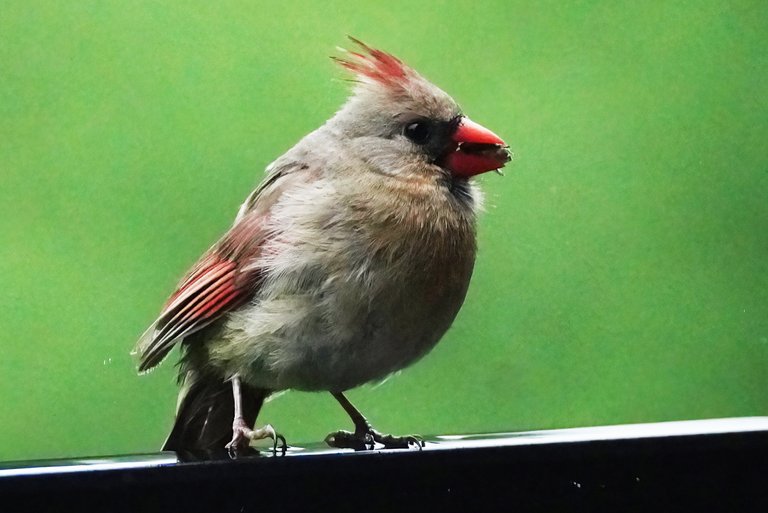 Then of course there are the ever-present Robins. Look closely and you'll see this one has a large bug in it's mouth!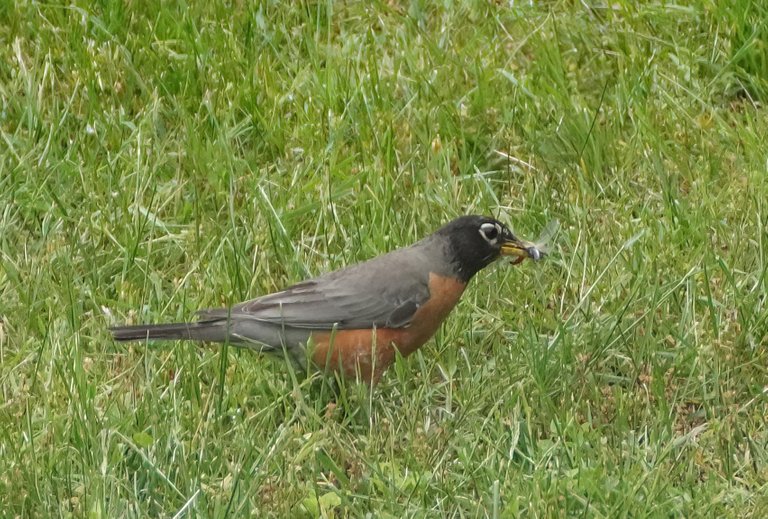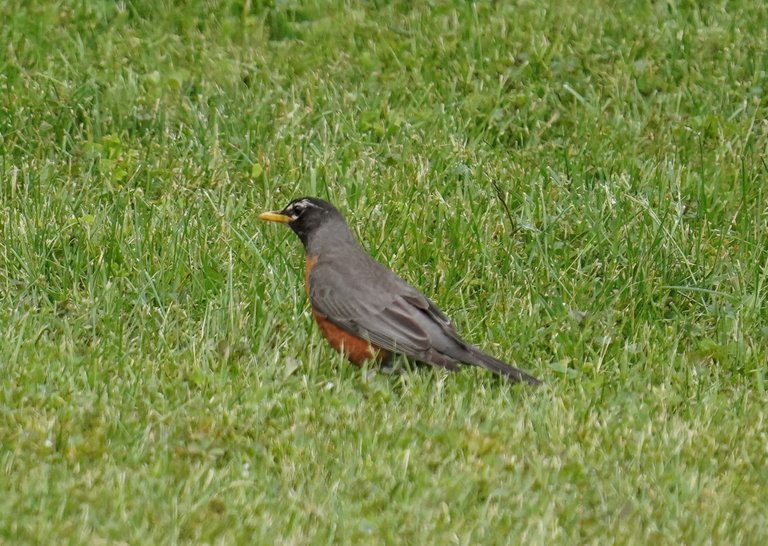 I also got some really nice goldfinch pics that I'll share in the next post.