The Cape Robin chat sang a Happy Friday tune to all Hivers.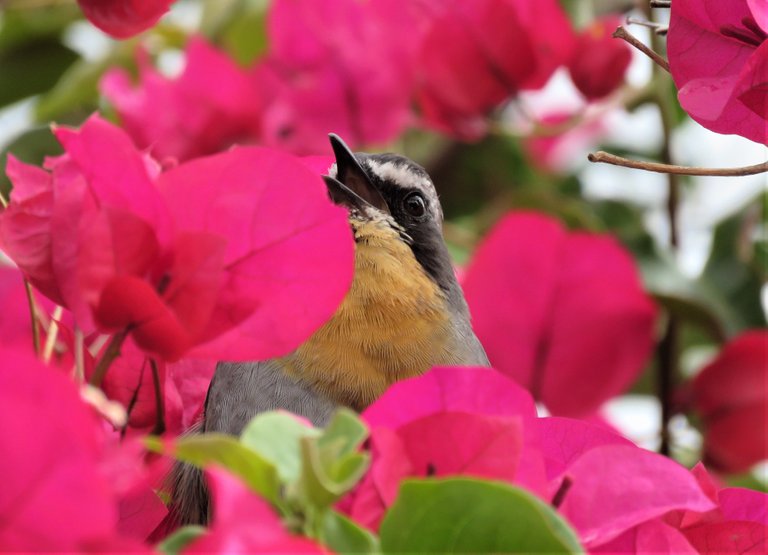 He sat singing away in a Bougainvillea bush on a neigbor's carport.
So, we have come to another end of a work week and in retrospect it was both a good and a bad news week for us, but I hope that all of you had a better week. The weekend lies ahead and we are all looking forward to a bit of rest and relaxation.
I have some birds here for you today.
I think that Robbie is the Elvis of the Robin's here.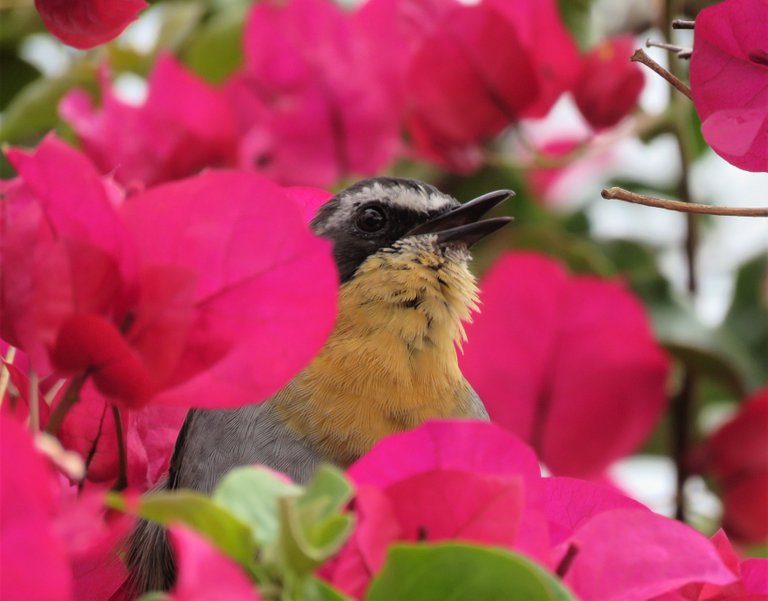 Her Friday started with some work to do.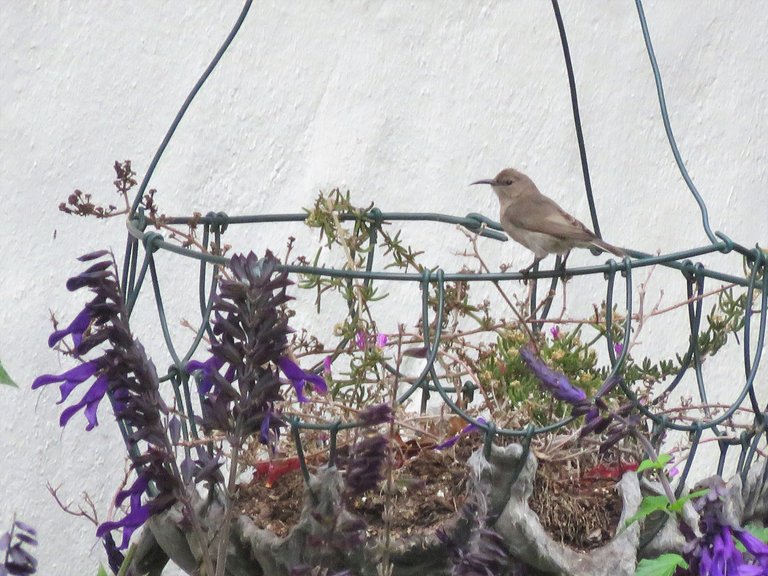 She is the wife of a Double-collared Sunbird and she was collecting nesting material.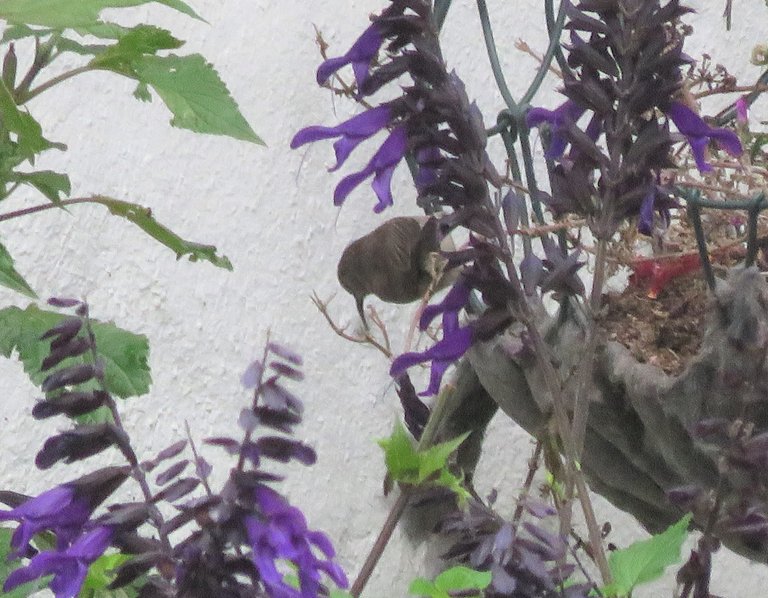 This will now be a second nest in the Bottle Brush tree, as the first nest was already used twice this season.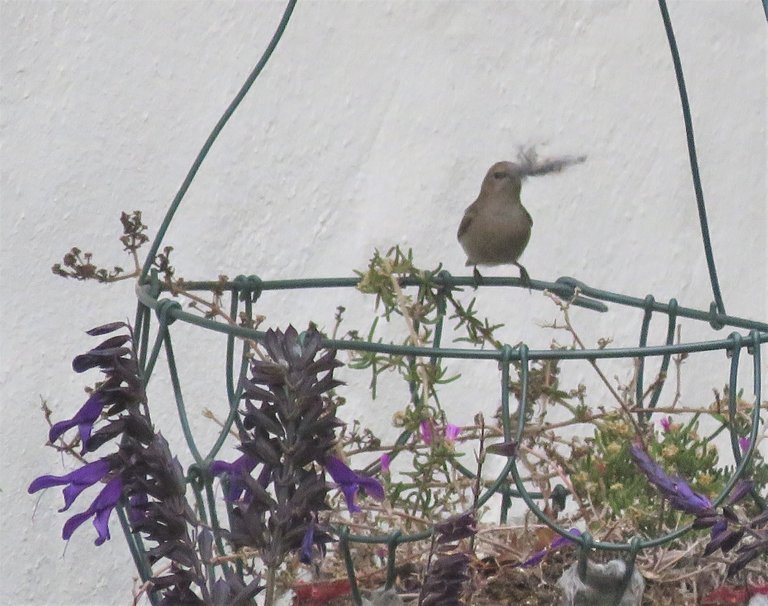 Some seagulls came flying over in the stormy weather.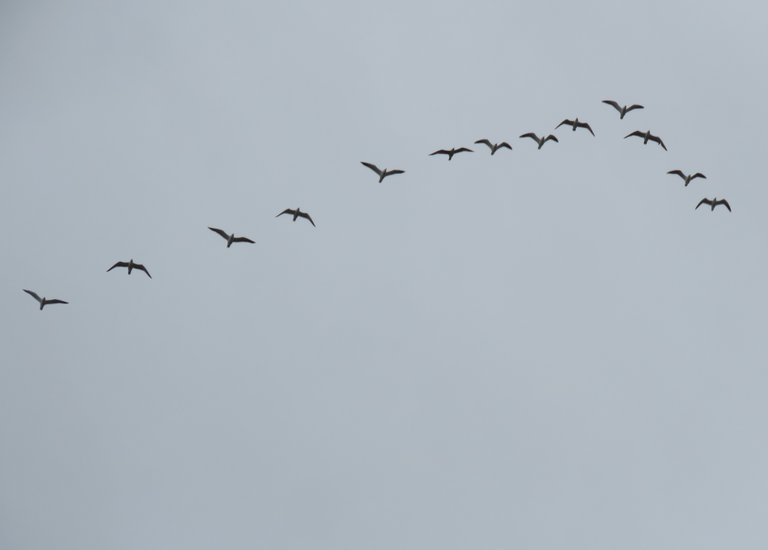 When they change the leading bird moves over to the right shorter line and the new leader moves up from the longer line.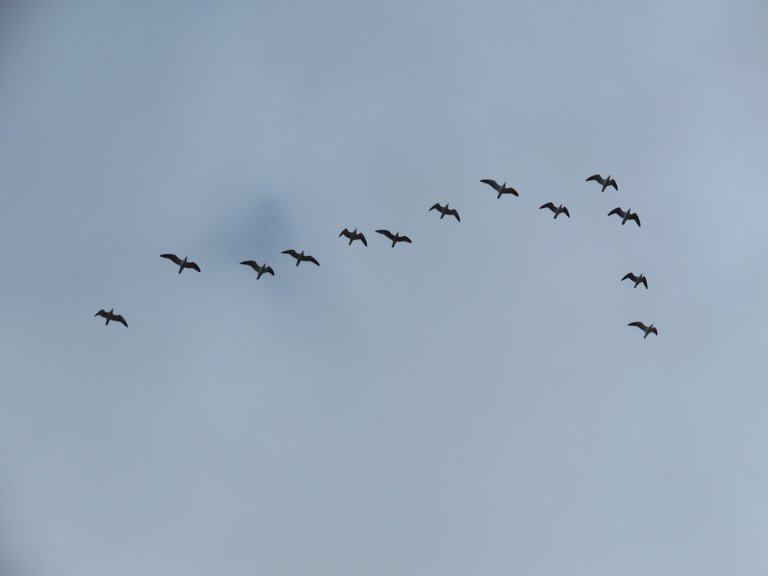 Here you can see the change and they do this continuously until every one had a turn to lead the "V".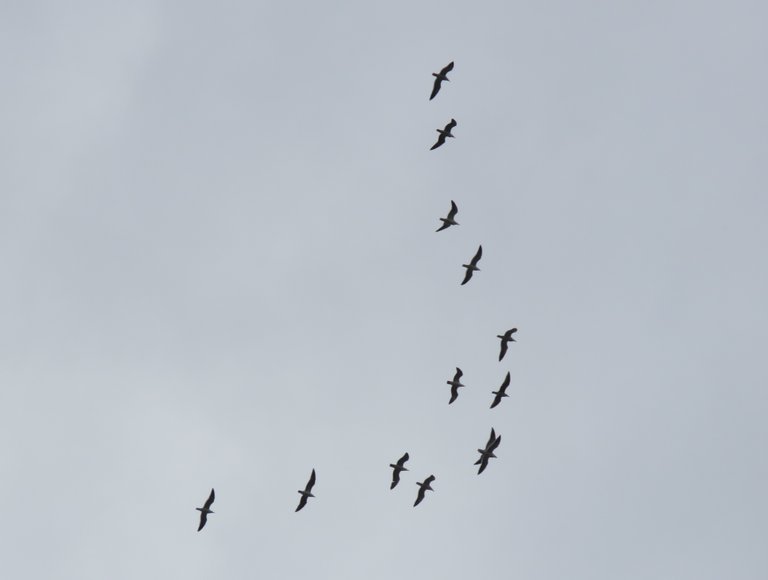 I made a plan with my leg as we don't have the money for the knee replacement operation, so now I will get a leg brace to prevent the knee from bending when I walk. So I will walk around with a stiff leg like the pirate Long John something. At least there will be no pain and that will be a great relief. We simply do what we can and I can always make a plan.
So, I am happy and wish everyone of you and your families a great weekend.
And That's All Friends!
Photos by Zac Smith-All Rights Reserved.
Camera: Canon Powershot SX60HS Bridge camera.
Thank you kindly for supporting a post on behalf of @papilloncharity