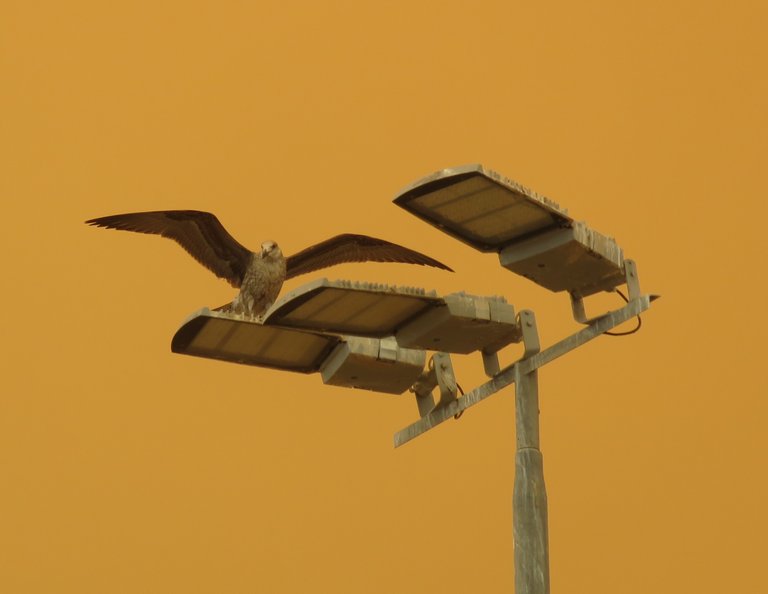 Broad daylight and the sky should be blue as this gull landed on a beach promenade lamp pole.
But no, it was 3 o'clock today and there is a fire in the mountains, so the strong winds spread the fire clouds across the sky. We are not known as the "Cape of Storms" for nothing and it was a first for us to see this wonder.
Come let me show you!
The fire is burning in the mountain range behind this mountain and the clouds are blown over towards the sea.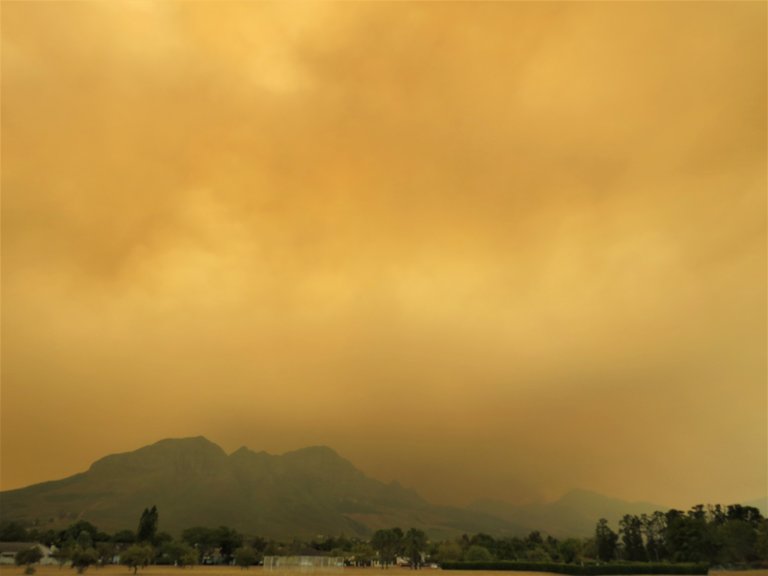 I thought that only the crows would fly in weather like this.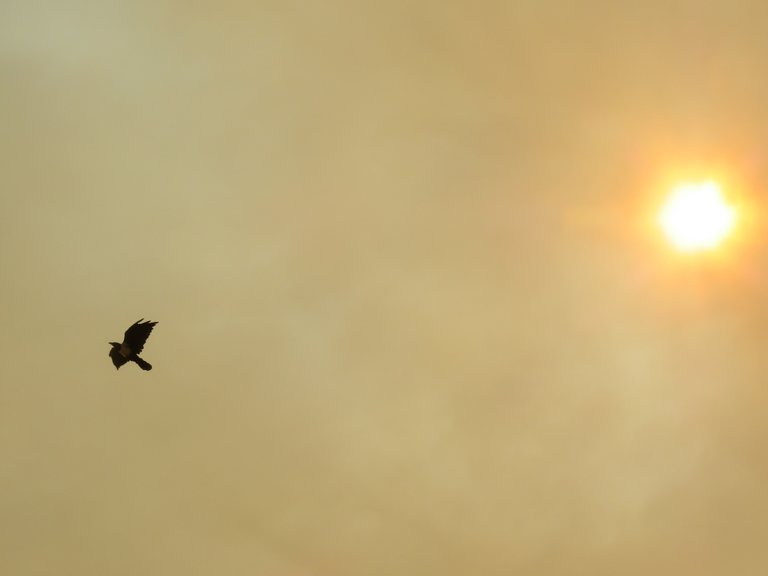 This crow also didn't seem bothered about the hot clouds!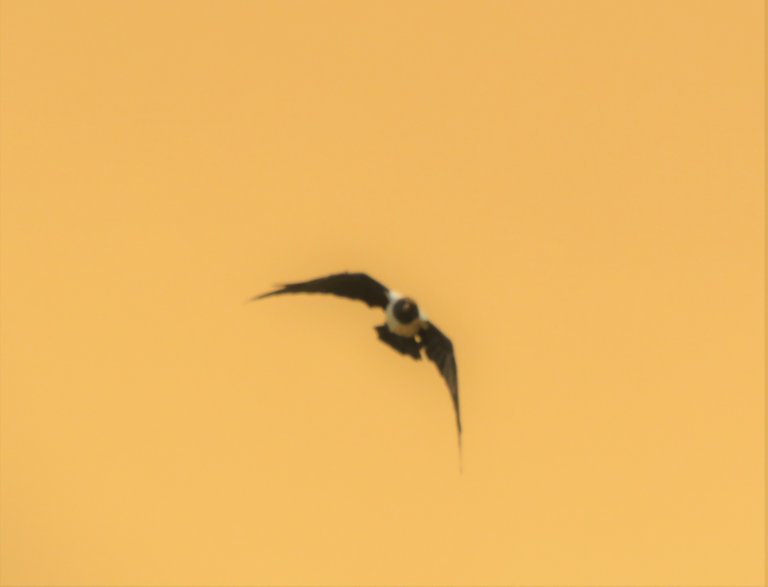 Here you can see the front lead of the fire clouds!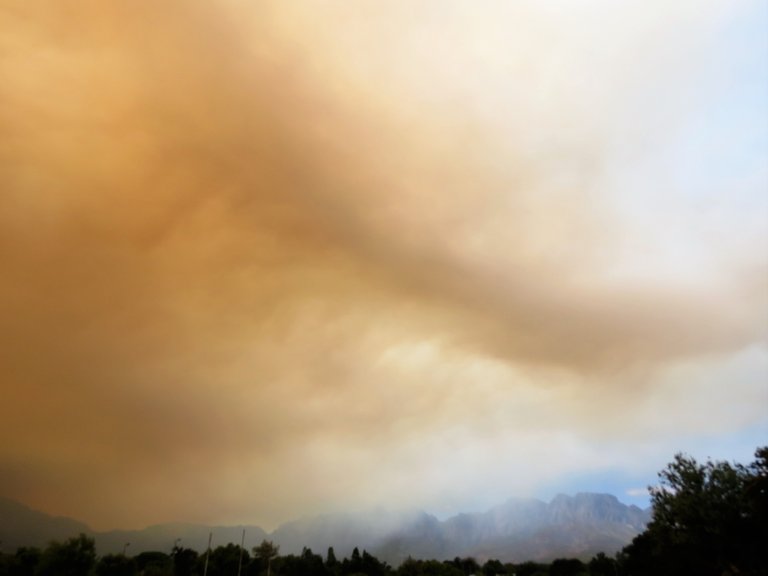 The starlings were clever, as they sat on a cable of the goal posts netting in an open field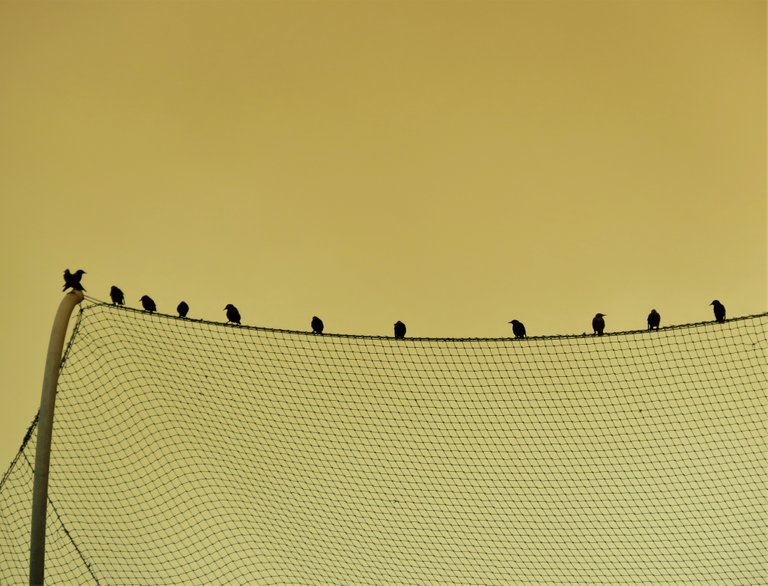 I parked our car next to the field, as I was waiting for some special birds to arrive.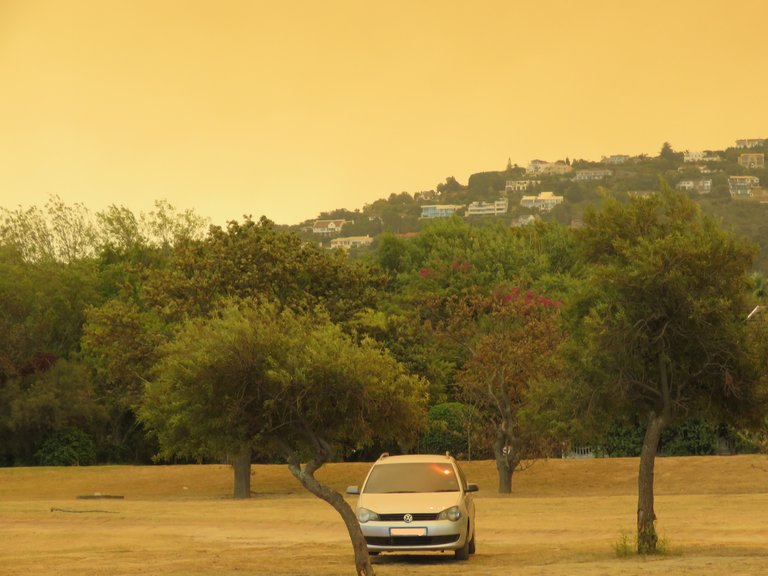 And I was not disappointed as one of the special birds arrived after a while.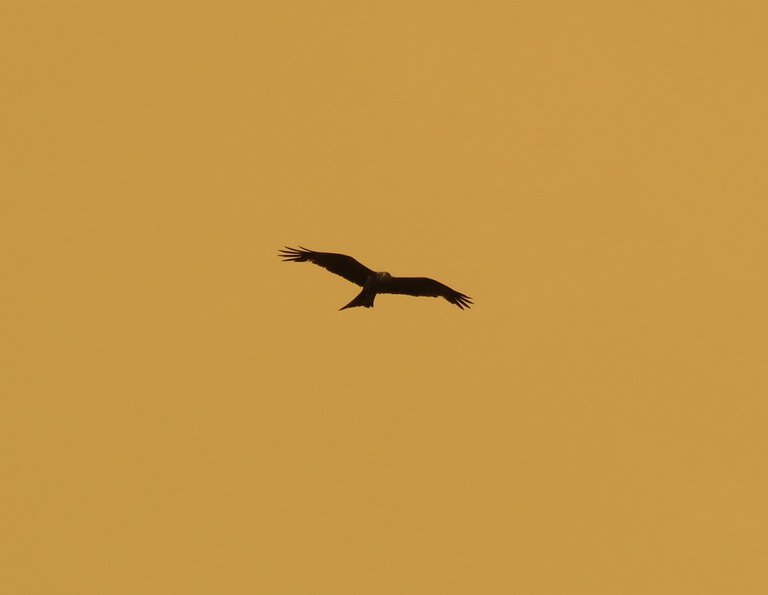 I think that this was one of the "Black Kites" (Milvus Migrans) that live in the area.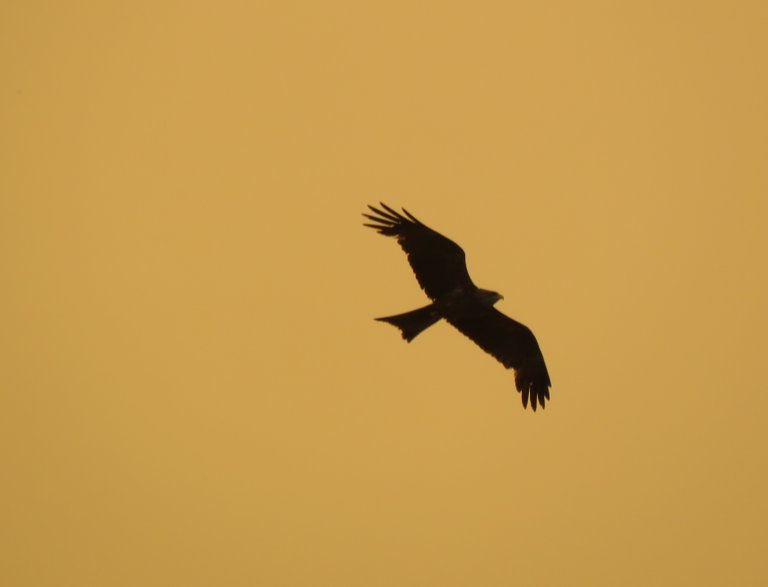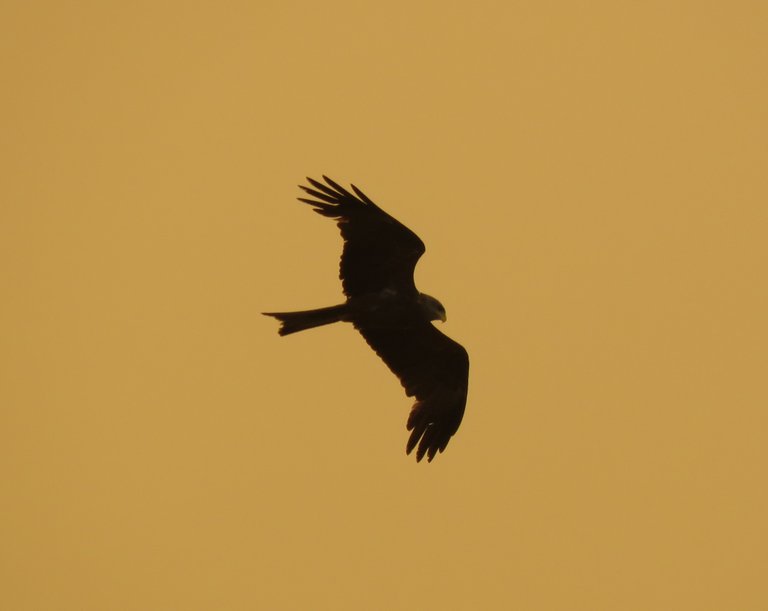 He headed off towards the fire, as he knew that there would be fleeing rabbits, rodents and reptiles.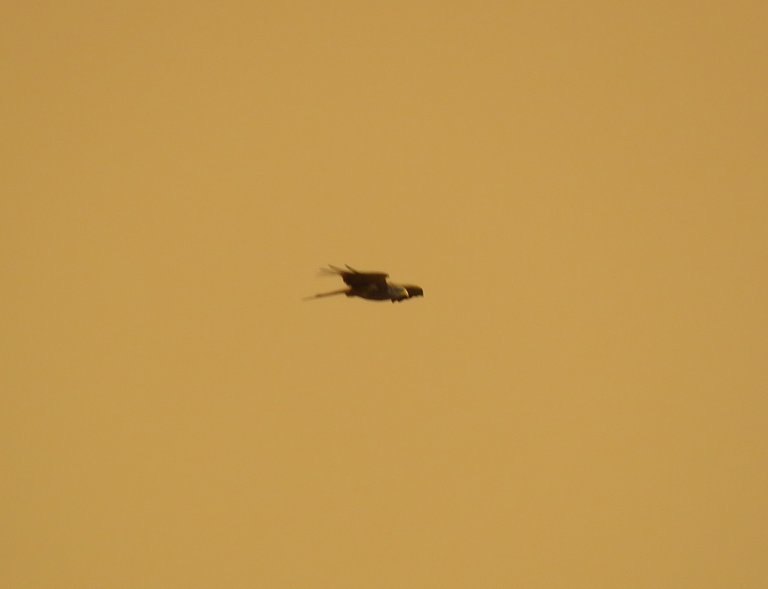 We are regularly plagued by fires here and lose many hectares of valuable farm crops, animals and even human lives.
Wide open spaces blazing away and ending up in ashes is a fearful sight. Yet so many fires get started through sheer negligence, I mean who would start a campfire in a very strong wind? Of course arson and other factors also play a big role in starting fires and one has to always be on the lookout.
We have some amazing teams of firefighters and we thank our God for their bravery and care.
And That's All Friends!
Note: All photos are my own and taken with a Canon Powershot SX60HS Bridge camera.
We hope that you have enjoyed the pictures.
Thank you for supporting a post by @papilloncharity