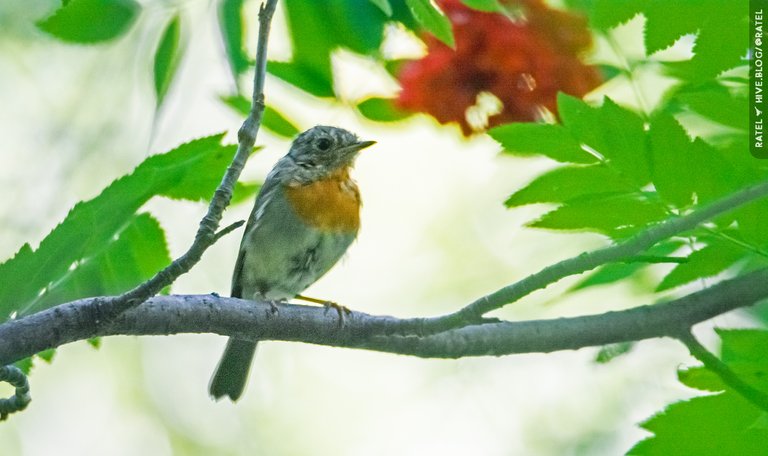 🦉 The European robin (Erithacus rubecula)
📚 Erithacus erithakos (Greek) unidentified small bird in
the works of ancient authors; erythros (Greek, lat.) red
📚 rubecula ruber (lat.) red, reddish, rubeculus diminished. by ruber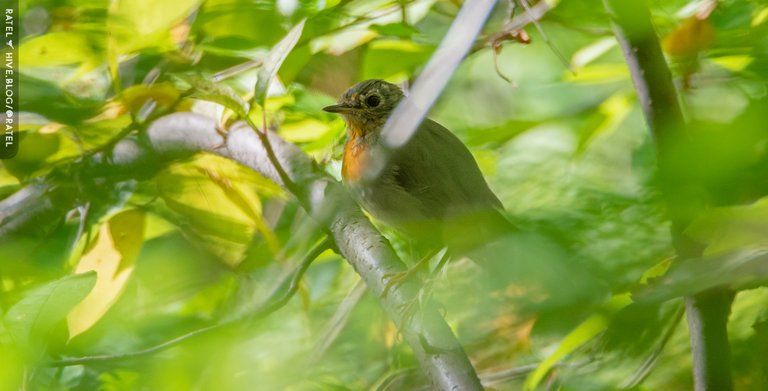 Why I do not like cloudy weather and dark forests you can see in these photos. Photos are noisy, dirty, somehow I have to draw out the shadows and increase the exposure. In the original, the photo is simply dark and the birds are practically invisible on it.
So. This is a young bird, and this is easily seen by the not yet formed adult plumage, as well as the beak of not yet the same color.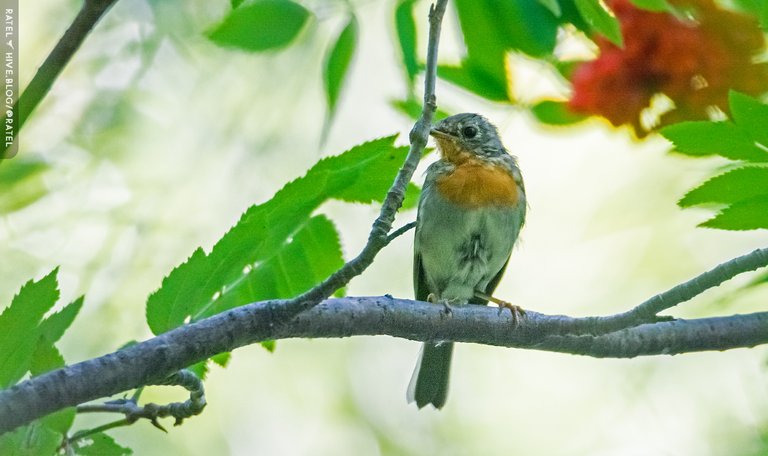 The bird hid in the bushes and waited for the adults with food.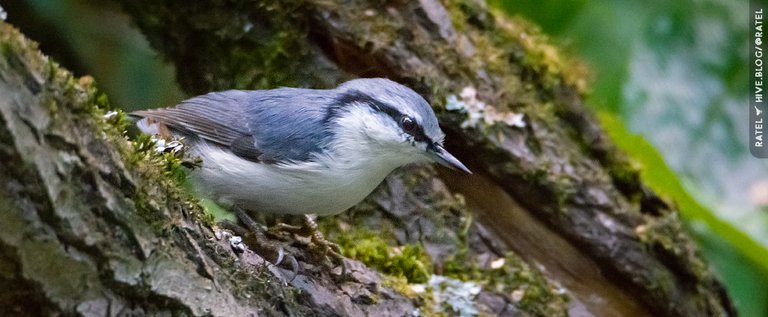 🦉 The Eurasian nuthatch or wood nuthatch (Sitta europaea)
📚 Sitta sittē (Greek) mentioned by Aristotle and other ancient Greek. by the authors of the bird, something similar to the woodpecker
📚 europaea (lat.) European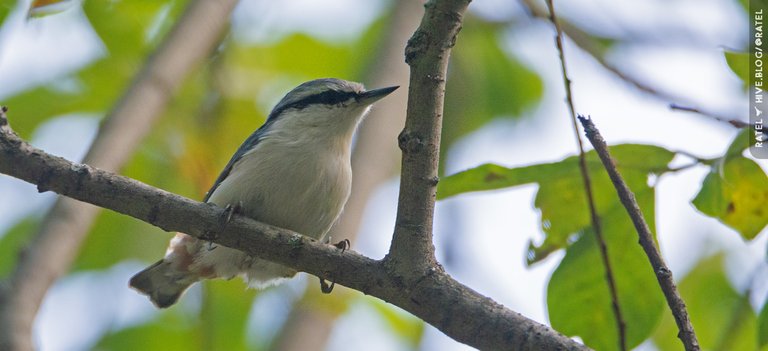 These nimble buddies are everywhere. But in the summer even they are not easy to meet. After all, they, like all birds, are busy with family affairs and behave quietly and secretively.
And with the arrival of autumn, their behavior changes. They are not afraid of people. How many times have I seen this. I walked past the school, and right next to me, a nuthatch sat on a bush and began to move up and down. Or in the forest, while I was photographing a bullfinch who was drinking from a puddle, a nuthatch sat on my head.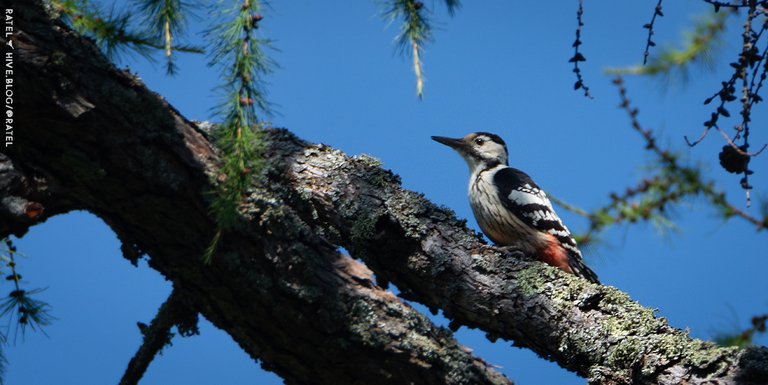 🦉 The white-backed woodpecker (Dendrocopos leucotos)
📚 Dendrocopos (Greek): dendron - tree, coptō - to hit, beat
📚 leucotos (Greek): leukos - white, nōton - back
But getting to these woodpeckers in the summer is quite difficult. They prefer rugged forests, where there is a huge number of felled old trees and impenetrable thickets of bushes.
To take this photo, I had to break more than one fallen and withered bush. The only question is why ... after all, in the autumn I would have been able to shoot them from close distances without any problems.