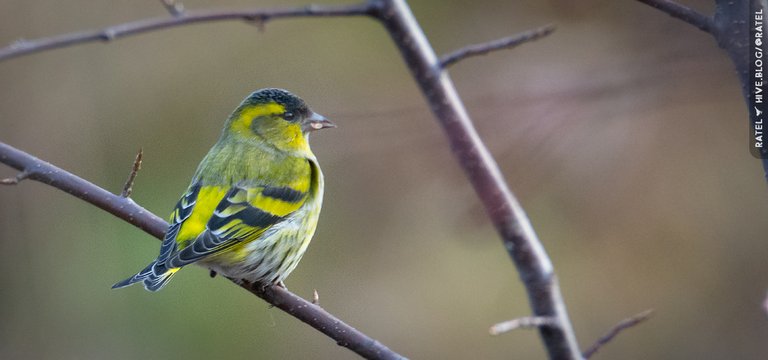 🦉 The Eurasian siskin (Spinus spinus)
📚 Spinus spinos (Greek) unidentified bird mentioned Aristotle and other ancient Greek. authors.
click to play video
This yellow friend met me at the end of autumn at the ravine. He was sitting on the only tree that grows there right from the hill near the spring. I saw him from afar, and hurried to get closer to him.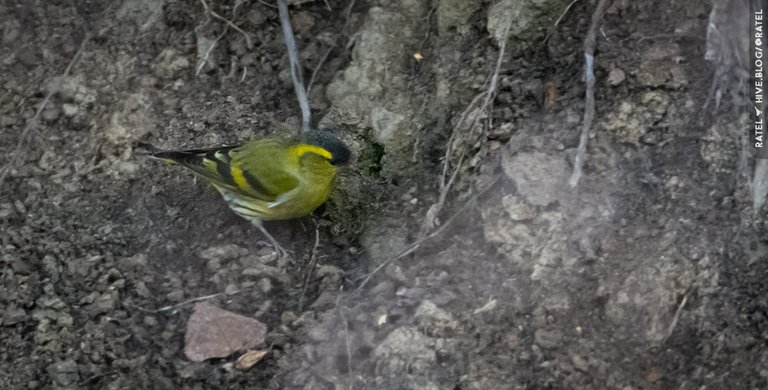 Surprisingly, he was not afraid of me, although usually these birds are very shy at any time of the year. He sat for a while and then flew down to the ground. There is a cliff and a lot of different clay and sand. Trees and bushes grow on both sides of the ravine, and apparently the wind scattered the seeds from them down to this place. Therefore, the siskin began to look for these seeds, and not without success, he stayed there for a long time and ate.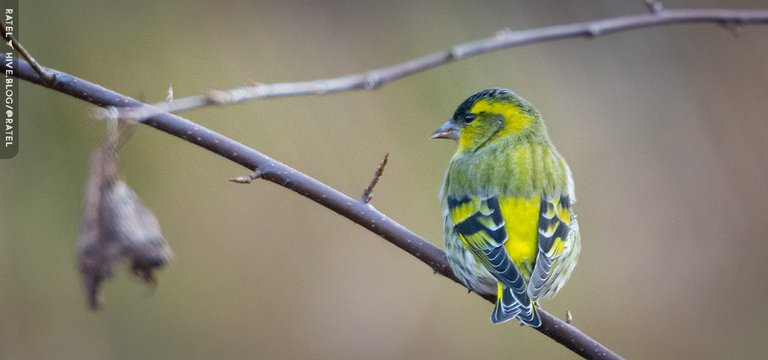 | Camera | Lens |
| --- | --- |
| Nikon D5200 | Tamron SP AF 150-600mm f/5-6.3 Di VC USD |