---
Hola a todos nuevamente!
Un pequeño off topic, a partir de la semana que viene, me voy a visitar a mis familiares en Chile, hasta el 16 aproximadamente, por lo que, pagaré a un amigo para que me edite los videos e intentaré subirlos desde allá. Tengo una notebook que debería permitirme hacer ésto, pero no es lo suficientemente buena para renderizar videos y editar. Así que bueno, suponiendo que todo sale bien, debería poder mantener el ritmo que me gusta llevar en el canal :)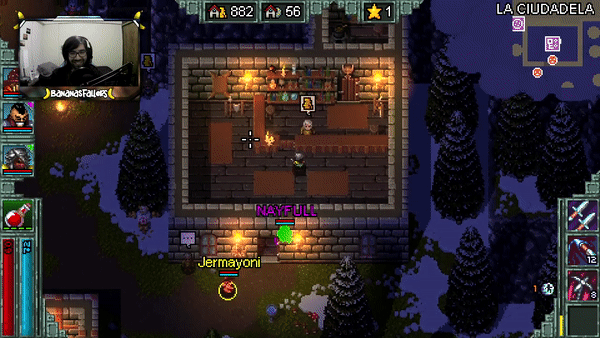 Cada vez somos más poderosos!
@Cryptoalvirin ya tiene uno de los mejores poderes del mago de hielo creo yo. Esa pelotita que lanza escarcha para todos lados es muy buena! Más que perfecta para derrotar a las incontables hordas de enemigos que se suelen acumular en Heroes of the Hammerwatch, además lo otro que tiene de bueno, es que no necesitar estar pendiente de lanzar el hechizo, simplemente lo largas y avanza solo un tiempo.
Una cosa negativa es que añade muchas cosas al campo visual así que dificulta un poco el esquivar proyectiles enemigos, pero igual vale la pena.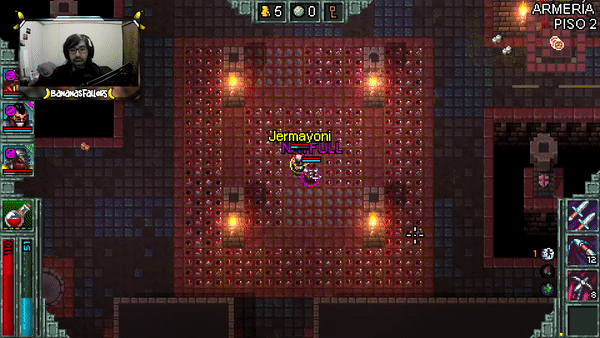 El nivel de las trampas como siempre sigue intensificándose, ésta vez, tuvimos que ingresar dentro de la trampa y al agarrar el cofre se activó. Increíblemente Nayfull fue el primero en salir y sin un rasguño! Jajaja.
Con Cryptoalvirin no tuvimos tanta suerte. Los dos nos comimos un par de golpes con la trampa pero menos mal, nadie murió. Que de haber sucedido, hubiera terminado la partida ahí mismo ya que estabamos los tres linkeados. Era Game over derecho.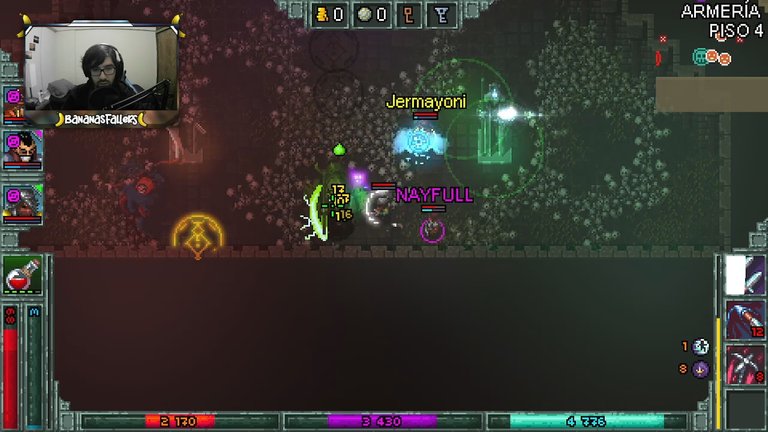 Evitaré Spoilers mayores, por lo que los invito a que vean el video, pero si quiero hablar un poco de que efectos y habilidades tiene cada uno de los 3 Jefazos de La armería. Si, leyeron bien, son 3 Jefazos juntos:
-La Parca de color roja, que tiene una gran hóz creo yo que es la más peligrosa, porque tiene un poder que lanza guadañazos para todos lados, en caso de que estés lo suficientemente cerca, ésto geralmente resulta en una muerte rápida y sin muchas facilidades para esquivarla.
-La parca de color morada, es la más molesta, no díficil ni representa un reto mayor pero si, al dejar veneno todo el tiempo en el piso es un poco molesta.
-La parca de color celeste, es un intermedio entre las dos anteriores, ya que sus ataques son unos pinchos de hielo que son dirigidos hacia el jugador, de hecho te persiguen si los esquivas.
Todo eso, sumado a que a medida que vamos reduciendo la vida de nuestros enemigos, la estatua de cada Jefazo comienza a lanzar sus hechizos y también, hay otra mecánica en ésta pelea y es que, cuando una de las parcas realiza su ataque, vuelve a su forma etérea donde no puede ser golpeada y si te atraviesa, consume tu maná. Por si alguno pensaba que era buena idea ser mago y estar alejado tirando magia, no es una posibilidad jajaja.
Gracias a todos por ver mi contenido. Que tengan un lindo día!
Las imágenes utilizadas en el post, fueron sacadas de mi gameplay de Heroes of Hammerwatch comprado vía Steam.
Las imágenes utilizadas de separador y final de post, fueron creadas por un diseñador gráfico, para darle más personalidad al canal.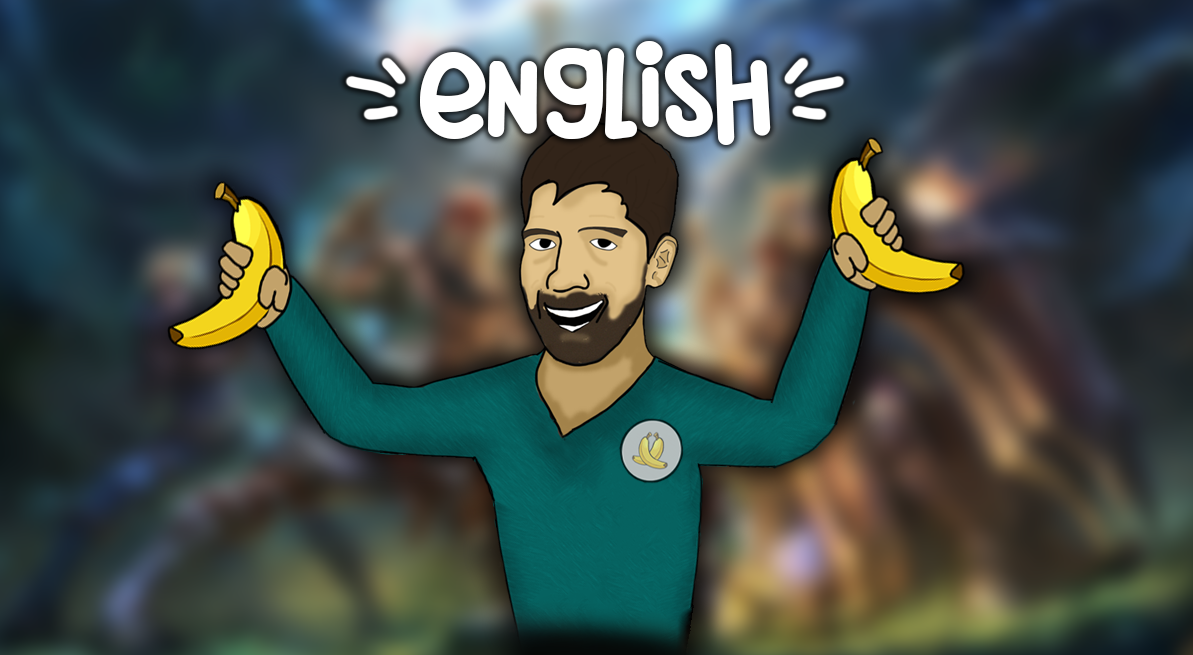 Hello everyone again!
A little off topic, starting next week, I'm going to visit my relatives in Chile, until approximately the 16th, so I'll pay a friend to edit the videos for me and I'll try to upload them from there. I have a notebook that should allow me to do this, but it's not good enough for video rendering and editing. So ok, assuming all goes well, I should be able to keep up with the pace I like to have on the channel :)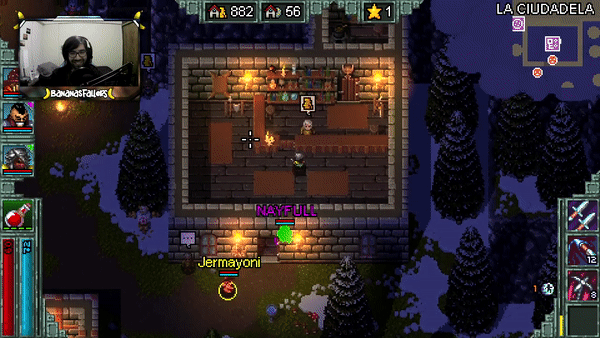 We are becoming more powerful!
@Cryptoalvirin already has one of the best ice mage powers I think. That little ball that throws frost everywhere is very good! More than perfect to defeat the countless hordes of enemies that tend to accumulate in Heroes of the Hammerwatch, plus the other good thing about it is that you don't need to be aware of casting the spell, you just take it long and advance only for a while.
One downside is that it adds a lot to the line of sight so it makes it a little harder to dodge enemy projectiles, but it's still worth it.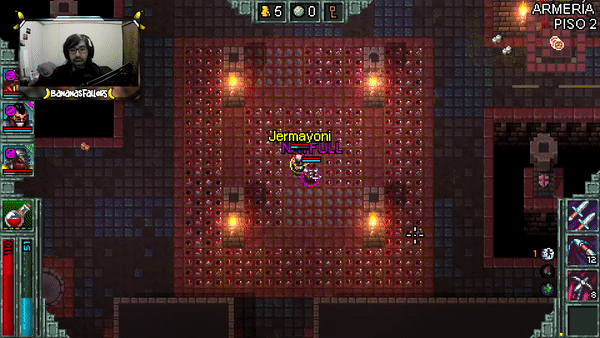 The level of the traps as always continues to intensify, this time, we had to enter inside the trap and by grabbing the chest it was activated. Incredibly Nayfull was the first to get out and without a scratch! Ha ha ha.
With Cryptoalvirin we were not so lucky. We both ate a couple of hits with the trap but thank goodness no one died. That if it had happened, the game would have ended right there since the three of us were linked. It would be game over right.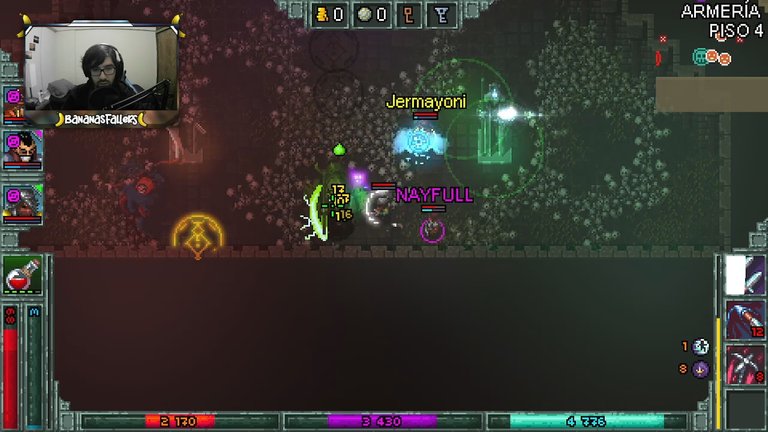 I will avoid major spoilers, so I invite you to watch the video, but I do want to talk a little about what effects and abilities each of the 3 Armory Bosses has. Yes, you read correctly, there are 3 Bosses together:
-The red Grim Reaper, which has a large sickle I think is the most dangerous, because it has a power that launches scythes everywhere, in case you are close enough, this usually results in a quick death and without many easy ways to avoid it.
-The purple grim reaper is the most annoying, not difficult nor does it represent a greater challenge, but yes, leaving poison on the floor all the time is a bit annoying.
-The light blue grim reaper is an intermediate between the previous two, since its attacks are ice spikes that are directed towards the player, in fact they chase you if you dodge them.
All this, added to the fact that as we reduce the life of our enemies, the statue of each Boss begins to cast its spells and also, there is another mechanic in this fight and that is that, when one of the Fates makes its attack, it returns to its ethereal form where it cannot be hit and if it passes through you, it consumes your mana. In case anyone thought it was a good idea to be a magician and be away throwing magic, it's not a possibility hahaha.
Thank you all for viewing my content. Have a nice day!
The images used in the post were taken from my Heroes of Hammerwatch gameplay purchased via Steam.
The images used for the separator and the end of the post were created by a graphic designer to give the channel more personality.

---
▶️ 3Speak