I've been using an iPad Pro (2020) to create digital art and since the new iPad Pro was coming, I thought maybe it's time to upgrade depending on what new stuff Apple will have for this year. Unfortunately, there was not much upgrades for iPad Pro this year and it won't make sense me buying a new one.
Then I remembered that before my iPad years, I have tried using a graphic tablet and it was a nice thing since I basically use a computer with it. I actually enjoyed it but I left it at my parents' house just cos I was exclusively using iPad for my art. As some of you may know, you can't really connect an iPad and make it a graphic tablet for Mac so it's very limited. And even though there is a way now to connect iPad to Mac easily, it's just not a nice option since it can get laggy.
In almost all of my digital art, I still use Photoshop with it anyway for animation or some minor tweaks but I use it on a computer (not on iPad :P)
Well of course, the solution would be to finally get a graphic tablet!
I looked first for Wacom and their latest product.. They got a new 27" but it's expensive AF!! I can't afford $4k just for a graphic tablet (take note: you will still need a computer for that lol). Then I saw Wacom's Cintiq pro 24" which costs $2,500. Still expensive for me and tbh I didn't like the thick bezels on the side.
Then I remember my old graphic tablet's brand which was Huion. They have been very competitive the past few years. Cheaper, good quality and sometimes even has better stuff than Wacom. It could still depend on some preferences but they have really good ratings so I searched for their selection of pen displays.
Their Kamvas 24 pro 4k is their competition to Wacom's Cintiq Pro 24. After watching and reading a lot of reviews, I went for the Huion.
Unboxing
I ordered from Huion's official Philippines distributor as I've read warranties will be a struggle if you order overseas. It cost about $940 and it arrived in about a week.
What's funny about the shipping courier when I got it was the rider rang the doorbell and left the package outside the gate. When I got down to meet him he was already saying goodbye and pointed the package to let me know he left it there. Quite weird cos he could've just waited for me for a few seconds as I'm running down the stairs but ok.
As I was about to open the gate... I realized I can't open it since he leaned it towards the gate and if I open it, the box will fall!!! It literally says fragile on the box so I don't know why he wasn't even thinking properly lol. I just woke up that time so I was thinking of just climbing the gate to get out but thankfully I came to my senses and realized we had another gate for the garage. XD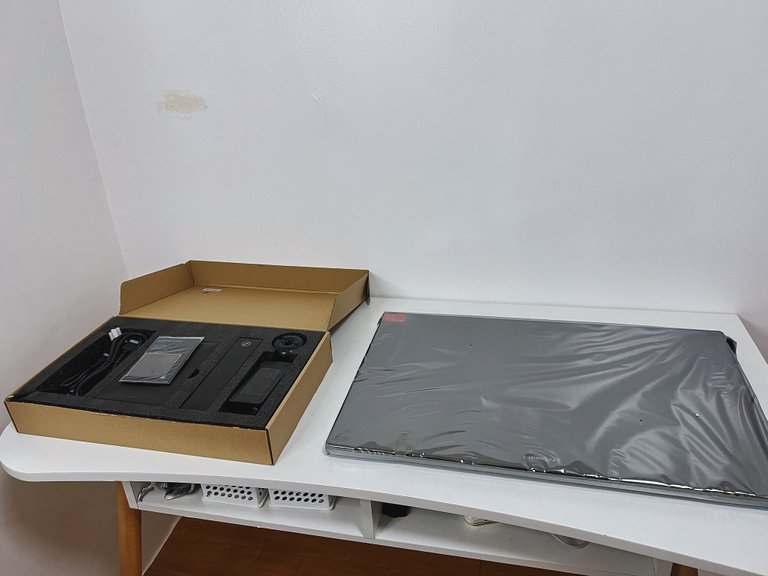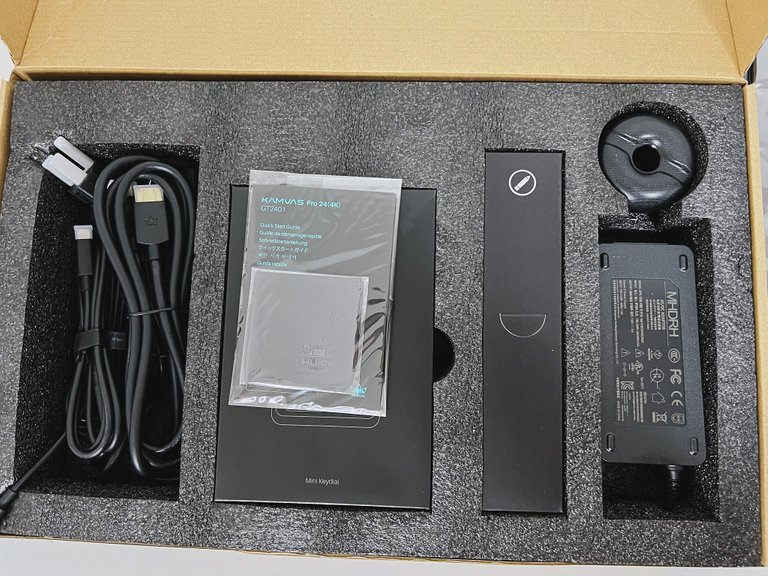 ---
The screen itself is quite heavy and really big. I know it's 24 inches but it's really different when it's already in front of you. :D
There are a lot of accessories that comes with this.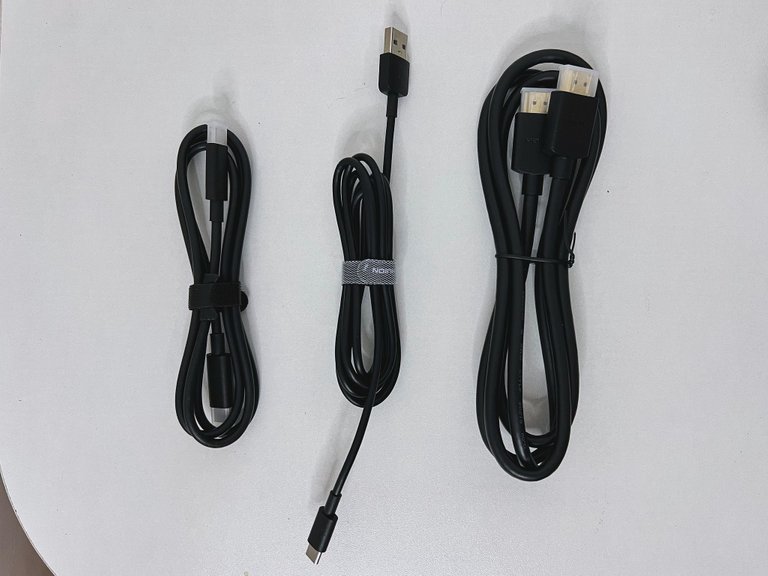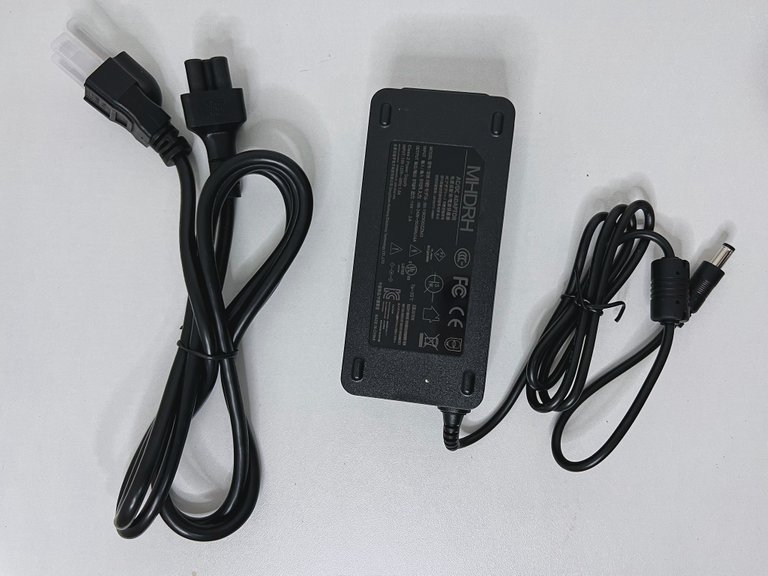 ---
There's 3 options for you to connect to your computer and they have included the cables - USB-C to USB-C, USB-A to USB-C, and HDMI to HDMI. There is also an option to connect through display port but there was no cable included. To the right is the power cable.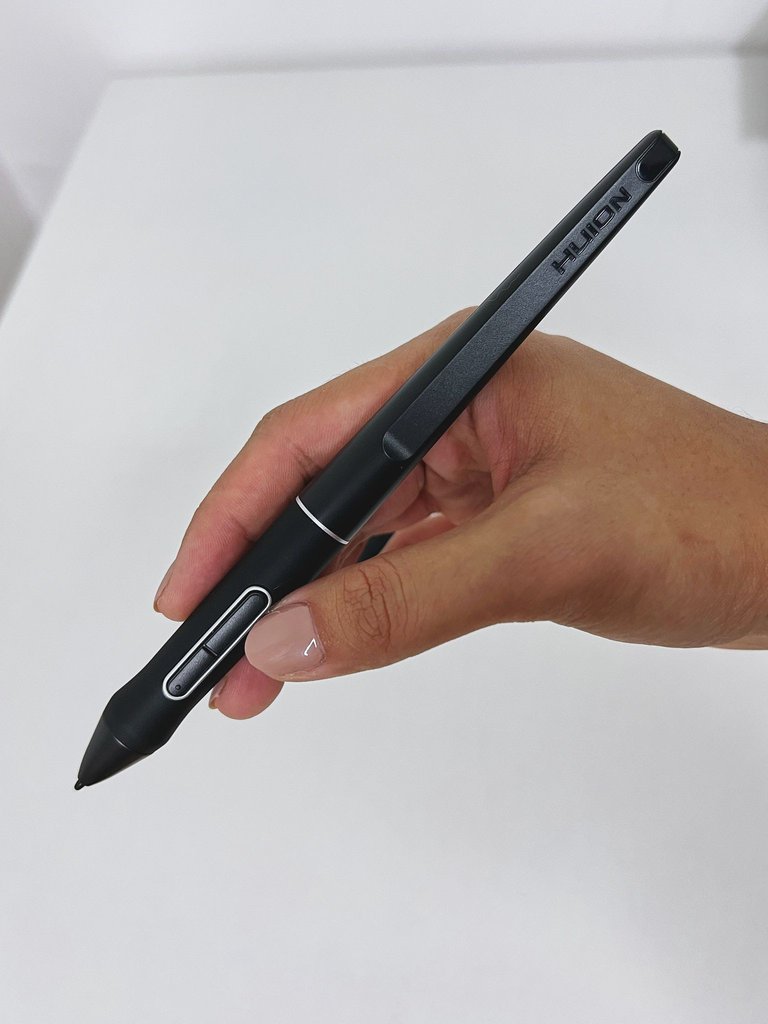 Of course we have the pen in the box. :D It's a battery-free pen so no need for charging (YAY!!!). This technology is some electro-something which is nice. It's really light which I find it kinda weird and I would prefer it to be a bit heavier cos it just feels like you're holding a plastic. I've never been a fan of buttons on the pen cos I always end up pressing them accidentally so I always disable them.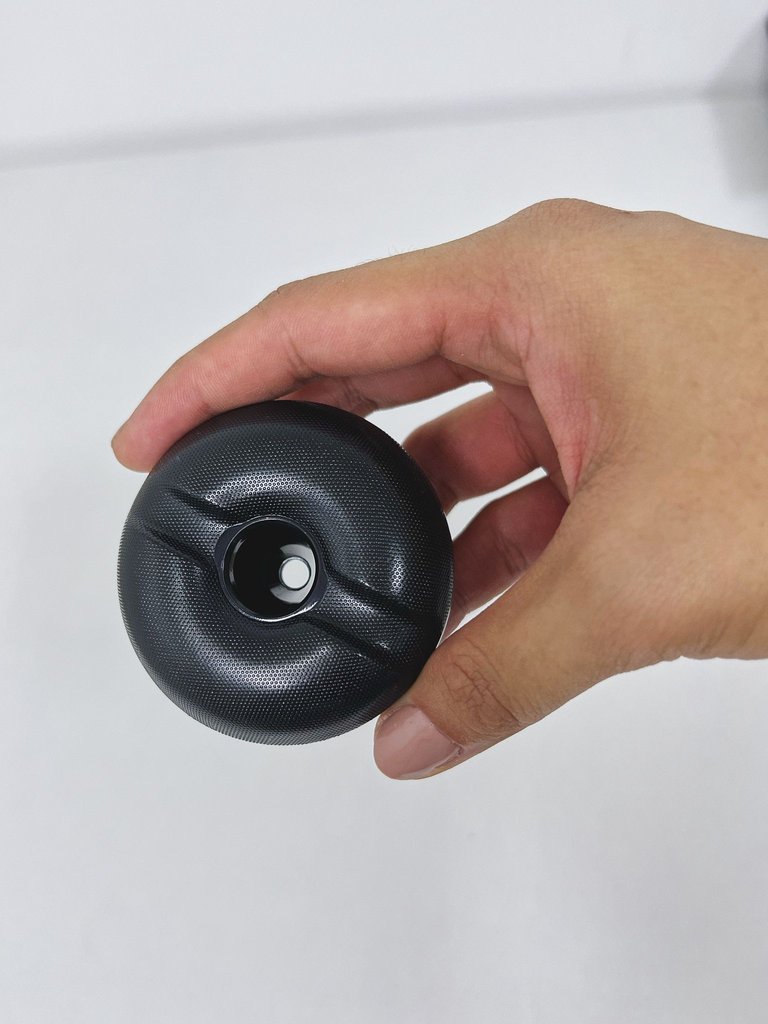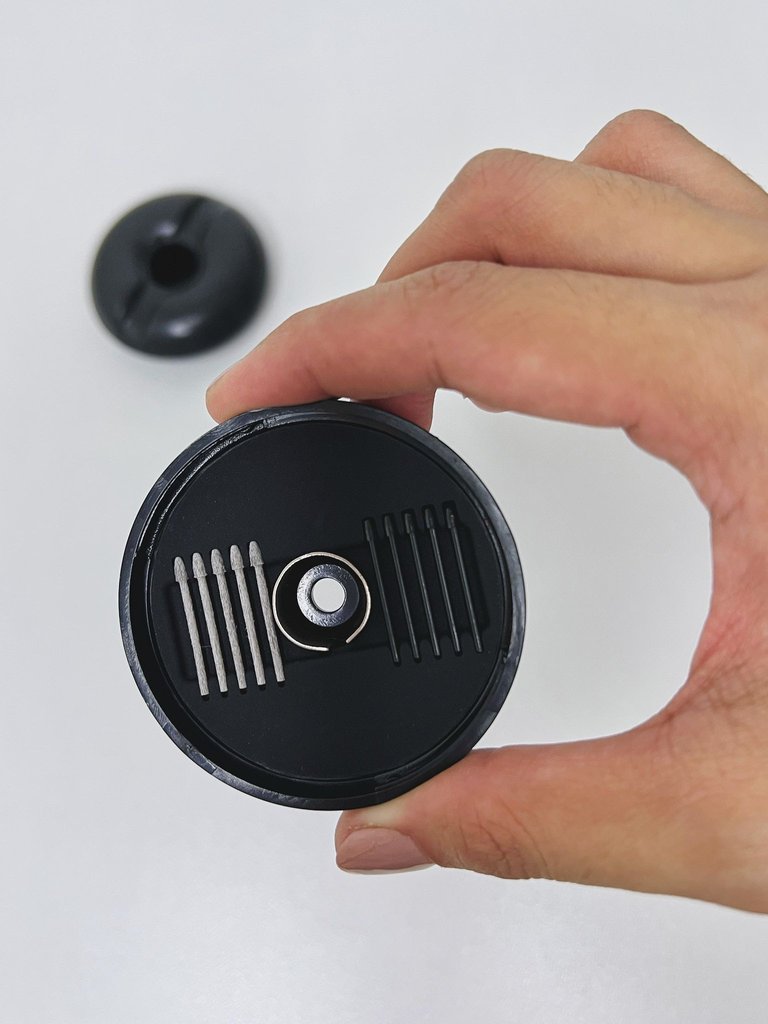 ---
There's also a pen holder which has extra nibs inside. It has the standard nibs which gives the "smooth" kinda feeling for the pen and some felt nibs which gives the "rough" feeling if you want the drawing experience to be like drawing on paper.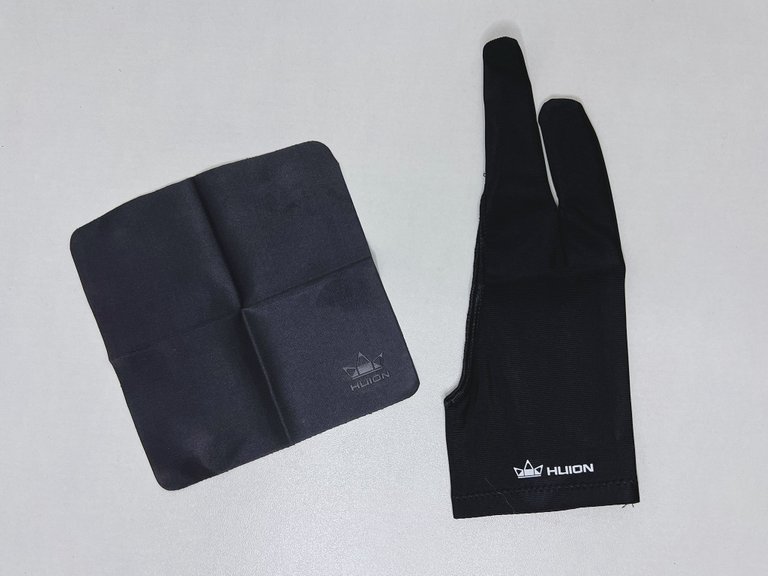 The cleaning cloth is quite weird as it gives like a resistance when you use it. Think it's the same with cleaning cloths of eyeglasses. There's also a drawing glove which helps you with gliding and also prevent some oil to transfer to the screen. My hands are always sweaty so it might not be a comfortable feeling if I use it but then I also wouldn't want sweat to be on the screen. :P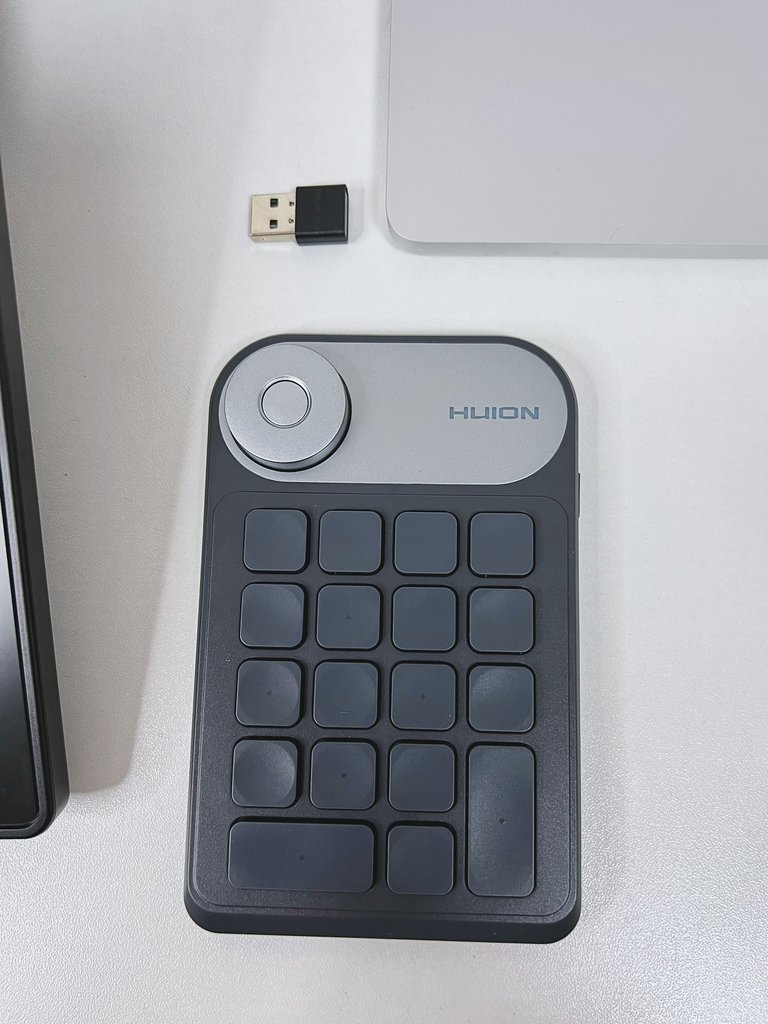 A mini keydial is also included which was really nice! I can set these buttons with whatever shortcuts I want so it will be very convenient.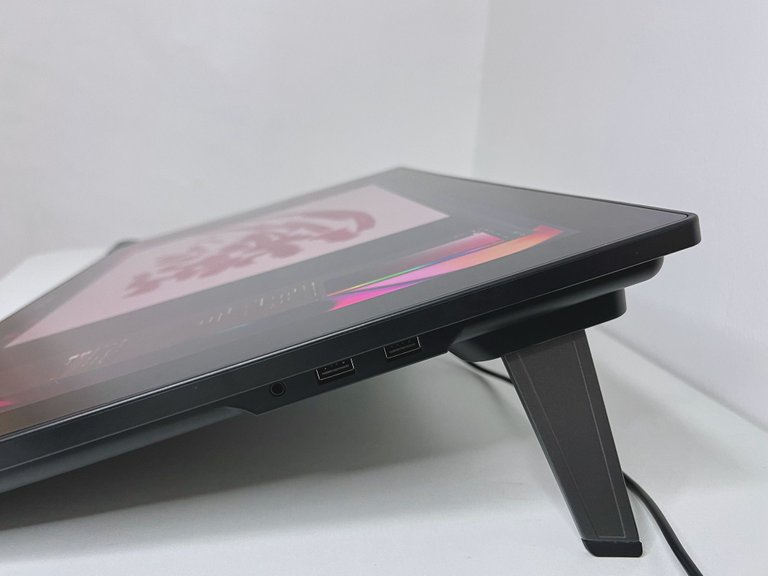 The screen has a built in stand but it's only one angle. It is a comfortable angle to draw on but if you want to also use it as a monitor, you'd have to buy a stand for it to have more viewing angles.
It has two USB-A ports and a headphone jack. The screen is a nice matte and an anti-glare etched glass. It's a nice thing to draw on since there's a bit of resistance when you draw although it is still smoother than my matte screen protector on my iPad pro.
Setting it up
Just in case you didn't know, a pen display is a monitor where you can write on using a pen. It needs to be connected to a computer otherwise it won't work. Unlike iPad, it has its own operating system kinda like a mobile. Since iPad is like a mobile, it has mobile versions of the apps that I use like Photoshop, lightroom, etc and they suck on iPad. :P
I am connecting it to a Macbook Pro 16" (2021) with M1 Max 64gb memory.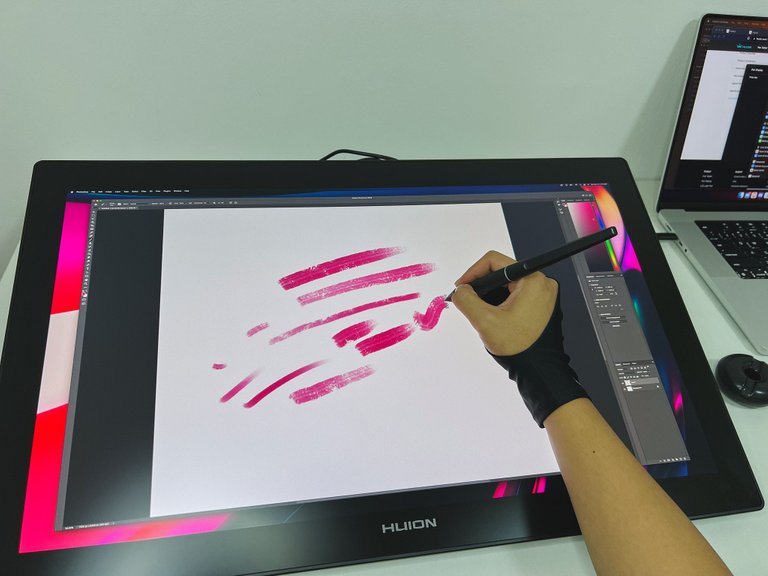 Upon setting it up, I got some confusions with scaling. As you can see, the text and everything is so small lol and I read about Mac's scaling for 4k screens is a bit weird but I guess I'll just scale it from time to time.
I used the USB-C to USB-C cable since the HDMI port on my Macbook is on the other side and I don't want that. :p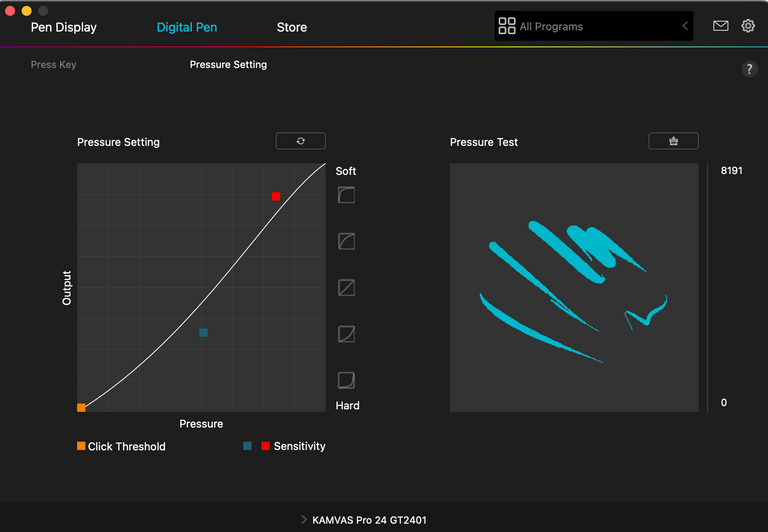 It worked immediately upon connecting to my Macbook but in order to use the pen, you'll need to download the driver from their website. I also set the pressure for the pen and it's so nice to actually have more pressure option, more than what I have in my iPad Pro.
My experience so far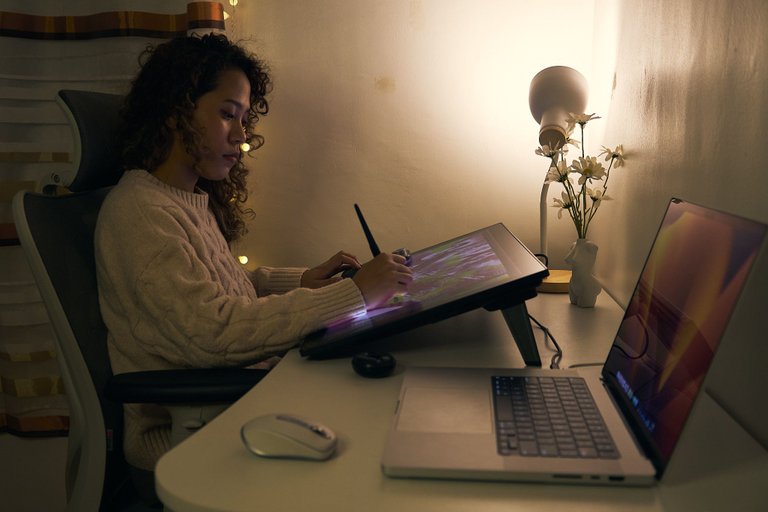 The drawing angle is really good and comfortable although I'd still be buying a stand/arm for it so I can also use it as a monitor if I'm not drawing and also to save some space. My table is not that big haha so it takes a LOT of space in there.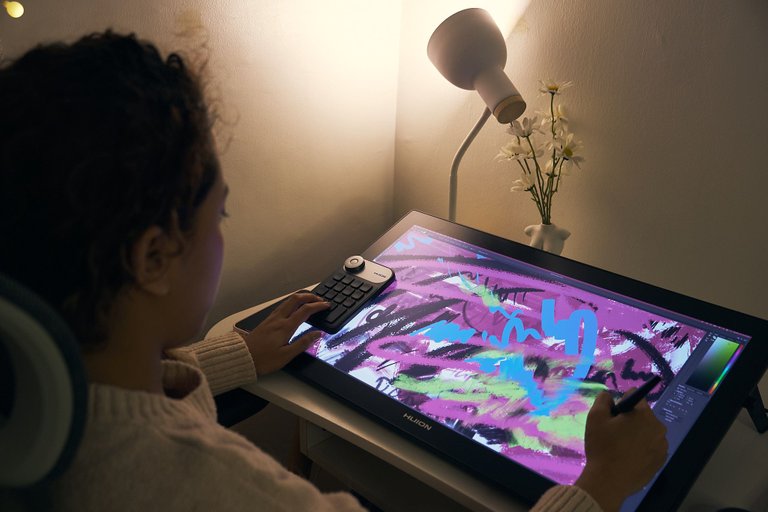 The keydial on the left can be placed on top of the screen without it sliding down so it's really nice. :P It's not a touch screen and I still accidentally use some iPad gestures which makes me look like an idiot haha so it needs a bit of adjustments with the keydial.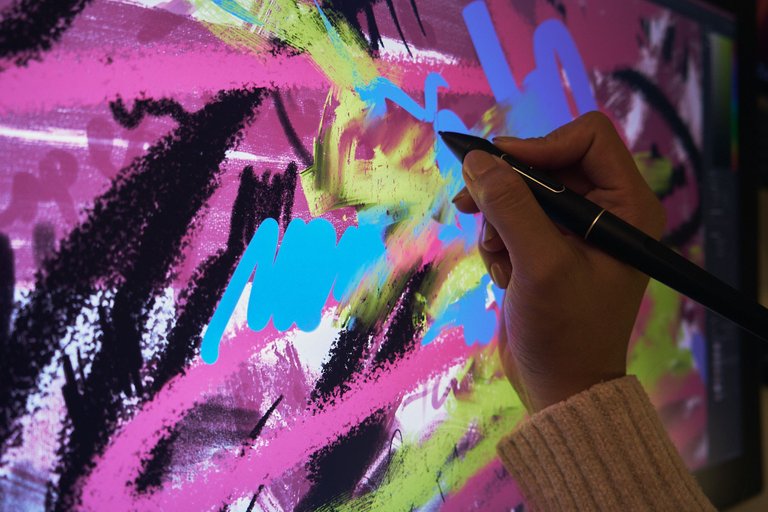 The pen is very responsive and I love gliding my hand across the big screen. It makes it easier to draw since it's bigger. I also really miss the feeling of gliding my pen on a Huion tablet. I dunno, it feels more accurate since the nib is thinner than the Apple pencil and also just the overall feel of the screen and pen.
I've never experienced lag so far although the only lag is on Photoshop when I use certain brushes. But also I've never really tweaked the settings on Photoshop which I will also do soon. :D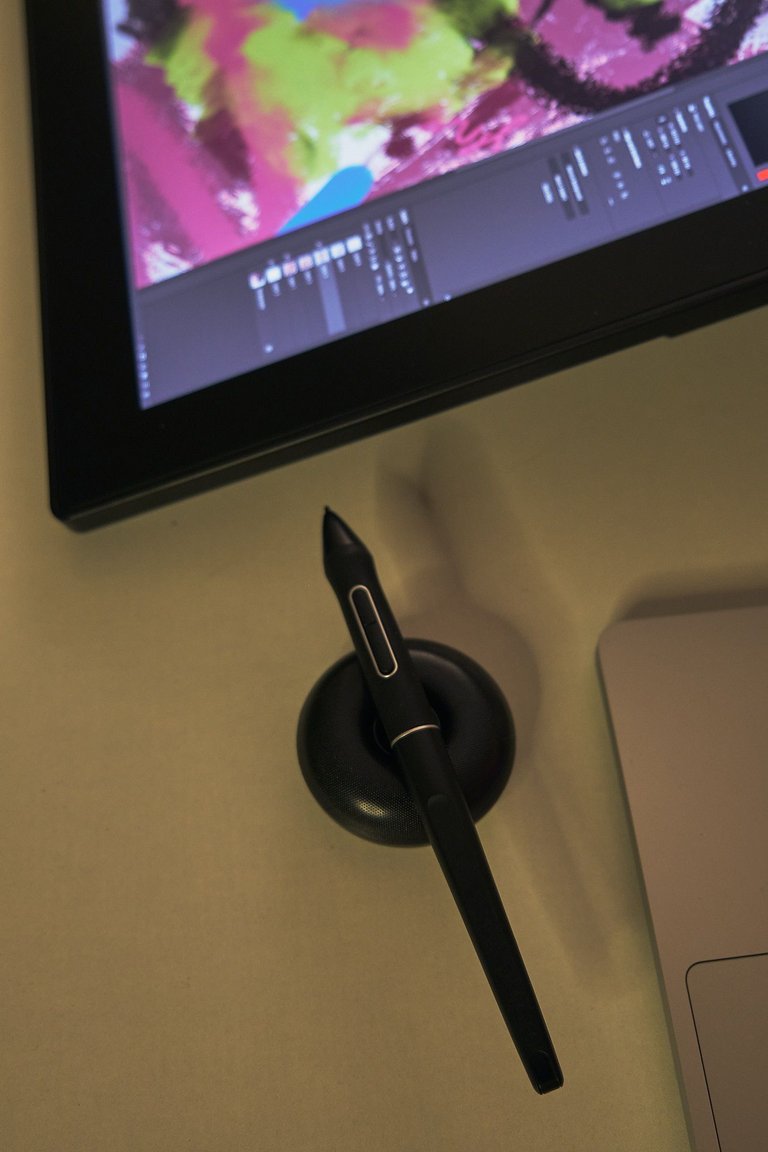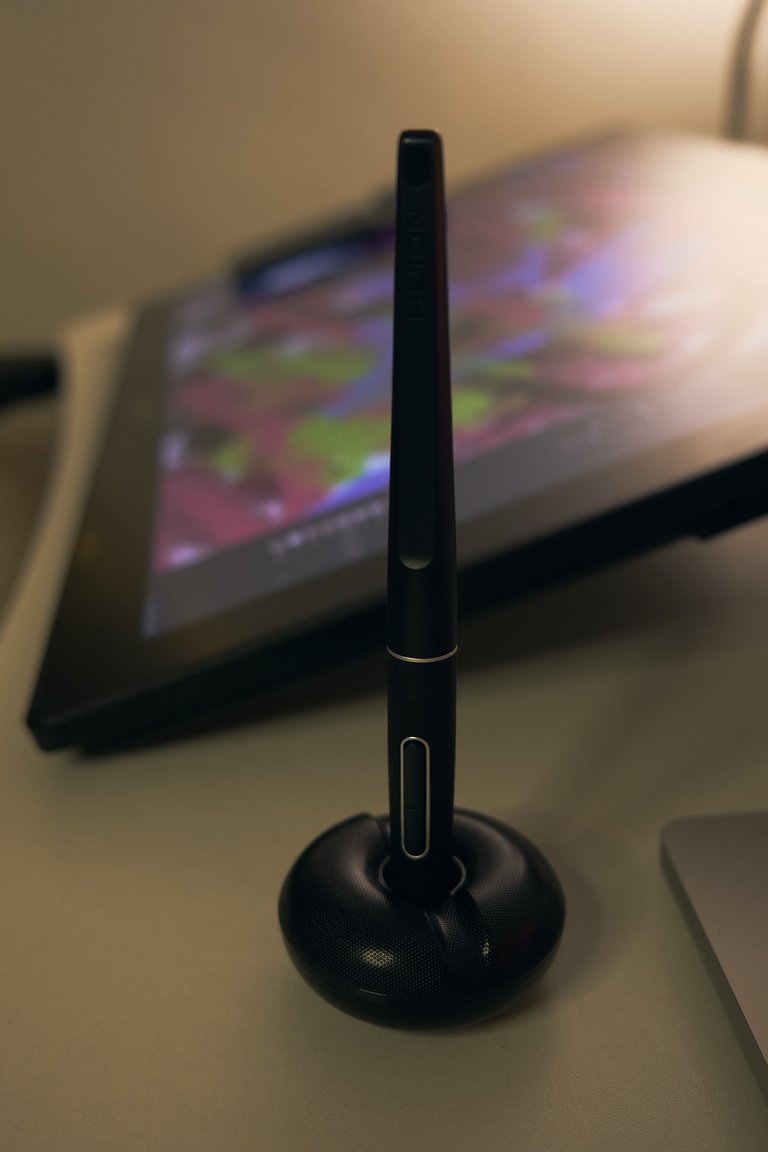 ---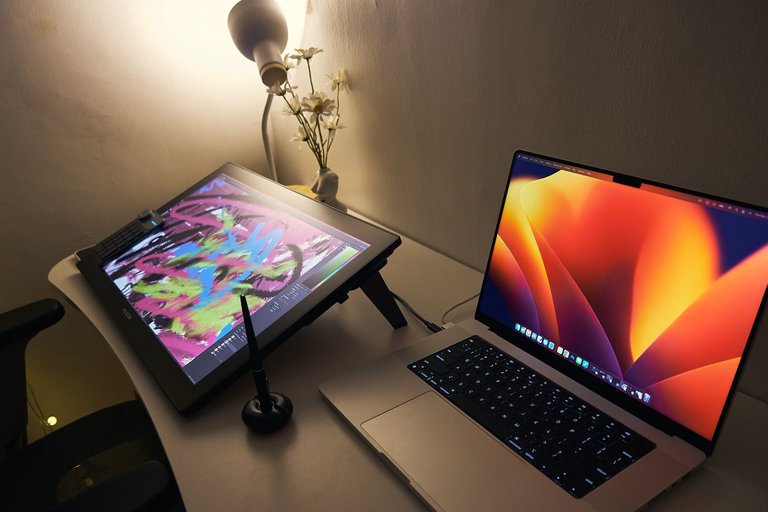 The screen is saturated and bright. I think Huion's color profile is good enough although there is still difference with colors with my Macbook pro. I don't know how to color calibrate though so that's something I need to learn as well.
The 4k is really sharp and makes me see more details in my work that I've never seen before lol.
I'm using it as an extended display so I can just drag some apps to it and not have to mirror it. Mac's OS makes this easy to change.
After a few days of using it, I just noticed a small green light leak which can only be noticed when there's a really dark background. It bothered me at first but then I read on the internet that it's almost normal and there are big chances you'll get something worse if you exchange it. Returning is also a hassle so I just accepted it. :P That doesn't affect the performance anyway so no point of returning it.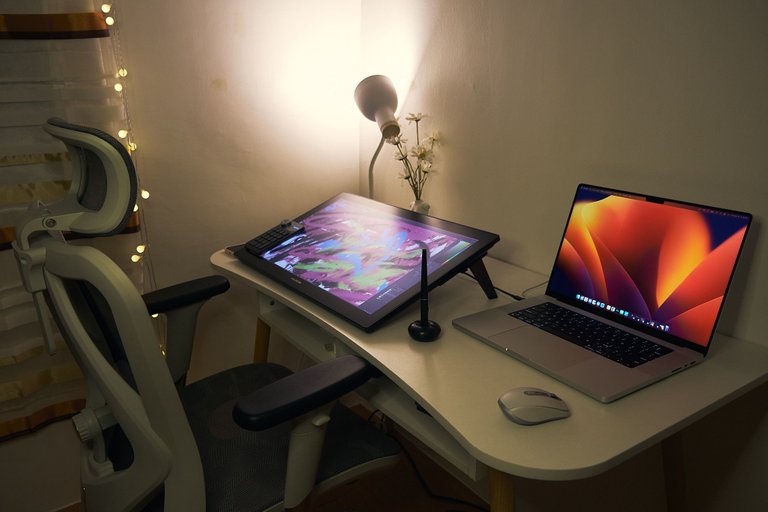 There are some issues with connectivity like sometimes when I start my day, I would need to disconnect and connect again for my Macbook to detect it but I don't know really if the issue is the driver or the cable. Sometimes it takes a few while for me to be able to use the pen but that's just a minor issue really.
With the quality and the price of this pen display, I can say it's really worth it.
I'm enjoying it so far and I can't wait to draw on it!