Saludos amigos de Hive, hoy voy a compartir con ustedes un paseo que realice junto con mi familia al centro comercial Las Américas, de Maracay, estado Aragua.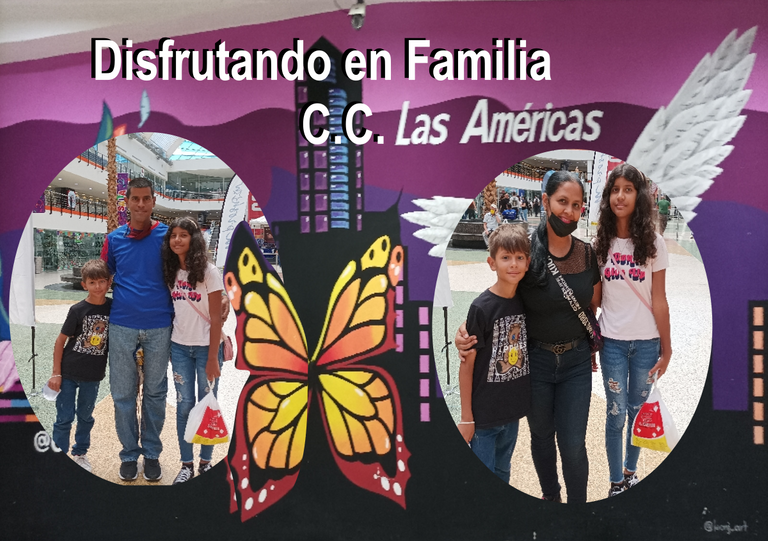 Les cuento que tenía más de dos años que no visitaba este centro comercial debido a la pandemia del Covid 19, estuvimos bastante tiempo encerrados, con mucha preocupación, solamente salíamos a comprar algo de comida y medicamentos, pero gracias a Dios esta pandemia se ha reducido un poco en nuestro país, lo que permitió la apertura nuevamente de los centro comerciales para que las personas puedan salir a realizar sus actividades cotidianas.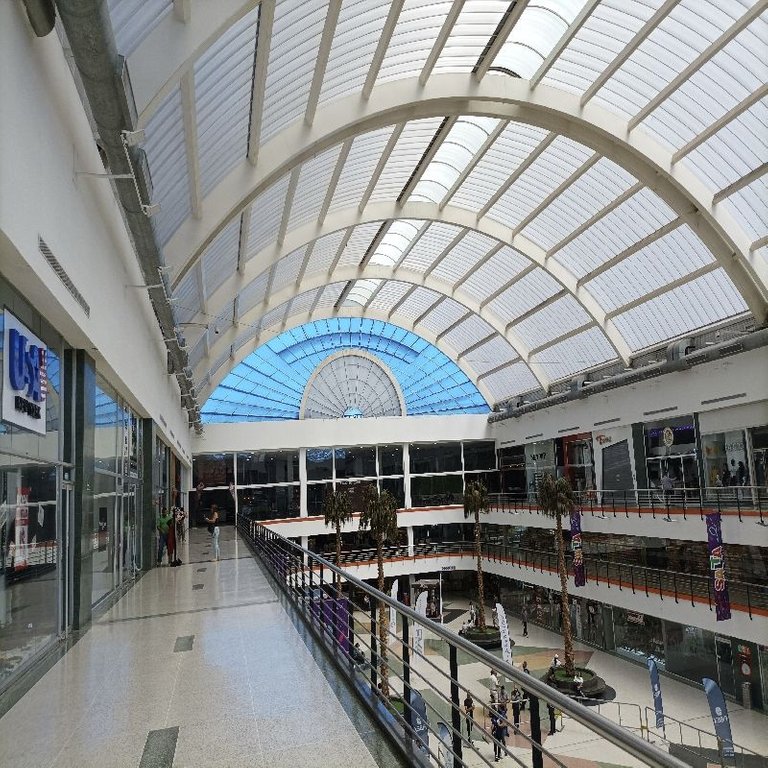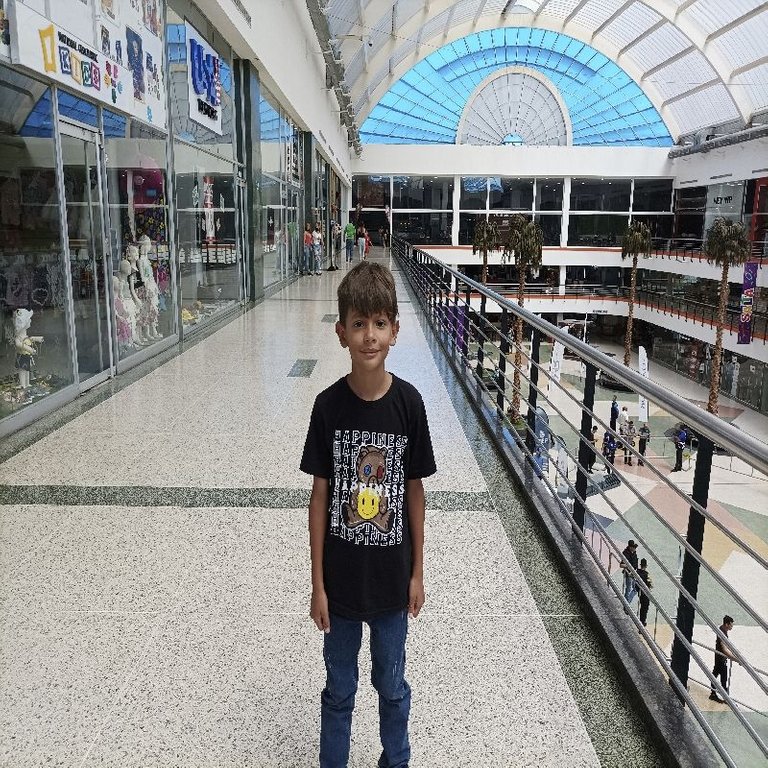 Este viaje fue motivado porque mi hija va a realizar la primera comunión y necesitaba unas telas para realizarle su vestido, entonces decidimos pasar por el centro comercial, mi esposa @lisbethseijas y mi hija se quedaron en la tienda comprando las diferentes telas que necesitaban para su vestido y mi hijo Carlos y yo, hicimos un recorrido alrededor de este bello centro comercial, el cual está en excelente condiciones para pasar un rato agradable.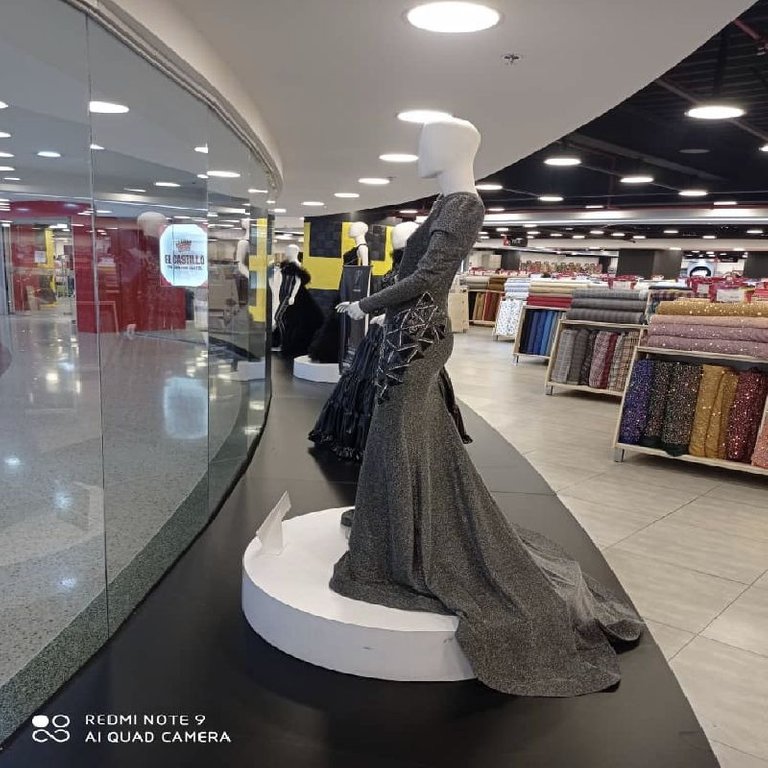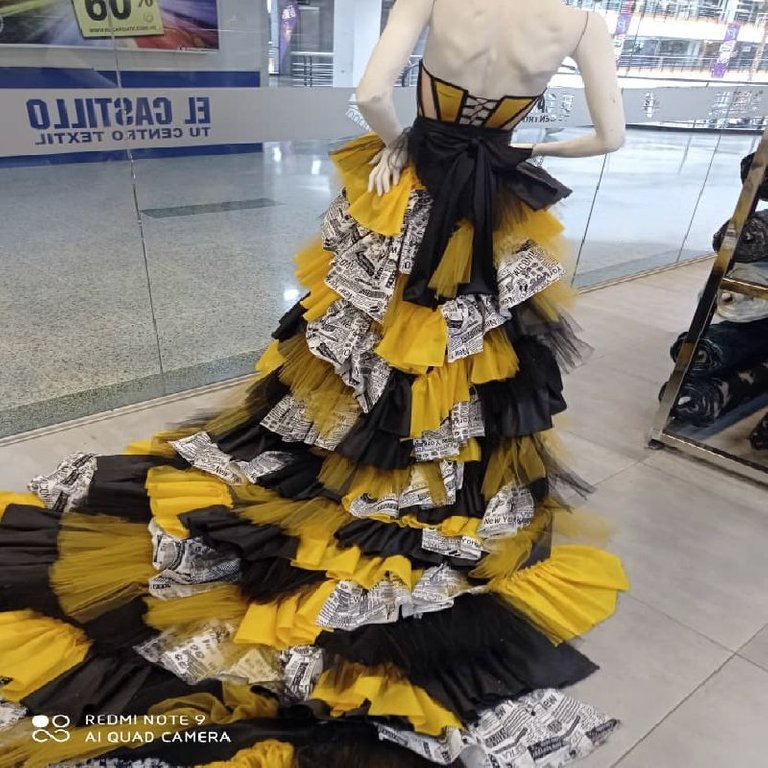 Una de las tiendas que visitamos fue la de deportes, que están muy cerca de la feria de la comida, mi hijo le encantó los diferentes balones de futbolsalas, porque actualmente está practicando este deporte, también observamos los diferentes precios de los zapatos deportivos de marcas que son especiales para carreras y futbolito.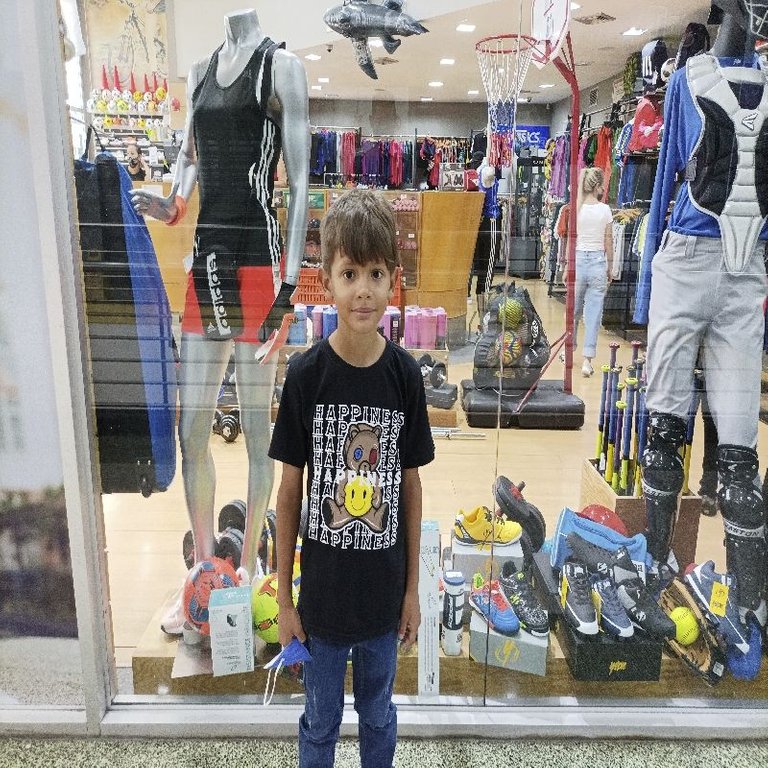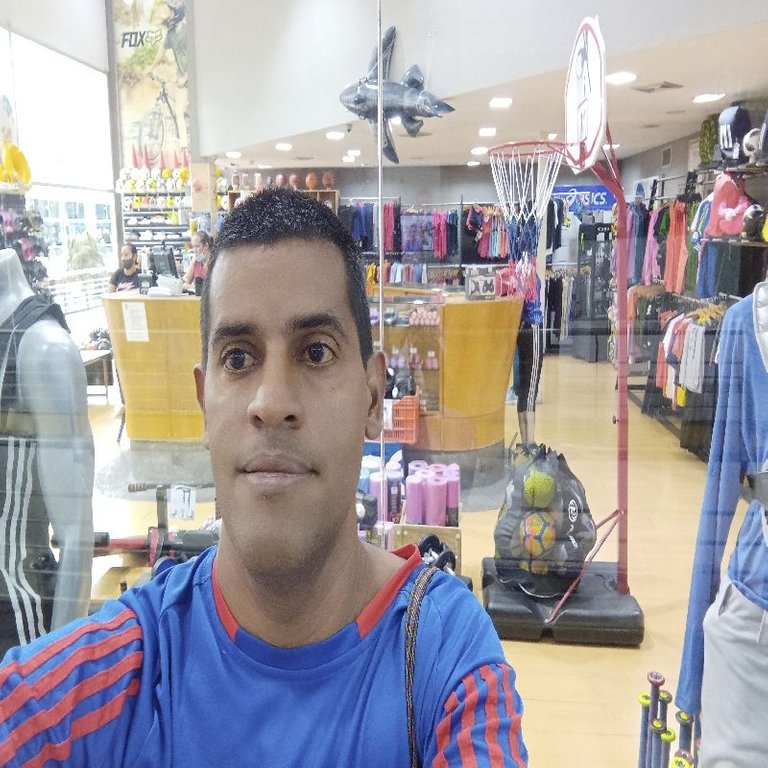 En el recorrido que hice con mis hijos y mi esposa, pudimos apreciar que las instalaciones de este centro comercial está bien cuidada y conservadas, es un espacio de gran atractivo turístico para disfrutar juntos en familia, en una de las paredes tomé algunas fotografías de un hermoso mural donde muestra una inmensa mariposa y los edificios de la ciudad de Maracay.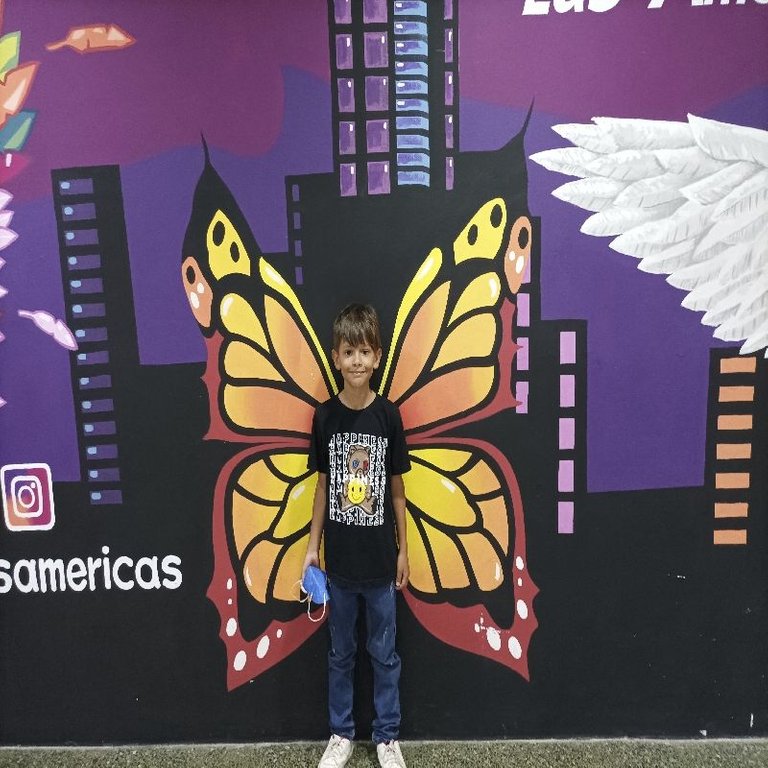 En cuanto al transporte para acceder al centro comercial, ha mejorado mucho, es decir hay camionetas y taxis para escoger de acuerdo a sus gustos y, esto se debe gracias a que hay combustible para que el transporte público funcione y las personas que deseen salir puedan trasladarse sin ningún problema.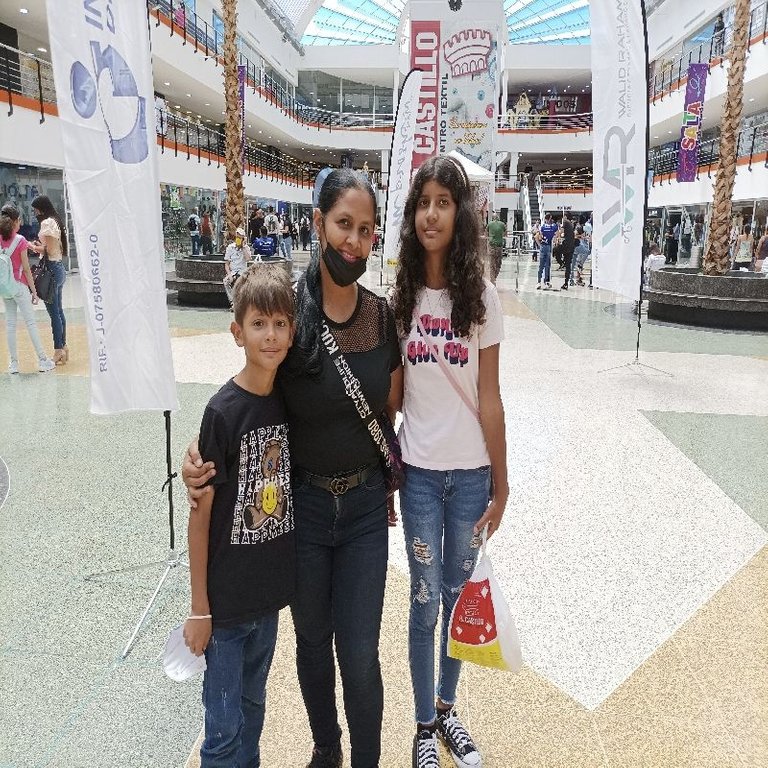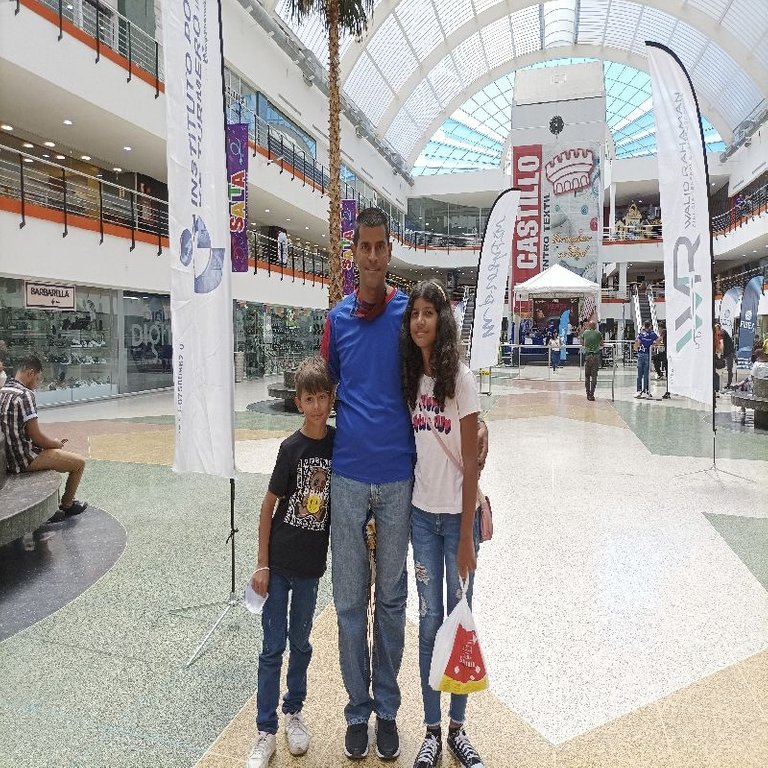 Después de realizar las compras de las telas, nos trasladamos a la feria de la comida, donde elegimos como almuerzo una rica pizza extragrande, el precio me pareció bastante accesible para disfrutar en familia este rico almuerzo. Mis hijos estaba felices porque tenía bastante tiempo que no visitábamos este centro comercial, a pesar de ser un día viernes, había bastante personas en las tiendas y en la parte de la comida.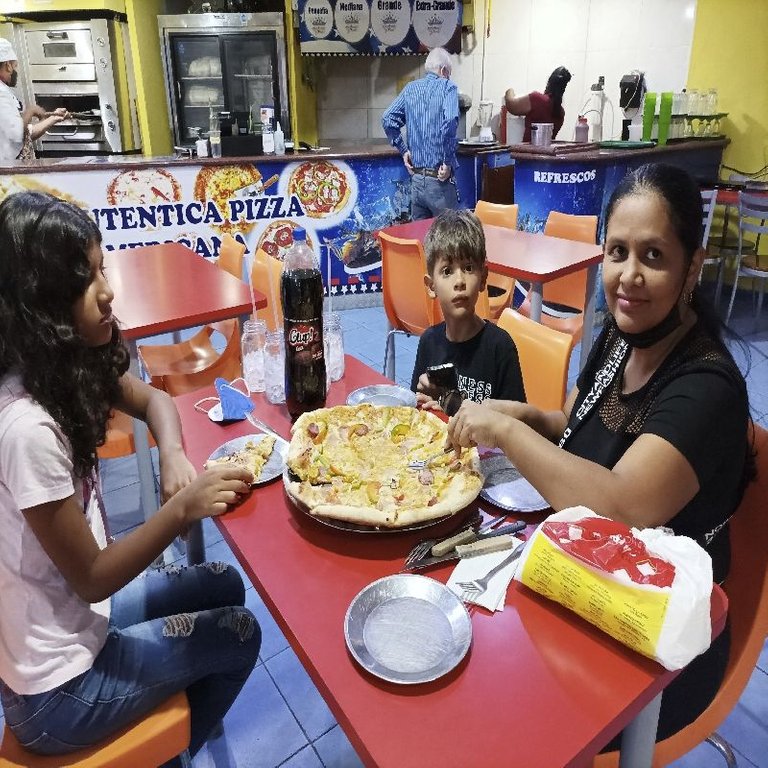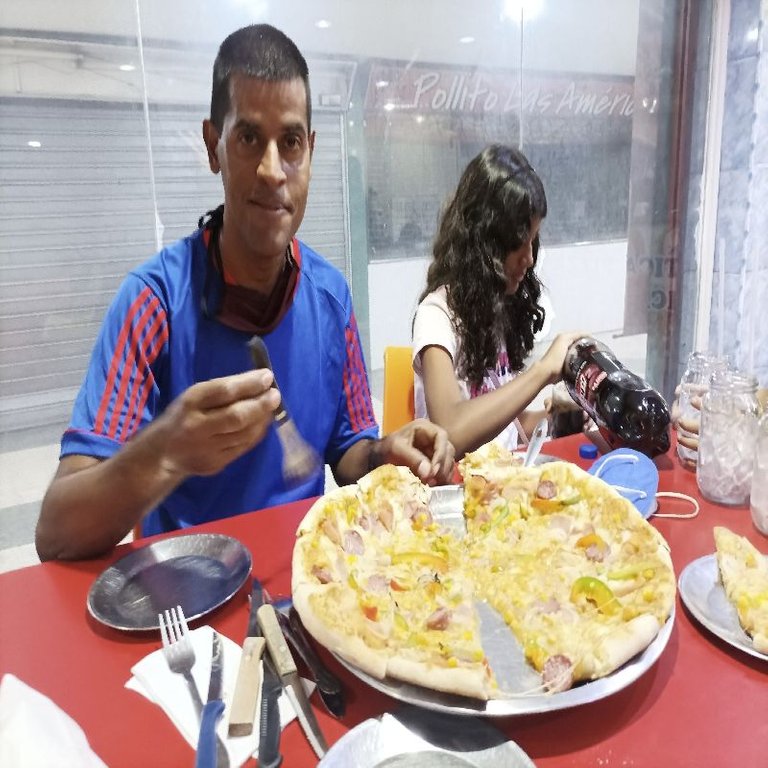 Quiero decirles que es importante apartar un día para compartir en familia, con una rica comida o un helado, para de esta forma salir de la vida cotidiana y disfrutar estos momentos especiales junto con sus hijos. También pasamos por la parte donde está el cine, pero este estaba cerrado, me imagino que lo abre un poco más tarde porque las películas iniciaban a partir de las 2:00 pm de la tarde.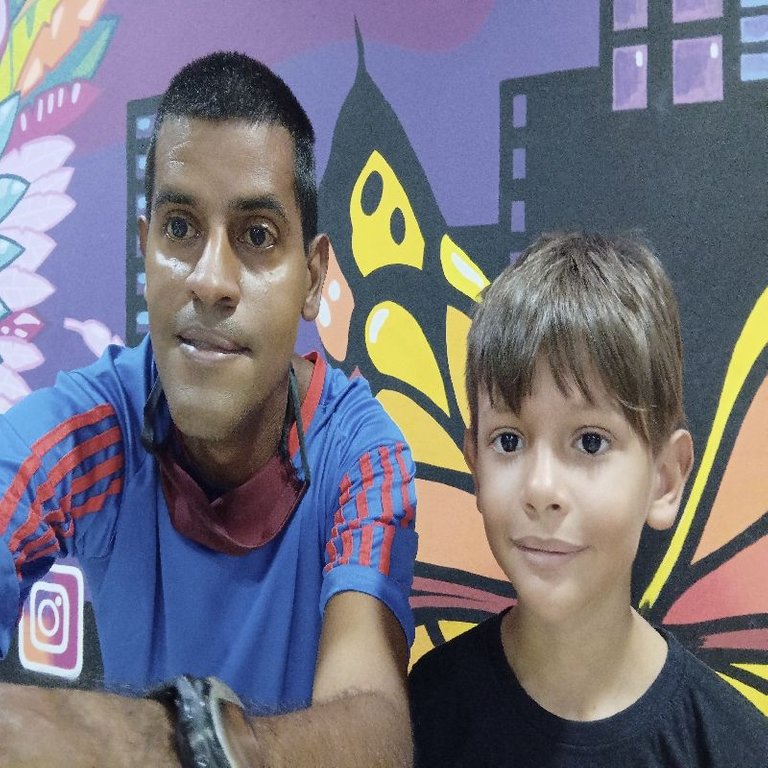 Estos son los momentos especiales que quedan en el recuerdo de nuestras vidas, si tienes tiempo, ve y disfruta en familia para que pases un rato a menos, junto a tu familia.
Fotografías: Teléfono Redmi Note 10 y Redmi Note 9.
Algunas fotografias tomadas por @lisbethseijas


Espero que les haya gustado, esta compartir con mi familia en este centro comercial, nos vemos en una próxima publicación.
English
Greetings friends of Hive, today I am going to share with you a walk that I take with my family to the Las Américas shopping center in Maracay, Aragua state.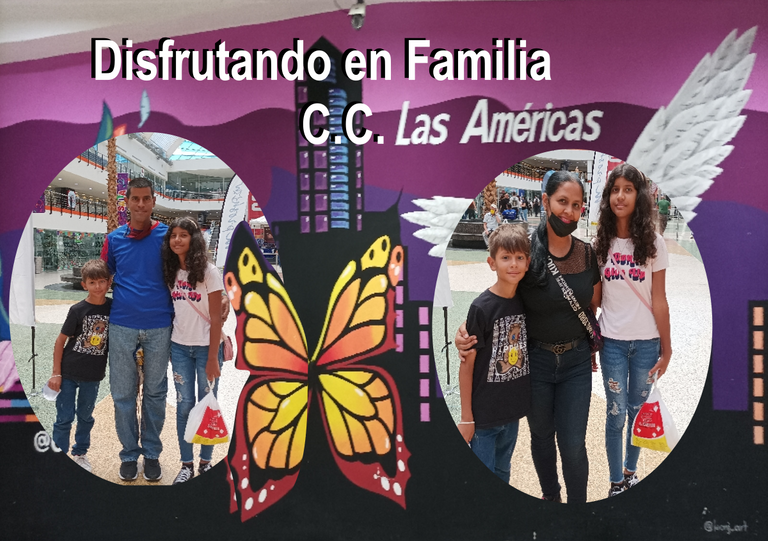 I tell you that I had not visited this shopping center for more than two years due to the Covid 19 pandemic, we were locked up for a long time, with a lot of concern, we only went out to buy some food and medicine, but thank God this pandemic has been reduced a little in our country, which had the reopening of shopping centers so that people can go out to carry out their daily activities.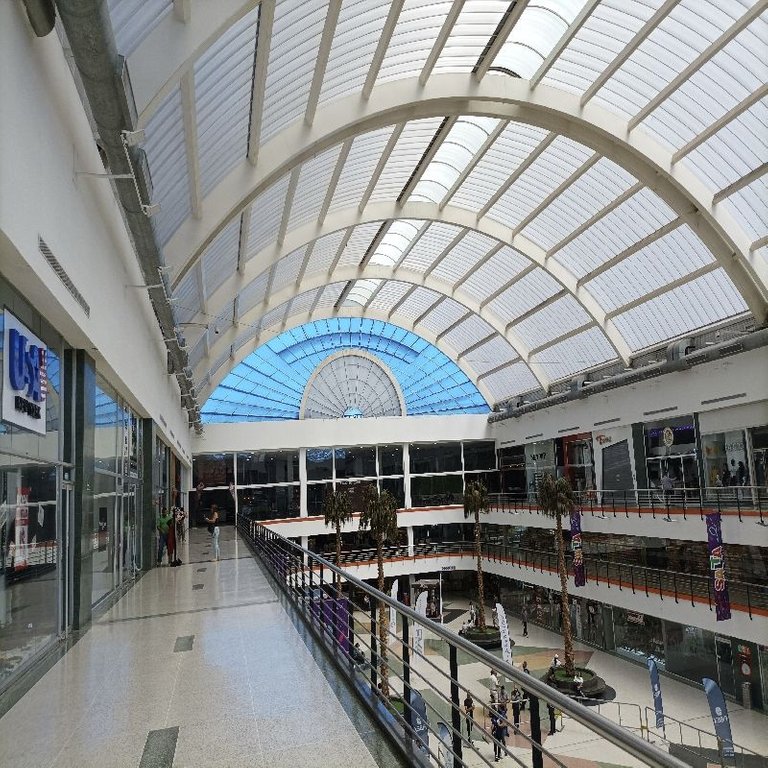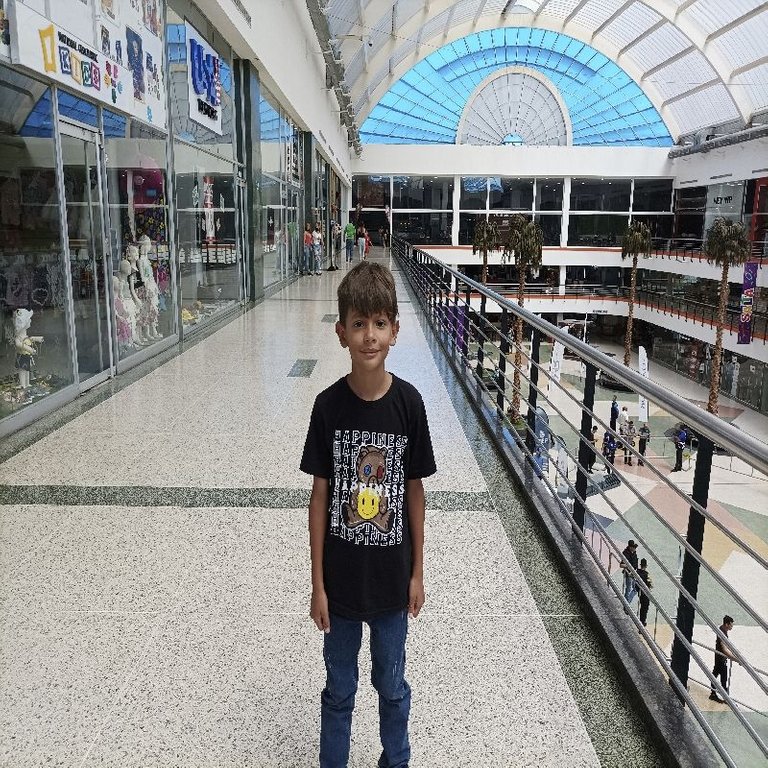 This trip was motivated because my daughter is going to make her first communion and she needed some fabrics to make her dress, so I needed to go to the mall, my wife @lisbethseijas and my daughter stayed in the store buying the different fabrics they needed for her My son Carlos and I took a tour around this beautiful shopping center, which is in excellent condition to spend a pleasant time.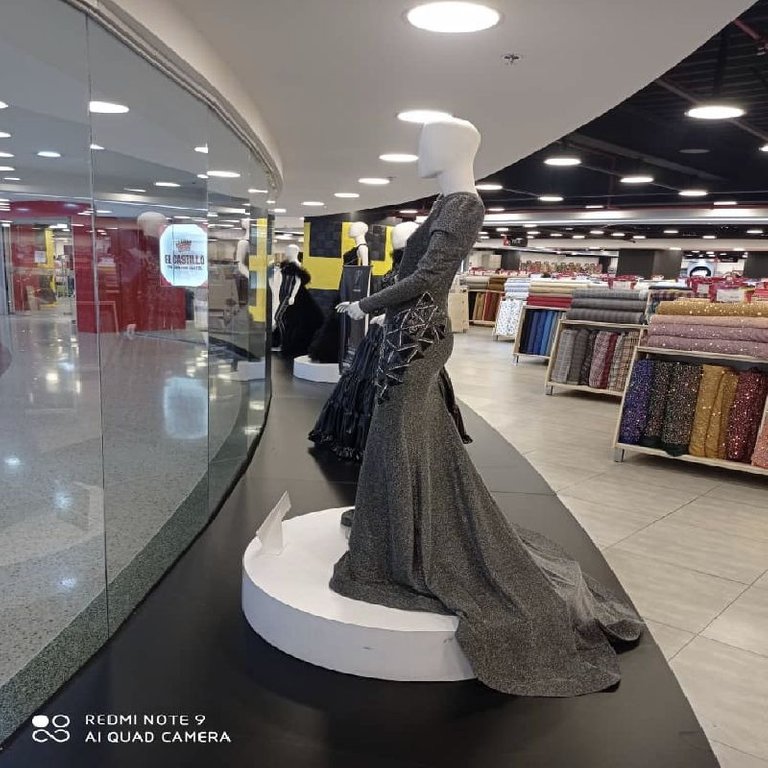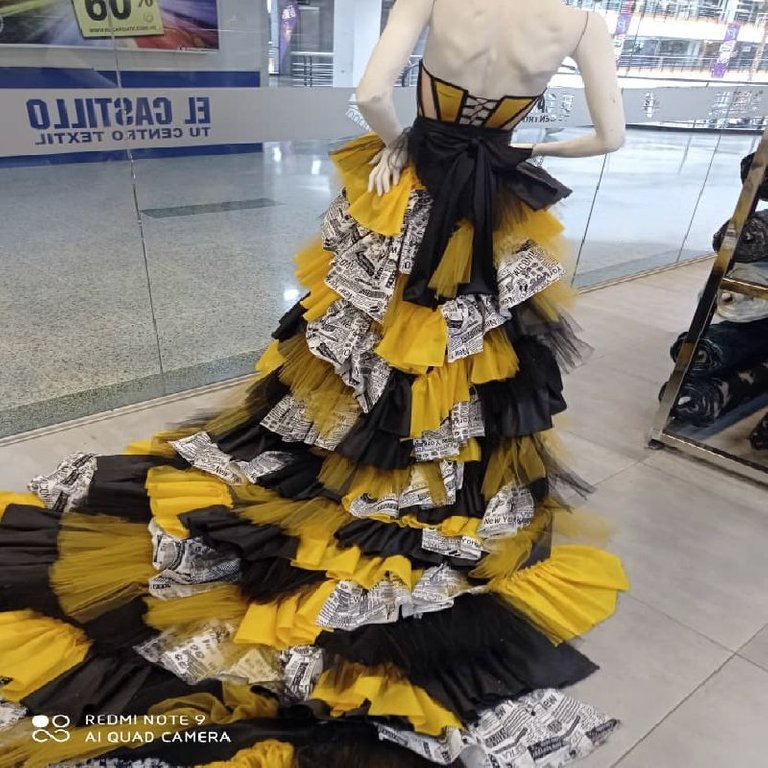 One of the stores we visited was the sports store, which is very close to the food fair, my son loved the different indoor soccer balls, because he is currently practicing this sport, we also observed the different prices of brand sports shoes that are special for races and foosball.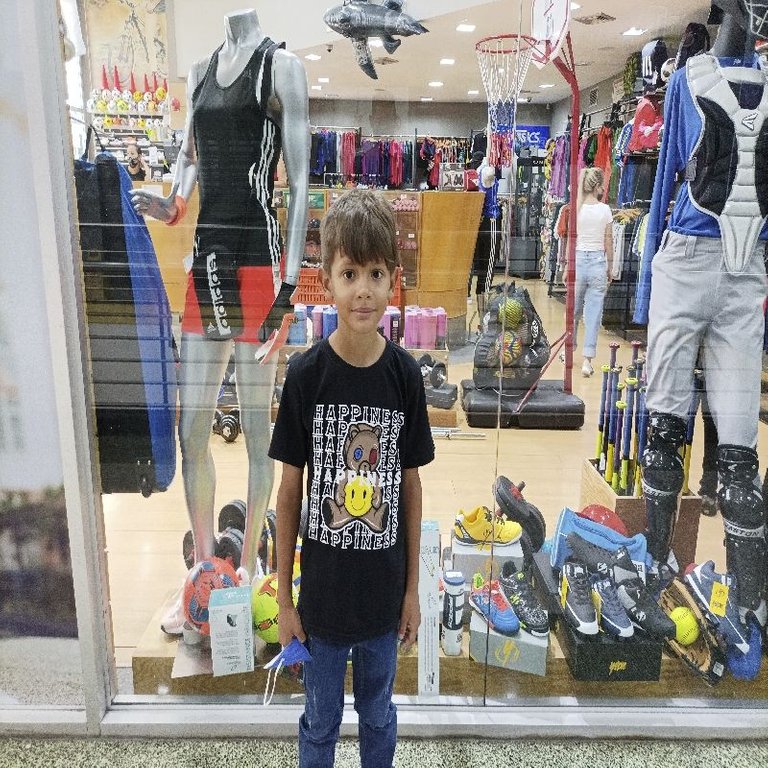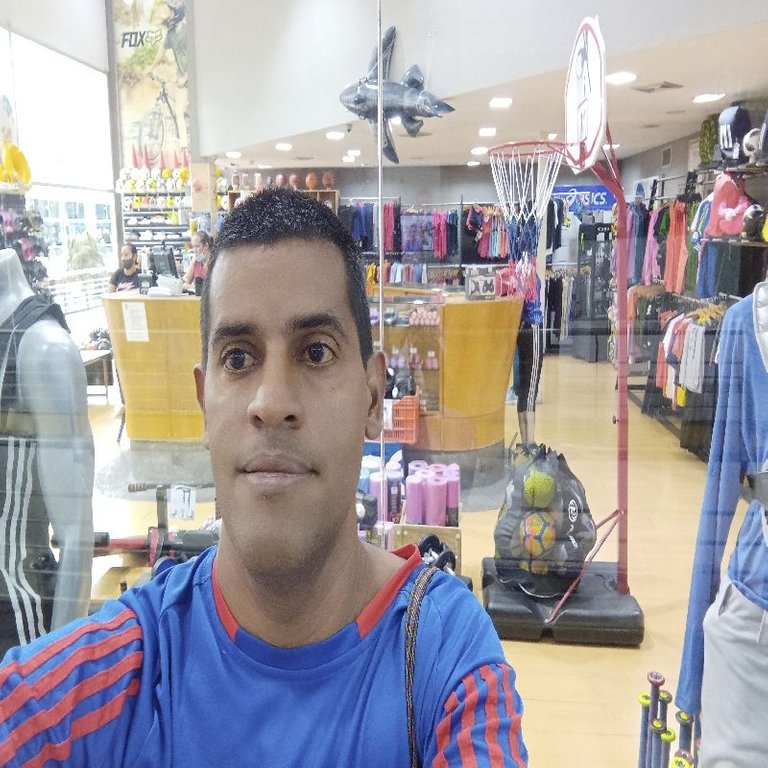 In the tour that I took with my children and my wife, we were able to appreciate that the facilities of this shopping center are well cared for and preserved, it is a space of great tourist attraction to enjoy together as a family, on one of the walls I took some photographs of a beautiful mural where it shows a huge butterfly and the buildings of the city of Maracay.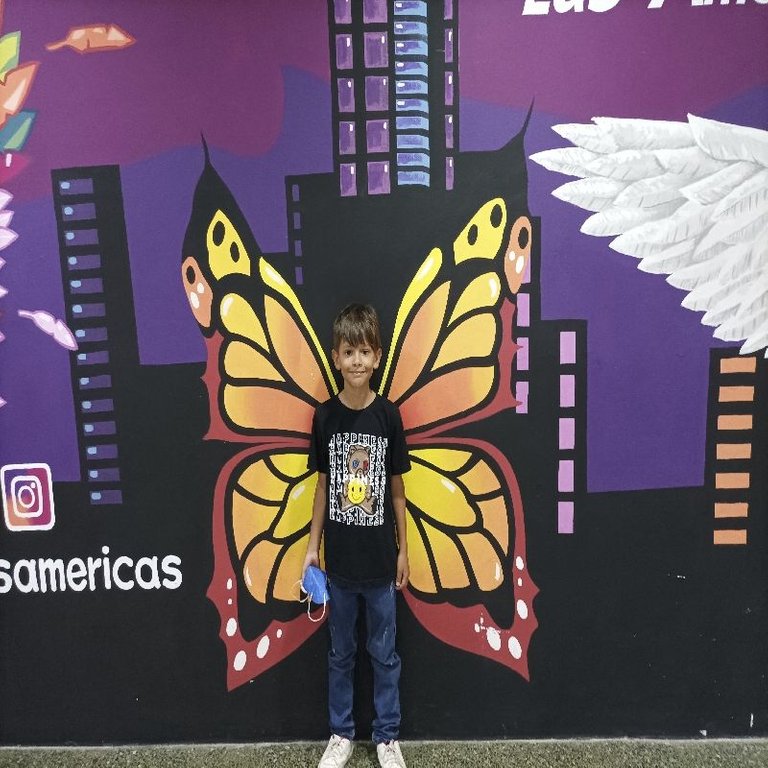 As for transportation to access the shopping center, it has improved a lot, that is, there are vans and taxis to choose from according to your tastes, and this is due to the fact that there is fuel for public transportation to work and people who want to go out can move without any problem.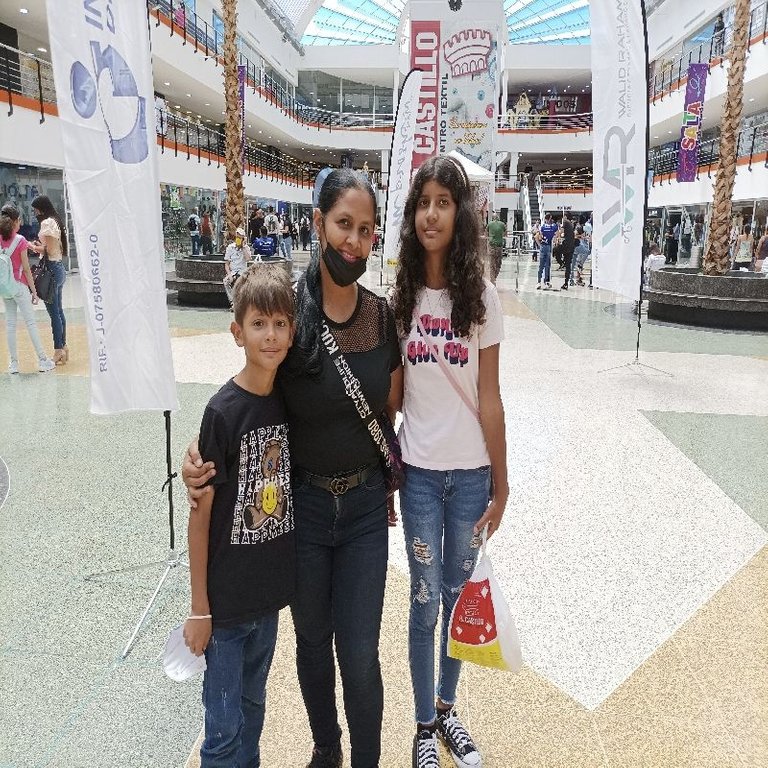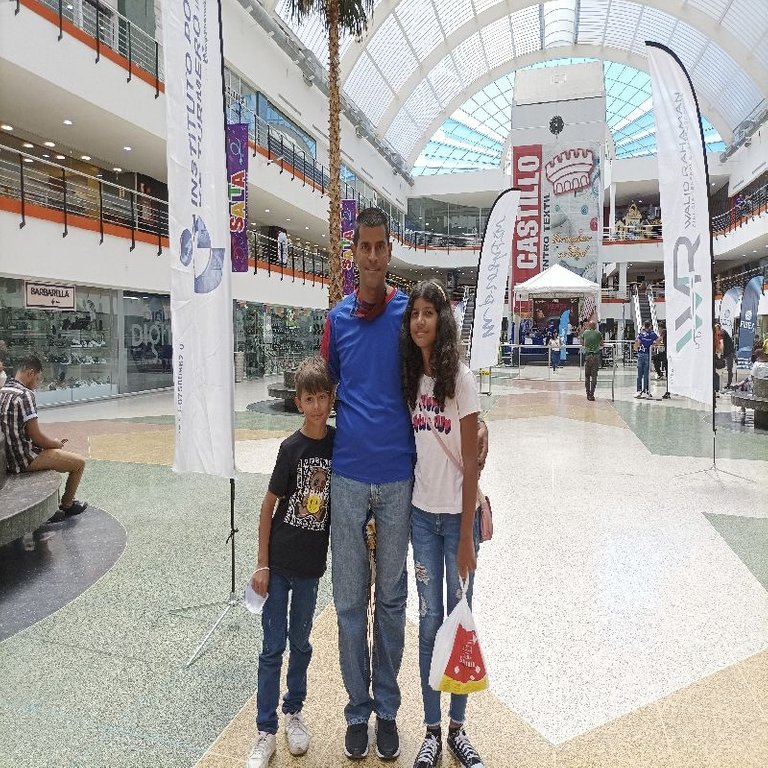 After shopping for the fabrics, we went to the food fair, where we chose a delicious extra-large pizza for lunch. The price seemed quite affordable to enjoy this delicious lunch with the family. My children were happy because it had been a long time since we visited this mall, despite it being a Friday, there were quite a few people in the stores and in the food section.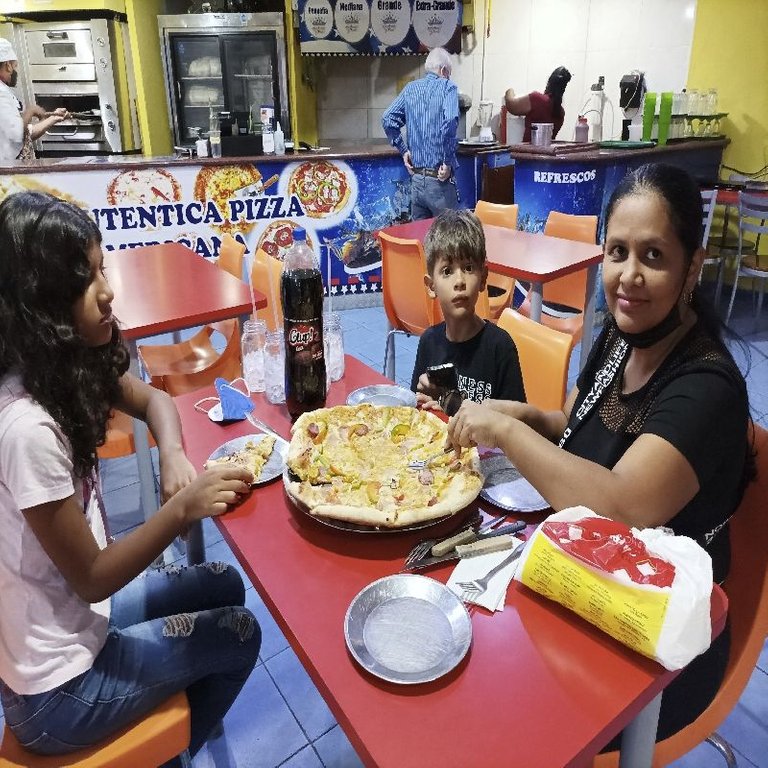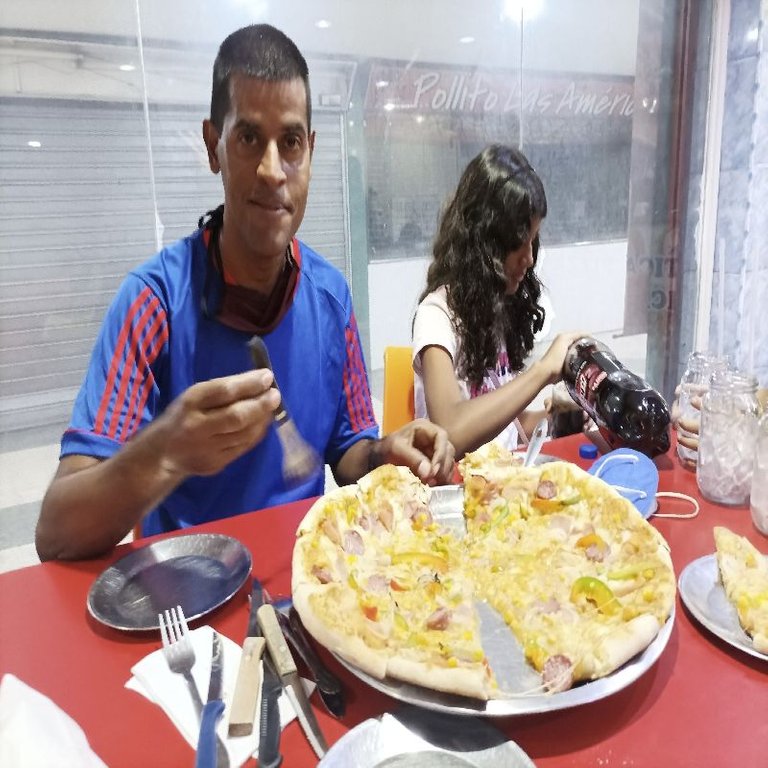 I want to tell you that it is important to set aside a day to share with your family, with a delicious meal or an ice cream, in order to get out of everyday life and enjoy these special moments together with your children. We also passed by the part where the cinema is, but it was closed, I imagine it opens a little later because the movies start at 2:00 pm in the afternoon.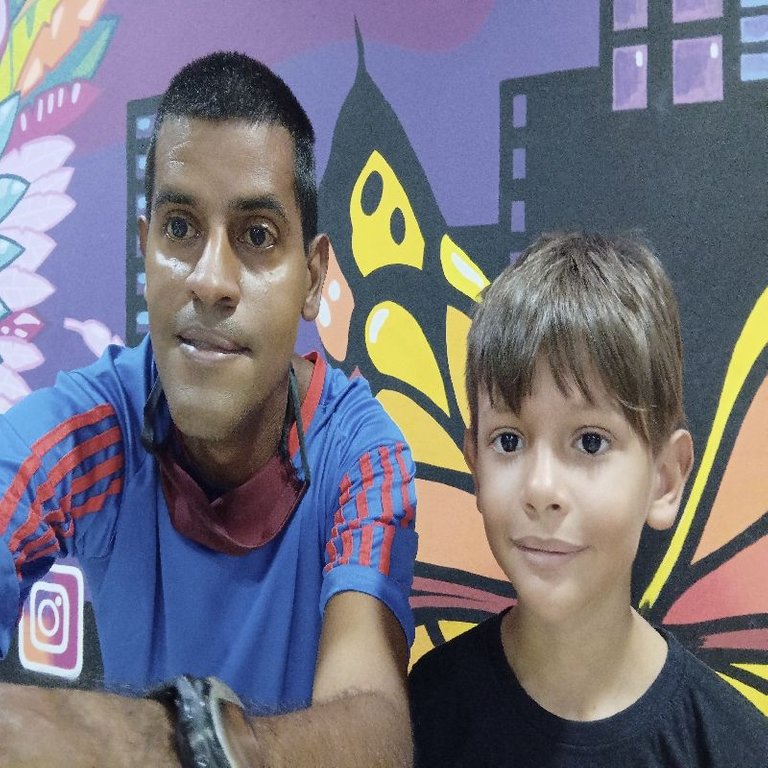 These are the special moments that remain in the memory of our lives, if you have time, go and enjoy with your family so that you spend a little time less, with your family.
Photos: Redmi Note 10 phone and Redmi Note 9.
Some photos taken by @lisbethseijas


I hope you liked it, this sharing with my family in this shopping center, see you in a future publication.