Greetings dear friend I join this initiative of the month of love and Friendship, I appreciate the space where we can write all the things that we like and help us grow, also the space where we nourish ourselves by reading other love stories.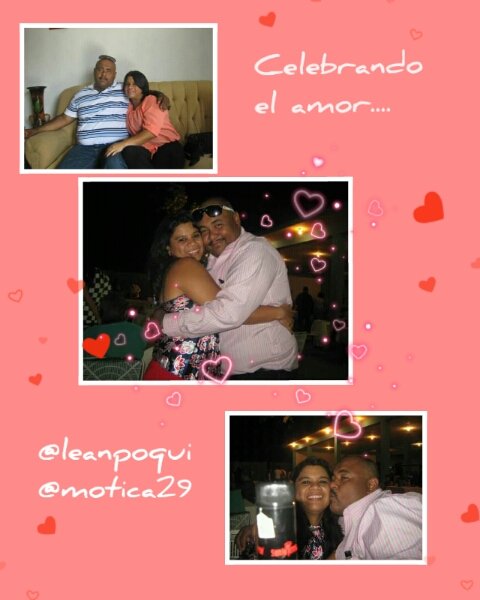 .
To tell you about my love with Leandro is to tell you a story with many nuances, it has been a volcano of many emotions, in which we have taken stumbles, suffered and cried, but also enjoyed from the beginning until these 9 years everything that life has given us.
With him I can say that I have lived the mature love, the one that makes you see more the virtues than the defects, and that leads you to change everything that damages the relationship.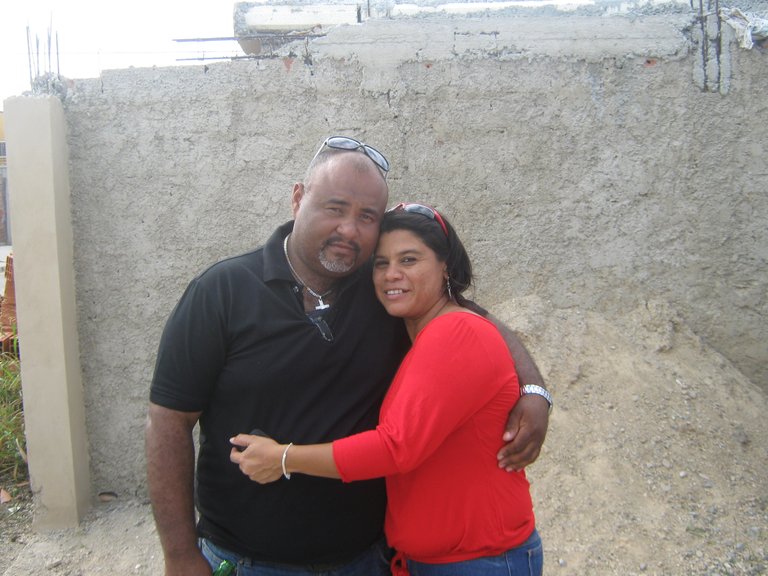 We have not had much luck when it comes to celebrate an anniversary or the day of love and friendship, however, we try to enjoy the moments of joy that life allows us to have and try to make our daughters value and treasure those moments, total the day of love is every day, we do not have to wait for a specific day.
We enjoy watching movies together and even cry when we watch them, the same happens with music, we enjoy them and we are ecstatic to hear them, we have learned to respect our different tastes and enjoy the tastes in common.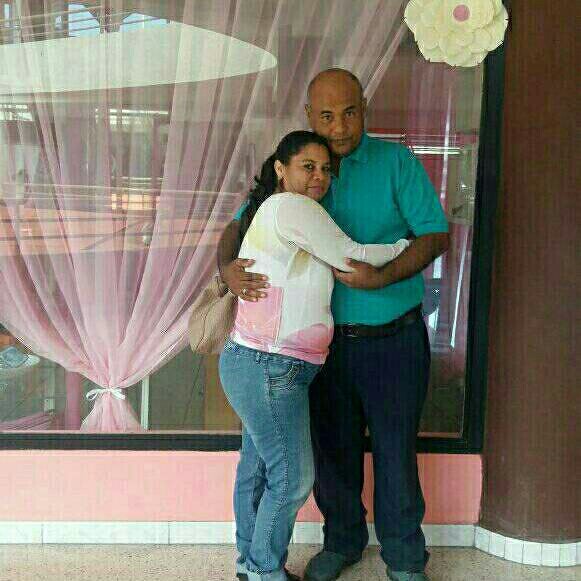 .
I love to see him laugh out loud, and the conversations we have for hours, his love and his dedication to this love that unites us, I only ask God to give us the opportunity to achieve the goals set for our welfare and that of our family.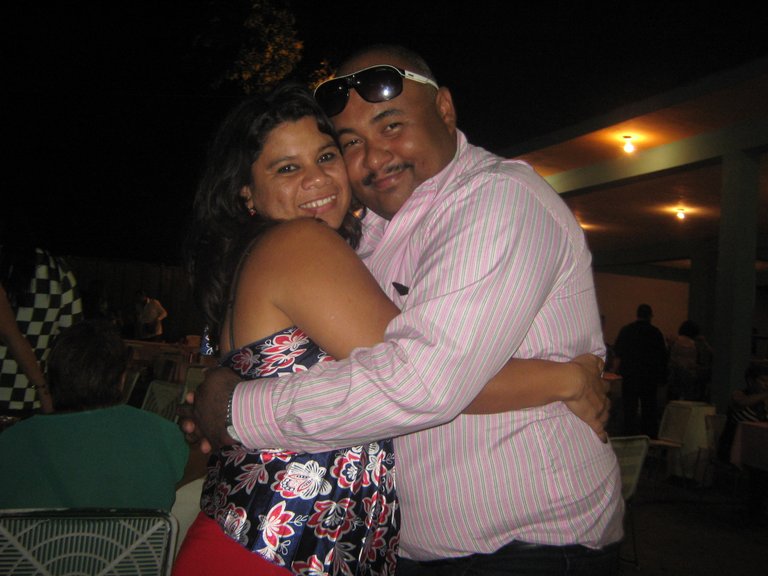 1 DESCRIBE THAT PERSON IN 3 WORDS
Loving
Occurring
Dedicated
HOW DID YOU MEET?
Through a cousin of his who worked with me, he went to pick her up at work and my friend gave me the tail, instead of taking me to my house he took us to the workers party of the company he belonged to, however, there he didn't take me into account and I didn't take him into account.
3 WHAT WERE YOUR FIRST IMPRESSIONS WHEN YOU SAW THIS PERSON FOR THE FIRST TIME?
I didn't like him very much, but he was my friend's cousin and I had to treat him cool.
4 AN ANECDOTE THAT YOU REMEMBER BETWEEN THE TWO OF YOU
The first time we went out he invited me to a party of a coworker who was going to have a vallenato group, I like this musical genre and after several times of having refused to go out with him, I accepted, to my surprise the group and the party was a total failure and he decided to save the night by inviting me to a tasca that was near where we were and there our story began.
WHAT GIFTS DO YOU LIKE TO RECEIVE AND WHAT GIFTS DOES HE LIKE TO RECEIVE?
I like any kind of gift as long as he has given it to me with love, however, I love chocolates, roses, perfumes, desserts, dinner outings, and if I start to detail I do not finish hahaha, he likes books, collects music, likes perfumes, but especially a good plate of seafood, he enjoys like me the walks, especially to the beach.
HOW IMPORTANT IS IT FOR YOU TO HAVE MET THIS PERSON?
Very important, through the time we have been together and everything we have lived through, I feel that God had prepared us for each other.
In him I have found many of the characteristics I was looking for in the man of my dreams, nothing is perfect, but we enjoy each other's presence very much.
WHAT DO YOU ADMIRE IN THIS PERSON?
I admire many things, his ability to forgive and do good to those who have done him wrong.
His dedication and love for his family, parents siblings nephews nieces uncles cousins and cousins and above all his love for his children and for me.
I also admire her dedication to the commitments she makes on certain occasions.
And in these last 3 years I admire his dedication to the service of God and his fellow men.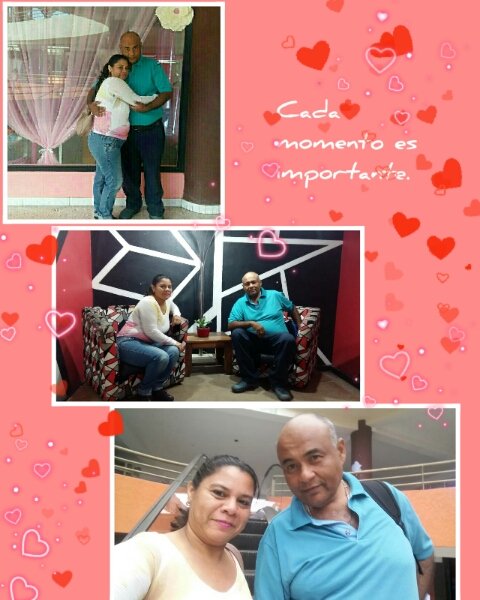 ---
*Thank you for making it this far, I would love to know if you liked my post.
---
Photographs of my property are in our personal and family albums posted in our social networks.
Text translated from Spanish to English with Deepl language translator.
Pictures decorated with youcallage image editor.
---
---
Saludos queridos amigo me uno a esta iniciativa del mes del amor y la Amistad, agradezco el espacio donde podemos escribir todas las cosas que nos gustan y nos ayudan a crecer, también el espacio donde nos nutrimos al leer otras historias de amor.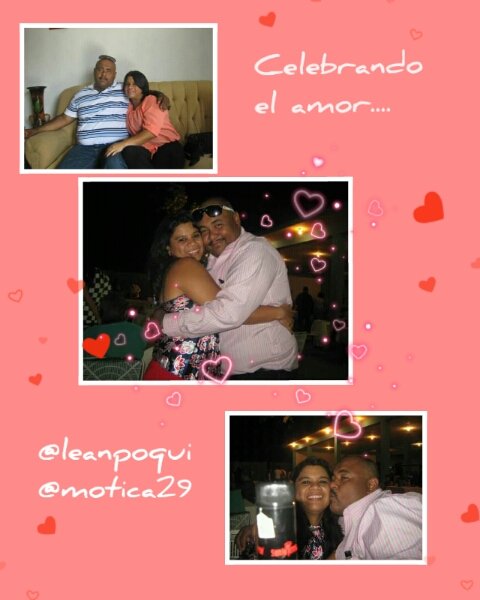 Contarles sobre mi amor con Leandro es contarles una historia con muchos matices, ha sido un volcán de muchas emociones, en los que hemos llevado tropiezos, sufrido y llorado, pero también disfrutado desde el principio hasta estos 9 años todo lo que la vida nos ha regalado.
Con el puedo decir que he vivido el amor maduro, aquel que te hace ver más las virtudes que los defectos, y que te lleva a ir cambiando todo aquello que daña la relación.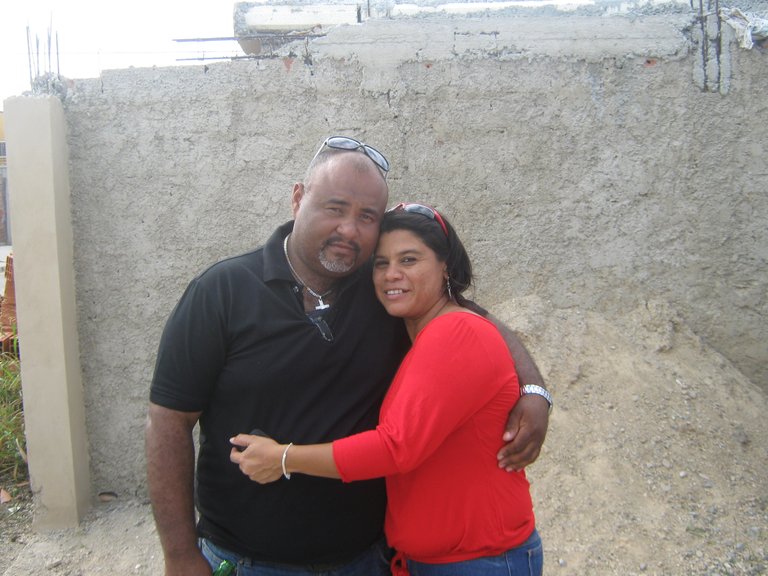 No hemos tenido mucha suerte a la hora de celebrar algún aniversario o el día del amor y la amistad, sin embargo, tratamos de disfrutar de los momentos de alegría que la vida nos permite tener y tratamos de hacer que nuestras hijas valoren y atesoren esos momentos, total el dia del amor es todos los dias, no tenemos que esperar un dia especifico.
Disfrutamos de ver películas juntos y hasta lloramos al verlas, igual nos pasa con la música, las disfrutamos y nos extasiamos al escucharlas, hemos aprendido a respetar nuestros gustos diferentes y a disfrutar de los gustos en comunes.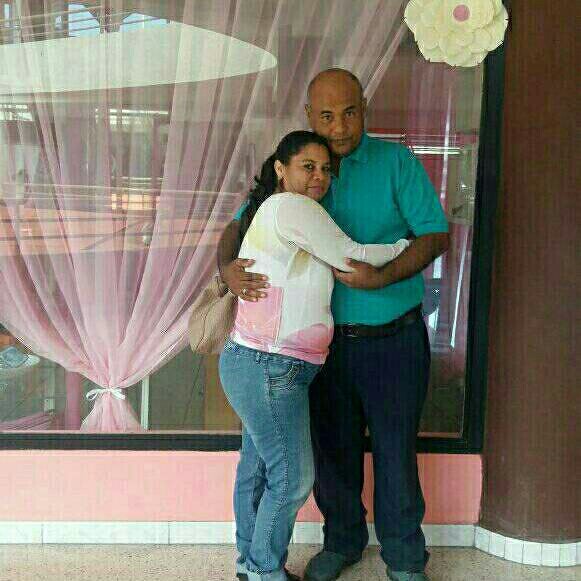 Adoro verlo reír a carcajadas, y las conversaciones que mantenemos por horas, su amor y su entrega a este amor que nos une, solo le pido a Dios que nos dé la oportunidad de poder lograr las metas fijadas para nuestro bienestar y el de nuestra familia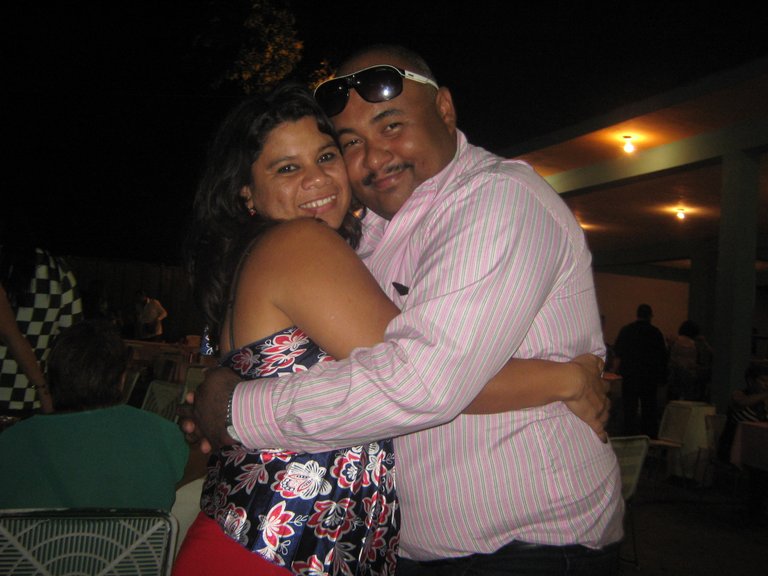 1 DESCRIBE ESA PERSONA EN 3 PALABRAS
Amoroso
Ocurrente
Dedicado
2 ¿COMO SE CONOCIERON?
Por medio de una prima de el que trabajaba conmigo, él fue a buscarla al trabajo y mi amiga me dio la cola, en lugar de llevarme a mi casa nos llevó a la fiesta de los trabajadores de la empresa a la que el pertenecía, sin embargo, allí ni me tomo en cuenta ni yo a él.
3 ¿CUALES FUERON TUS PRIMERAS IMPRESIONES AL VER POR PRIMERA VEZ A ESA PERSONA?
Me pareció una persona echona y hasta arrogante en cierta manera, no me simpatizo mucho, pero era el primo de mi amiga y tocaba tratarlo chévere.
4 UNA ANÉCDOTA QUE RECUERDES ENTRE AMBOS
La primera vez que salimos me invito a una fiesta de un compañero de trabajo que iba a tener un grupo vallenato, a mí me gusta este género musical y después de varias veces de haberme negado a salir con él, acepte, para mi sorpresa el grupo y la fiesta fue un total fracaso y el decidió salvar la noche invitándome a una tasca que quedaba cerca de donde estábamos y allí si comenzó nuestra historia.
5 ¿QUE REGALOS TE GUSTA RECIBIR Y QUE REGALOS LE GUSTA RECIBIR A EL?
A mí me gusta cualquier tipo de regalos siempre y cuando me lo haya dado con amor, sin embargo, me encantan los chocolates, rosas, perfumes, postres, salidas a cenar, y si me pongo a detallar no termino jajaja, a él le gustan los libros, colecciona música, le gustan los perfumes, pero sobre todo un buen plato de comida a la marinera, disfruta al igual que yo de los paseos, sobre todo a la playa.
6 ¿CUAN IMPORTANTE ES PARA TI HABER CONOCIDO A ESTA PERSONA.?
Muy importante, a través del tiempo que llevamos y todo lo que hemos vivido, siento que Dios nos tenía preparados el uno para el otro.
En el he encontrado muchas de las características que buscaba en el hombre de mis sueños, nada es perfecto, pero disfrutamos mucho de la presencia el uno del otro.
7 ¿QUE ADMIRAS DE ESA PERSONA?
Admiro muchas cosas, su capacidad para perdonar y hacer el bien a quien le ha hecho mal.
Su dedicación y amor por su familia, padres hermanos sobrinos tíos primas y primos y sobre todo el amor hacia sus hijos y hacia mí.
También admiro su entrega a los compromisos que asume en determinadas ocasiones.
Y en estos últimos 3 años admiro su entrega al servicio de Dios y sus semejantes.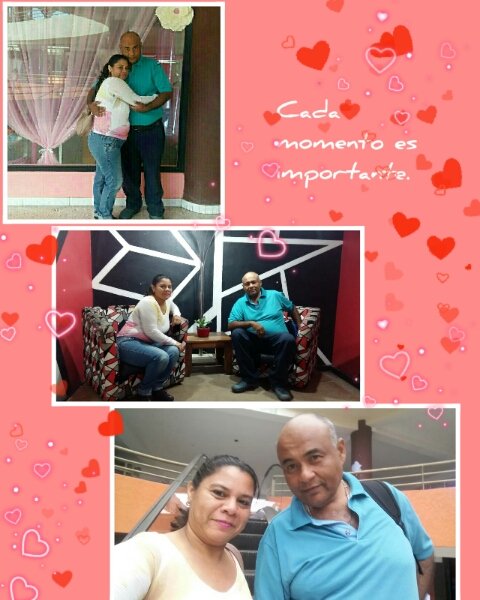 ---
Gracias por llegar hasta aqui, me encantaria saber si te gusto mi post.
---
Fotografias de mi propiedad estan en nuestros albumes personales y familiares colocadas en nuestras redes sociales.
Texto traducido del español al ingles con Deepl traductor de idiomas.
Fotografias decoradas con el editor de imagenes youcallage.