Yoo Hello Hello, Welcome back to my digital art series
Ok today I manage to make special art work using the fractal art that I made on Aphophysis app.
I manage to make world cup art using them, and also little edit in photoshop.
W all know that this year's world cup has gave us so many great result, some are even not predictable. Who will ever think and predict Germany will go home this soon?
Then It will be really interesting to see who will bring home this tournament.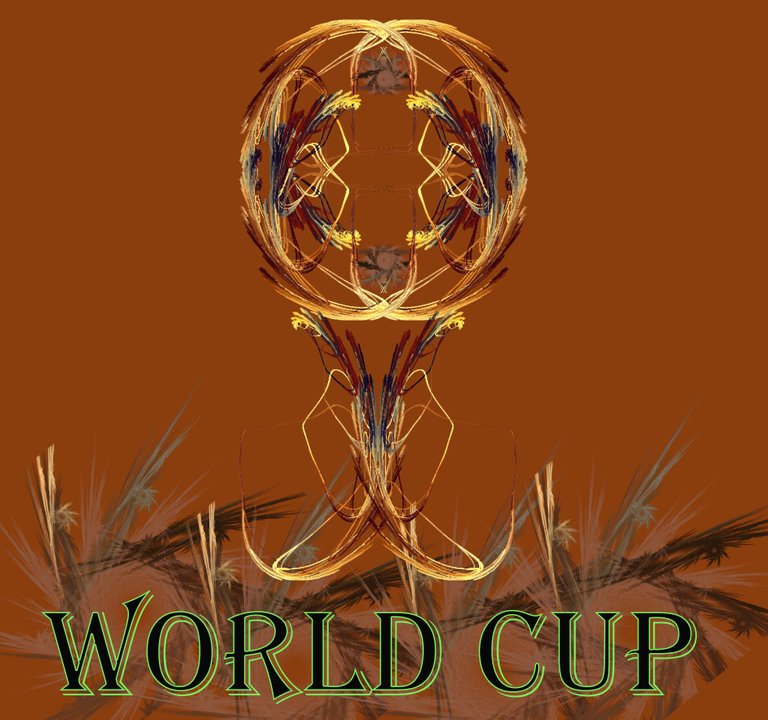 ---
---