Christ on the cross overcame sin, disease, death and all the forces of darkness; He ascended to the place where the heavenly Father's throne is, and right now is seated at his right hand as a sign of victory.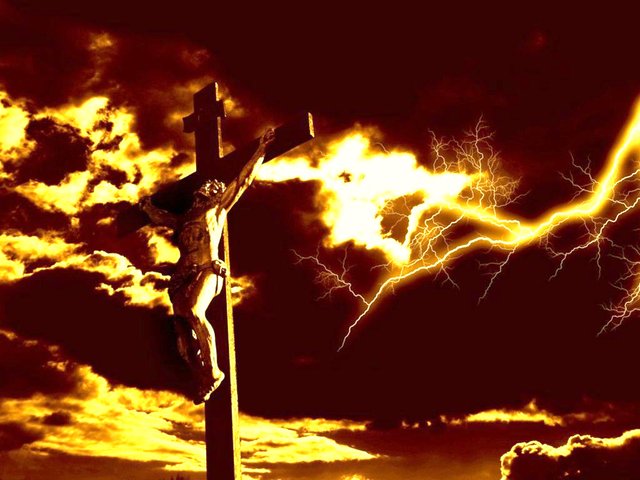 Imagen source
But thanks be to God, who always leads us to triumph in Christ Jesus, and through us manifests everywhere the smell of his knowledge.
2 Corinthians 2:14 King James Version (RVR1960)
We must continually thank God for the greatness of the power that he shed upon his beloved Son Jesus Christ to break the curse of humanity's sin, through the blood of Jesus. With this action of Jesus on the cross, the powers of darkness over man were destroyed. Christ broke the chains of sin to set man free.
The cross is the final seal of Christ's redemptive work for the entire world. There Christ gave the great defeat to Satan and the angel of death. So if someone is in Christ, he is now a new creation, free from all bondage to darkness and sin. Christ died in the place that corresponded to man for his sin, but, in the same way, he rose to bring the crown of life to the Christian people. We are more than conquerors in Christ.
In Christ's wounds on the cross were all our diseases, therefore, we declare that in Christ we have healing. In Christ we have victory over disease.
Death could not stop the power of Christ when he descended to the depths of the earth, and when Christ rose, he overcame death and forever sealed the resurrection of all believers in Christ. We have no reason to be afraid of the things that are happening right now in the world. In Christ there is victory and in the blood of Christ we have been redeemed from every curse.
We must firmly believe that in "Christ we are always victorious." There is no defeat for the children of God. There was no defeat for Daniel in the lion's den, there was no defeat for the three young Hebrews in the fiery furnace, there was no defeat for David when he faced Goliath; and there was no defeat for Christ on the cross either, because on the third day he rose to give victory to all who believe in him.
And everywhere we preach Christ we carry the fragrant aroma of salvation for all humanity. Christ lives and is our victory, in this present time and in the time to come.