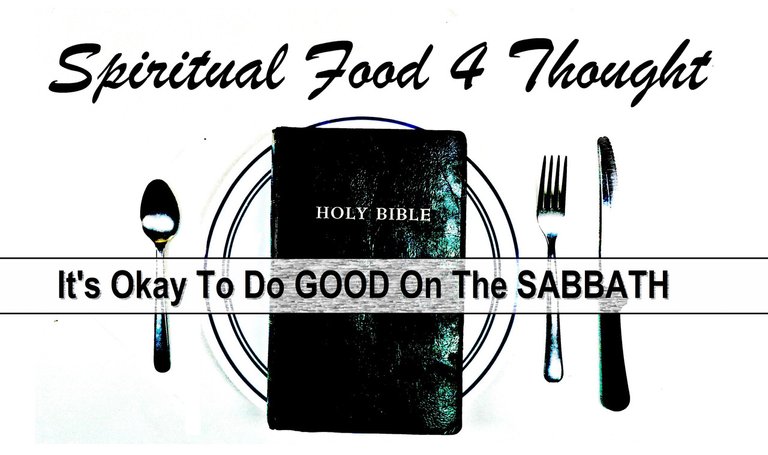 Hmm... but it's never okay to do evil, so what's that mean?
Sometimes, people point to verses that say it's okay to do good on the Sabbath as possible evidence that's it's okay to whatever they want on the Sabbath, ignoring the actual fourth commandment completely. In this video, I share what Jesus says about doing good on the Sabbath, and provide some food for thought.

It's Okay To Do GOOD On The SABBATH - VIDEO

Until next time…
Make today special!
---