WELCOME TO THE HEARTCHURCH INTERNATIONAL CHRISTIAN MINISTRY BLOG
Happy start to the week for everyone, we are starting week 1 of our challenge, in this phase it consists of making messages alluding to our website:
It is vitally important to create a dynamic website that integrates a corporate blog and that is useful for anyone interested in the product or service we offer, it is useless to have a website that is not updated and is not even positioned correctly For the main keyword of our organization, in this sense we will be doing our digital marketing with specific publications of what we will get with our landing page.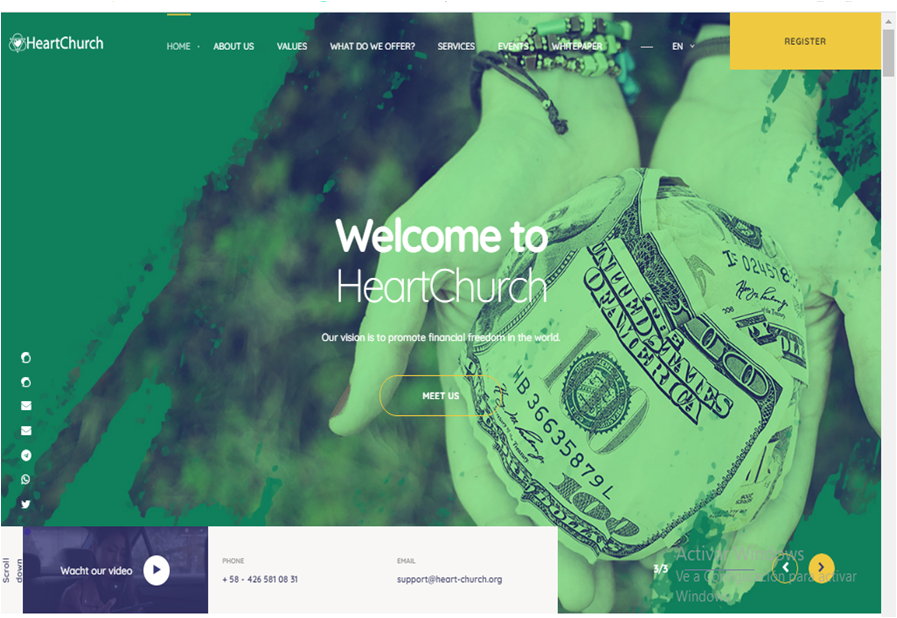 THE INITIAL CHALLENGE


Week 1.
1.-Enter the landing page and make an informative blog about what can be done on this website.https://www.heart-church.org.
2.-Be creative, investigate, act as a tutor to teach new users from what is the token heart to how to install a wallet. (Basically theory)
---
---
Our curation system will be focused on blogs with content related to scheduled activities.
Any questions or suggestions are communicated through the channels:
https://t.me/steemchurch_telegram
Telegram:@darlenysugas
My life belongs to God and neighbor, while there is encouragement in me, it will be an honor to do everything I can to bless the land.
- DARLENYS UGAS
THANK YOU TO ALL WHO WRITE EVERY DAY IN OUR COMMUNITY!
EXPRESS THE LOVE OF JESUS THROUGH: