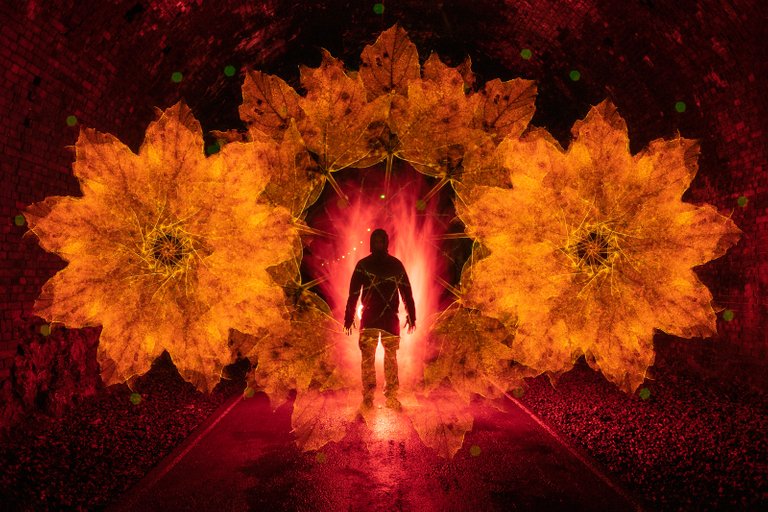 Good evening Hiveworld. I hope you are all keeping well and that life is good. Another working week is coming to an end and a 4 day week for me. I'm off on an light painting mini-break to the Peak District on Friday, with some like-minded folks and I can't wait to get pitched up and get out into the darkness.
---
Title Image
---
A memory came up on my phone earlier and it happened to be this image above. My personal favourite of all the Lightpaintings I have ever created. I can still remember the feeling when it came up on the camera screen and the amount of excitement I felt harked back to my early trips into the darkness when I didn't really know what I was doing.
The idea for multi axis camera rotation came to me by mistake. I had hurriedly set my camera up on my rotation tool and I noticed how the rotation shifted to one side of the frame. From this mistake I created one on purpose but then forgot all about it whilst continuing my 365 project. Then, again, about a year or two later I set my camera up off axis by mistake and the idea returned to me. I then created this image below....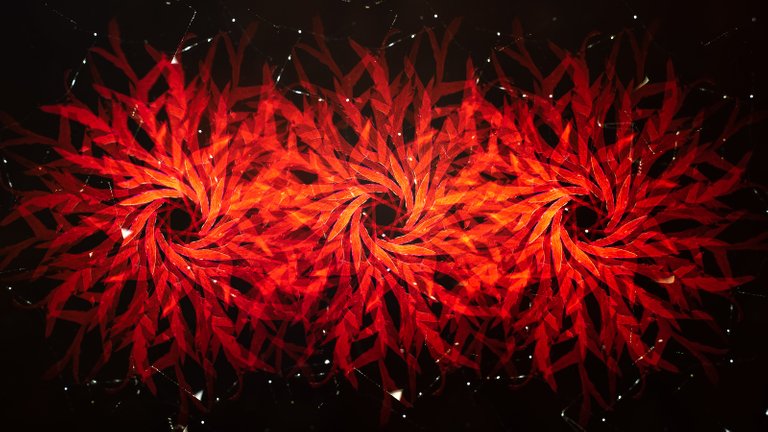 Now I was quite happy with the resulting image, created with a Japanese Maple and 27 rotations. Rotating my camera on 3 separate axis I felt I could add more elements along with the human form.
---
The next night I was out with my mate Tei, whom I met a couple of years earlier and we travelled from Manchester to my favourite tunnel. During the walk from the car park I was scouring the floor to find the perfect leaf for my idea. I wanted to create an image which screamed autumn and I wanted it to evoke the cosy and warm feelings and tones I associate with my favourite season. The leaf was golden and when back lit all of the fine details came to life.
---
Now I knew I wanted Tei stood in the middle of the frame which meant I had to create a space for him. The 2nd image above has 3 equal rotations which are quite tight. I needed to open up some space and I did this by tilting the camera up for the central rotation. Once the first 9 rotations were complete I capped the lens, tilted the camera down and then pointed it off to the right. I repeated the process before capping the lens and pointing the camera in the opposite direction to complete the other outer rotation. I capped the lens again and swapped lenses to a wide angle. Tei then took up position in the pre determined spot and I removed the lens cap. I moved behind Tei and created the flame effect using an old net curtain and a torch covered with an orange gel and my www.lightpaintingbrushes.com universal connector. Finally I took a few steps back from Tei and back lit him with a super bright torch and orange gel to illuminate the tunnel.
---
I think I love this image the most due to its complexity but at the same time I don't think it is cluttered or too over the top. It warms me and always evokes those lovely feels I get at this time of year being out in the dwindling light of an Autumn evening.
Happy days
---
Should you wish to know more about this image or any of my others please feel free to ask. I'm always keen to share my experience with others.
Now I'm off to charge all my batteries in preparation for a long weekend of doing what I love to do. It's been a while but I have missed it.
For more examples of innovative and original lightpainting including camera rotation photography, check these lightpainters: @fastchrisuk @dawnoner @mafufuma @oddballgraphics @martbarras @stefan.stepko @rod.evans.visual @yo-hoho @maxpateau These chaps are amongst the best there is!
You would like to see more lightpainting here?
Give our Hive Community Lightpainters United a follow and you will be introduced into the world of light painting.