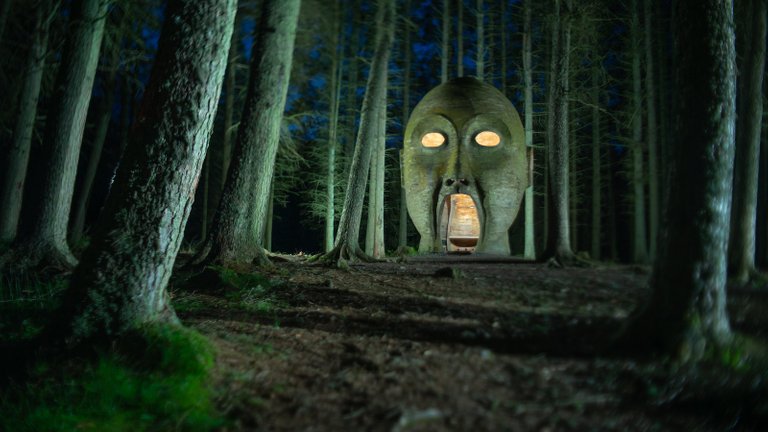 Evening all. I hope your weekend has been a great one and you are all well.
---
Another on from Friday night's adventure in the woods of Kielder.
---
After a full day at work on Friday it was time to head up to Kielder for a spot of camping and some photography with Phill F and Paul of LACE.
I got there, pitched the tent and had a catch up before packing the bikes into the van and the lp gear into the car and heading out into the night.
Half an hour ish on the bikes laden with gear and we were presented by this crazy head in the middle of the woods.
Phill and Paul set about placing about 8 or so Lume cubes/panels around the scene and we got snapping.
I did this one with my tilt adapter and a 29mm manual Pentacon for the crazy diagonal dof. This adapter allows the lens to tilt off to the side. This gives off a really strange shift in the plain of focus. It's hard to nail down but you can see here it's pretty crazy.
This one was shot just after midnight but I'm having it as my daily shot for Friday :)
Great times in great company as always and cheers for lighting this up a treat.
Happy days.
---
For more examples of innovative and original lightpainting including camera rotation photography, check these lightpainters: @fastchrisuk @dawnoner @mafufuma @oddballgraphics @martbarras @stefan.stepko @rod.evans.visual @yo-hoho @maxpateau These chaps are amongst the best there is!
---
You would like to see more lightpainting here?
Give our Hive Community Lightpainters United a follow and you will be introduced into the world of light painting.