One of the hazards of lightpainting in dark and abandoned buildings is the prospect of being disturbed by dark figures intent on ruining my night. Tonight was one such occasion where this shot isn't perfect and I would have definitely shot it again until I got it right. But we felt like it was time to leave because the prospect of getting in to a scrap with the local village idiots wasn't very appealing!
This is what I bagged before we were so rudely interrupted: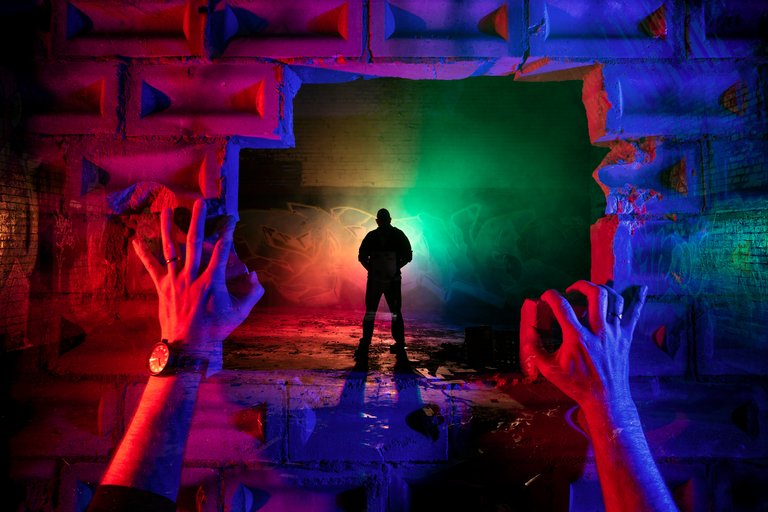 This shot comprised of using two lenses and two tripods in one exposure. For the first part I set up a 20mm lens pointed at the wall with the hole in it and asked @neilru75 to crouch under the tripod and make the shot more creepy: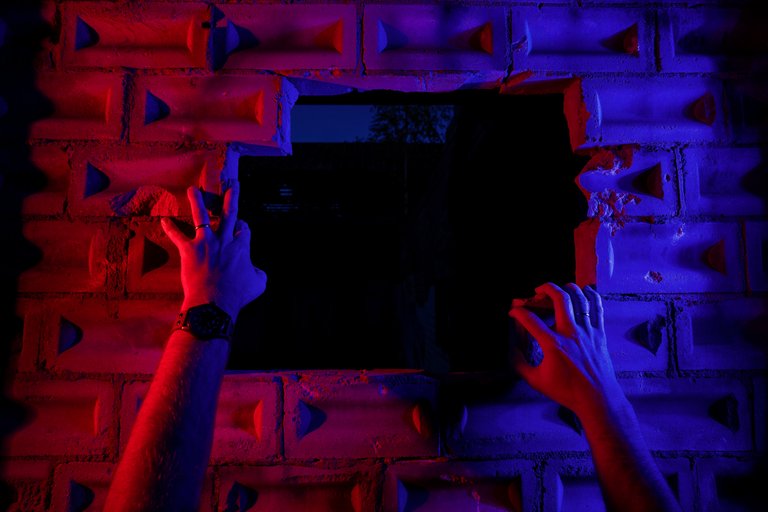 Once happy with the exposure for the first part, I swapped lenses to a 35mm lens and swapped tripods to point at Neil stood posing in front of a Godox AD200 with the "quadrablaster" tool.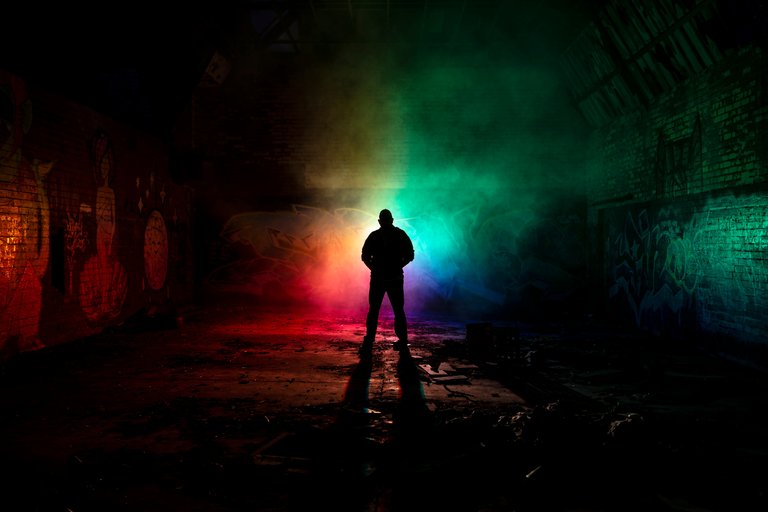 Once happy with both elements, we set about shooting everything in one exposure. The trouble with being in a hurry with intruders around, you end up rushing the shot and not getting it quite right. What I got will have to do, hey ho!
The above images were shot in one photographic exposure and are not Photoshop creations.
About me:
I usually specialise in shooting lightpainting images but occasionally dabble in urbex and artistic model photography. I'm always on the lookout for someone to collaborate with; please don't hesitate to get in touch if you'd like to create art.
Social Media
https://www.facebook.com/fastchrisuk
https://www.flickr.com/photos/fastchris/
Follow the Hive Community Lightpainters United to be introduced into the world of light painting.