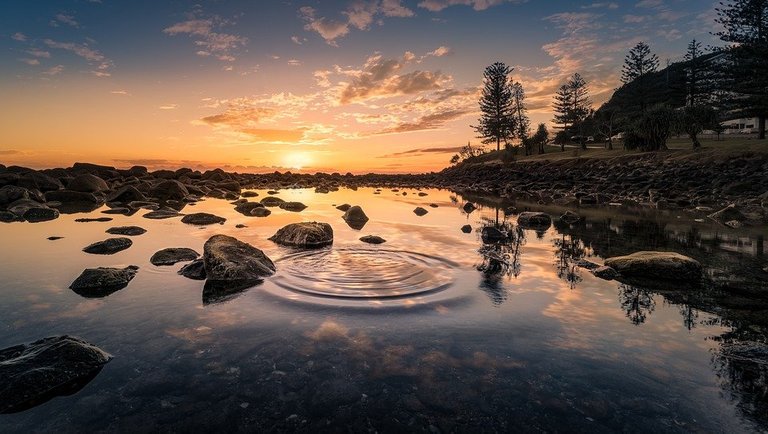 Pixabay
---
Sumidas en un plácido letargo
las horas navegan en el sosiego
que brindan aquellas flechas de fuego
lanzadas por el sol en su descargo ...
En la quietud de tu ecosistema
todo tiene un balance exquisito
ni más ni menos es tu apetito
resolviéndose todo sin problema ...
El reposo en tus brazos siempre quiero
aunque deba pagar un alto precio
en el plano material y pasajero ...
Como un mortal más busco tus huellas
sin importarme máscaras y el desprecio
de gente que aparentan ser estrellas ...

Submerged in a placid lethargy
the hours sail in the calmness
provided by those arrows of fire
launched by the sun on their behalf ...
In the stillness of your ecosystem
everything has an exquisite balance
neither more nor less is your appetite
resolving everything without a problem ...
I always want to rest in your arms
even if I have to pay a high price
on the material and passing plane ...
As one more mortal, I look for your footprints
without caring about masks and the contempt
of people who pretend to be stars ...
 
Translated with 
www.DeepL.com/Translator 
(free version)✔️




---




Poetry icons created by

photo3idea_studio - Flaticon





---










Original Content by @jakim7

Copyright @jakim7 | All Rights Reserved

Animated Banner Created By @zord189