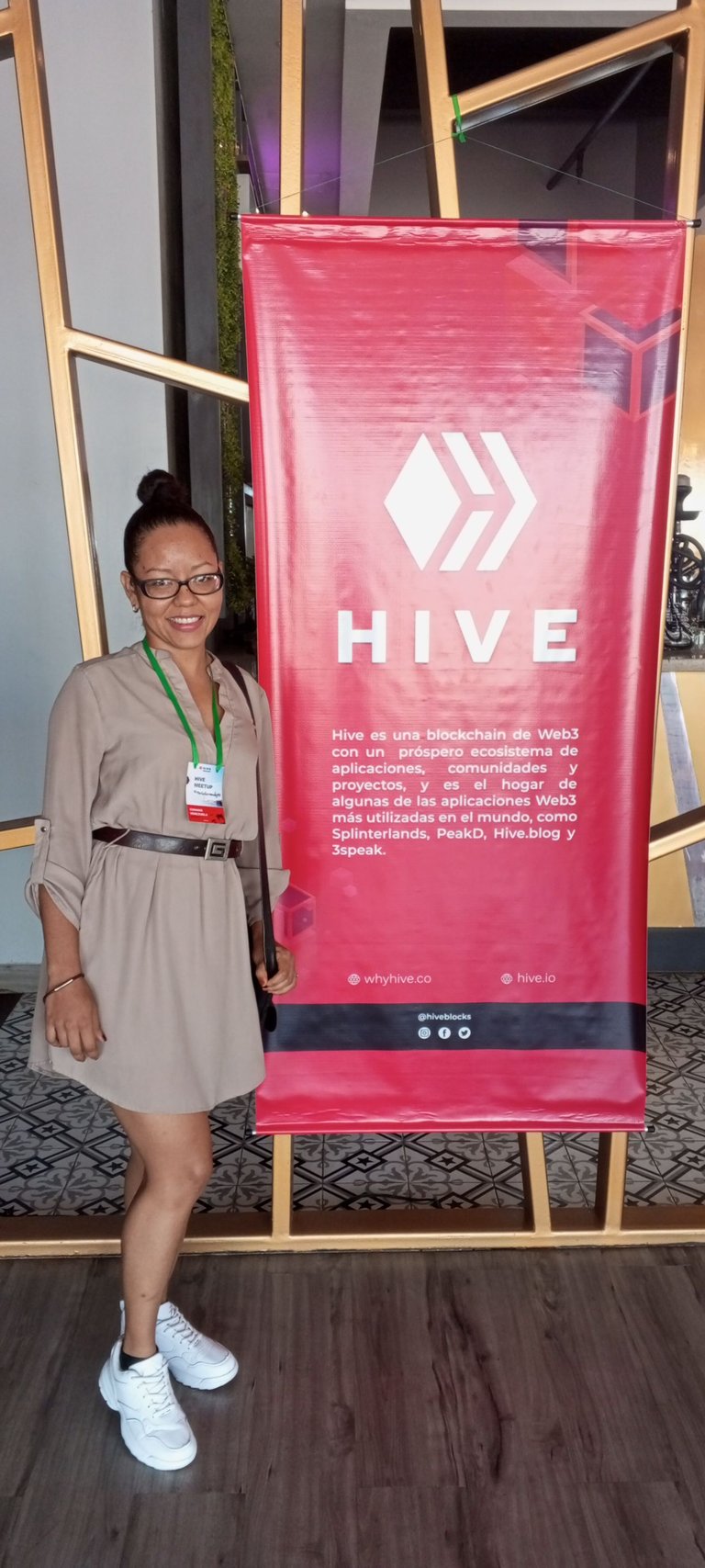 Hola mi linda comunidad de #Aliento, espero se encuentren muy bien y que tengan un excelente fin de semana. Hoy es muy grato para mí poder compartir con ustedes este momento...
Hello my beautiful #Breath community, I hope you are very well and have a great weekend. Today it is very pleasing for me to be able to share with you this moment...
Y es que nuestra plataforma conocida como HIVE no solo nos permite desarrollar contenido, monetizar, sino que también es un puente importante que nos permite comunicarnos con todo el mundo y hasta reencontrarnos con personas que teníamos tiempo que no veíamos y que no sabíamos que estaban en esta plataforma, pues así me sucedió.
And it is that our platform known as HIVE not only allows us to develop content, monetize, but it is also an important bridge that allows us to communicate with the whole world and even meet again with people that we had not seen for a long time and that we did not know were in this platform, well that's what happened to me.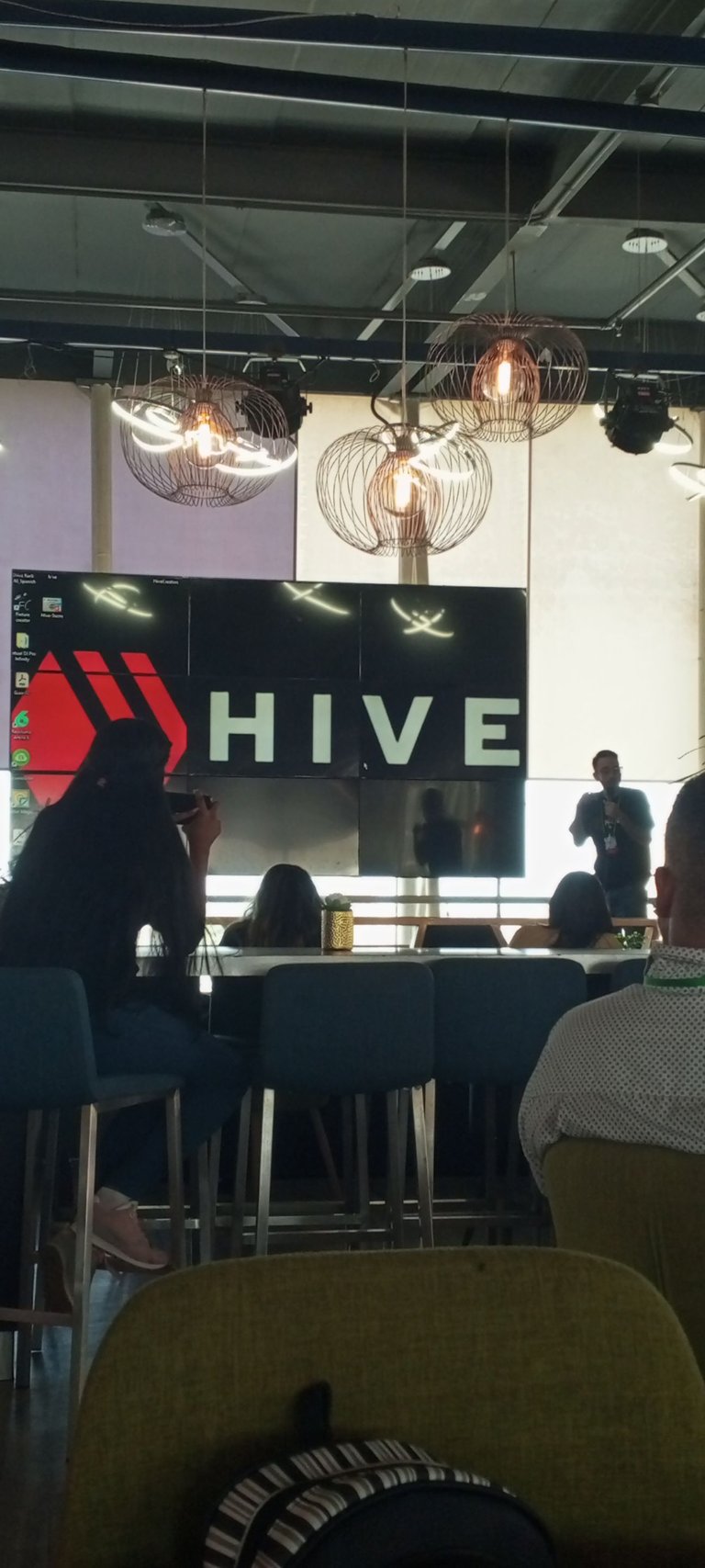 El día miércoles 17 de agosto del presente año, se dió un evento que tanto para mí cómo para todos los que tuvieron la oportunidad de presenciar fue importante y nos marco un precedente en nuestro estado, de tal manera que no solo fue por la receptividad que causó, sino que también los puntos a tratar, que para mí fueron totalmente nuevos ya que no contaba con tal información y tampoco sabía que existían y no saben la gran curiosidad que esto creo en mí por querer conocer y explorar más este mundo de la blockchian.
On Wednesday, August 17 of this year, an event took place that both for me and for all those who had the opportunity to witness was important and set a precedent for us in our state, in such a way that it was not only because of the receptivity that caused, but also the points to be discussed, which for me were totally new since I did not have such information and did not know that they existed and they do not know the great curiosity that this created in me for wanting to know and explore more this world of the blockchian .

---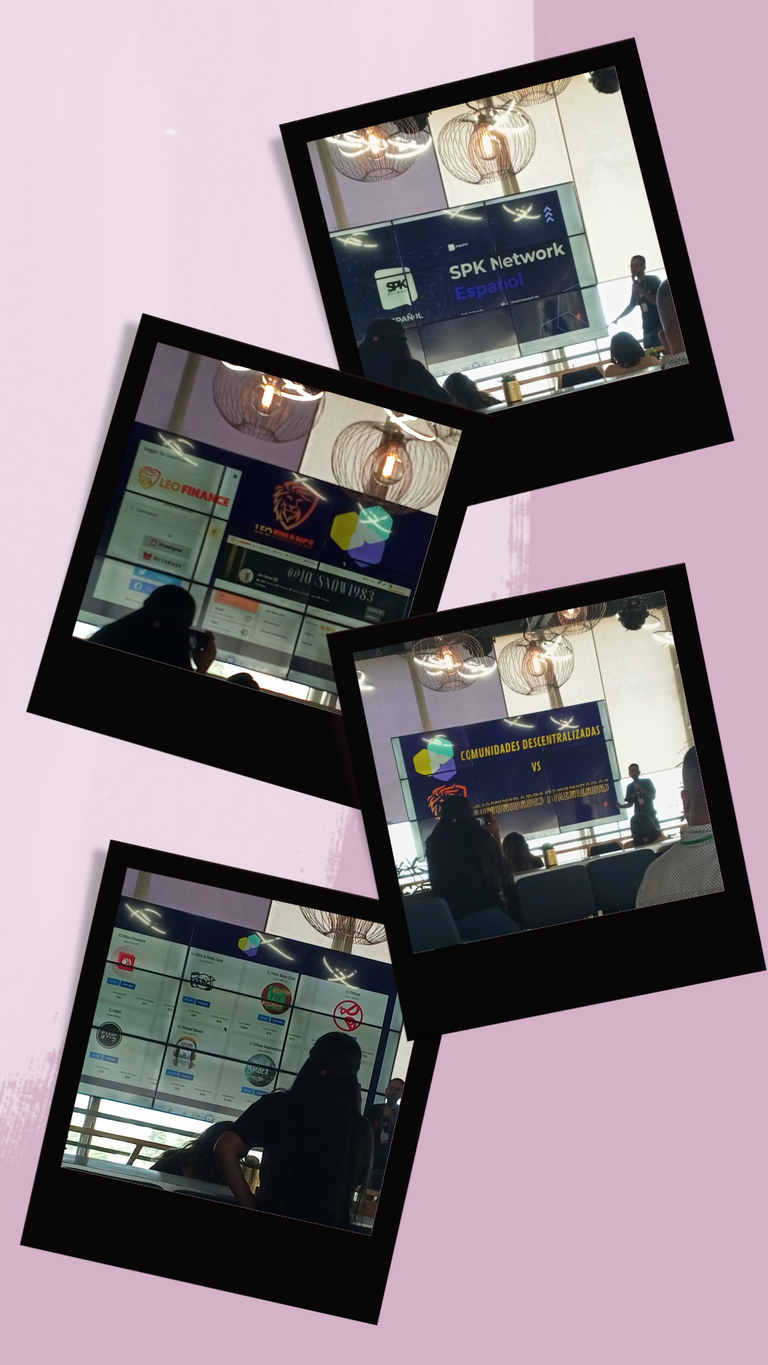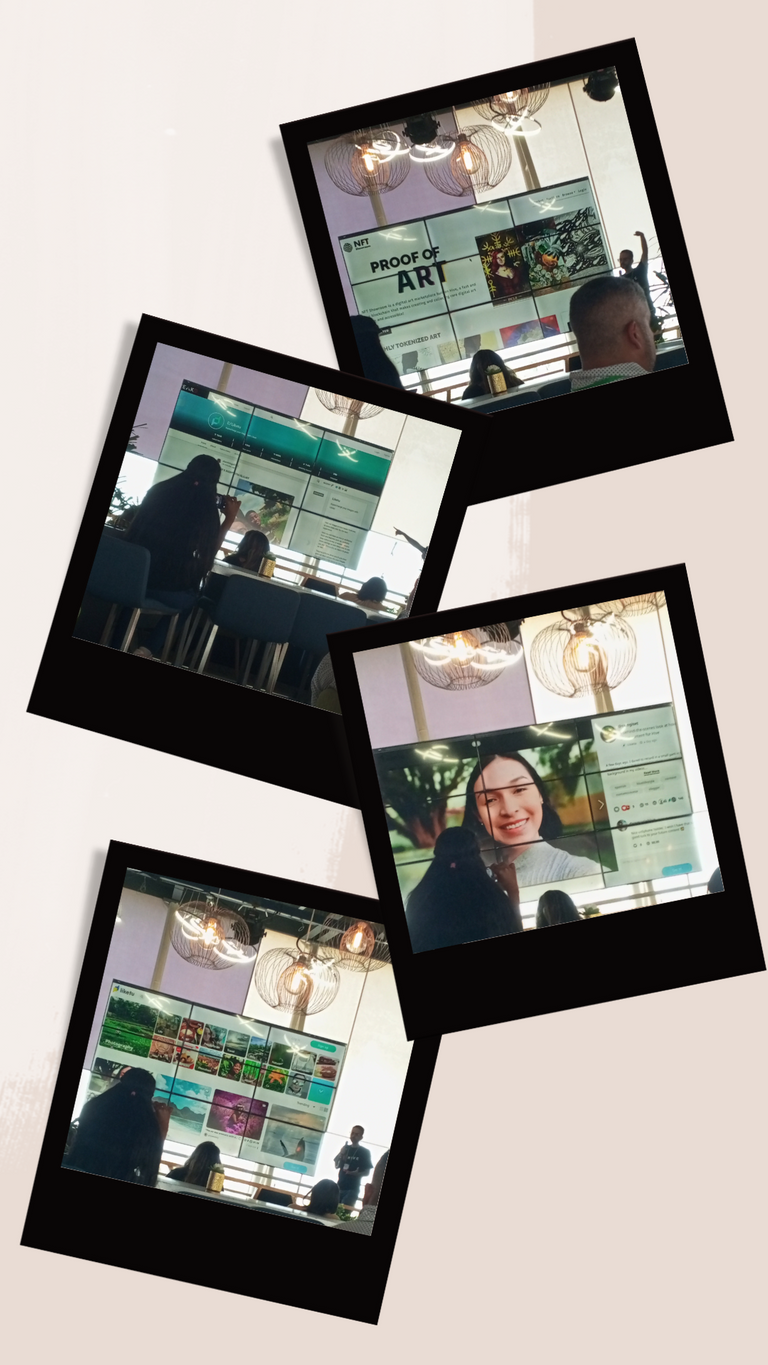 Y es que no se pone en duda, que estos momentos así son necesarios para nuestra alma y nuestra mente, porque es que no solo estamos fundamentando más nuestro conocimiento sino que también tenemos la oportunidad de crear nuevas amistades.
And it is not in doubt that these moments like this are necessary for our soul and our mind, because we are not only basing our knowledge more, but we also have the opportunity to create new friendships.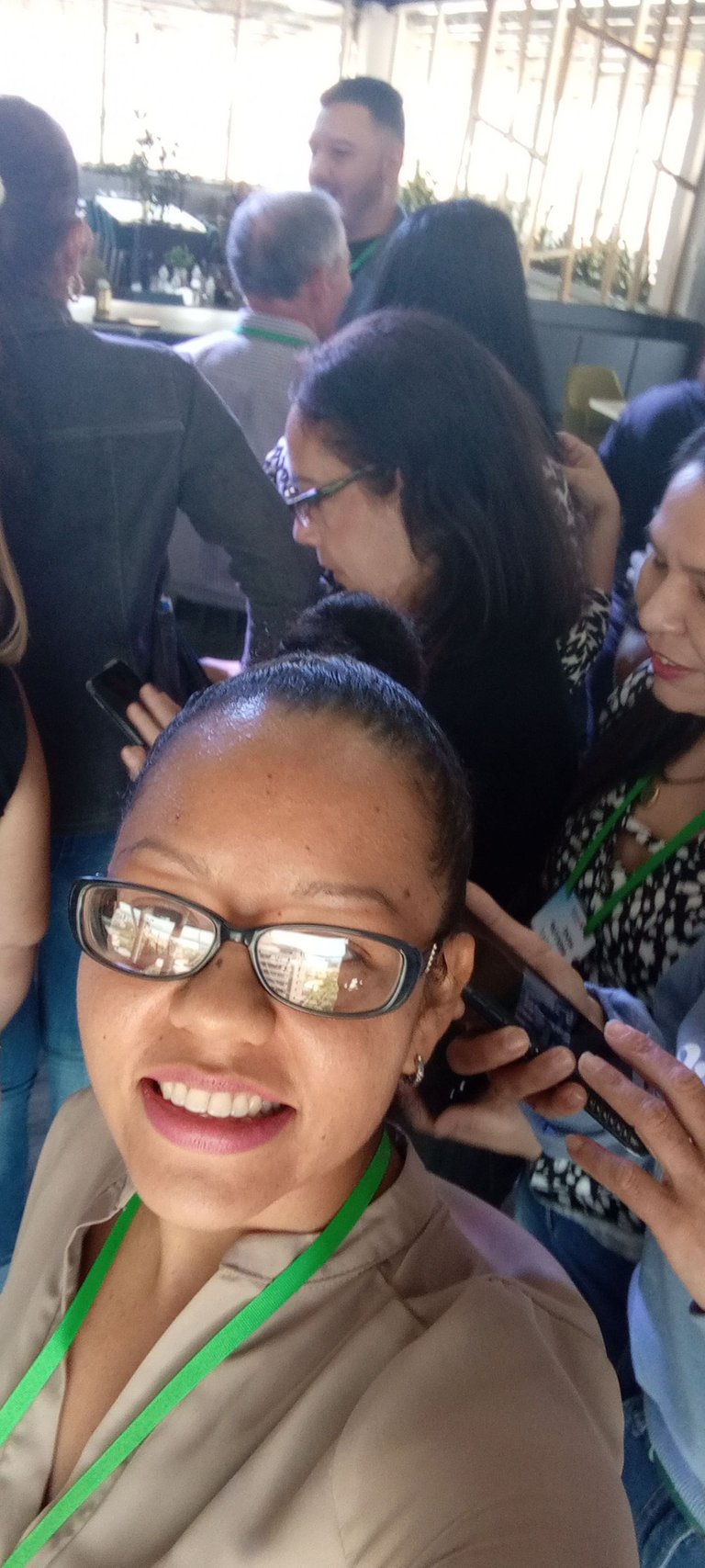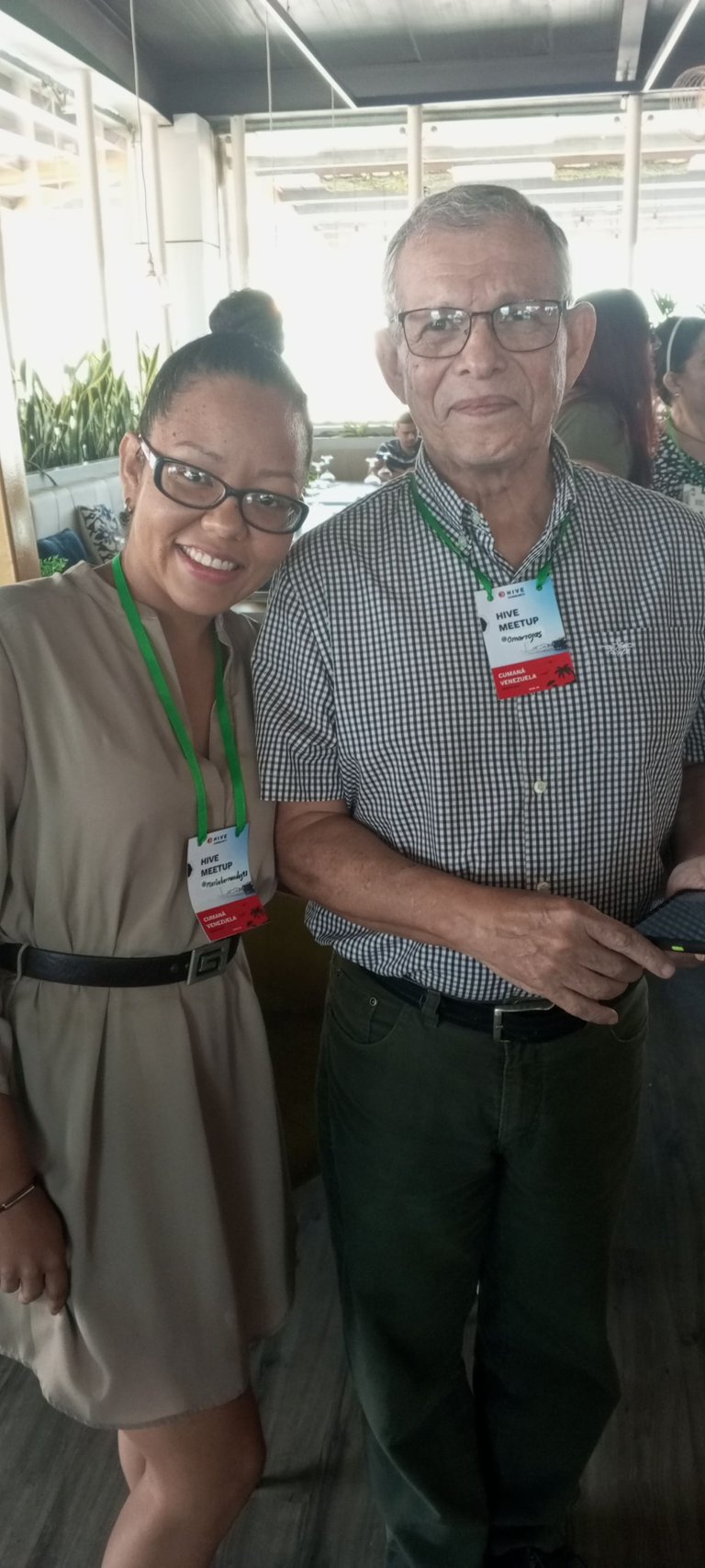 ---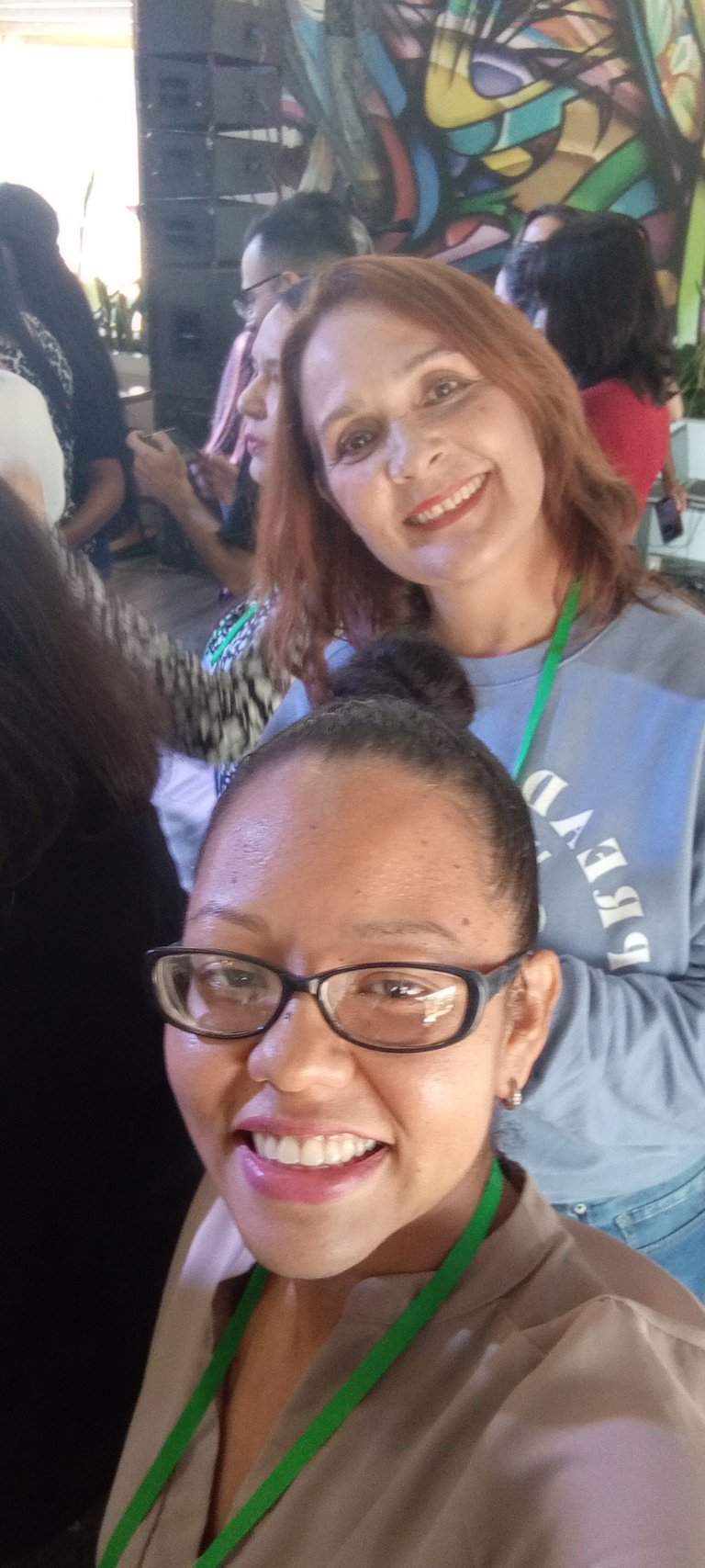 Y para mí mayor sorpresa, y es como dicen que cuando es para ti no hay obstáculos, o algo parecido 😂😂. Pero me encontré a un ser especial que aquel que tenga la oportunidad de conocer su trayectoria sabe que inspira, por lo menos eso me pasó a mí y ese mismo día me enteré que estaba en este mundo hive, y que también será mi tutora de proyecto para finalizar mi primera carrera que es procesos químicos, así que no pude tener mejor noticia ese día 🥳.
And for me the biggest surprise, and it's like they say that when it's for you there are no obstacles, or something similar 😂😂. But I found a special being that whoever has the opportunity to know his career knows that he inspires, at least that happened to me and that same day I found out that he was in this hive world, and that he will also be my project tutor to finish my first race which is chemical processes, so I couldn't have had better news that day 🥳.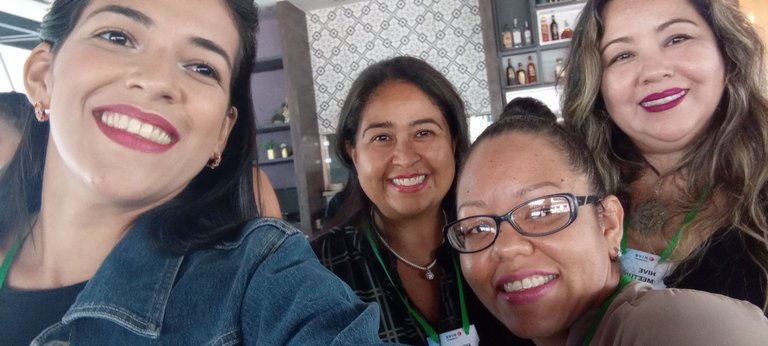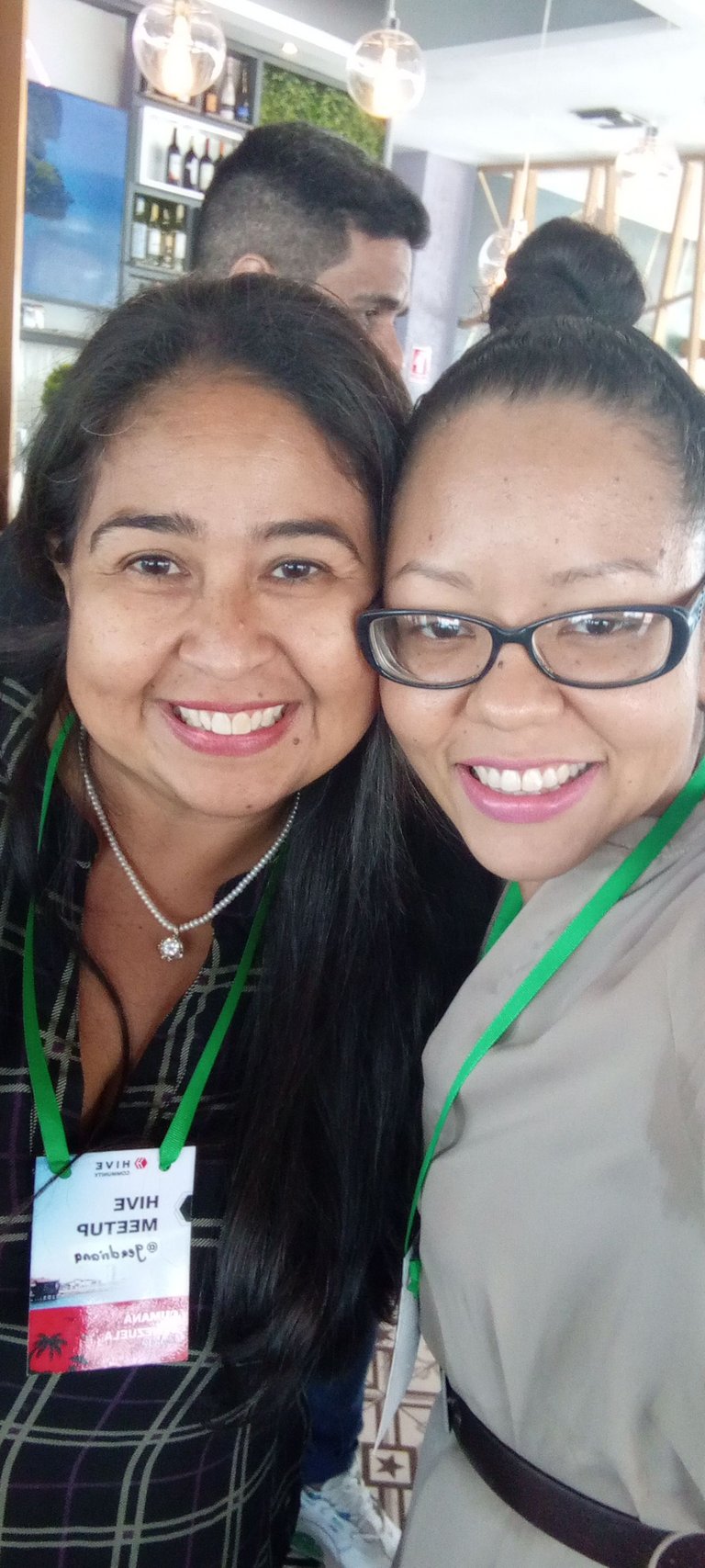 Fue realmente gratificante haber tenido la oportunidad de conocerlos a todos, y agradezco al comité organizador que sino hubiesen tomado la iniciativa no pe pudo haber logrado, gracias por la experiencia y la invitación amigo @edmundochauran, y gracias también a ustedes @hivecreatorsday, @threespeak-es por el gesto que tuvieron en los obsequios.
It was really gratifying to have had the opportunity to meet them all, and I thank the organizing committee for not having taken the initiative, I could not have achieved it, thanks for the experience and the invitation friend @edmundochauran, and thanks also to you @hivecreatorsday, @threespeak -It's because of the gesture they had in the gifts.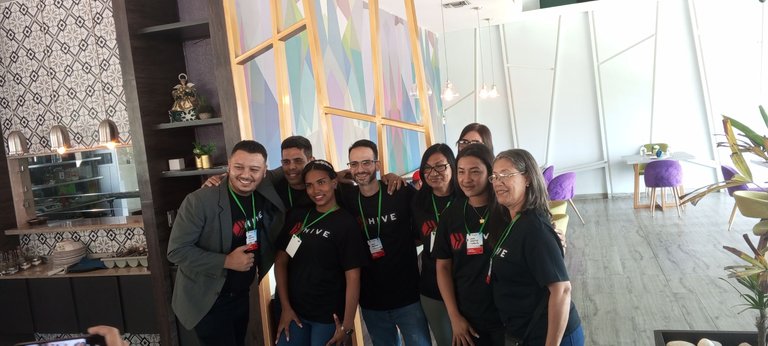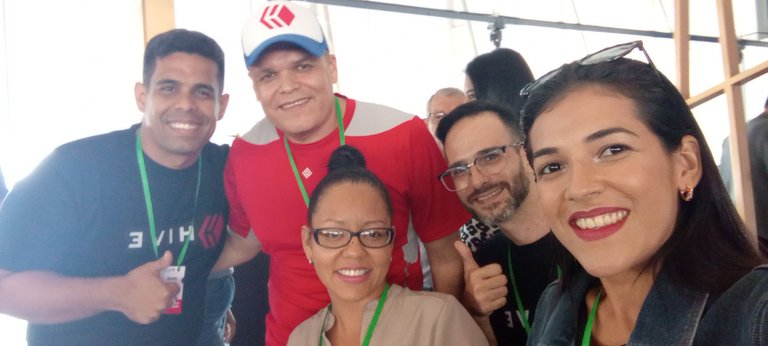 ---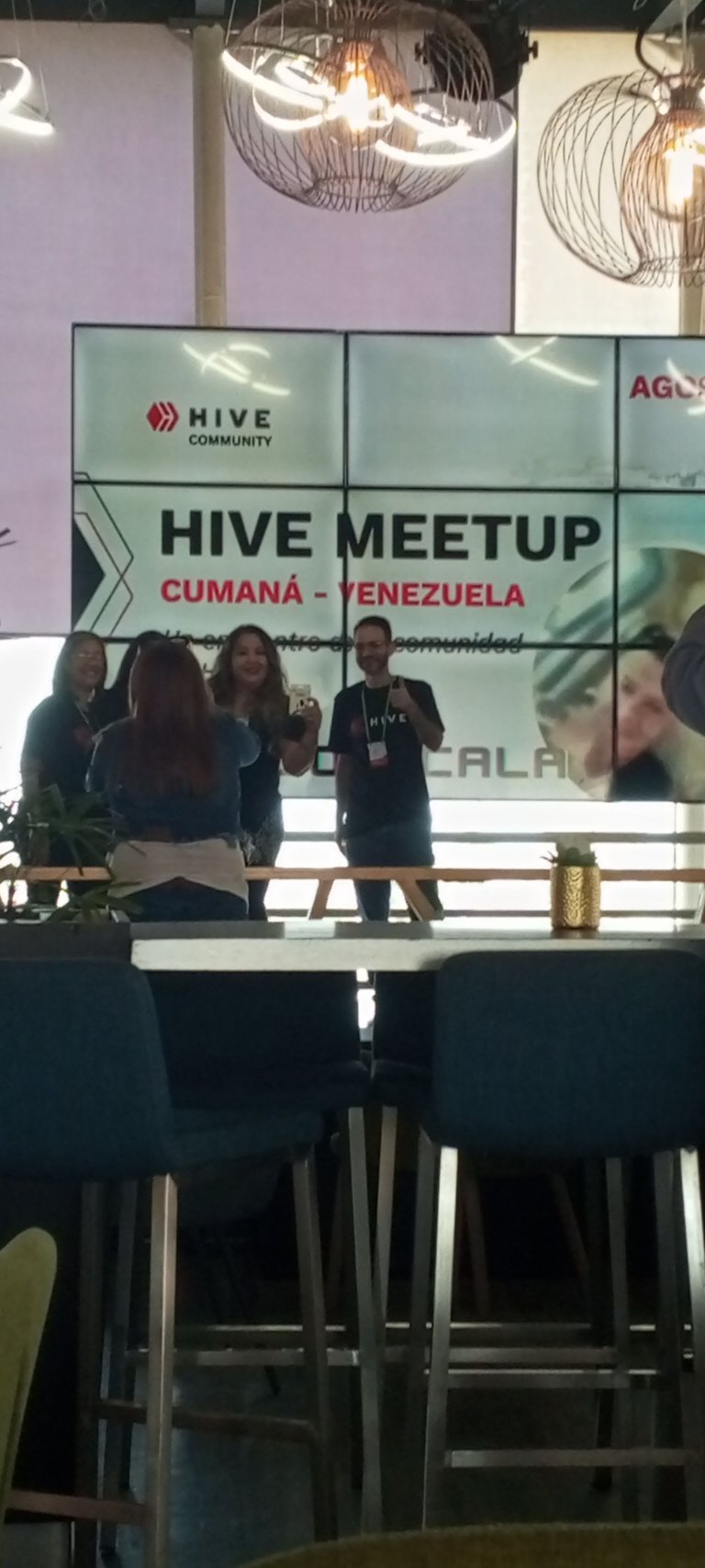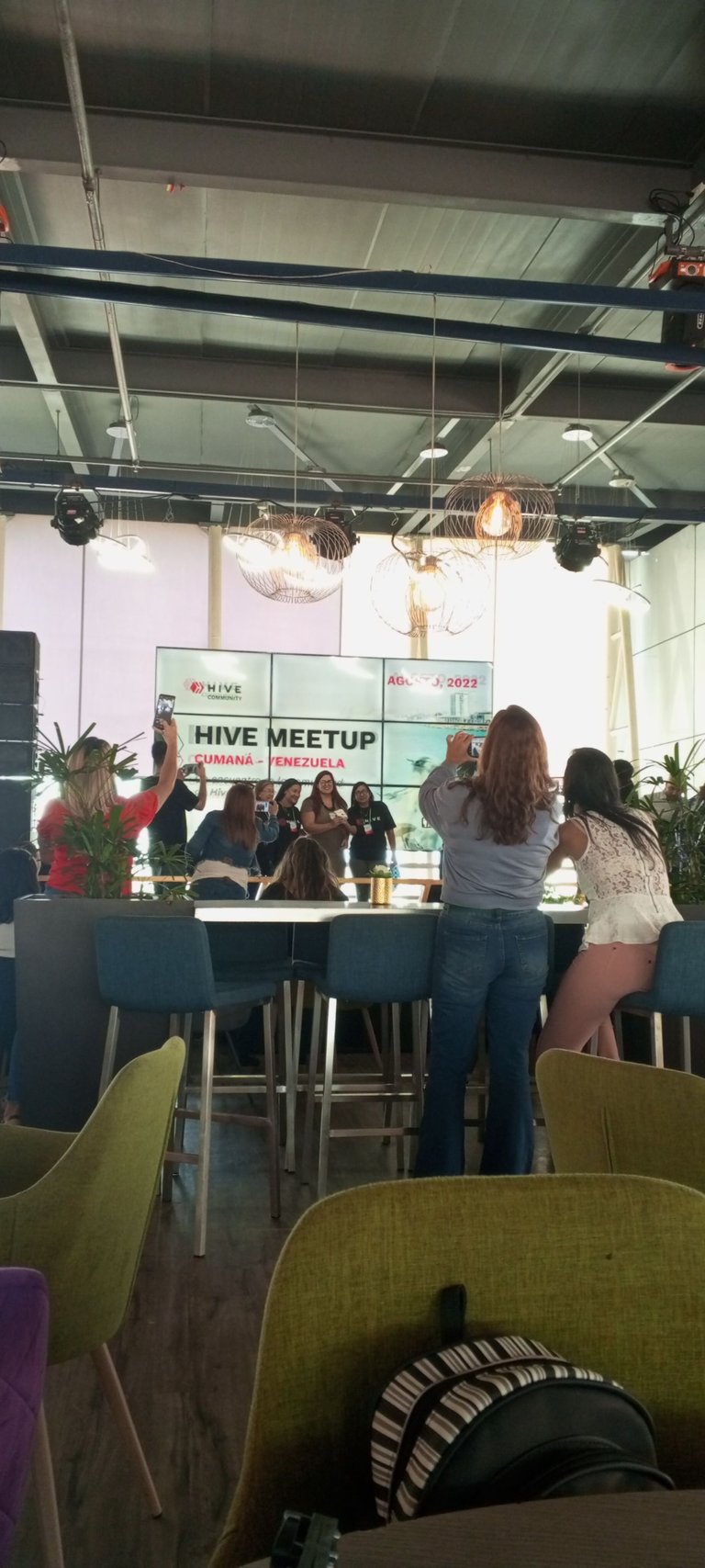 ---
Esto no puedo dejar de mencionarlo porque fue anécdota, ya que @yulilemus24 estaba sentada conmigo y me dice que recién empezando la rifa para el aro de luz que ella necesitaba ese aro de luz y efectivamente así fue porque se lo ganó, no obstante a eso, ella fue la última en enterarse de este evento y en hacer la solicitud para participar una noche antes del evento así que cuando la llamaron las dos nos quedamos que casi brincamos de nuestras sillas de la emoción 😂😂.
I cannot fail to mention this because it was an anecdote, since @ yulilemus24 was sitting with me and told me that just starting the raffle for the ring of light that she needed that ring of light and indeed it was because she won it, despite that , she was the last to find out about this event and to make the request to participate one night before the event, so when they called her, we both stayed that we almost jumped out of our chairs with emotion 😂😂.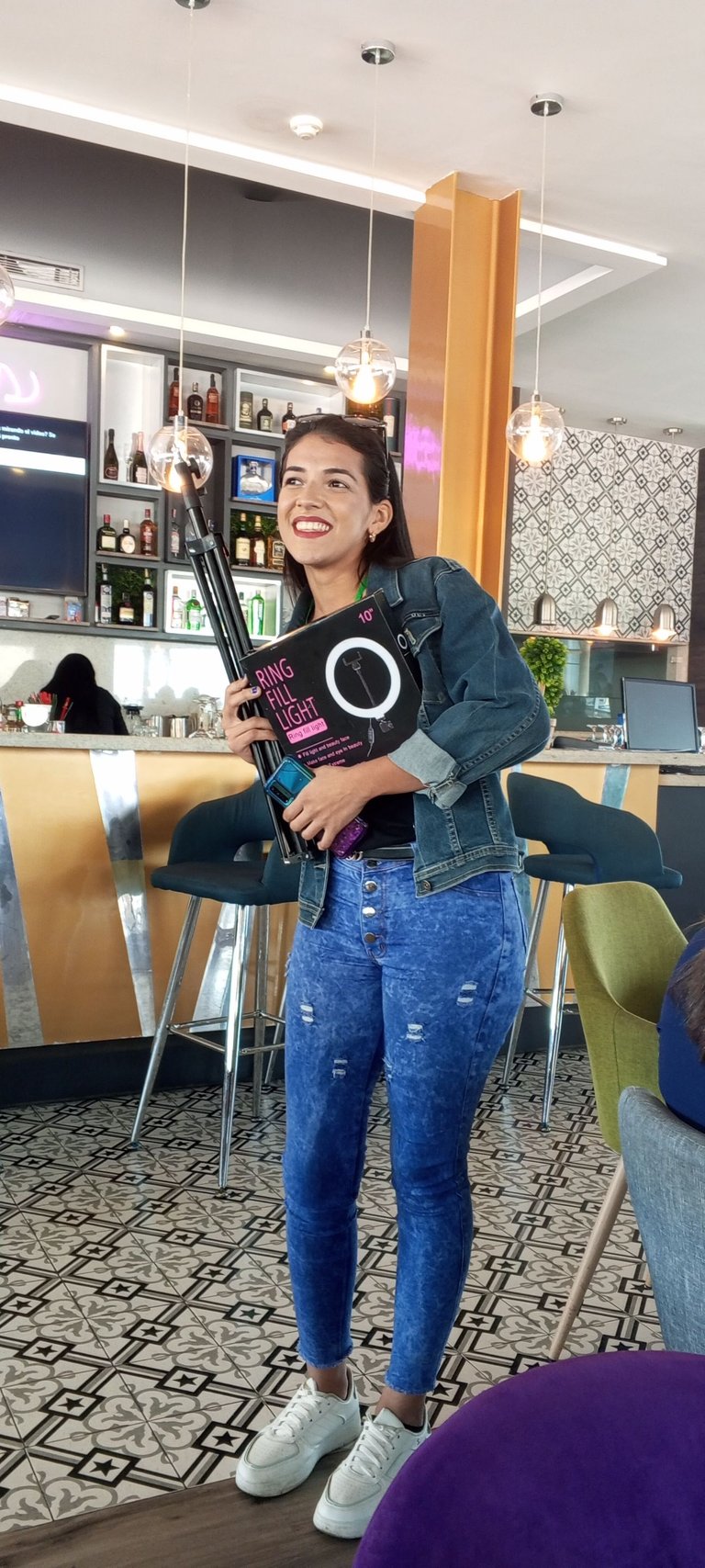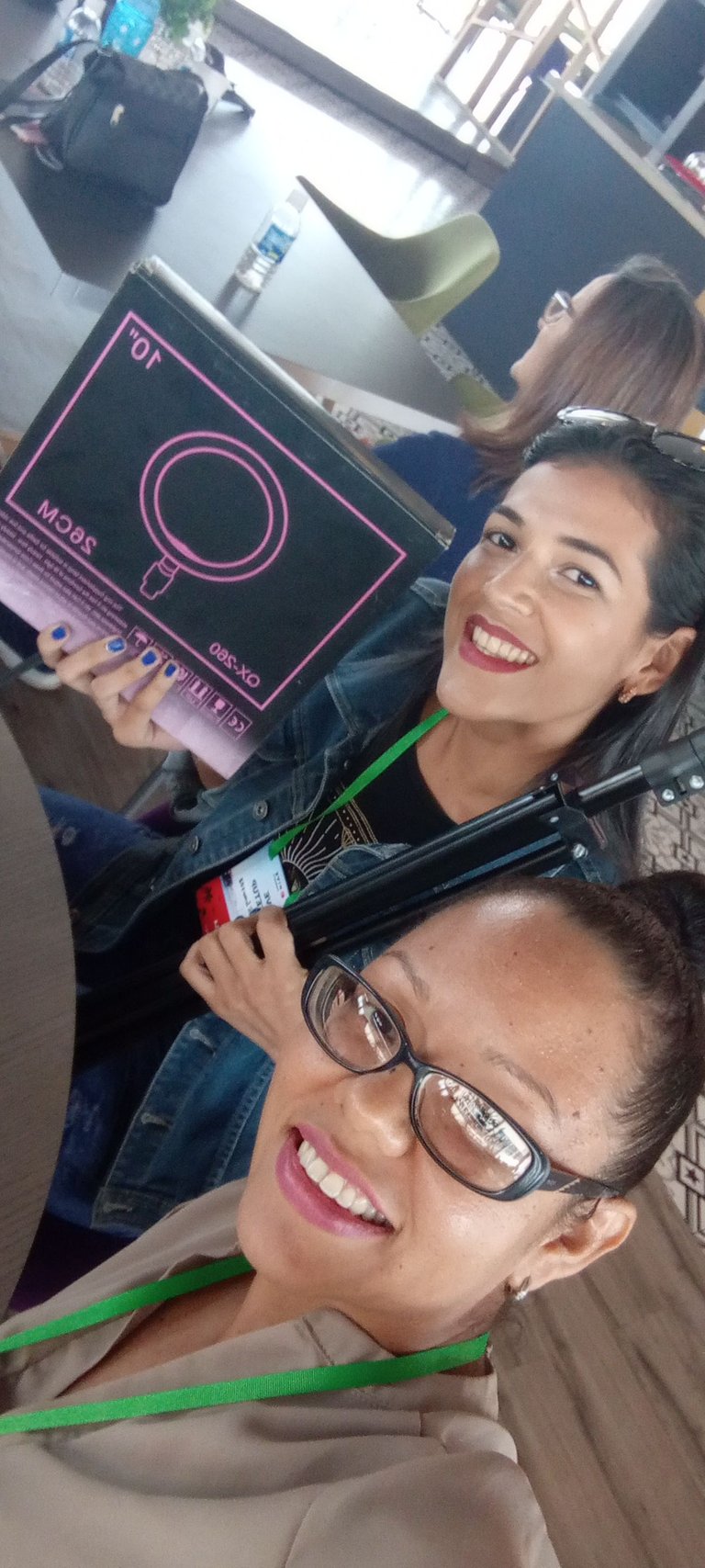 ---
Pero en definitiva y por supuesto gracias a todos ustedes que estuvieron presente, porque no habría manera que hubiese podido culminar tal evento con éxito.
But ultimately and of course thanks to all of you who were present, because there would be no way that I could have completed such an event successfully.
@omarcitorojas @omarrojas @geadriana @cielitorojo @jonsnow1983 @mariela53 @theresa16 @wendyth16 @eveyese1312
@edwarlyn11 @leidimarc @marianis
@edmundochauran @yumelys25 @nathyortiz @daysiselena @angelica7
@marigerp88 @aglaide
@delvallecedeno @nayromero
@mafalda2018 @aksurevm89
@milagrosoterog @litzismar
@surglen @edfer18
@elamaria @marcyabv
@yulilemus02 @tesoro4 @mayifiesta
@soyanafuentes @melor9
Espero verlos y poder compartir en otra segunda oportunidad.
I hope to see you and be able to share in another second opportunity.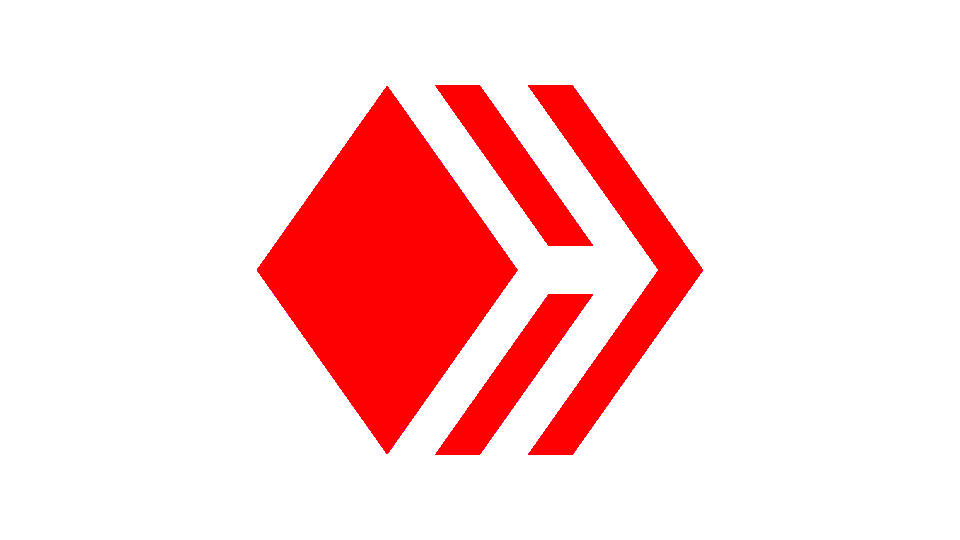 Nos leemos, abrazos desde la distancia ❤️
We read each other, hugs from a distance ❤️