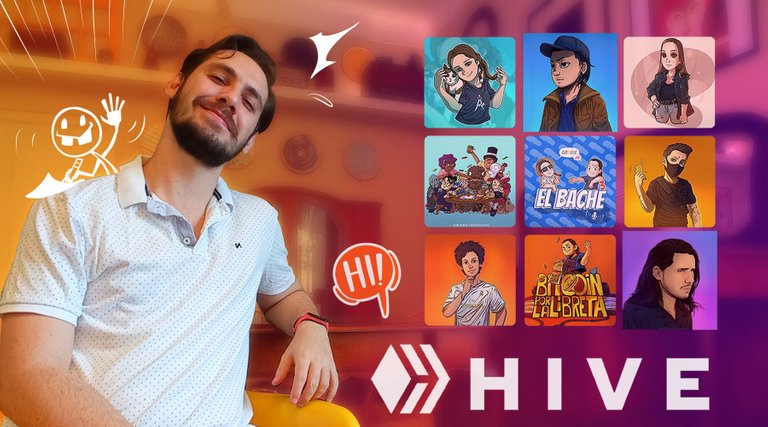 💛 Hi there, My name is Raymel Ordeñana and I'm a Freelancer Illustrator and Comics Author. Today I am here introducing myself on Hive thanks to several people such as @demoad, @noakmilo, @robsasuke and the @hivecuba community, who have made me discover the very interesting ecosystem and blockchain on which this decentralized project is based.
Hola que tal, mi nombre es Raymel Ordeñana y soy Ilustrador Freelancer e Autor de Comics. Hoy estoy aquí haciendo mi presentación en Hive gracias a varias personas como lo son Adrian Preval, Kamilo Noa, Robert Sasuke y la comunidad de HiveCuba, que me han hecho descubrir el interesantísimo ecosistema y blockchain en el cual está sustentada éste proyecto descentralizado..❤️
A little bit about me...
Brief Summary: I'm a Cuban boy who loves the world of creation, mainly the art of drawing and making comics, the latter being my professional dream to achieve in the future.
A Little More Argument: From a young age to my current 26 years, drawing has been the basis of my being, beginning with the discovery of the typical Cartoons on TV to my endless days of reading comics and manga like Naruto that have made it that there is no longer for me any medium as interesting to love as this one...
Pequeño Resumen: Soy un chico cubano que le encanta el mundo de la creación, principalmente el arte del dibujo y la realización de historietas, siendo éste último mi sueño profesional a alcanzar en un futuro..

Un Poquito más Argumentado: Desde pequeño hasta mis actuales 26 años el dibujo ha sido la base de mi ser comenzando por el descubrimiento de los típicos Cartoons en la TV hasta mis interminables jornadas de lectura de comics y manga como Naruto que han hecho que no exista para mí más ningún medio tan interesante para amar como éste...

My short professional career...
Despite being engulfed in this little world since my youth, I did not start living from it professionally until just 2 years ago when the pandemic began, at which point I decided to rethink my life and try to fight for my dream once again...
Thanks to the arrival of the Internet in Cuba and the possibilities offered by Social Networks, I was able to make myself known and increase the quality of my work with each commission made and experience gained. It was a radical change in terms of how to live from my passion from my country...❤️
Currently the profits are growing and my excitement to increase my reach is only growing. Every day I feel that my dreams and goals are being fulfilled..❤️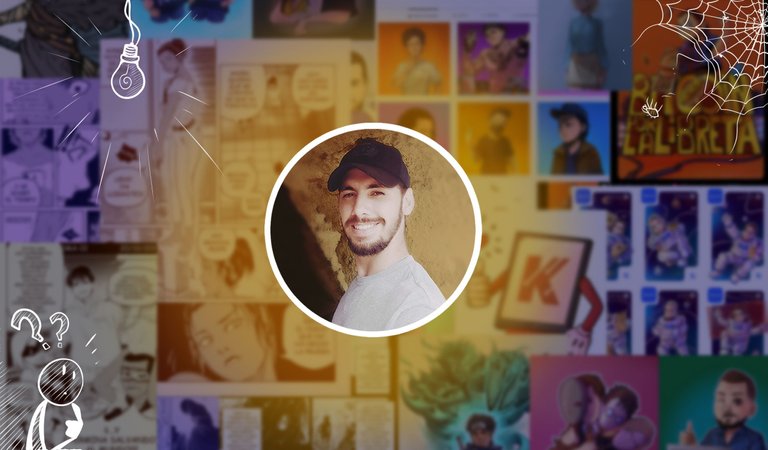 A pesar de estar engullido en éste mundillo desde mi juventud no empecé a vivir profesionalmente de ello hasta hace tan solo 2 años cuando comenzó la pandemia, momento en el cual decidí replantearme mi vida y tratar de luchar por mi sueño una vez más...

Gracias a la llegada de Internet a Cuba y las posibilidades que brindan las Redes Sociales pude darme a conocer y aumentar la calidad de mí trabajo con cada comisión realizada y experiencia ganada. Fue un cambio radical en cuanto a como vivir de mi pasión desde mi país...❤️

Actualmente los beneficios no paran de crecer y mi emoción por incrementar mi alcance solo va en aumento. Cada día siento que mis sueños y metas se van cumpliendo..❤️❤️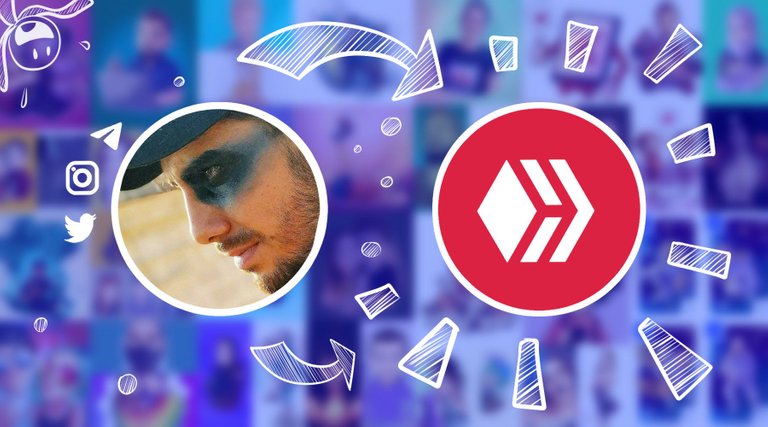 Why Hive?
Beyond the drawings I'm also an enthusiast of technology and cryptoactives, and although I love them and continue to use Traditional Social Networks, I recognize that they have a somewhat abusive algorithm and not so healthy for the communities, not counting the centralized use of all our Data..
For this reason and because of the Blockchain qualities that Hive currently possesses, I see a much more sustainable future at all levels on its platforms. I believe in Web 3.0 and its benefits for both content creators and a healthy digital consumer community...👌
¿Porqué Hive?
Más allá de los dibujos también soy un entusiasta de la tecnología y de los cryptoactivos, y aunque me encantan y continuo usando las Redes Sociales Tradicionales, reconozco que tienen un algoritmo un poco abusivo y no tan sano para las comunidades, sin contar el uso centralizado de toda nuestra Data..
Por eso y por las cualidades Blockchain que posee actualmente Hive es que veo un futuro mucho más sustentable a todos los niveles en sus plataformas. Creo en la Web 3.0 y en sus beneficios tanto para los creadores de contenido como para una comunidad de consumo digital sana...❤️


That's all for today: just a little introduction about myself and my work. I hope to contribute the best I can to this new community and that we all move forward together. All the best 🖖
Eso es todo por hoy: solo una pequeña introducción sobre mi persona y mi trabajo. Espero constribuir lo mejor posible a esta nueva comunidad y que todos avancemos juntos. Un saludo ❤️


Help Translation in Google Translate | Text separators in Tutorialesteemit
The photos and images are my Own | Edited and Created in Clip Studio Paint
💙 Follow me and Contact:
Twitter • Instagram • Telegram