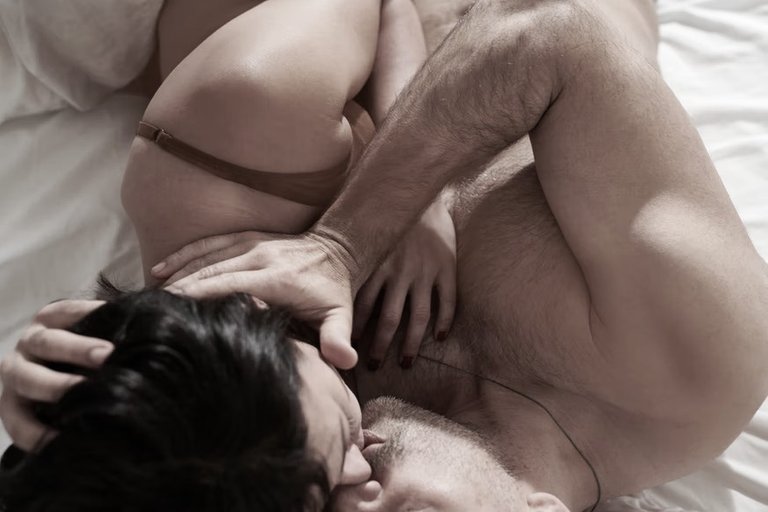 ---
"Lejos y cerca son cosas muy relativas y dependen de muy distintas circunstancias." – Jane Austen
"Far and near are very relative things and depend on very different circumstances." - Jane Austen
---
La distancia es relativa,
puede ser corta y sencilla
como la que hay
entre nuestros labios o
tu cadera y las mía
segundos antes de besarnos;
o grande y compleja
como los kilómetros
o los sórdidos silencios
que nos separan.
Puedo amarla y puedo odiarla.
Prefiero las distancias breves
que destilan deseo,
por encima de aquellas
largas y espesas.
Prefiero saberte
a la distancia justa
que pueda eliminarse
cuando nos fundimos
cuerpo a cuerpo.
DISTANCIA - ✍🏼: Paco Andújar 📃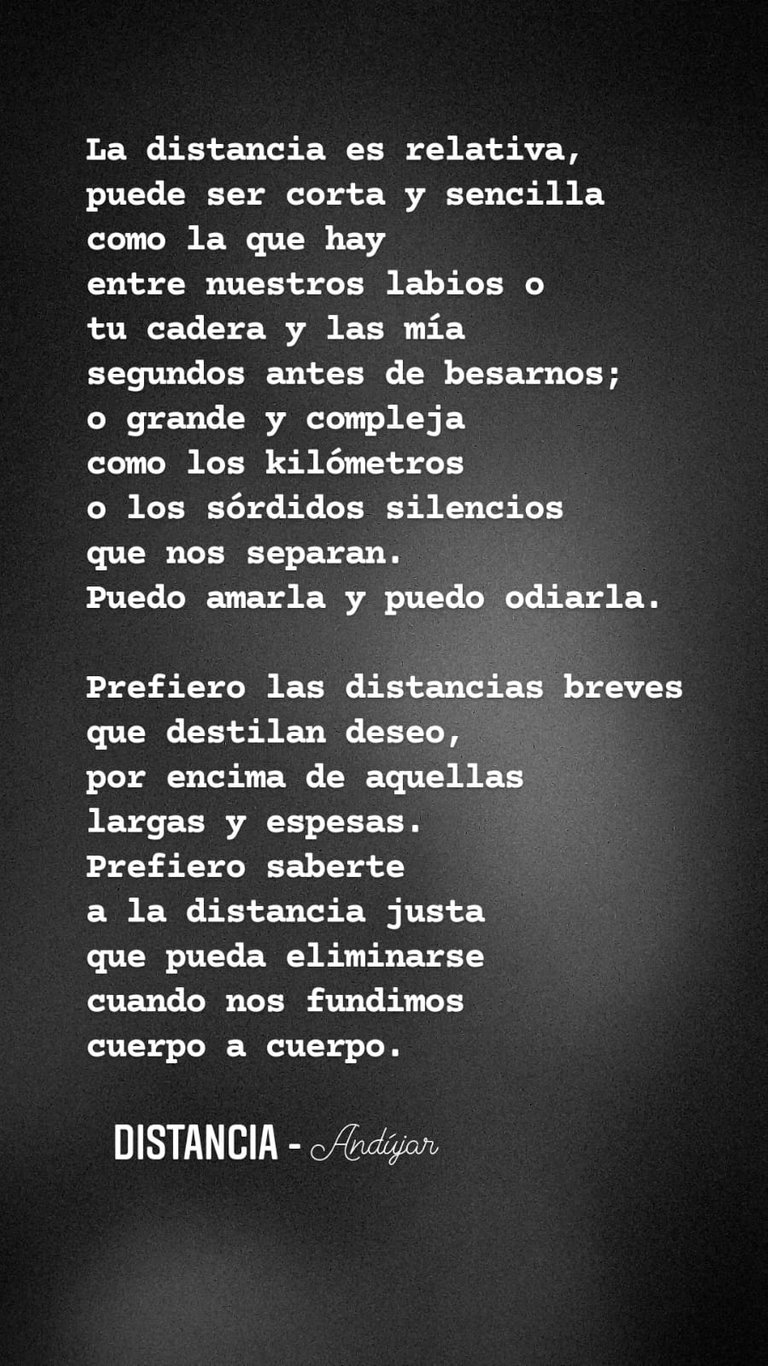 ---
Distance is relative,
it can be short and simple
like the one
between our lips or
your hips and mine
seconds before we kiss;
or big and complex
like the miles
or the sordid silences
that separate us.
I can love it and I can hate it.
I prefer the short distances
that exude desire,
over those
long and dense.
I prefer to know that you are
at just the right distance
that can be eliminated
when we melt
body against body.
DISTANCE - ✍🏼: Paco Andújar 📃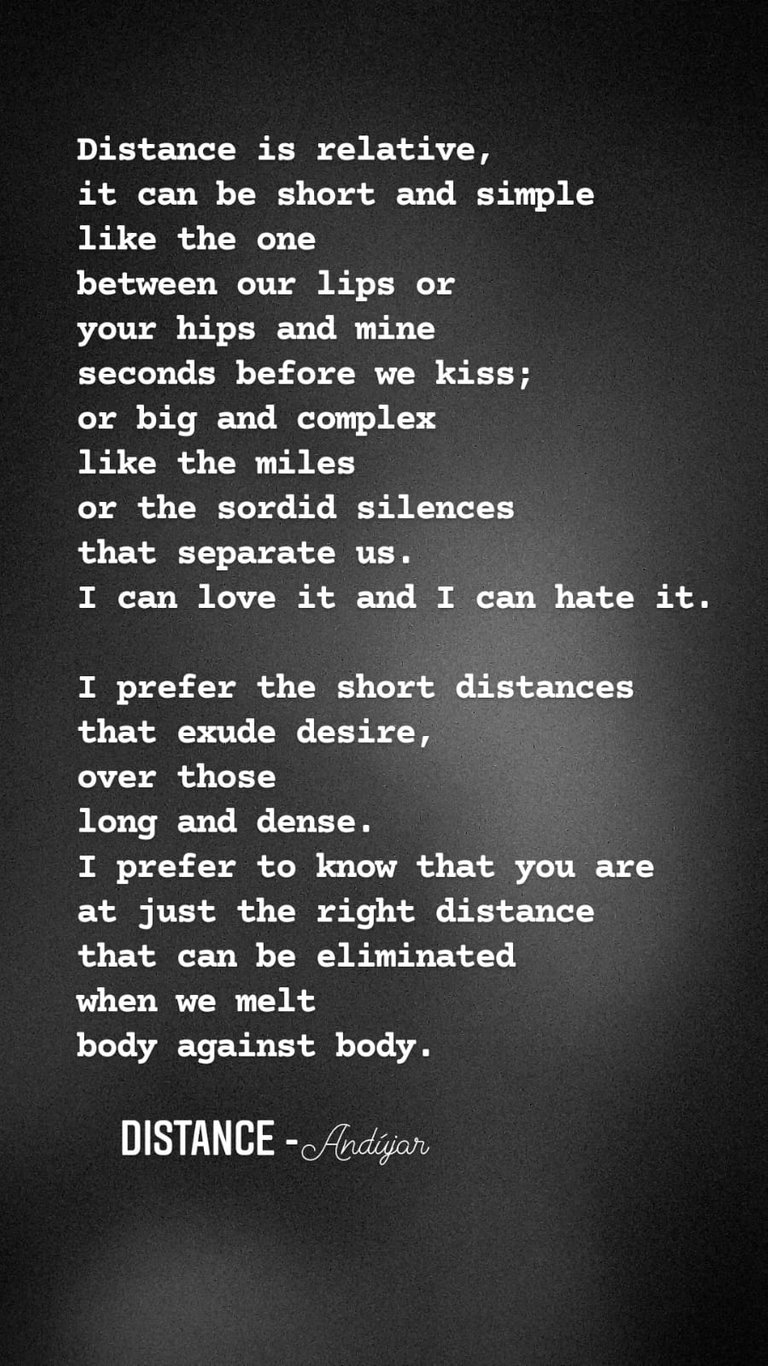 ---