"Nothing lasts forever, not even your troubles.ARNOLD H. GLASGOW"
"Nada dura por siempre, ni siquiera tus problemas"
ARNOLD H. GLASGOW."
https://i.postimg.cc/h4XzDMk0/group-464644-480.webp
Pixabay
"ENGLISH"

These days have not been easy for those of us who live in Venezuela, well here we would say one more scratch for a tiger. Not only do we face the day to day blackouts, the loss of internet, gas, food, long lines for gasoline, the high price of food, the deteriorated health system and so on, now the problem that is happening is the paralysis of the main bank of the National Public Bank.
As there were many of us and grandma gave birth to grandma (a popular expression that means that with so many problems to solve, now one more is added), it turns out that the Bank of Venezuela is out of service throughout the country due to an alleged "hacking", there is no longer anything to believe.
This is a real chaos, this bank is the one that pays most of the payroll accounts in the country, that is, all of us in this country who live on a salary and work for any state company, our hands are tied to make any transaction, to buy food or any basic necessity product, to buy any medicine and finally the cards do not go through, you can not make transfers, you can not buy through the fingerprint system or biopayment because the platform has more than 4 days without being able to work.

Now I ask myself, how are people doing? In my case my husband works on his own and sometimes he receives cash, some other times foreign currency and that is how we have been able to be these days, but not for that I stop having empathy with other people, friends and family. I am fortunate and blessed to have a cousin who has a food business that provided me with several products with the promise to pay him once all this is resolved.
I am also affected like any common Venezuelan, my paycheck was deposited and a reward collected in hive was also transferred to my personal account at Banco de Venezuela, so there is no telling what will happen and even worse what surprises we are going to find when they finally manage to solve this national emergency.
We have truly become resilient, since we try to solve our daily problems as much as possible, but we do not get out of one to enter another. It seems like a never ending story, where Venezuelans are the suffering protagonists of the story, I only trust that all this will pass and that we will return to normality someday, hope and patience is the only thing we should not lose.

"SPANISH"

Estos días no han sido nada fácil para los que vivimos en Venezuela, bueno aquí diríamos una raya más para un tigre. No sólo nos enfrentamos el día a día entre los apagones, la ida del internet, el gas , la comida, las largas colas de gasolina, el alto precio de los víveres, el deteriorado sistema de salud y pare de contar, ahora el problema que está ocurriendo es la paralización del Banco principal de la Banca Pública Nacional.
Como éramos muchos y parió la abuela ( expresión popular que significa que con tantos problemas que resolver ,ahora se le suma una más ) pues resulta que el Banco de Venezuela se encuentra fuera de servicio en todo el país por un supuesto "hackeo", es que ya uno no haya que creer.
Esto es un verdadero caos, este banco es el que paga la mayoría de las cuentas nóminas del país, es decir, todos los que en este país vivimos de un salario y trabajamos para cualquier empresa del Estado, estamos de manos atadas para realizar cualquier transacción, para comprar comida o cualquier producto de primera necesidad, para comprar alguna medicina y en fin no pasan las tarjetas , no se pueden hacer transferencias , no se puede comprar a través del sistema de huella o biopago porque la plataforma tiene más de 4 días sin poder funcionar.

Ahora me pregunto yo ¿Y como está haciendo la gente? . En mi caso mi esposo trabaja por su cuenta y a veces recibe efectivo, algunas otras veces divisas y es como hemos podido estar estos días, pero no por eso dejo de tener empatía con las demás personas, amigos y familiares. Tengo la fortuna y bendición de contar con un primo que tiene un negocio de comida que me facilitó varios productos con la promesa de cancelarle una vez que todo esto se resuelva.
Yo también me veo afectada como cualquier venezolano común, mi quincena fue depositada y una recompensa cobrada en hive también la pasé a mi cuenta personal del Banco de Venezuela, así que no se sabe lo que pasará y peor aún con que sorpresas nos vamos a encontrar cuando por fin logren solucionar esta emergencia nacional.
De verdad que nos hemos vuelto resiliente, ya que en la medida de lo posible tratamos de solventar nuestras vicisitudes diarias, pero es que no salimos de una para entrar en otra. Parece un cuento de nunca acabar, donde los venezolanos somos los protagonistas sufridos de la historia, solo confío que todo esto pase y que volvamos a la normalidad algún día, la esperanza y la paciencia es lo único que no debemos perder.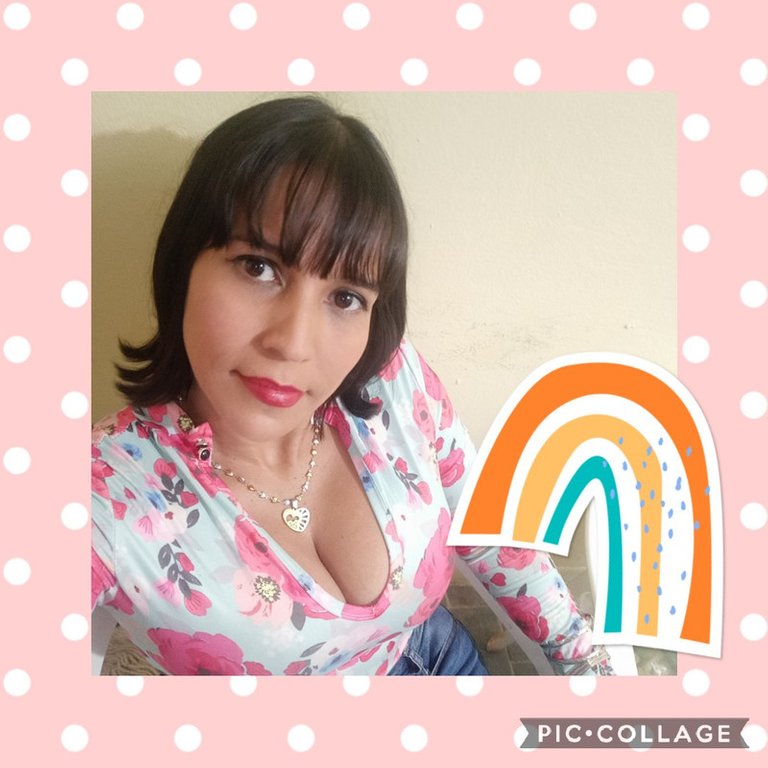 "DESPUES DE LA TORMENTA SIEMPRE SALE EL ARCOIRIS. ¡NUNCA TE RINDAS!"
Gracias por dedicar un tiempo para leer mi publicación, la escribí con mucho amor.
Thank you for taking the time to read my post, I wrote it a lot of love.
Me despido.
I bid you farewell.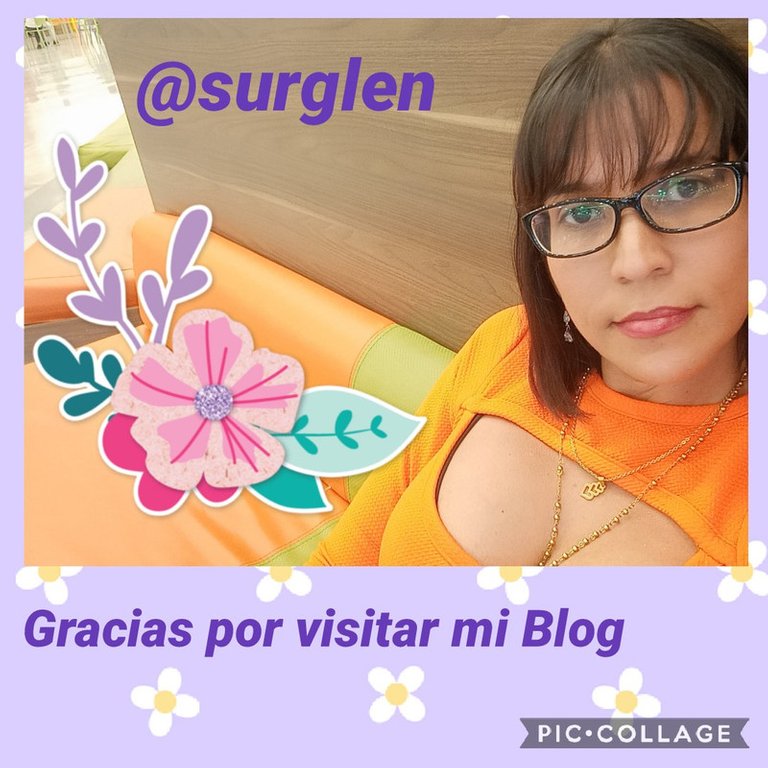 Todo el contenido que se encuentra en esta publicación es de mi autoría, cualquier duda hacer mención a mi persona y con gusto les responderé @surglen.
All the content found in this publication is my authorship, if you have any questions, mention me and I will Gladys answer you @surglen.
Las Fotografías son de mi propiedad, excepto las citadas con su fuente.@surglen
Photographs are my property, except those cited with their source. @surglen.