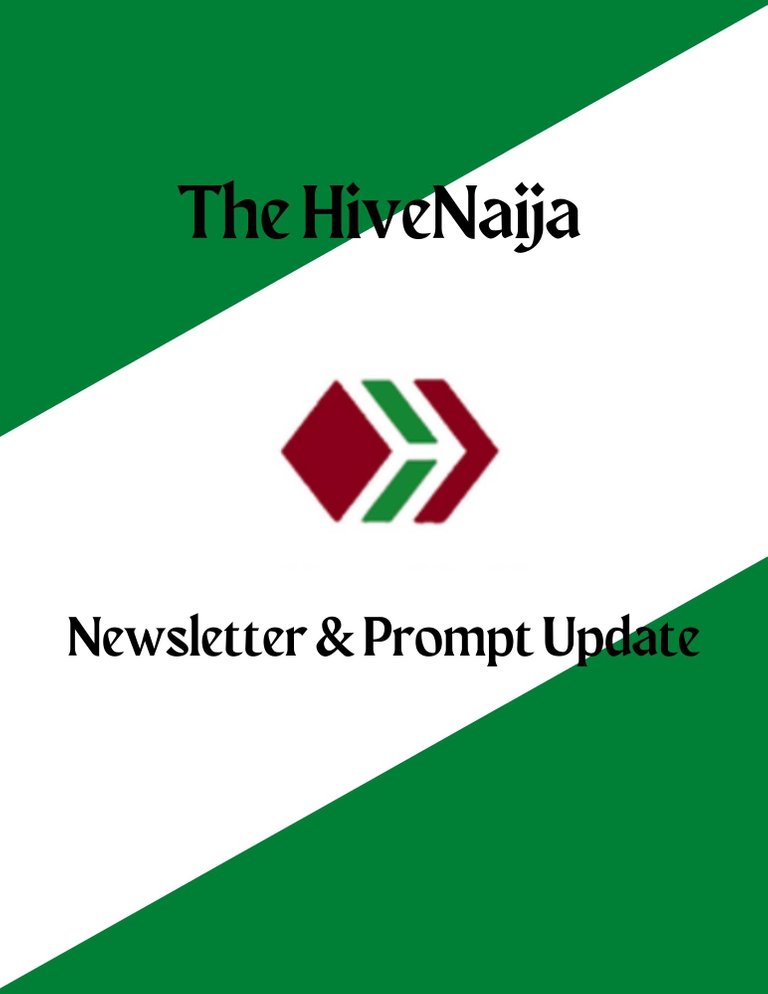 We sincerely apologize for the delay and the silence. Today, we would be giving announcements on the following:
The Speekpeece Movement
Contest winner for the HiveNaija Sister contest
Update on the HiveNaija Discord/Telegram meetings
---
The SpeekPeece Movement
we are very excited to announce that the #speekpeece movement has started and is for everyone. Read this post from @dreemsteem and join the movement.
---
Contest Winner
Few days ago, we gave a riddle and though it was difficult, we had attempts from the following:
We are deeply grateful for your participation. The prizes 1,000 Ecency points, 10 Leo and 5 Hive will go to just one person and that person is the one who was able to get the riddle right.
At the setting of the sun came the boss
He made a request to leave a plus
With a flick of her thumb on Discord
The unique numbers flew out the board
The setting of the sun represents the night, the boss is @belemo and he had asked on discord to resend a message. With a flick of her (deraaa) thumb, the unique numbers flew out the board...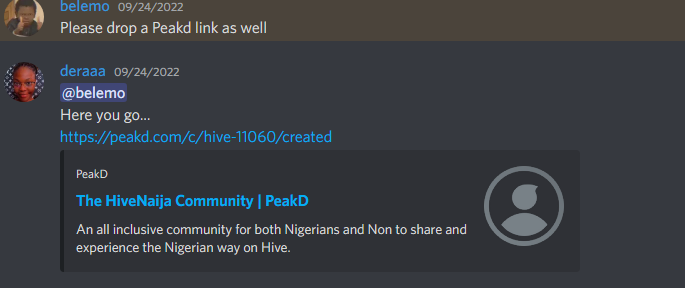 The Unique numbers being 11060. Looking closely, you'd discover it is a date. 1/10/1960. The date of independence for the nation Nigeria. One person got the answer and that person is none other than @kei2. Congratulations @kei2. Your rewards will be sent to you. As for the others who participated, they would be getting 200 Ecency points and 40 Dreem tokens.
---
HiveNaija Meeting Update
The HiveNaija meetings has clearly seen some progress and we look forward to more numbers of people. After much deliberation, we have decided to move the meetings back on Telegram to be held every Sunday by 6pm. This coming Sunday, a lot will be discussed regarding the progress of the sister community and other things. Please endeavor to attend.
Join the Curation Trail
If you like our work, please support this project by delegating Hive Power to @hive-naija or you can join our curation trail.
The benefits of the curation trail
Although it does help the community to make an impact, it's also a great way to earn Curation rewards. The Curation rewards are returns in investment for every individual who joins one.
Click HERE to join the curation trail or you can delegate to @hive-naija.
|25HP| |50HP| |75HP| |100HP| |200HP| |500HP| |1000HP| |5000HP|