American Scientists Confirm Toxic Graphene Oxide, and More, in Covid Injections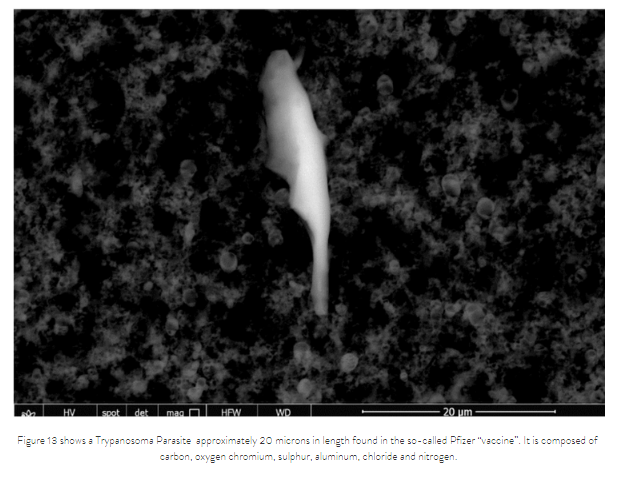 Souce
We previously covered some of La Quinta Columna's research in two articles: Spanish Researchers Find Covid-19 Vaccines Contain TOXIC Levels of Graphene Oxide; and, The real pandemic – Covid-19 or Graphene Oxide? Poisonous Nano-Material found in Covid Vaccines and Face Masks. For additional resources visit Orwell City, a website that translates, transcribes and adds English subtitles to a good portion of La Quinta Columna's materials.




"Vaccines" from the four major pharmaceutical companies were analysed by Dr. Young: Pfizer/BioNTech ("Pfizer"); Moderna/Lonza mRNA-1273 ("Moderna"); Vaxzevria by AstraZeneca ("AstraZeneca"); and, Janssen by Johnson & Johnson ("Janssen").




Liposome capsids are fatty lipid capsules. We are told their purpose is to envelope the mRNA to protect the genetic material from breaking down before it has reached its target – our body's cells. All four Covid "vaccines" contain relatively high levels of graphene oxide but both the Pfizer and Moderna liposome capsids are 100% graphene oxide (after extracting the mRNA).




Graphene oxide is cytotoxic, genotoxic, and magneticotoxic. The image below shows the liposome capsid containing graphene oxide in the Pfizer "vaccine." The liposome delivers the graphene oxide to specific organs, glands and tissues, namely: the ovaries and testes; bone marrow; heart; and, brain.
Souce