Deutsche Zusammenfassung: Hallo Freunde, hier die Groß-Demo
in Wien gestern, den 20.11.2021, gegen die Zwangsimpfung & Lockdown
nur für Ungeimpfte (Teile & Herrsche) und für unsere Grundrechte...
Greetings Sisters & Brothers!
Yesterday i took virtually part in the rally in
Vienna, Austria, against mandatory vaccinations &
lockdown only for the Covid19-Unvaxxed (Divide & Conquer).
"N scheiss muss ich" means "Jack Shit i have to do.."/"The F..i have to do!?"
My favorite thumbnail pic, right after the next coming up.😉
Except the first thumbnail here, think "backwards"
considering the upload of the pics, starting with people
leaving the rally, after demonstrating, dancing, singing and
and spreading "positive resistance vibrations".
They had good music on the truck, reminding me of how important it
is to have good music/sound on rallies like this.
The Drummers & Musicians are awesome , too!
YT blocked a couple of live-streams, but i found
backup-streams.😜
Power to and from the People - We are the Authority!💪 ✌️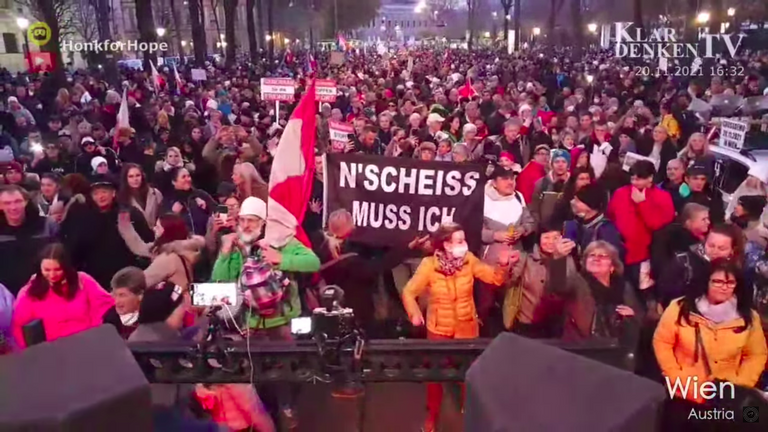 ---
"Jesus Wins"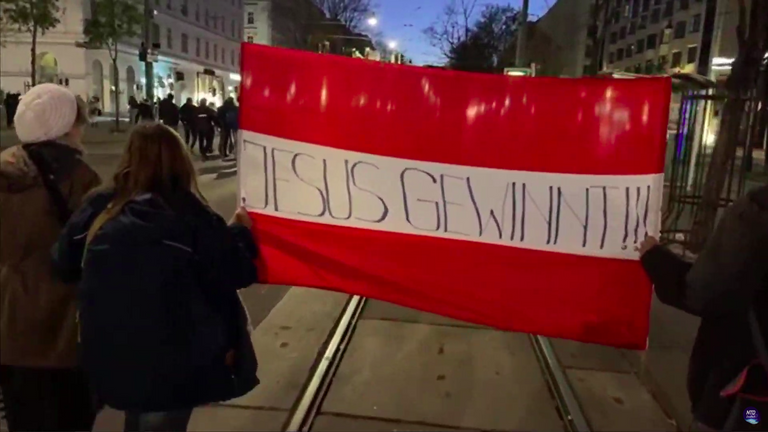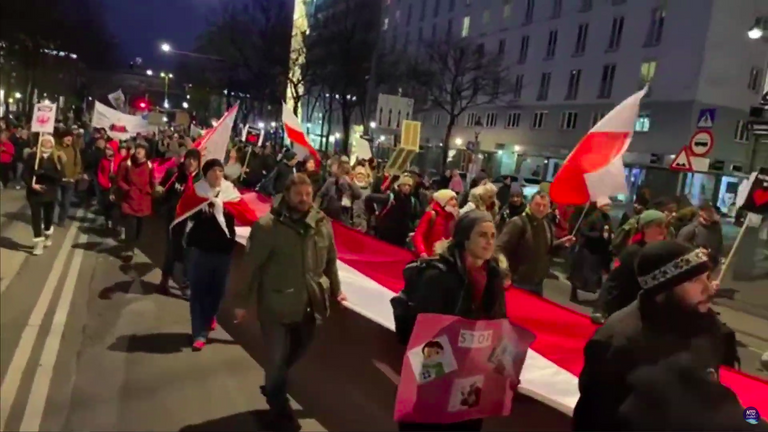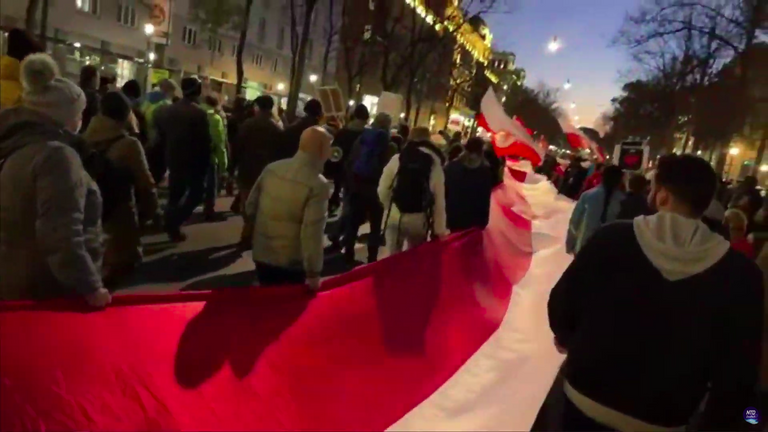 ---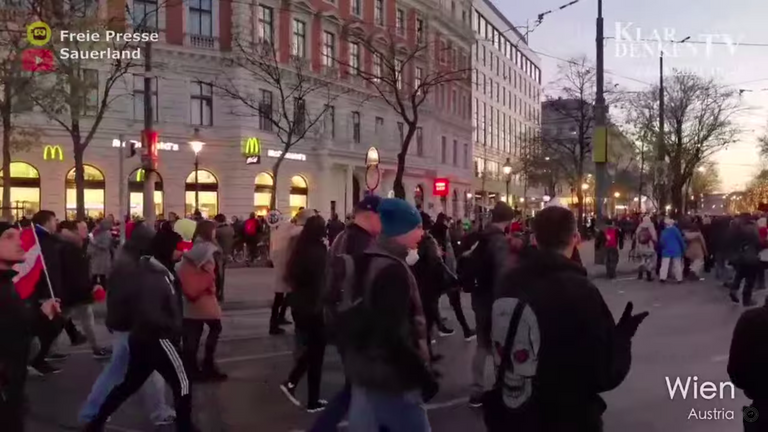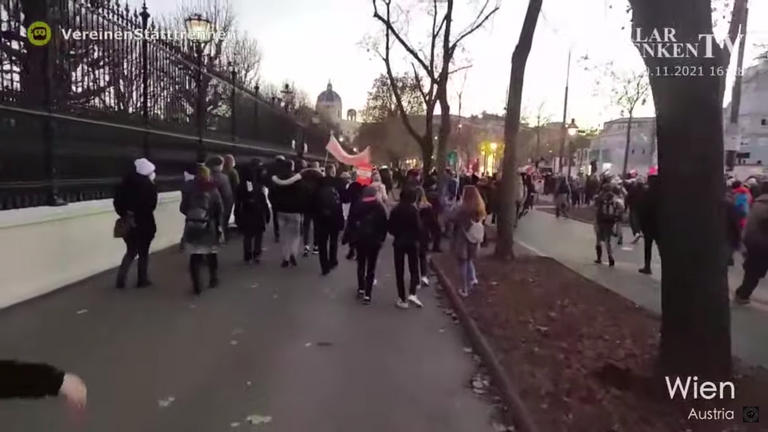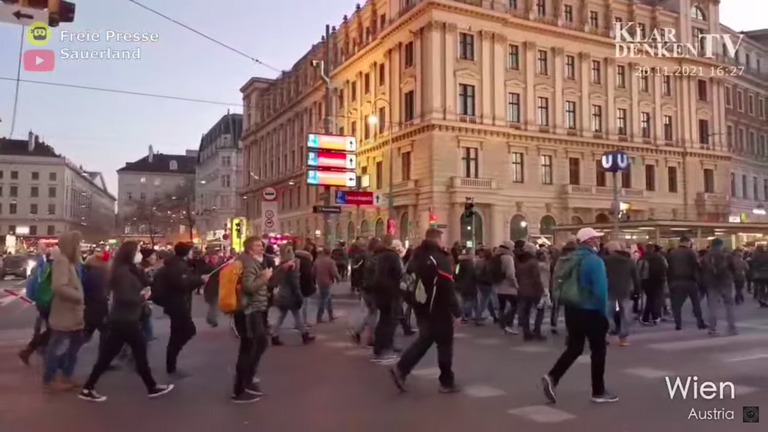 ---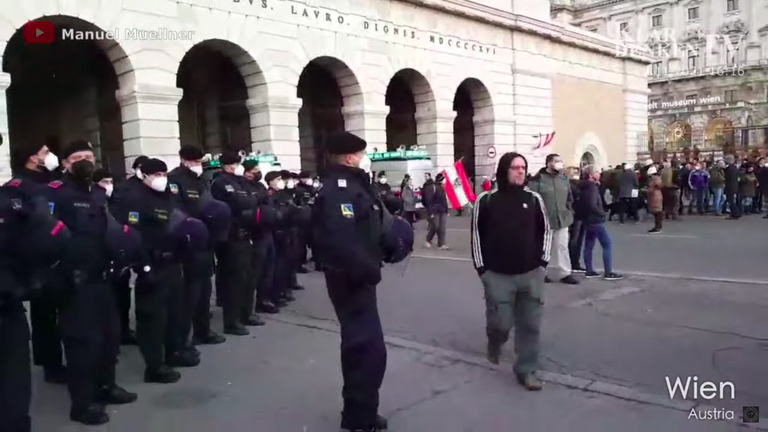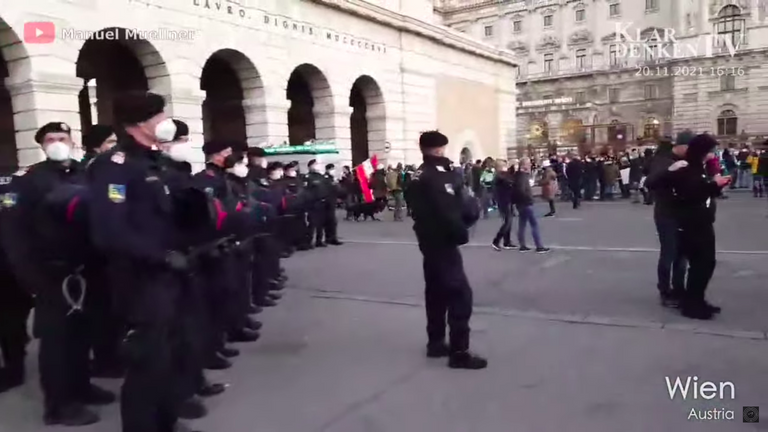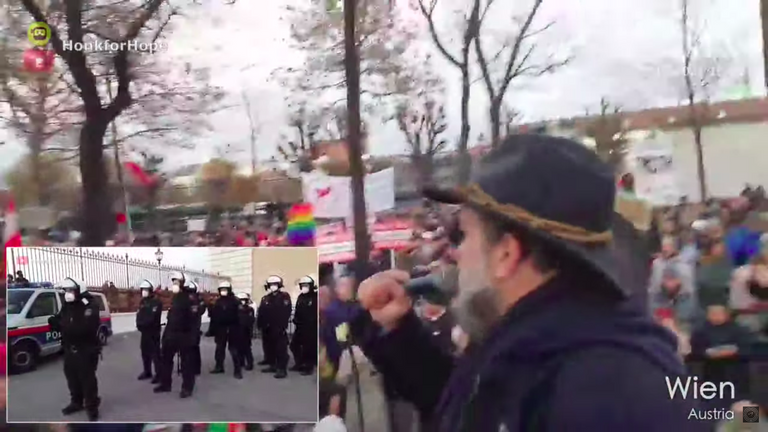 ---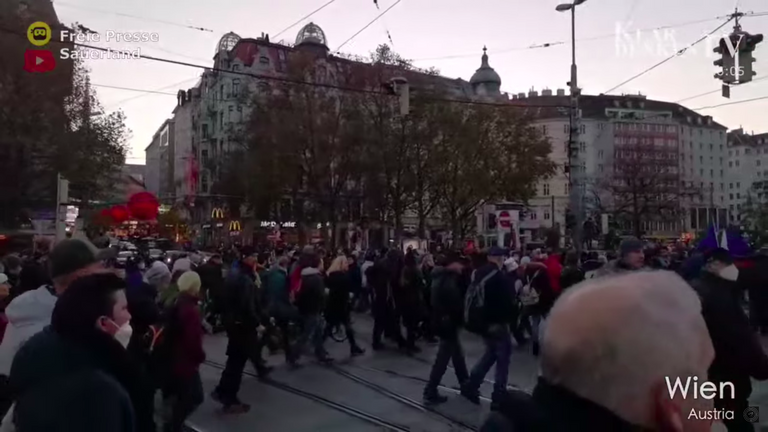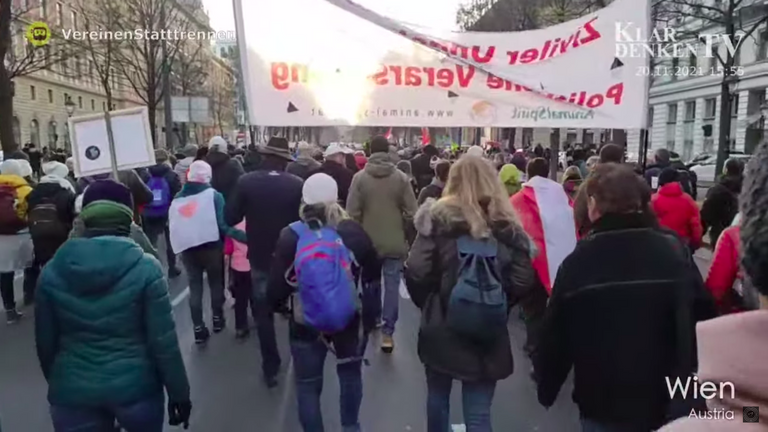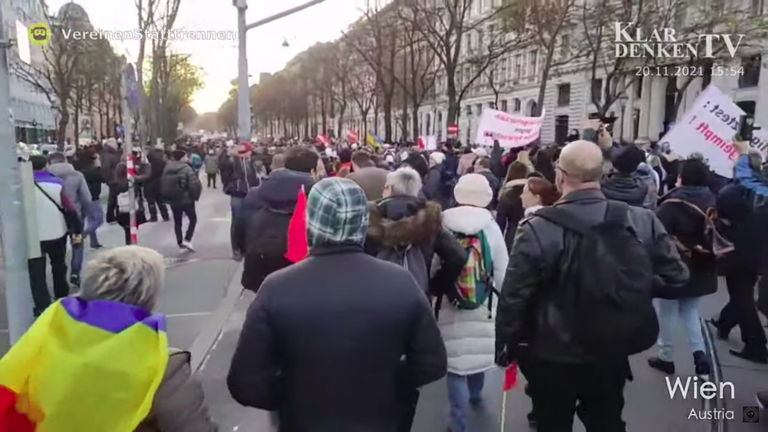 ---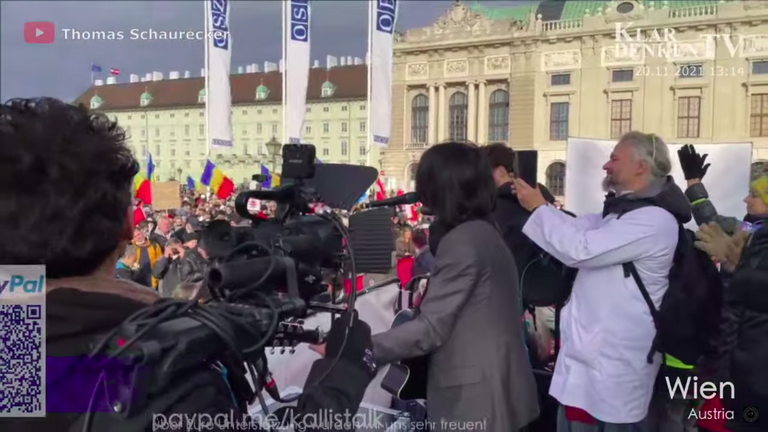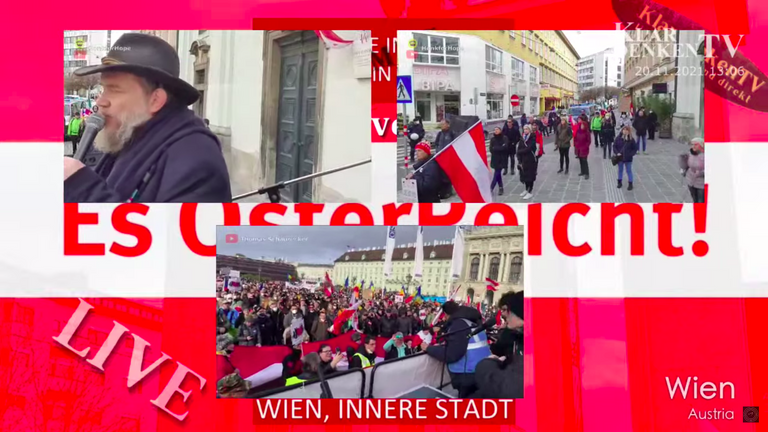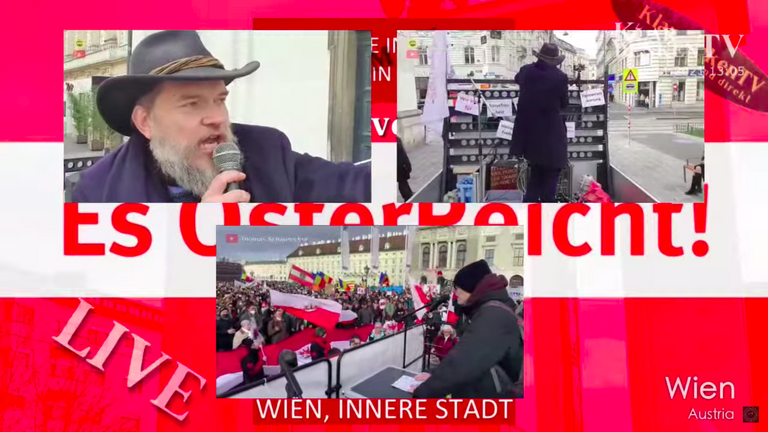 ---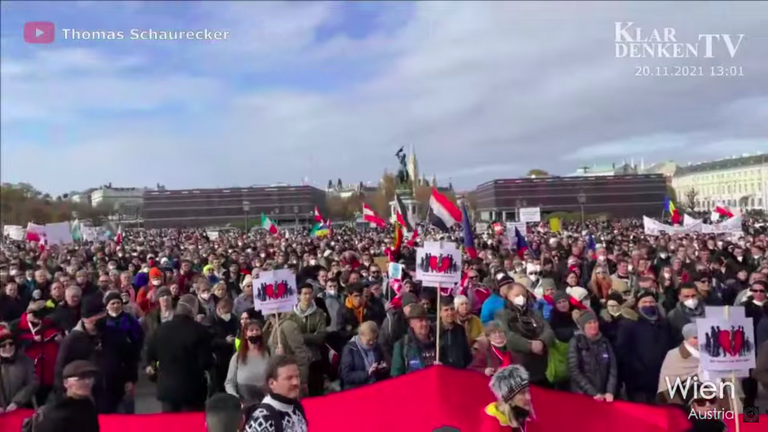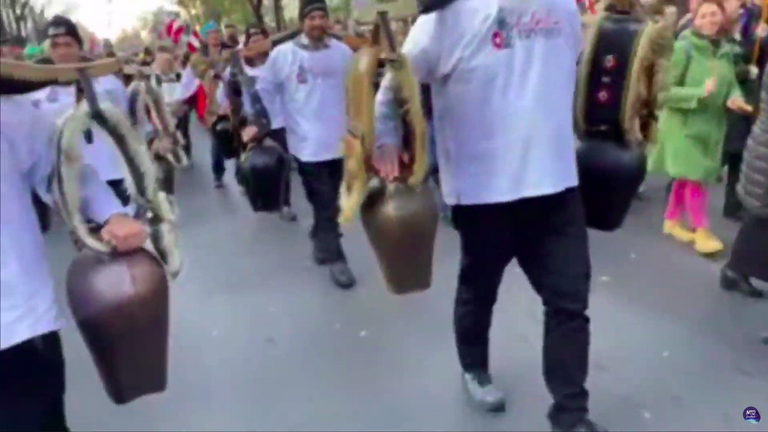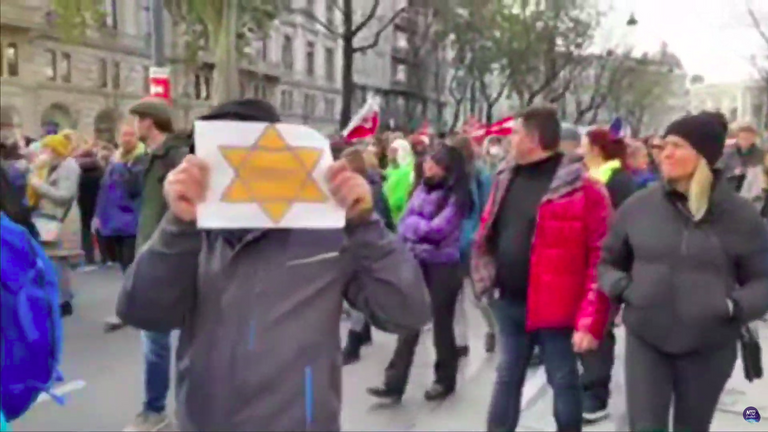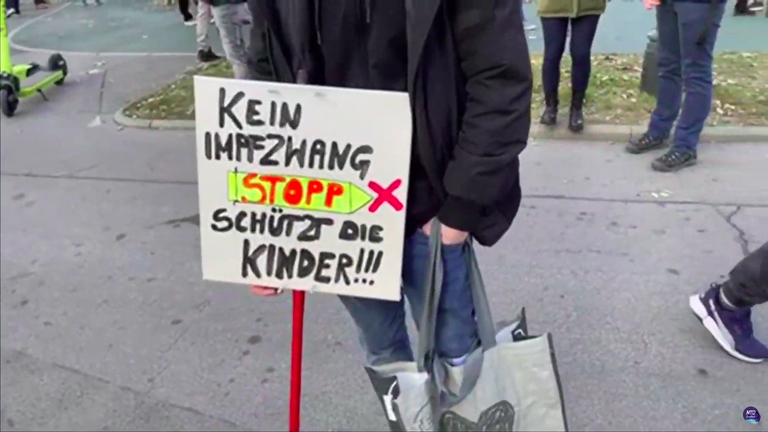 ---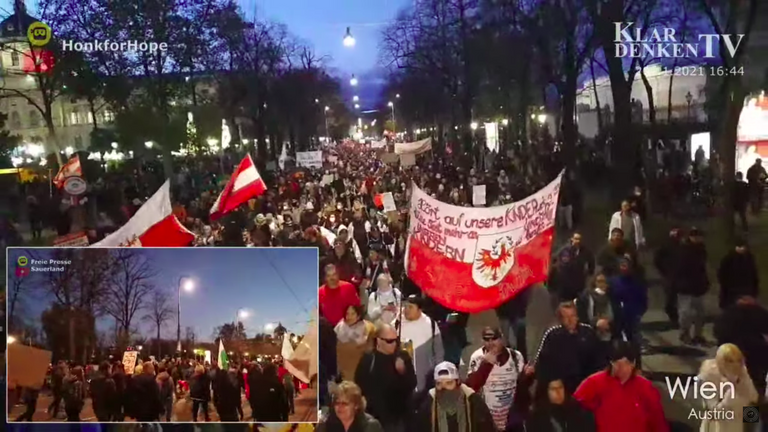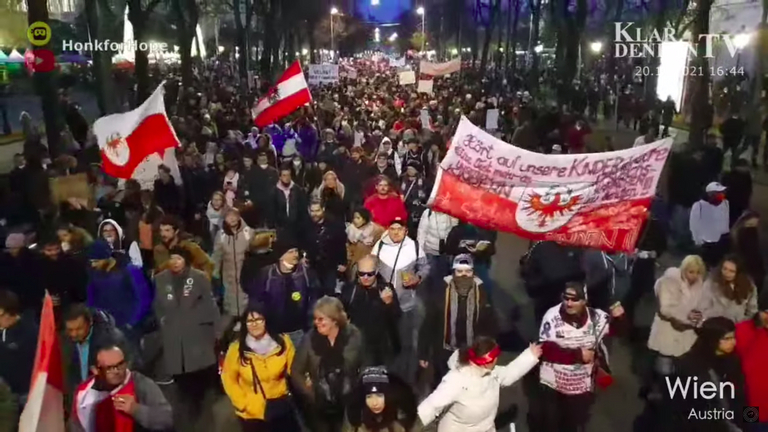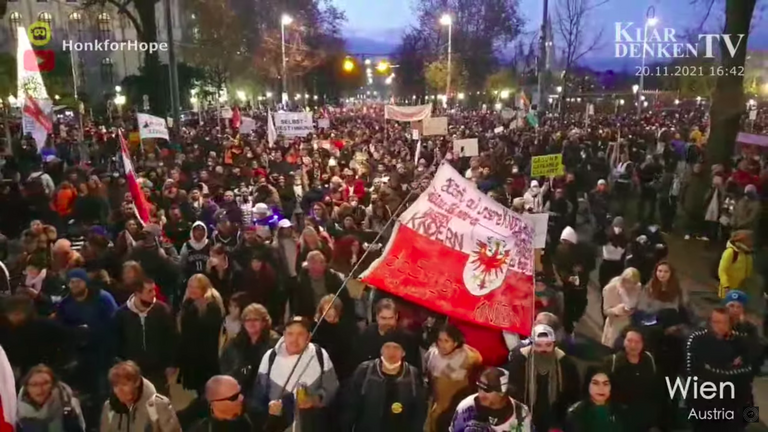 ---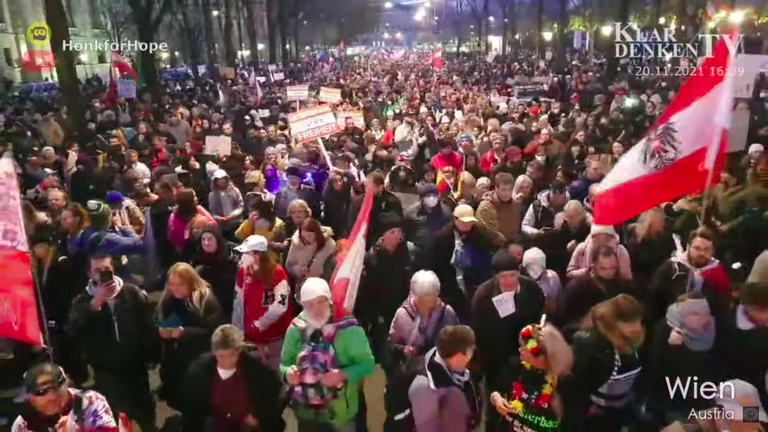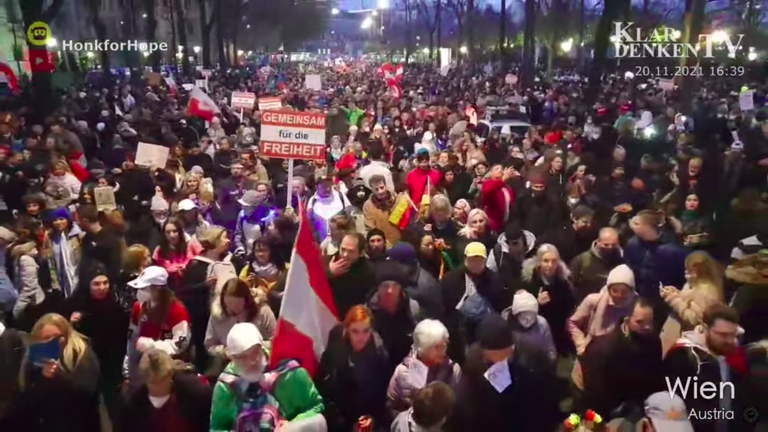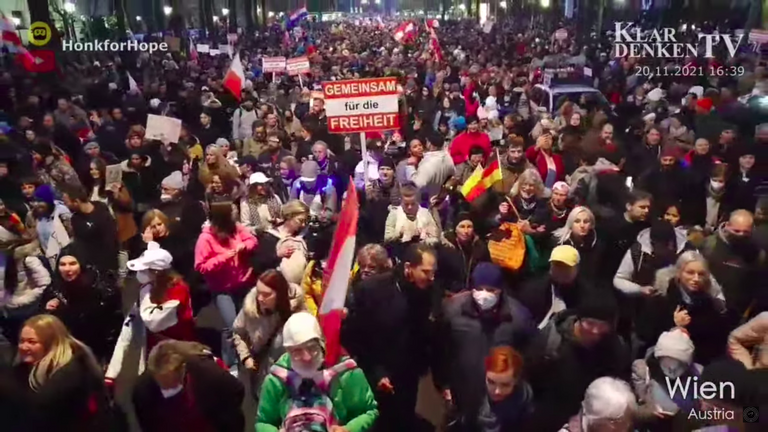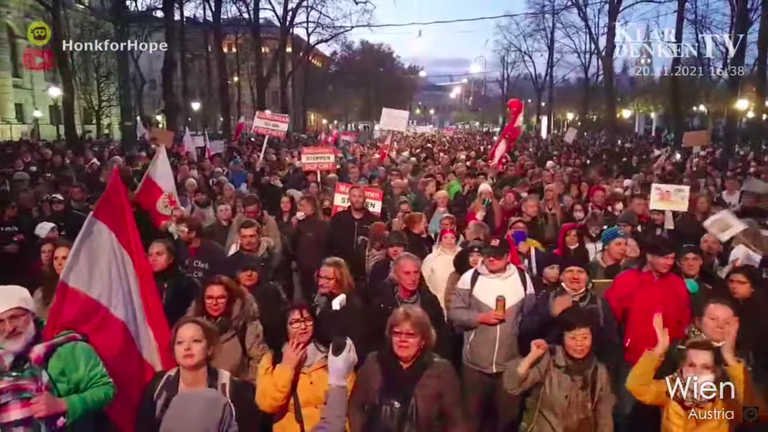 ---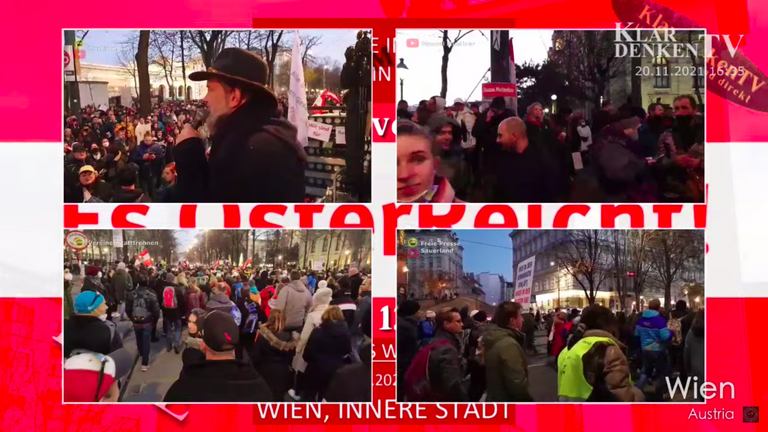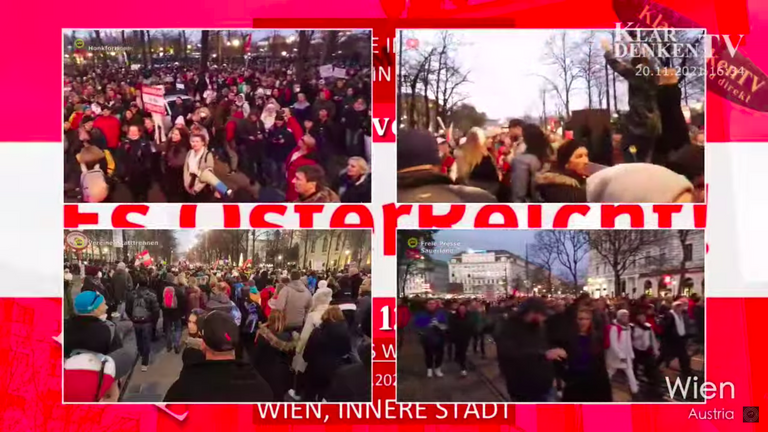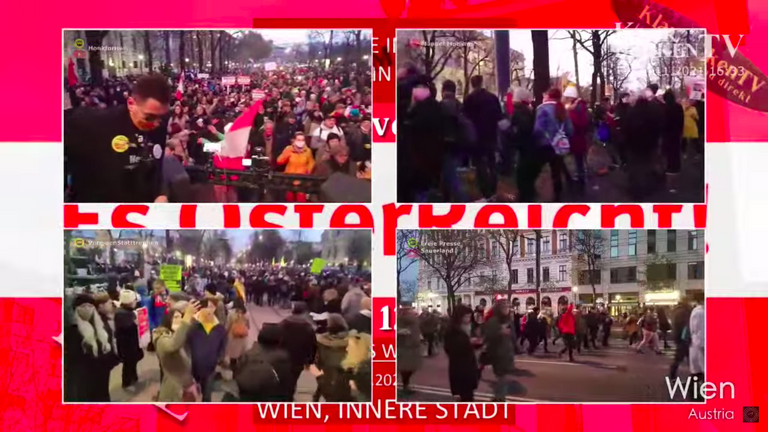 ---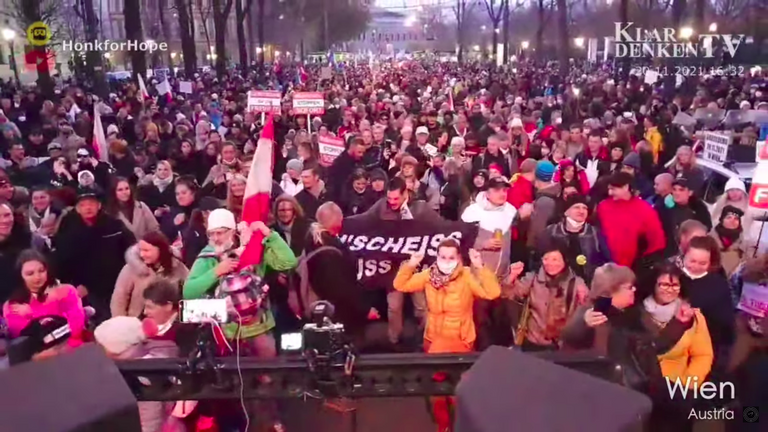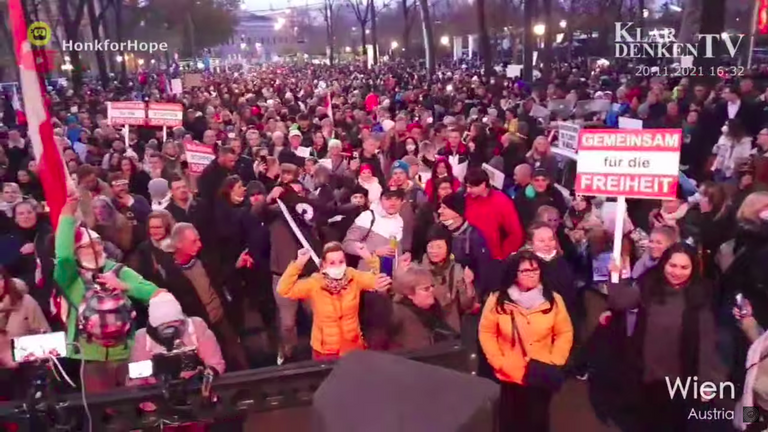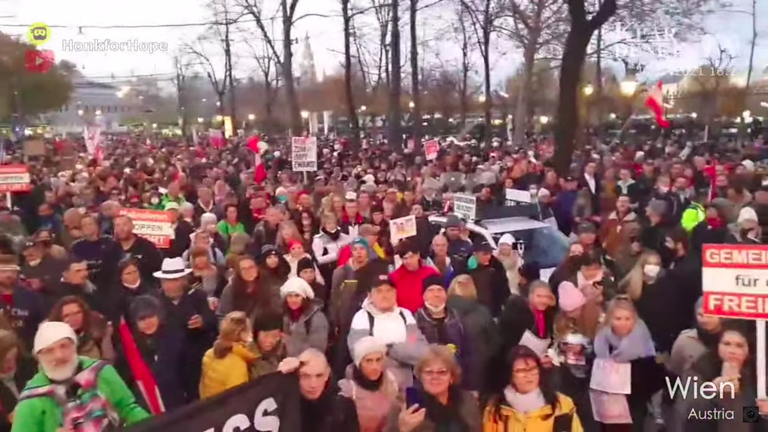 ---
I had some more pics, but i think i overloaded PeakD/Hive...😅...the system/this post doesn't let me upload any more..but i think you got an impression, compared to false representations, this time from RT .
---
Here is one of the links i followed, check the "party" around 1h:44 min.🤙
---
Thanks for your attention 🙏
Danke Für Eure Aufmerksamkeit 😊
The Love For Life Wins ✌️ ❤️
---
Media/News: