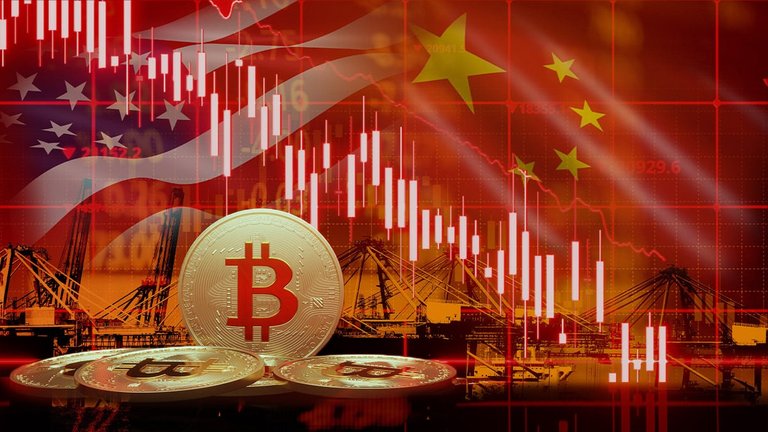 Hello dear reader, as you may have noticed the Bitcoin price action began to retreat after the diplomatic and military tension that in recent days has been generated between China and the United States, this by the voices of interference on the territory of Taiwan that has certainly caused a negative impact on traditional markets.
According to multiple digital information sources, Bitcoin's price action this week remains in decline due to the tension between China and the United States that shook the markets. It is worth noting that the conflict arose after the arrival of the Speaker of the U.S. House of Representatives, Nancy Pelosi to the self-governed nation of Taiwan.
It is assumed that this conflicting scenario is the reason for the recent pullback that Bitcoin and the rest of the cryptocurrencies have maintained, it is believed that the tension may have led investors to dump riskier assets until they have more certainty about this scenario, including Bitcoin.
According to the chief strategist of global economic research firm Alpine Macro the popular Chen Zhao, whatever actions Beijing takes could trigger additional sanctions against China and dramatically increase the risk of a direct military conflict between the U.S. and China, a fact that would certainly cause a huge economic and financial crisis on a massive scale.
The truth is that the current conflict reduced the appetite for risk that investors showed after the expected 75-point interest rate hike in the American power. Something that had driven up the demand for cryptocurrencies, as well as for stock shares, leading them to a price increase last week.

SOURCES CONSULTED
Caliber
Bitcoin falls due to rising tensions between US, China.
Link

OBSERVATION: