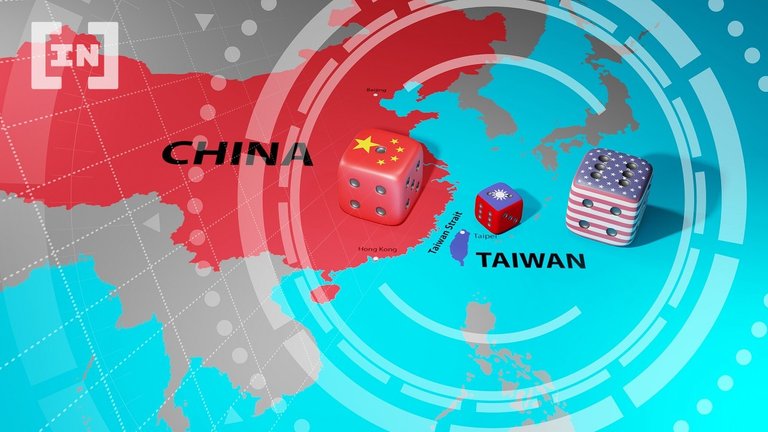 The new scenario of pro-war projection is looming over the world and could impact Bitcoin prices downwards, I am referring specifically to the warlike tension that began to be created a week ago between China and Taiwan, as a result of the visit of US spokesmen to Taiwanese territory.
According to information gathered from multiple digital news portals, while some specialists foresee a fall of Bitcoin due to the impact of a recession and international political tensions on the markets, others expect the opposite.
It is noteworthy that in the words of financial analyst and investment advisor Alberto Cárdenas and economist Natalia Motyl, who answered this question that revolves among investors: what effect will a recession and the tension between the United States, China and Taiwan have on the price of bitcoin?.
Cardenas believes that Bitcoin has not yet hit its low in this bear market, as in his view, the recent rally in BTC and ETH has been a perfectly predictable and natural bear market rally within the adjustment processes. He believes that these rallies do not mean that they will continue to rise or that we have already passed the lows of this bear market.
He literally states that "there is potential" for more significant price declines in Bitcoin and other cryptocurrencies between October 2022 and early 2023. He thinks that in that season we will see the last 60 days of the cycle, which he estimates are always the wildest.
He warns that the United States needs to continue to raise interest rates by at least an additional 1% between now and the end of 2022. He understands that will be accompanied by European Central Bank rate adjustments or hikes. "This is not good for risk asset prices and I think we are going to continue to see downward pressures."

SOURCES CONSULTED
Careupto
Bitcoin price would have these effects in the face of recession and tension in China, Taiwan and the US.
Link

OBSERVATION: