I went for a bike ride an hour ago. It was raining a little bit, but after riding for ten minutes it increased noticeably. I took some photos of the wet cyclist going down Frederisksundsvej half an hour after the real rush hour. You might get the impression that Copenhagen is only bikes and no cars, but that is definitely not the case. The reason that Frederikssundsvej is mainly bike commuters is that it runs into the central street, Nørrebrogade which has been optimised for bikes and is one of the busiest bike streets in the world. A couple of kilometres to the west and the east of this central street two large motorways come in from the North and runs into large car centric infrastructure. Especially the broad road called Åboulevarden is one long snake of cars. I might go there and take some photos one day so you can see the depressing horror.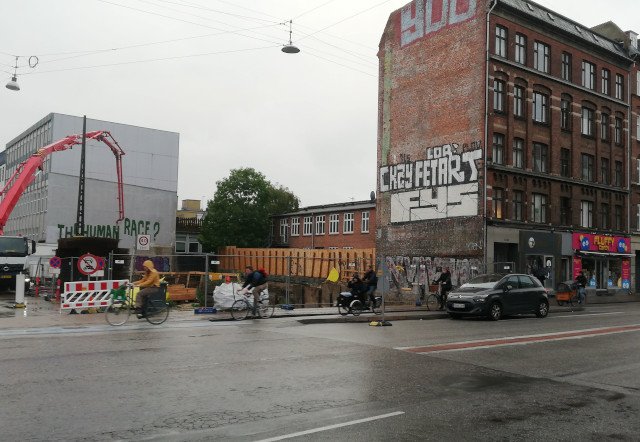 Classic Copenhagen tristesse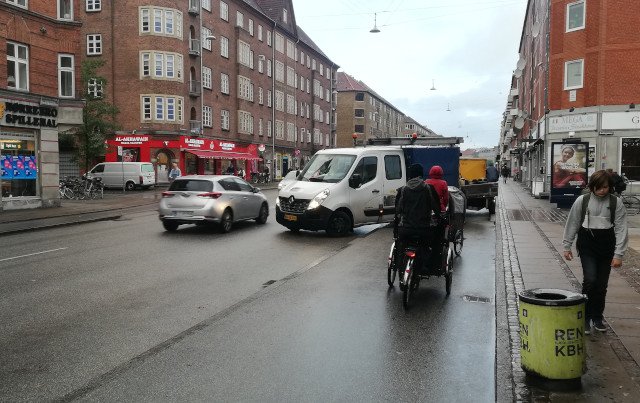 A couple of cargobikes waiting to get past.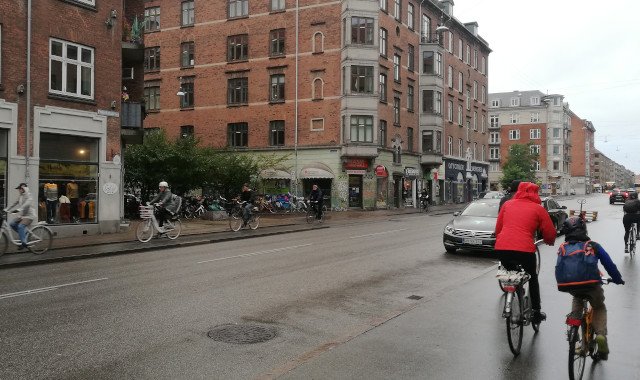 In the rush hour the traffic mainly goes towards the old city (on the photo opposite of where I stand). But in the calmer hour after eight the traffic goes both ways.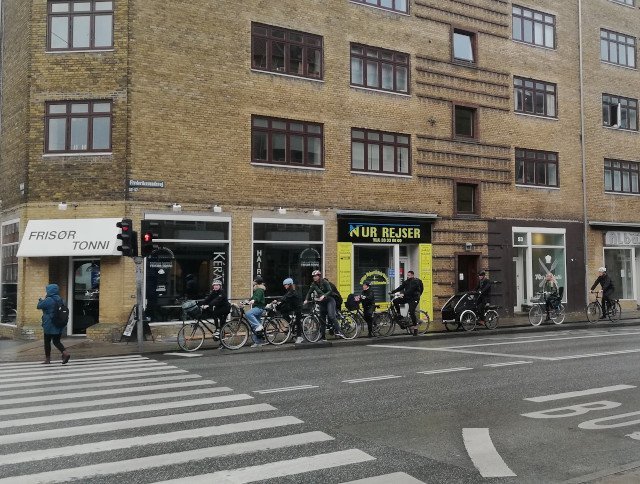 Some wet people, probably comming to work at nine o'clock (eight is still the most common here).
After this it really began to rain and I decided to spare my woollen coat from all that water. The other day I went for a walk and when I came home I was wet all over. Took 36 hours to get the coat dry. I will take another ride later today instead.