Yesterday was a great day. I woke up early and headed to nearby Stampede Reservoir for some fishing fun with Quill. The weather and water were nice and calm. It was a very relaxing day. Mostly...
I did end up catching one small fish. Pretty sad really, but I now plan on getting a little down rigger for the boat. It should help me get my lures down to were the fish are, which is supposedly kind of deep right now. I saw some fishing reports from fellow anglers out on Stampede yesterday, the bad luck was my fault, they were catching plenty of fish down deeper.
I did not take of photo of the small fish I did catch. There was a moment of chaos right when I was bringing the fish aboard. A gust of wind happened and blew my little umbrella off the boat so I quickly released the fish without photos so I could turn around and go get the umbrella. Other than that incident, everything went smooth.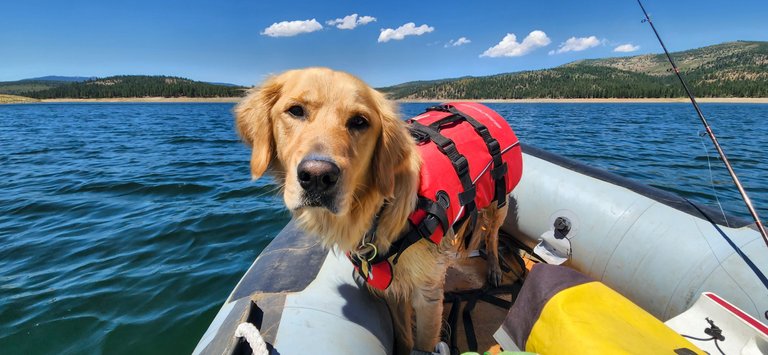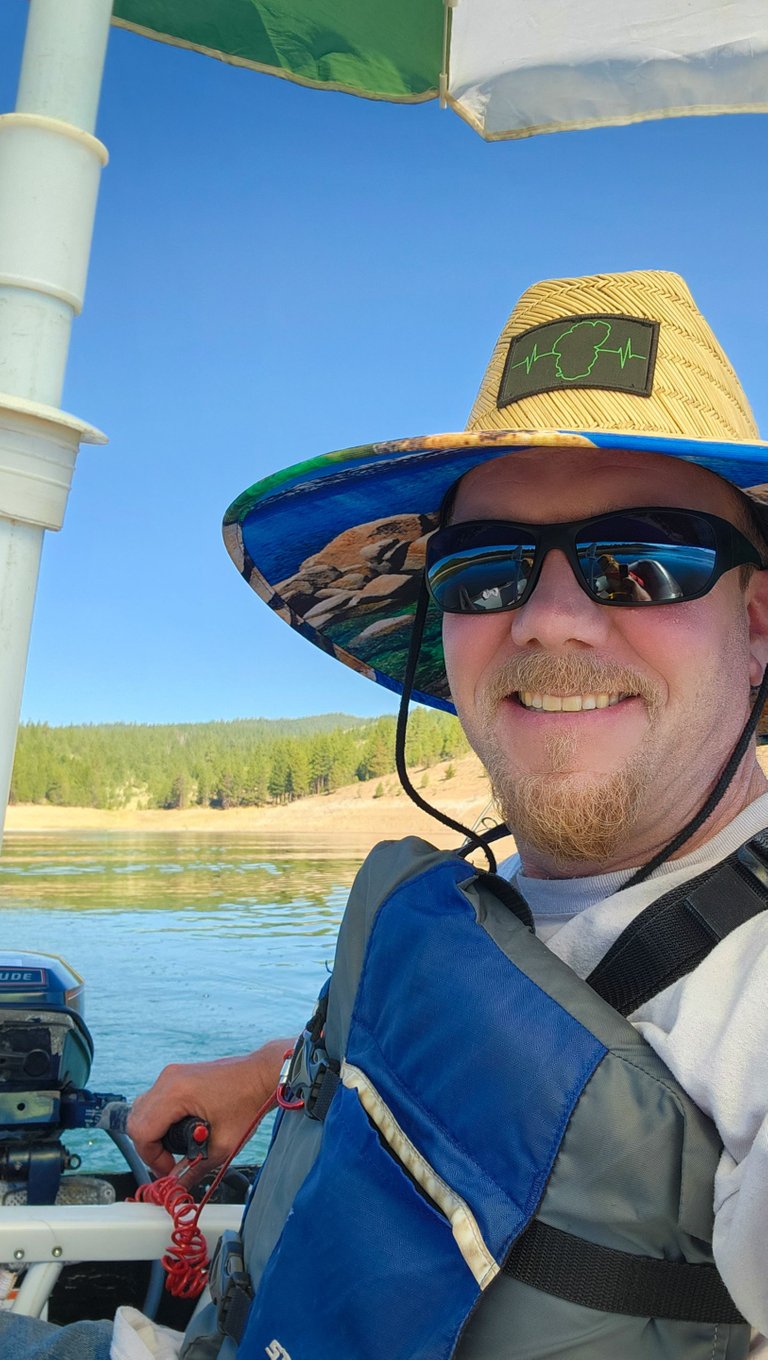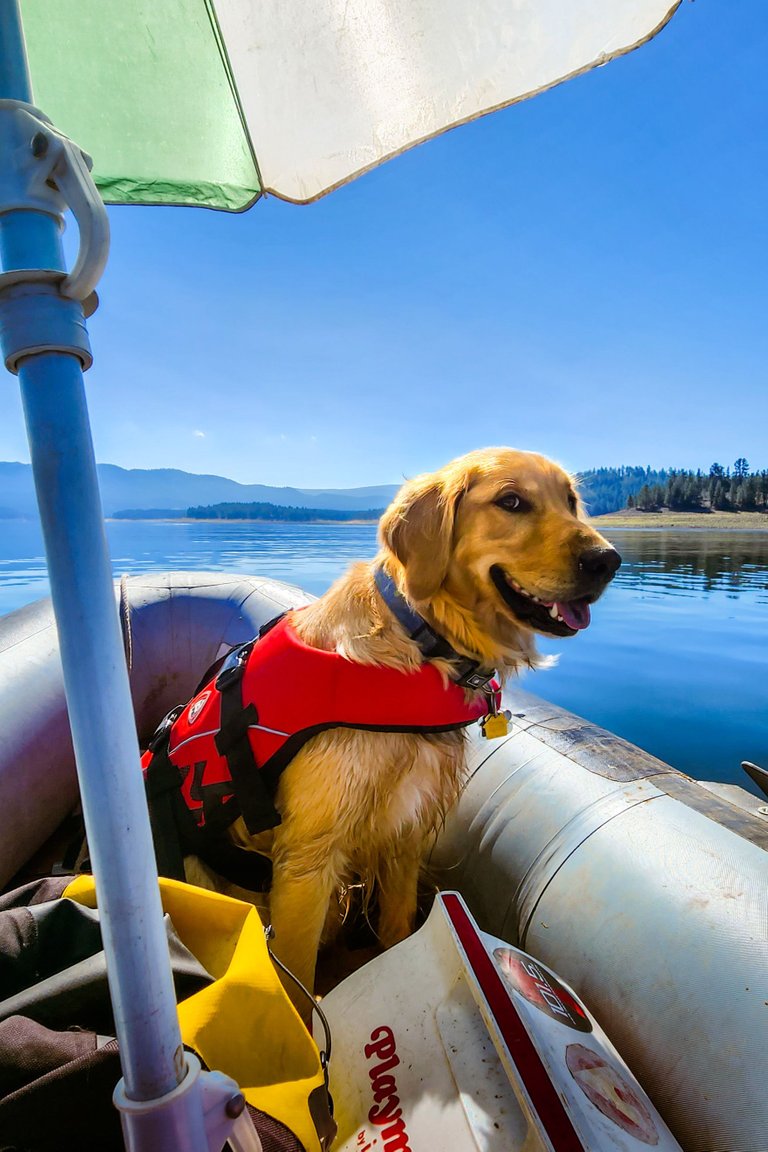 The last time I went to this spot a couple weeks ago, everything did not go smooth. You can see in the photo below that my engine cover is off. This is how far we made it away from shore...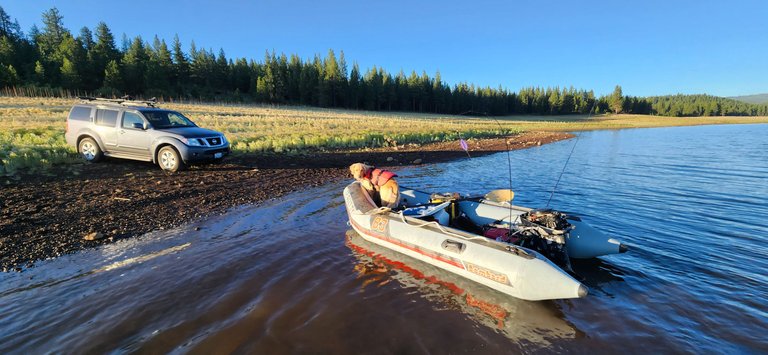 After a few hours of trying to get it started, I gave up and went home. I was then able to dig around further in the motor, where I found the problem. The "Cam Follower Roller" had broken so no gas was getting to the carburetor. I am not a mechanic but since this old boat and motor were a free gift from my neighbor last year, I figured I'd give it a go. The part was $30 online. I watched a few YouTube videos. And success!!!!
The fact that the boat was actually running yesterday was enough to make me incredibly happy, even though I pretty much failed at the fishing part.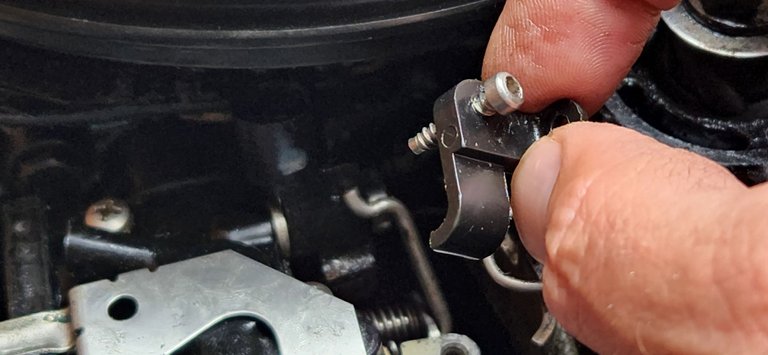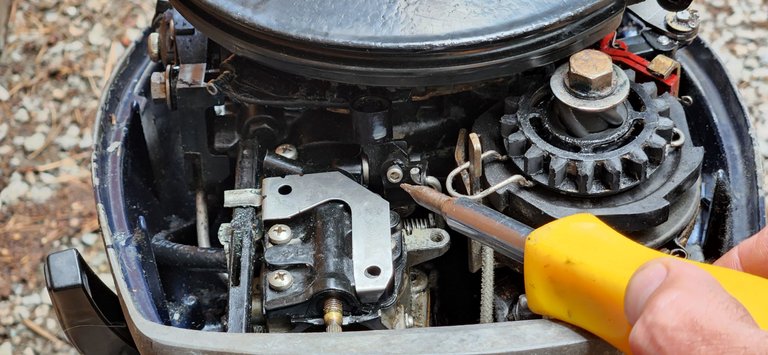 Yes, I failed and did not catch any keepers yesterday. Fortunately, I still have a few Kokanee Salmon in the deep freezer from previous fishing trips so local fish was still on last night's menu. Soy sauce, honey, lemon juice, garlic, and a little corn starch in a cast iron pan. Yum!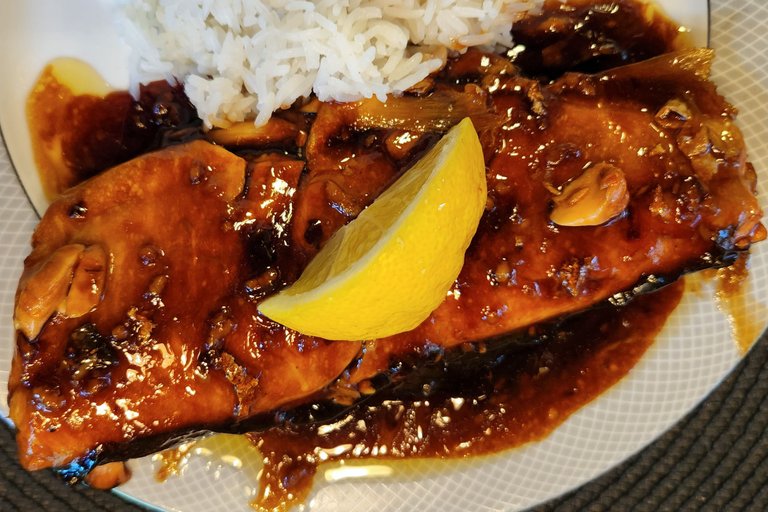 Thank you for looking and I hope you all had a great weekend too. Cheers!
Scott Thompson
www.ScottShotsPhoto.com