Sister Rocks
When I left Lassen Volcanic National Park I headed west. I'm not exactly sure what highway that I took to Eureka and the coast. It may have been State Highway 44 but I'm just not sure. That's kind of how I am.
It was fairly late in the day by the time I hit Highway 101 and turned north. I bypassed Redwoods and Sequoia parks, I needed to make central Oregon by noon the next day.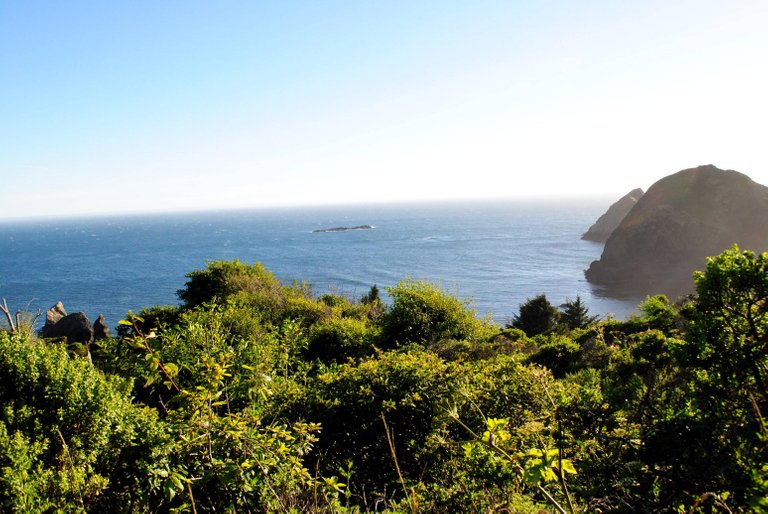 I was just into Oregon when I needed to stretch at the very least. I pulled into an unmarked driveway and found Sister Rocks. I always said I'd rather be lucky than good.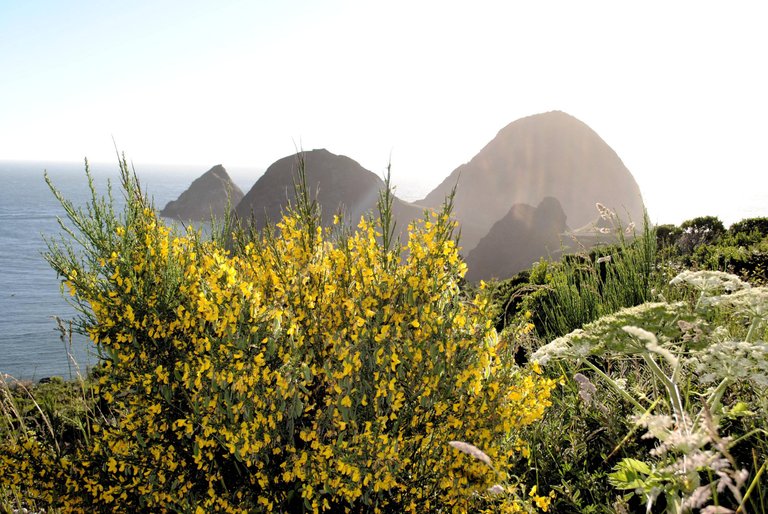 Sunset was coming soon, I took a little look around and decided I was going to stay the night right there. The 'no overnight camping' sign didn't deter me or the guy with the fifth wheel trailer on the other end of the nondescript parking lot.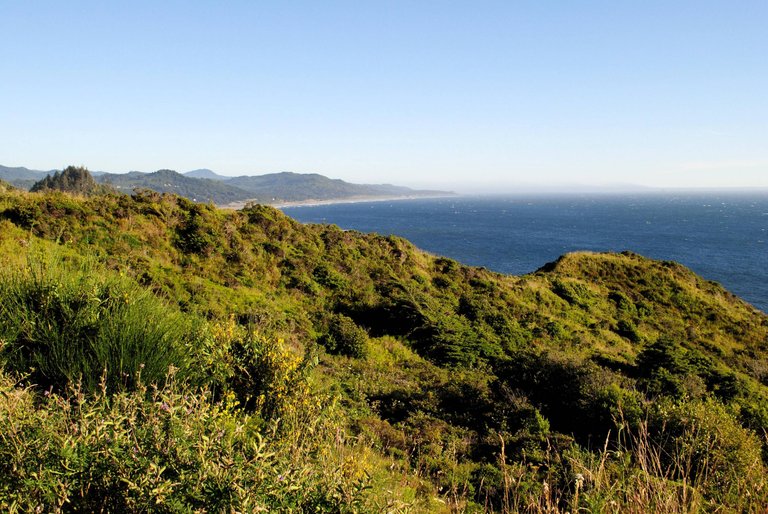 Just an unbelievably scenic place, no matter where I looked. It's coastal Oregon so the vegetation was thick and verdant. Truly beautiful setting.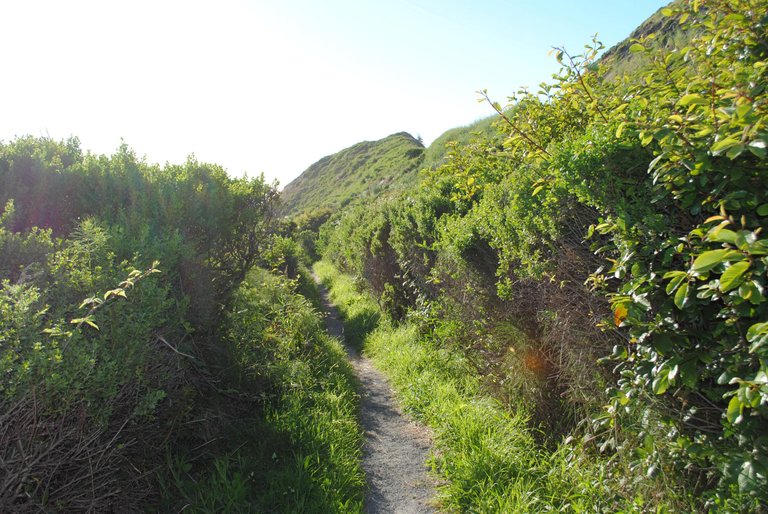 The Pacific Trail runs right through that little parking lot. The trail is incredibly easy walking in spite of the really thick brush on either side. It leads right down to the beach, a real gem.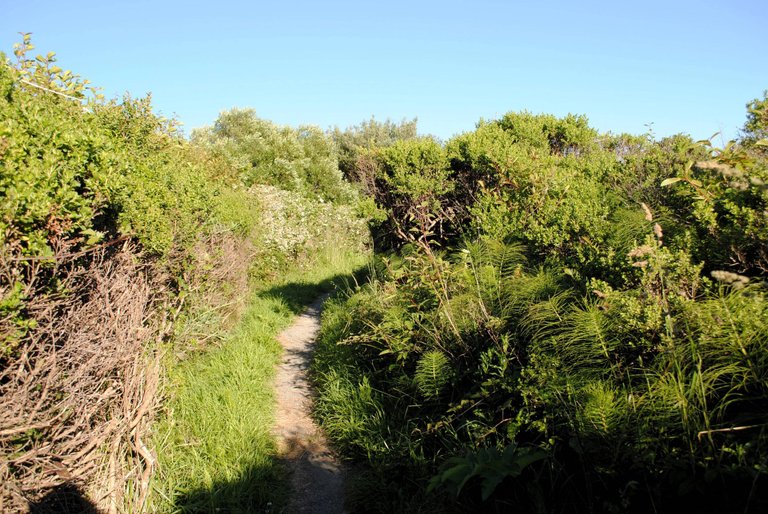 I took the trail down to the beach but the tide was IN so there just wasn't much beach. I really wanted to photograph the sunset over the Sisters so I headed right back up. Maybe a half mile each way and very pleasant walking.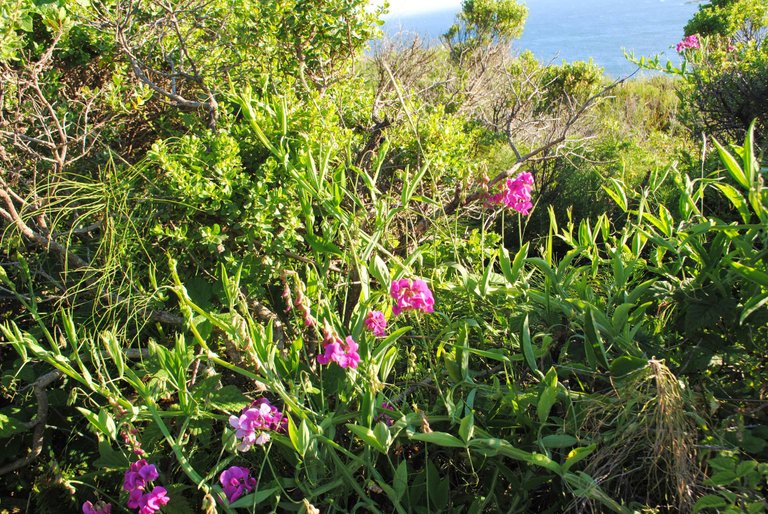 The plants along the trail were thick and lush. It was near the Solstice so they were about as plush as you will ever find.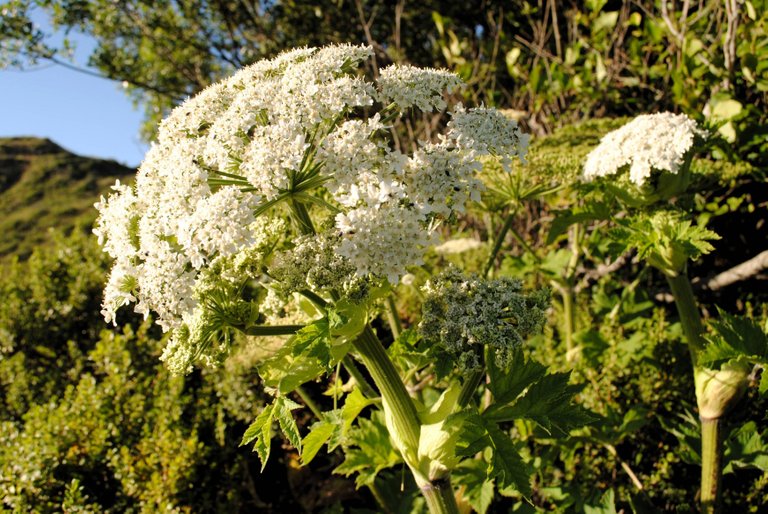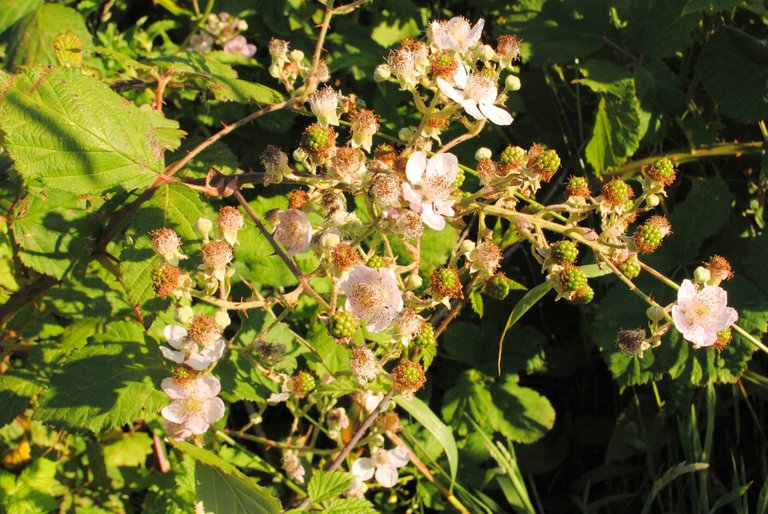 This was pretty near the 'golden hour' but we'll come back to Sister Rocks for the sunset. I'll leave you this time with one last shot of the bay. Thanks for staying til the end. I appreciate it.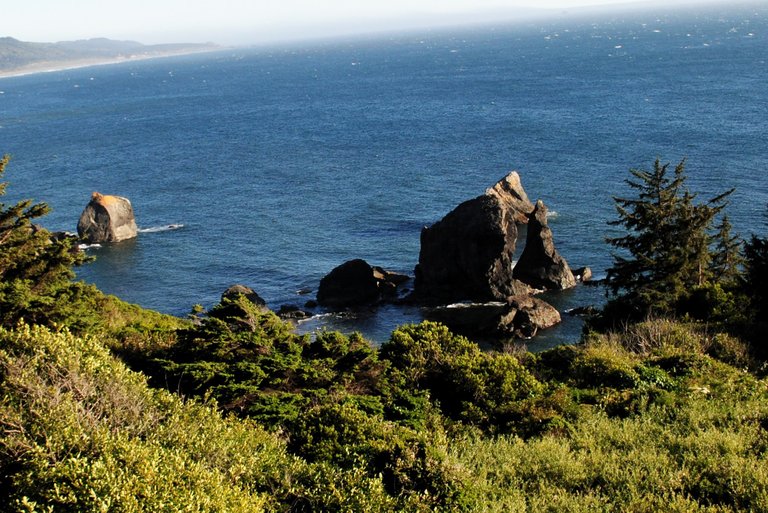 You want some really cool stuff? Check these authors, they will not disappoint.
@morkrock Music Games Stinging Politics. Don't go here with thin skin.
@soyrosa Great Photographs and Insights for us All.
@sultnpapper Truth Teller and Poker Player.
@jangle Because Jangle A great writer and serious hustler.
@tarazkp Great writing and lots of it!
@galenkp Most engaging guy on Hive.