"Look well into thyself; there is a source of strength which will always spring up if thou wilt always look." - Marcus Aurelius, Meditations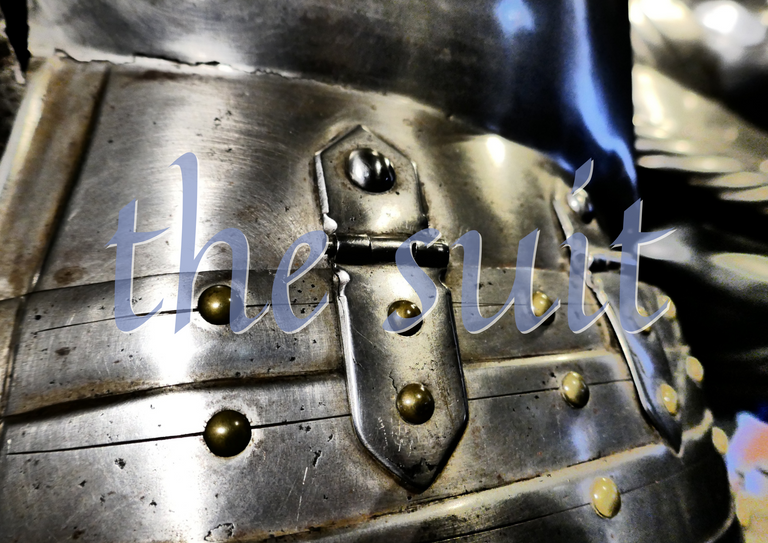 ---
I've learned I'm very good at various things and not so good at others, like most; it's the nature of being human. One thing I do well though is difficult things that make me feel uncomfortable.
Socially awkward uncomfortable
I'm not anti-social but being in crowds or with people I don't know well can be difficult. I don't like being the centre of attention and have no need or desire to self-promote or seek validation from others. I'm happier in smaller, more manageable, social groups and I tend to get fully-immersed in those cases; but when there's many people I just want to fly under the radar.
Over my life I've held positions in which I've had to stand tall, to speak in front of many people and lead and direct others, which has always made me feel quite uncomfortable - I'm shy by nature and coupled with my aversion to drawing attention to myself it's made aspects of my life quite a challenge, but I've overcome it.
I can't recall when I determined how to combat this fear intolerance but I did. I found the ability to push emotional and physical discomfort deep within and simply get the job done; I attribute that ability for much of the success I've achieved personally and professionally.
The motivator
I use a motivator I guess one could say, something that switches me on and enables uncomfortable actions to happen; I think of it as a suit of armour that renders me impervious to the feelings and emotions that well up in leaving the potential to derail my progress. It makes me feel protected against externally-derived sources of discomfort. It's hard to explain I suppose, but it works and has been of great value in many roles and situations I've found myself in.
A good example is a simple business suit. Yep, that's one of my motivators; a work related one.
I've been successful in my field over the years, success that came through getting well out of my comfort zone. It's been my business suits that have allowed me to do so, to protect myself whilst I confronted those challenges.
I don't wear them to look the part per se but to feel the part allowing me to perform better at whatever task that's required no matter how uncomfortable I feel. Maybe it's that when I don the suit it becomes a mask behind which I can hide the real me whilst a different version does what's required. Either way, it's worked.
When that suit goes on I'm everything I need to be, outwardly at least, and the job gets done with what probably looks like confidence and comfort even though I'm probably not feeling it. It's like I'm armoured by that suit and impervious to the feelings that scream, this feels wrong, within me.
Well armoured
I've relied on motivators to provide the ability, impetus and courage [stupidity?] to do many things that might otherwise have been unachievable. In the case of my current job it's the business suit, the armour so to speak. It could just as easily be a lucky charm, a uniform, or even a simple mindset that I've used to find the momentum to carry myself forward and deploy as required.
That mindset-motivator is my WHY; that is, why I want or need to do a thing in the first place. If it's compelling enough then it happens to the best of my ability, no matter what might be involved in making it happen. In these ways I've managed to make my way through life a little more easily...Although I still avoid most social situations. I'm still shy.
---
I did one of those hard to do things yesterday which prompted this post. It made me wonder what other people do to motivate themselves and to find the courage to overcome fear or doubt or their personality traits that may get in the way of daily life. Feel free to comment below. I'm interested to hear what you have to say.
---
Design and create your ideal life, don't live it by default - Tomorrow isn't promised so be humble and kind
Discord: galenkp#9209
Image is mine - A suit of armour taken at the Tower of London, UK