---
English version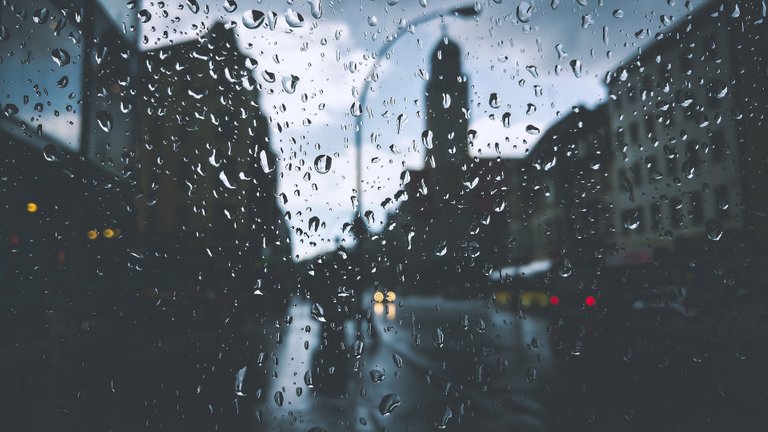 ---
The rain of my childhood
I looked at the nightstand looking for the radio alarm clock, 6:24 flashed light blue on the screen of the same, II sheltered again and closed my eyes, laziness slowly dissipated and images of childhood memories filled my mind.
Since having memory, I remember my paternal grandmother looking for me every year to spend a season with me, I feel like crying, I often miss her a lot, my first trip was by bus with her when I was six months old, a journey 650 kilometers that last between eight to ten long hours, depending on the road conditions, from the province to the capital of my country.
I have no memory of my first trip, only the reference to having made it, but now with the sheet around my neck, I see myself with nine years old next to my grandmother, in the back seat of my uncle's Dodge Dart, returning home from my parents, after traveling all night.
Through the window I would saw the gray clouds and the dense rain falling as we made our way slowly down the long main avenue of the town, whose two lanes divided by the protruding road on twenty centimeters of the line asphalt, was flooded by the torrential.
A nostalgic feeling fills me, I do not understand why it persists in my memories, it is not the first time that I evoke it, it has been recurring throughout the years to see me there, silent, just observing the event. I have never sought meaning it, I just relive the experience without intending to, feeling nostalgic and relaxed.
Well, it's time to wake up to continue living the quarantine busy doing daily tasks.
The end.
---

An original drabbler by @janaveda

---
Versión en español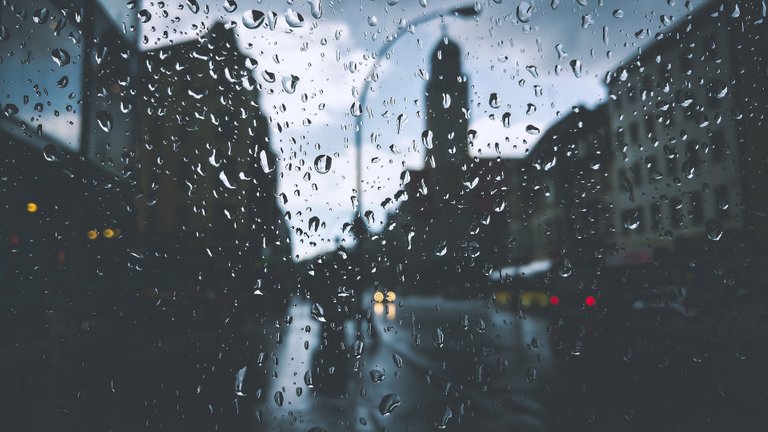 ---
La lluvia de mi infancia
Miré la mesita de noche buscando la radio despertador, las 6:24 parpadearon en azul claro en la pantalla de la misma, me a acobijé de nuevo y cerré los ojos, la pereza se disipó lentamente y las imágenes de los recuerdos de la infancia llenaron mi mente.
Desde que tengo memoria, recuerdo que mi abuela paterna me buscaba todos los años para pasar una temporada conmigo, tengo ganas de llorar, a menudo le extraño mucho, mi primer viaje fue en autobús con ella cuando tenía seis meses, un viaje de 650 kilómetros que duran entre ocho y diez largas horas, dependiendo de las condiciones del camino, desde la provincia hasta la capital de mi país.
No recuerdo mi primer viaje, solo la referencia de haberlo hecho, pero ahora con la sábana alrededor del cuello, me veo con nueve años junto a mi abuela, en el asiento trasero del Dodge Dart de mi tío, volviendo a casa de mis padres después de viajar toda la noche.
A través de la ventana, veía las nubes grises y la densa lluvia cayendo mientras avanzábamos lentamente por la larga avenida principal de la ciudad, cuyos dos carriles, dividido por la sobresaliente caminería en veinte centímetros de la línea de asfalto, estaba inundada por el torrencial.
Me invade un sentimiento nostálgico, no entiendo por qué persiste en mis recuerdos, no es la primera vez que lo evoco, ha sido recurrente a lo largo de los años verme allí, en silencio, solo observando el evento. Nunca he buscado el significado, solo revivo la experiencia sin tener la intención, sintiéndome nostálgico y relajado.
Bueno, es hora de despertarse para seguir viviendo la cuarentena, ocupado en hacer las tareas diarias.
Fin
---

Una micro ficción original de @janaveda