---
My brother is on his birthday, he couldn't miss a cake for him.
It is turning 35, it is a good number of years and I hope it will continue to be many more.
This time, I made a really big cake. The thing is, we are already many at home.! The cake is made from milk, filled and covered with pudding. And the decoration .... With strawberries and icing.!
---
🎉🎉🎉🎉🎉🎉🎉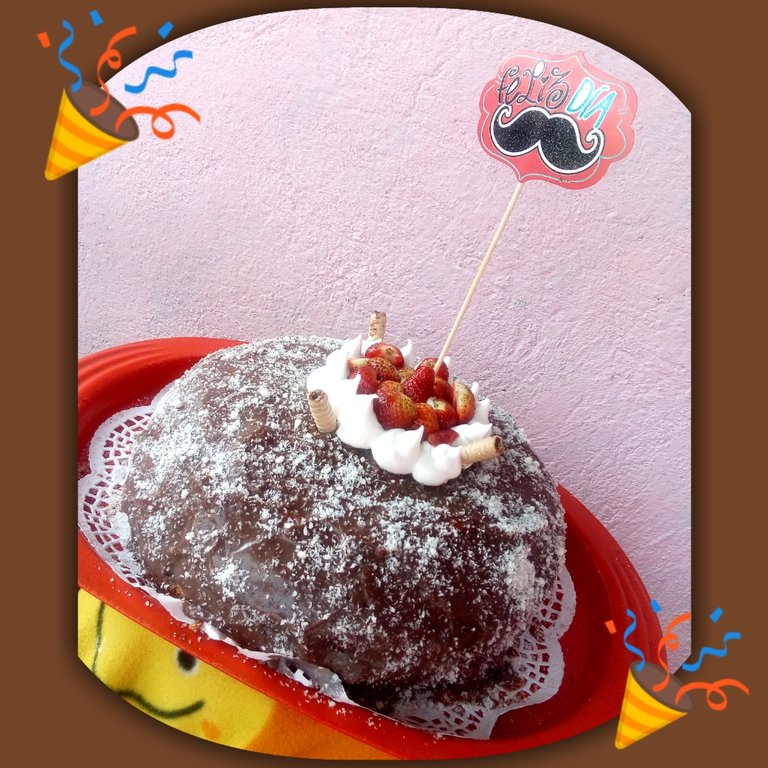 ---
🎉🎉🎉🎉🎉🎉🎉
Ingredients:
400 gr. of butter.
450 gr. of sugar.
4 eggs.
Vanilla extract.
700 ml. milk.
950 gr of self-rising flour.
---
Stuffed and decorated:
Mix of pudding, chocolate and vanilla.
Strawberries.
Basic glaze.
Chocolate sticks.
Coconut lined.
---
🎉🎉🎉🎉🎉🎉🎉
Preparation:
For the cake, we will put the butter in a large bowl. We will beat and then add the sugar. We will beat until a semi-foamy mixture is formed. See figures 1 and 2. We will now add the eggs, and then the vanilla extract. See Figures 3 and 4.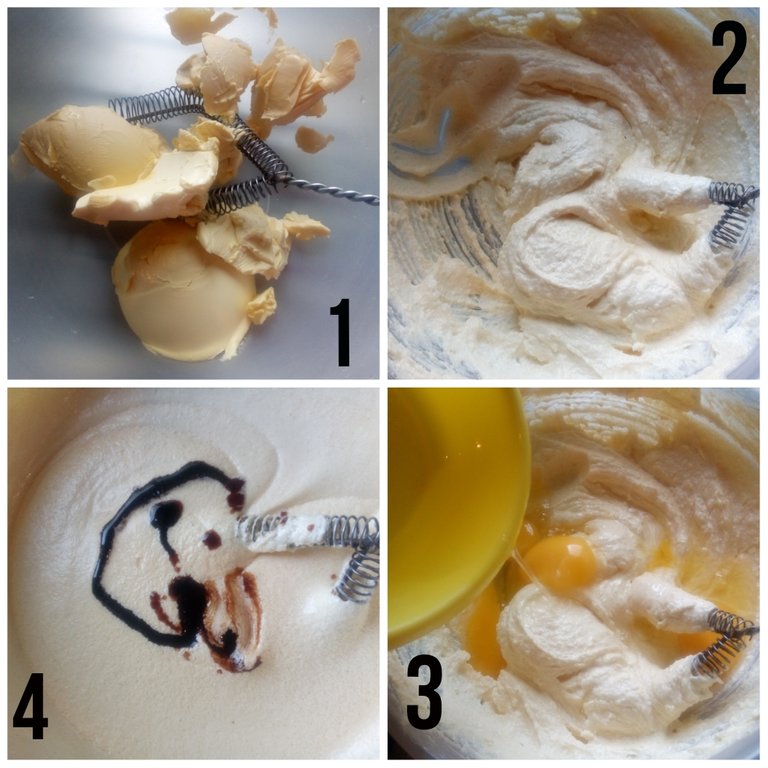 Add the flour and milk little by little. See figures 5 and 6. After having incorporated both ingredients, and forming a homogeneous mixture, we place it in a mold previously covered with butter. See figure 7. Bake for 30 or 40 minutes, it is ready when inserting a toothpick, it comes out clean. See figure 8.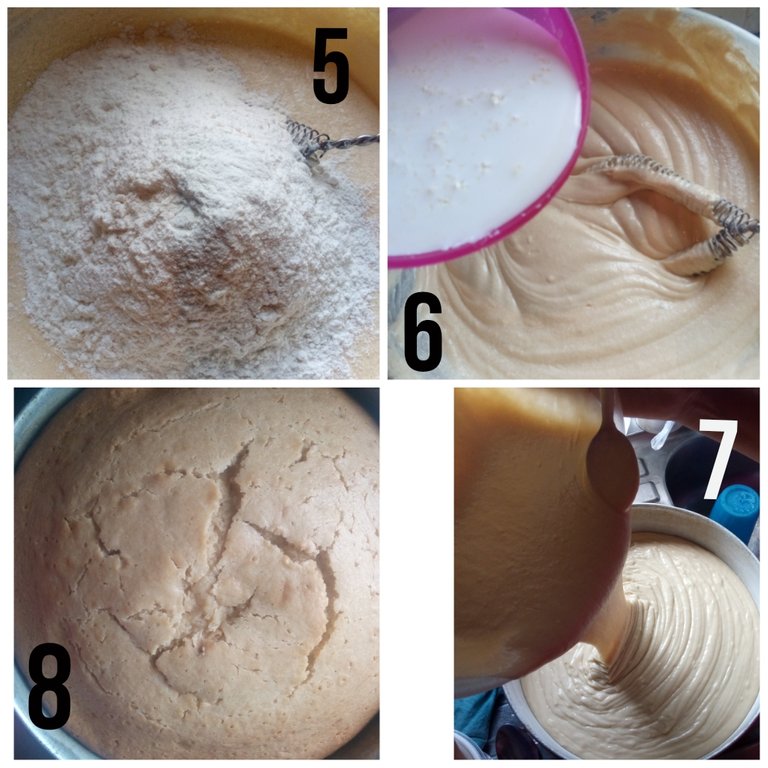 Now, the cake is ready. I cut a bit at the top, to make it a little flatter and make the decoration more comfortable. See figure 9. Aside, we will prepare the pudding according to the package instructions. When we have the pudding ready, we cut the cake into two parts. Going through the middle very carefully. Fill with the vanilla pudding mixture. See figure 10. We place the other layer of cake. And now, we will top with chocolate pudding. See figure 11. We will now spread the coconut over the entire surface. See figure 12.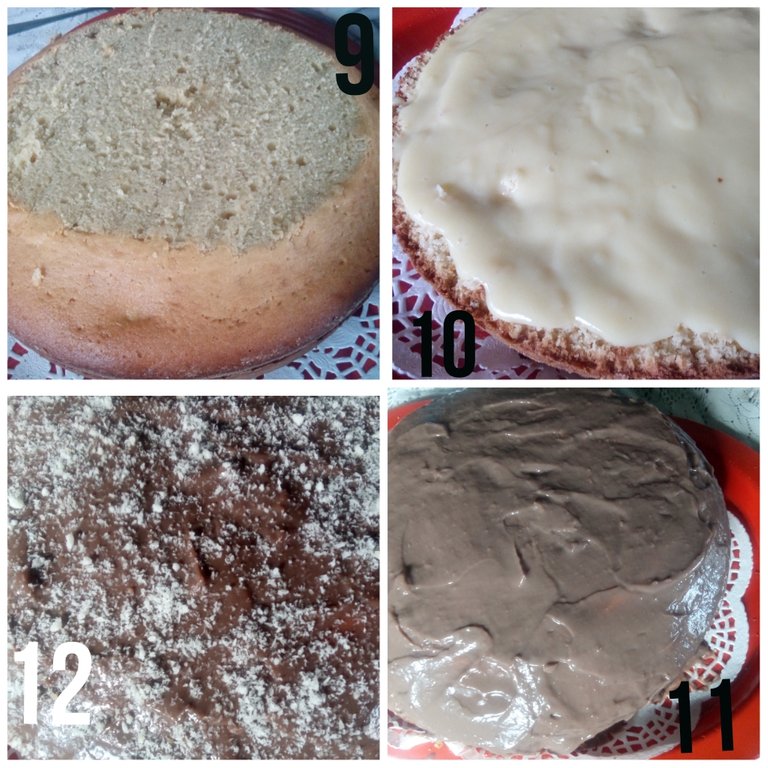 We will prepare a basic glaze. And we will make a circle in the center, with certain peaks. See figure 13. We fill our circle with chopped strawberries. See figure 14. We introduce the chocolate wafers and the stick with the small sign. See figure 15.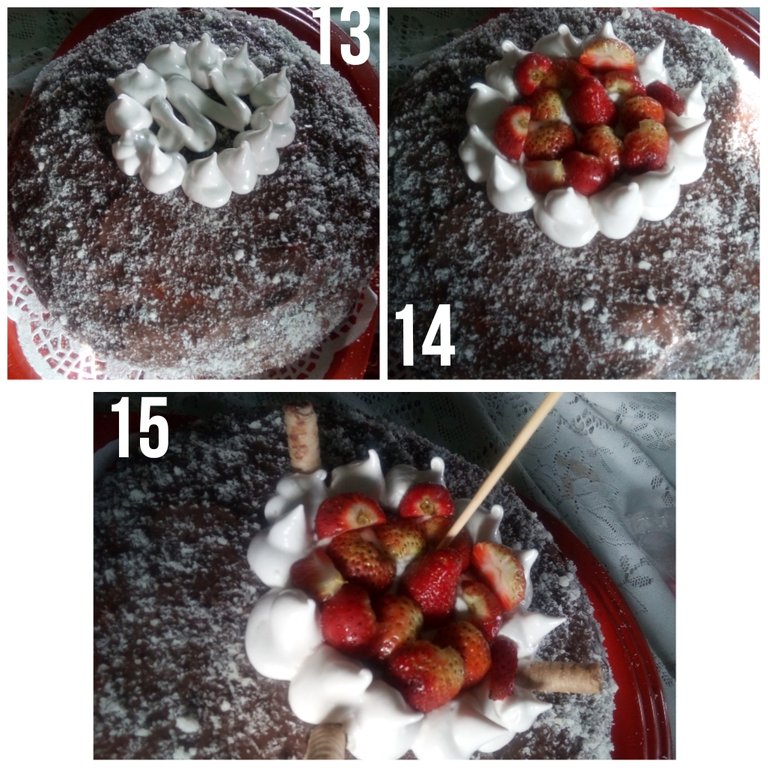 ---
Our birthday cake is ready, take a look: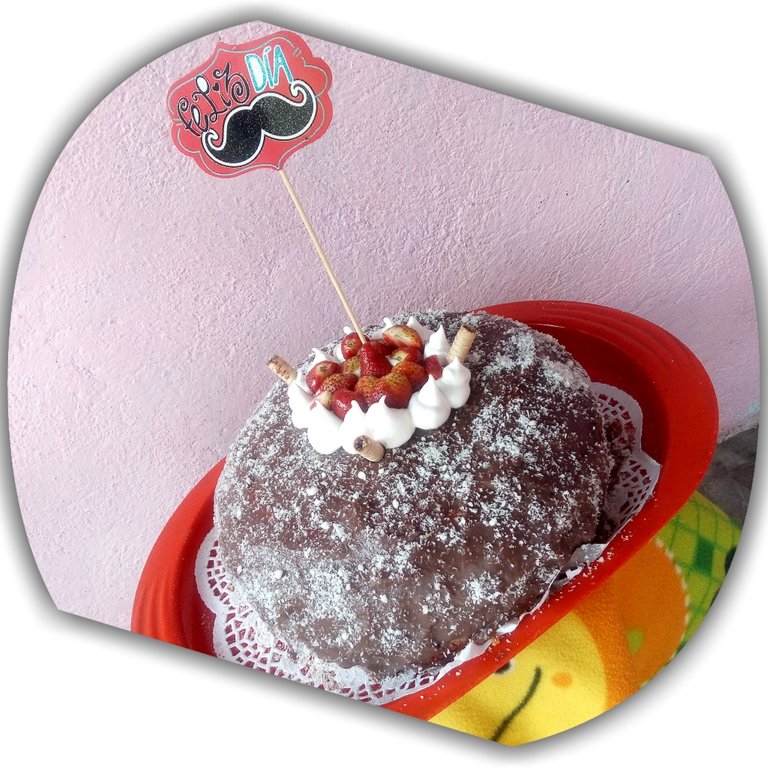 ---
What do you think?
I'm not really very skilled in the kitchen, however I do things with care. I believe that each mother has an implicit creativity to prepare delicious dishes. Everything to please our loved ones!🤗🤗🤗